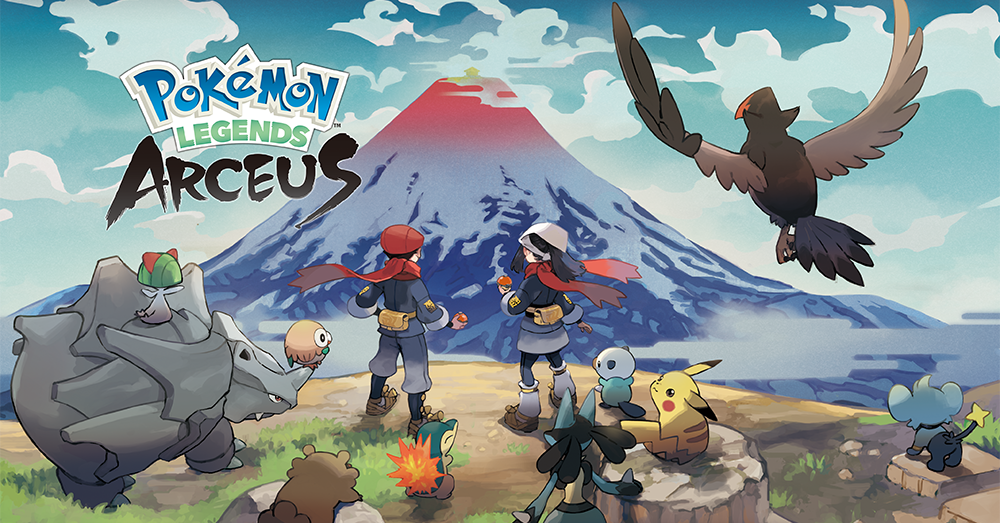 Wood Is a Scarce Resource in 'Pokémon Legends: Arceus'
Gathering items to craft resources and items in Pokémon Legends: Arceus is a big part of the gameplay. In previous installments in the franchise, trainers could buy more PokéBalls, potions, and other items they needed for their journey at the local PokéMart — but in Legends: Arceus, there aren't PokéMarts placed throughout your journey to stock up at, and money is harder to come by.
Article continues below advertisement
Early on in the Nintendo Switch exclusive, you'll be asked by one of the townspeople of Jubilife Village to craft him a PokéDoll. The recipe is simple but requires you to use wood. Where can you find wood in the game? This resource has limited spawn locations around the map.
Article continues below advertisement
Where to find wood in 'Pokémon Legends: Arceus.'
Unfortunately, each biome only has one location where wood will spawn, making it a scarce resource to gather. That being said, every time you enter the biome, a new piece of wood spawns, meaning you can leave and reenter a biome as many times as you'd please to get however much wood you need (even if it may seem like a tedious process).
Wood will typically spawn underneath or near trees, so as you're scouting out the land pay close attention to the ground around the trees.
There is one location in each of the five biomes where wood consistently spawns (though it is possible it may spawn in other locations around the map):
Obsidian Fieldlands: To the northeast of Deertrack Path. Turn left after crossing the bridge guarded by a Shinx past Aspiration Hill to find it.
Crimson Minelands: To the east of the midpoint between Brava Arena and Cloudpool Ridge.
Cobalt Coastlands: On the beach of Castaway Shore on a cliff where the sand meets the land.
Coronet Highlands: To the north of Heavenward Lookout.
Alabaster Icelands: To the east of the Glacial Terrace.
Many of these locations can't be accessed at the beginning of the game, and some will require the ability to fly (which you can't do until you unlock the Hisuian Braviary).
Luckily, the PokéDoll is the only request that you'll need wood to complete, so you can take your time and gather the wood as you stumble across it if you don't want to make a special trip for it.