The Stars at Night Are Big and Bright, Deep in the Heart of 'Queer Eye' Season 6!
The Fab Five are back and ready to makeover the world. Speaking of the world, where was Season 6 of 'Queer Eye' filmed? Let's get into it, y'all.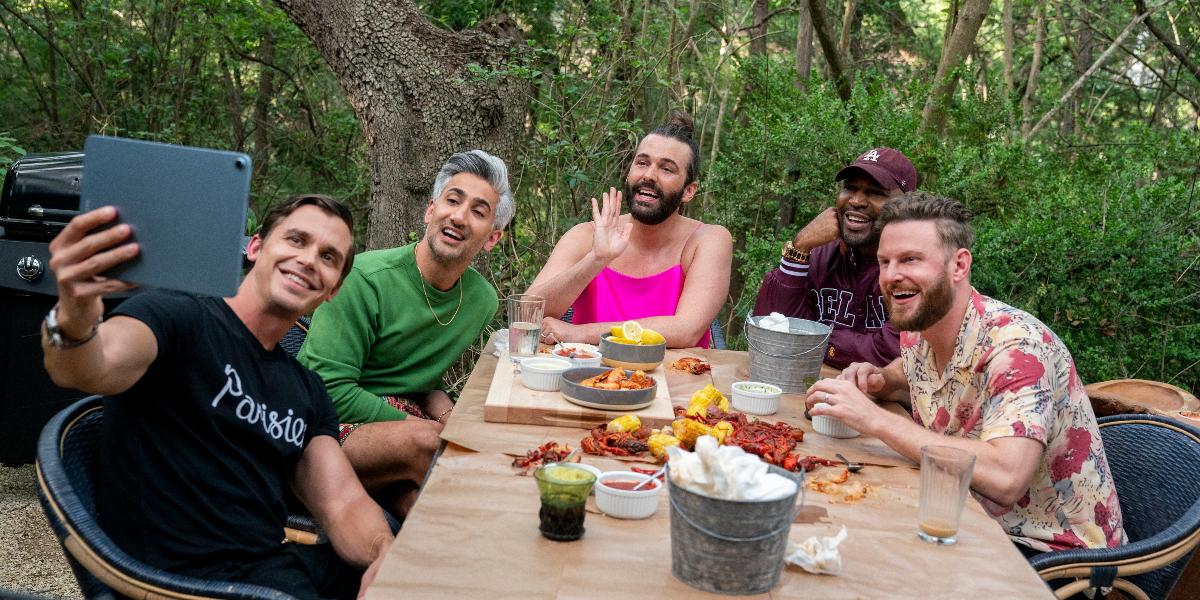 We get by with a little help from our Fab Five friends, and it's been way too long since we watched Queer Eye make over the world. Season 6 is finally here, and it couldn't get here fast enough. In a time of chaos, Jonathan Van Ness, Tan France, Karamo Brown, Bobby Berk, and Antoni Porowski will be a hopeful island in a sea of madness. So, what part of the country will they be helping this season?
Article continues below advertisement
Where was Season 6 of 'Queer Eye' filmed?
Howdy partners! Grab some barbecue, hop on a steer, and head on over to The Alamo (remember it doesn't have a basement) because the Fab Five is in Texas this season. To be more specific, they're keeping it weird in Austin, home of mega festival South by Southwest, and of course Matthew McConaughey. Alright, alright, alright, we can't wait to get into this season!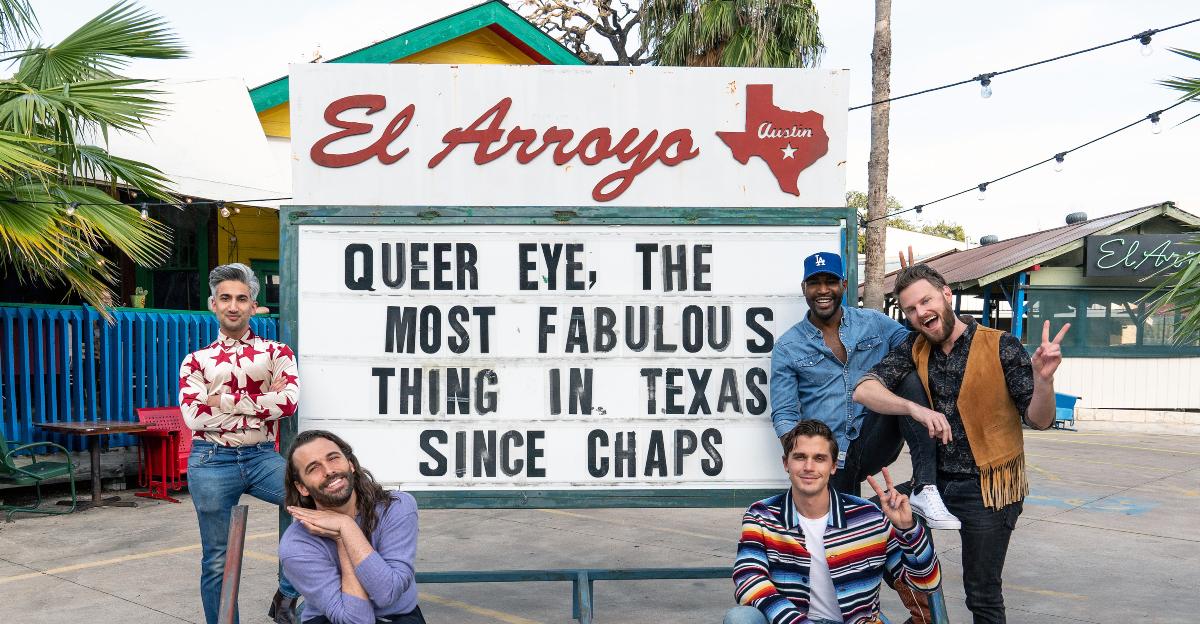 Article continues below advertisement
Austin has been on the agenda as far back as December 2019, when JVN's Road to Beijing live show was part of the Austin City Limits festival. Spectrum Local News reported that people standing in line were getting flyers about a Queer Eye casting call in the city. The flyers adorably read: "Howdy Texas! Queer Eye is casting in Austin, Texas! Accepting nominations in Austin & Central Texas."
According to Austin 360, the Austin Justice Coalition was approached by the show's producers in order help with the nomination process. They quickly sent out a press release with the request, saying, "We were recently contacted by Queer Eye to nominate deserving people(s) for a chance to appear on the show! Although we have our ideas on who QE should pick, they also want to hear from the community." The nominees are the best part of the show!
Article continues below advertisement
When did 'Queer Eye' film in Austin?
Netflix began filming in March 2020, and we all know how that went. The COVID-19 pandemic shut production down, but as bad luck would have it, they had one day of shooting left. Showrunner Jennifer Lane told Entertainment Weekly that while the break was hard, it allowed the team to shift their perspective. "Everyone spent so much time alone during 2020, having the Queer Eye family come together again in the spring of 2021 was like a big, long, overdue, much-needed hug," she said.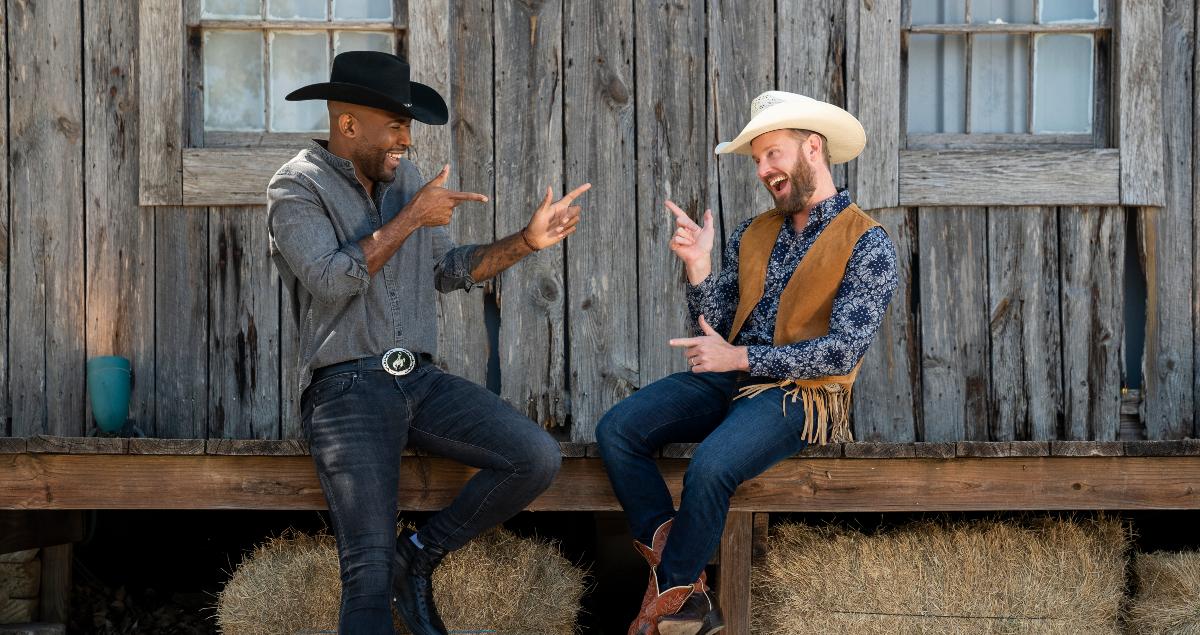 Article continues below advertisement
Interior design expert Bobby Berk was very burnt out, and really needed this unfortunate forced break to recalibrate and recenter himself. While chatting with Entertainment Weekly he admitted that they were all "exhausted mentally, emotionally, physically" due largely to the fact that they never stopped working. Whether it was the show, press tours, or international tours, they were always on the go. This respite also gave them a deeper appreciation for each other.
Much like most of the world, Queer Eye went into the COVID-19 pandemic thinking it would just be a couple of weeks, but that quickly turned into more than a year. Bobby, ever the optimist, looked at that period in a positive light. It helped him understand the effect their show has on people, choosing to see how the pandemic "reconnected us with what's really important in the world: the people in our lives and the good that we can go out there and do." We are very Austinto this!
All episodes of Queer Eye Season 6 are available to stream on Netflix beginning Dec. 31, 2021.