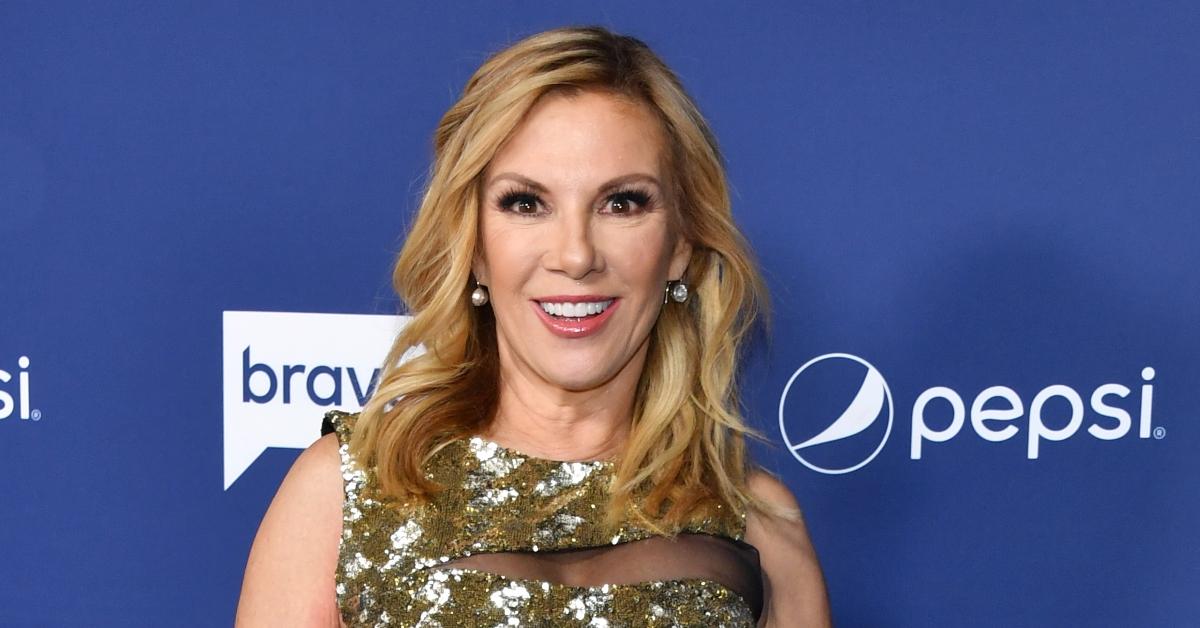 Ramona Singer Leaked Details About Her Finances Twice in the Past Few Months
Ramona Singer accidentally leaked a screenshot of her own bank balance on Tuesday, March 9, 2021. A similar accident occurred in January 2021.
Original RHONY cast member Ramona Singer made the headlines by accidentally sharing a screenshot of her bank balance in March 2021. It's understood that she removed the photo from the otherwise on-brand Instagram story a few hours later.
RHONY fans were quick to jump on the opportunity and managed to save the image before it was lost for eternity. It soon went viral, sparking a new conversation about Ramona's financial background — and her apparent reliance on her checking account.
Article continues below advertisement
'RHONY' star Ramona Singer posted a photo of her bank balance in March 2021.
Ramona made the slip-up weeks before the premiere of Season 13 of RHONY on May 4, 2021. According to Page Six, she was quick to remedy the mistake and remove the photo only a few hours after it was posted — but fans turned out to be even quicker.
Article continues below advertisement
As the photo reveals, Ramona received $7,500 from Branded Entertainment Network, a Los Angeles-based product placement, influencer marketing, and licensing company, on Feb. 22, 2021. She also received $255.74 from Cameo, an app allowing fans to request personalized video messages from celebs. Ramona is thought to make $125 for each video. What's more, she also bagged $487.48 from Amazon Marketplace.
The screenshot garnered varied responses from fans.
"Thinking about the $376,764.61 sitting in Ramona Singer's checking account...," tweeted @nikkipedia0.
"I really hope she doesn't keep that much in her checking account," tweeted @macsongbirdd.
Article continues below advertisement
Ostensibly, the photo also spurred a makeshift conspiracy theory, with some claiming she might be involved in a money-laundering scheme.
"Y'all can hate on Ramona Singer all day long but Ramona isn't sharing her bank statement on Instagram if she's laundering money. Ramona is our likeable villain and I never want to lose her #RHONY #RHOSLC," tweeted @morgan_letters.
Article continues below advertisement
Ramona made a similar faux-pas with her bank balance in January 2021.
Only a few months earlier, the celeb made the rounds by sharing an enigmatic screenshot of her Calculator app — which also happened to feature a five-digit number. It likely took slightly longer for fans to get to the bottom of the mystery and work out what exactly the 11,923 meant — but they cracked the code in the end.
"Her first real estate commission check," tweeted @petem28.
"The Pinot Grigio budget clearly," tweeted @__ericdiaz.
"Surely not her bank balance?" tweeted @satwindersehmi.
Article continues below advertisement
Ramona later on confirmed that the screenshot pertained to financial matters — and that she intended to forward it to her accountant before accidentally making it public knowledge via Instagram Stories.
The bank statement likely didn't convey the full magnitude of Ramona's net worth.
As the screenshot of Ramona's bank statement revealed, the RHONY star generates some revenue from her Cameo videos, and from products sold on Amazon, including her 2015 book, Life on the Ramona Coaster. She also has a skincare line, Ageless by Ramona, her own wine line, Ramona Singer Pinot Grigio, among a range of other collaboration deals.
Article continues below advertisement
Ramona founded a company reselling excess inventory to discount stores, RMS Fashion, in January 1980. She also served as the co-founder of True Faith Jewelry. What's more, she likely made an impressive amount of money flipping houses as well.
Article continues below advertisement
According to a rumor, she might get paid $500,000 per season for her work on RHONY. According to outlets like CelebrityNetWorth, her net worth in 2020 came to an estimated $18 million. Arguably, the photo of her bank account can be described as a scrap of the bigger picture.
Catch new episodes of RHONY every Tuesday at 8 p.m. EST on Bravo.