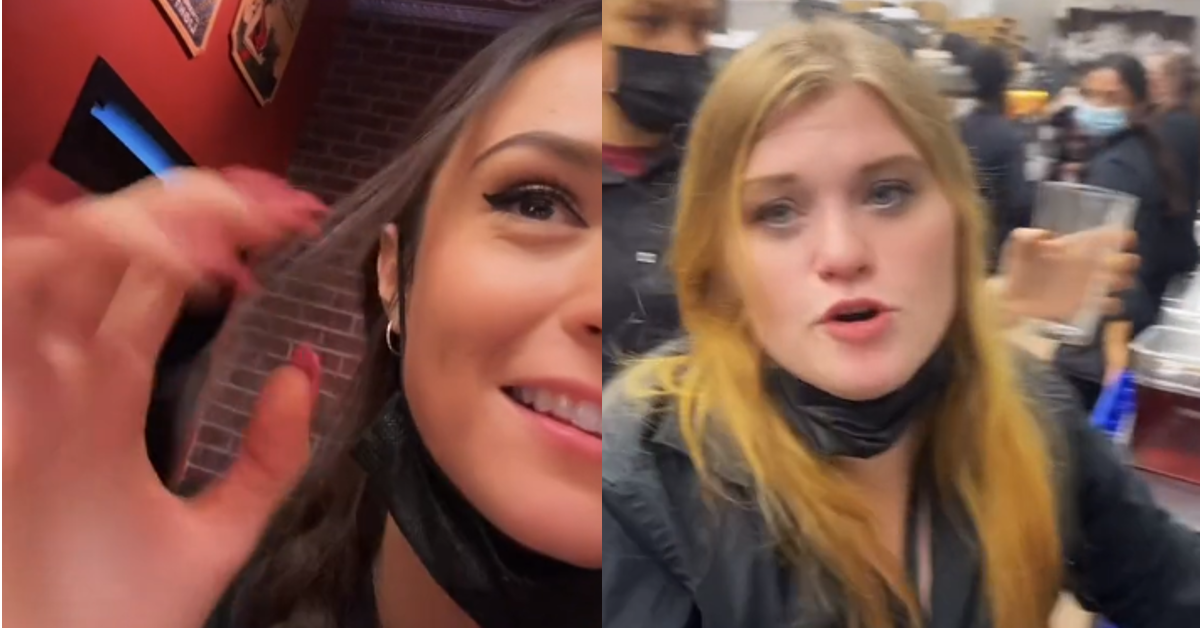 Servers Share the "Most Annoying" Things Customers Do, Including Snapping — "We're Not Dogs"
Restaurant servers went viral on TikTok after exposing the things customers do that drive them mad.
Working in the foodservice industry can often be a thankless job, especially when it comes to servers. From not getting tipped by customers, relying on that gratuity to make a livable wage, to downright irate patrons who spit in people's faces just because they're not agreeing with what you're saying, it can often be a thankless job.
Article continues below advertisement
The fast-paced, high-stress nature of it can also burn people out more quickly than they would get at other vocations, not to mention instances of establishments "forcing" their employees to get five-star Google reviews with their names written in them in order to stay employed at a specific location.
Thanks to the advent of social media, folks have more opportunities to broadcast their personal grievances than ever before. And when it comes to TikTok, there seem to be a plethora of inside looks into a variety of different jobs. Heck, a Cold Stone employee managed to secure a huge following on the platform chronicling his daily life of making ice cream for the chain.
And now there are servers who are giving a glimpse into what their jobs look like...in the form of customer gripes.
Article continues below advertisement
TikToker Bobbi Swan (who posts under the handle @bobbiswan) took a poll of different restaurant servers that she works with to ask what things customers do that grinds their gears the most.
Article continues below advertisement

Some of the complaints that they raised are a bit unbelievable, like the fact that some diners will literally snap their fingers at them in order to get their attention as if they were calling an animal or trying their best to join a barbershop quartet.
Article continues below advertisement

A server by the name of Elizabeth aired this grievance while demonstrating a snap: "Being snapped at we're not dogs."
Another server said he can't stand the inconsideration folks have when they see his arms are full of food and drinks and they ask him to do something for them right on the spot when he hasn't even set an order down.
Article continues below advertisement

Another server in the video said that she can't stand when she's interrupted by customers while she's introducing herself to a table.
The video then cuts to another employee in the kitchen, who says that she can't stand it when customers order water with their soft drinks, to which OP says that everyone knows they're not going to touch the water.
Article continues below advertisement

For Bobbi, her biggest pet peeve is when a table says that they're ready to order but when she arrives to take their order down, they are "clearly" not ready to do so and it takes them several minutes to ask questions about the menu items and look through the different choices before them.
Article continues below advertisement

Other TikTokers offered up their own pet peeves in the comments section, like when parents tell their toddlers to tell the server what they want to eat, as it takes an interminable amount of time to get them to say what they want.
Article continues below advertisement

@j_lo_co added, "Mine was people forgetting what they ordered. These plates are burning my arms. Somebody claim their Fiesta Lime Chicken. Now."
Have you ever worked as a server? What were your biggest customer pet peeves?