Here's a Timeline of Rob Kardashian and Blac Chyna's Tumultuous Relationship
Fans are curious to learn more about Rob Kardashian's failed relationship with Blac Chyna. When did they start dating, and when did they end for good?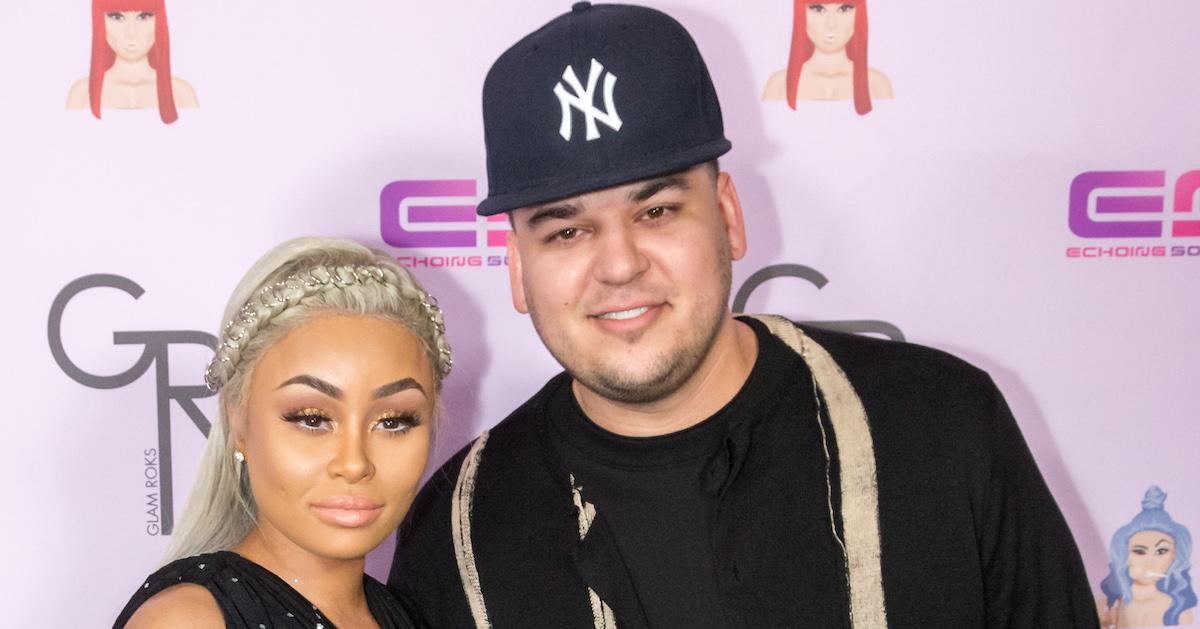 Article continues below advertisement
Since everyone has questions about what's going on with the court case, fans are curious to learn more about Rob's failed relationship with Chyna. When exactly did they start dating, and when did they permanently call it quits? Here's a breakdown of their timeline.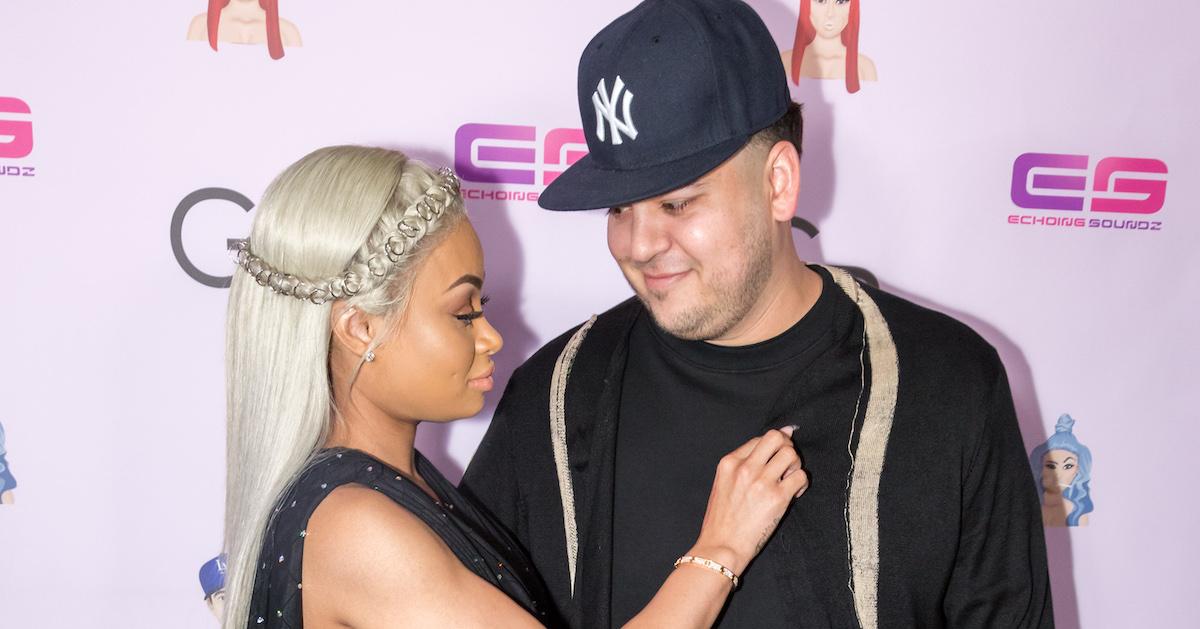 Article continues below advertisement
Rob Kardashian and Blac Chyna went Instagram official in January 2016.
In January 2016, Chyna let the whole world know she was in a relationship with Rob by posting an affectionate pic on Instagram. In the post, she's being embraced by a heavily tattooed arm that belongs to none other than the youngest Kardashian. The photo came as quite a shock to fans on both sides. About a month later, Chyna posted a photo of her hand adorned with a diamond ring, which sparked big-time engagement rumors.
In March 2016, Chyna and Rob made it clear to everyone that they had broken up, after he deleted all images of her from his Instagram. As for Blac Chyna, she posted a meme alluding to the split.
Article continues below advertisement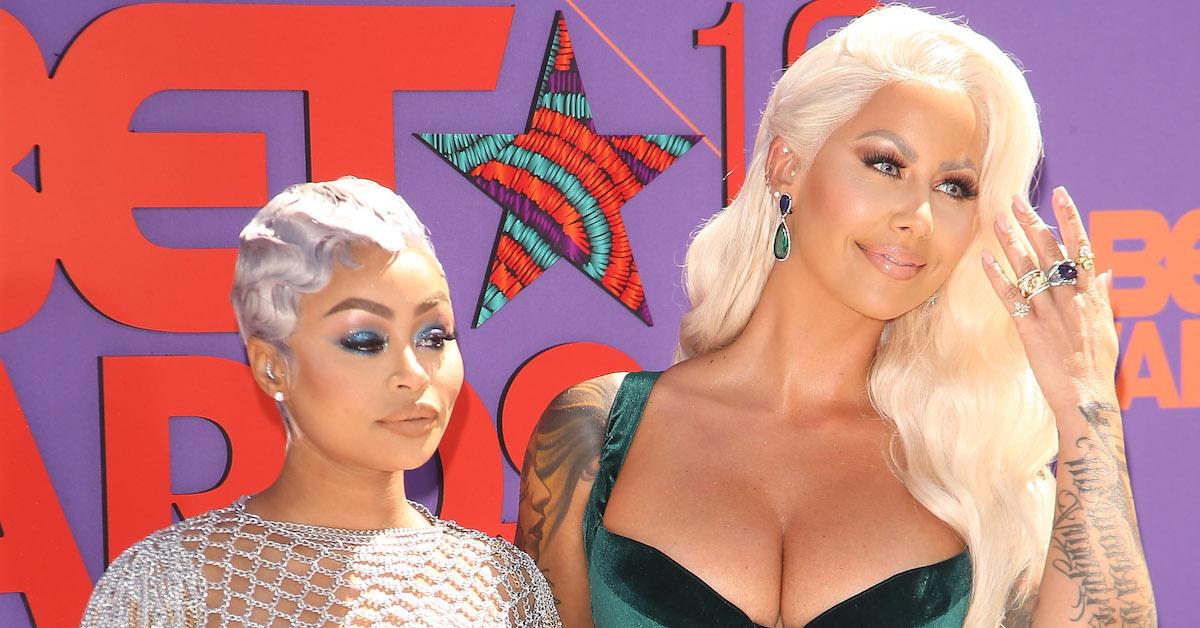 Rob Kardashian and Blac Chyna got engaged in April 2016.
Rob and Chyna reconciled at some point between March and April 2016. While they were spotted out and about, fans quickly noticed Chyna's massive diamond ring.
Amber Rose seemingly confirmed the engagement by posting a message on Instagram, according to Daily Mail. She wrote, "Congratulations to my family @blacchyna and @robkardashian!!! Please don't let nothing or no one tear u guys apart! I never seen my sis so happy and I couldn't be more happy for her! Sometimes we find love in the strangest places?"
Article continues below advertisement
Chyna and Rob announced they were having their first baby together on May 6, 2016. Chyna — who is also the mother of a son named King Caro with her ex-boyfriend Tyga — posted a photo on IG using a pregnant woman emoji to let fans in on the news.
By July 2016, Rob and Chyna had broken up again. He deleted all photos of her from Instagram once again with no explanation whatsoever.
Article continues below advertisement
Dream Kardashian was born in November 2016.
It's unclear when Rob and Chyna started working on their relationship again, but they seemed to be in a great place when their daughter, Dream Kardashian, was born in November 2016. The following month, they announced they'd be getting married in the summer of 2017.
But on Dec. 17, 2016, Rob posted a Snapchat revealing that the relationship was over –– and that Chyna had moved out with Dream. He said, "I'm pretty upset and I'm pretty sad. Because it's about to be Christmas and I want to be with my baby." Three days later, on Dec. 20, 2016, they got back together.
Article continues below advertisement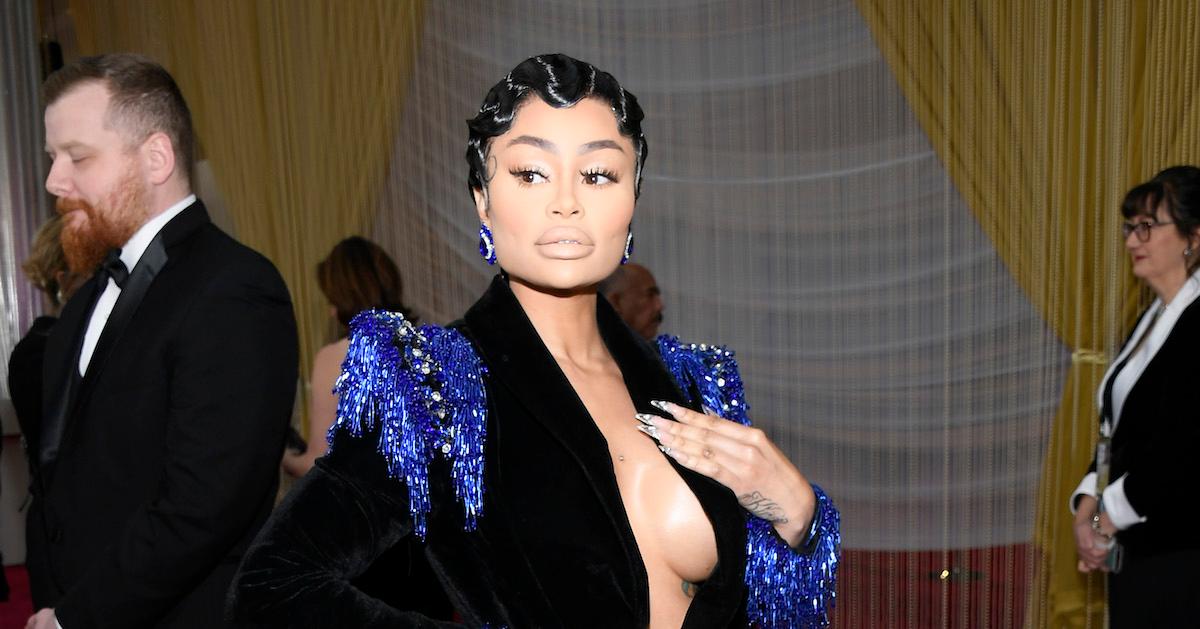 Blac Chyna was spotted with another man in February 2017.
In February 2017, Chyna was spotted out with another man –– and was no longer wearing her engagement ring. In March, Chyna made it sound like the couple were working things out.
She told Cosmopolitan, "I feel like every person who's in a long-term relationship, or who is committed to their person, goes through ups and downs. Everything isn't always going to be peaches and cream. If it is, then it's fake. I'm in it for the long haul."
Article continues below advertisement
On April 1, 2017, Rob and Chyna revealed they were back together with a series of lovey-dovey Snapchat videos –– but the reconciliation didn't last very long. On July 5, 2017, Rob accused Chyna of infidelity and posted explicit photos of her on social media. She responded with claims of physical abuse. They never got back together after this split, but proceeded to face plenty of legal issues.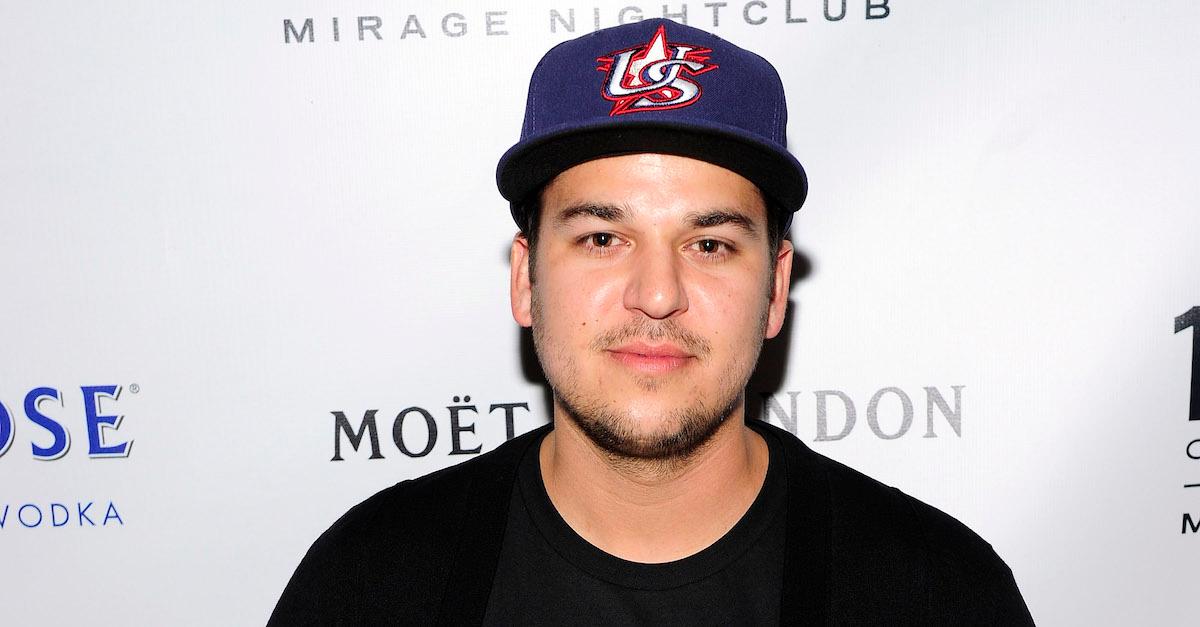 Since 2017, Rob Kardashian and Blac Chyna have had a lot of legal troubles.
Rob petitioned for his child support payments to be lowered and was met with backlash from Chyna. She claimed she wasn't getting a lot of financial support from Rob or Tyga. Now, she's battling it out in court against Rob and the rest of his family members over the cancelation of her and Rob's reality TV show, Rob & Chyna. The results of the case haven't been brought to light just yet.