A Real-Life "Sextortion" Scheme Seems to Have Inspired Lifetime's 'Caught in His Web'
Where is Ryan J. Vallee now? Learn about the man who pleaded guilty to hacking and cyberstalking—and may have inspired a new Lifetime movie.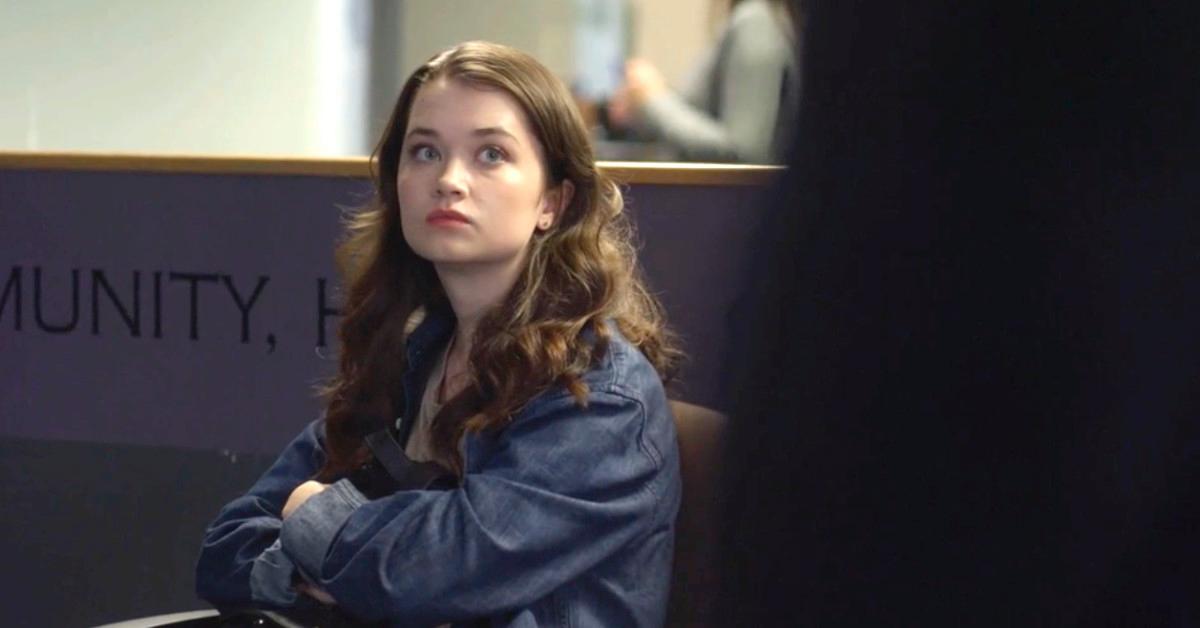 Lifetime doesn't name the true story behind its new movie Caught in His Web, premiering tonight, Saturday, Feb. 19, at 8 p.m. ET. The cable network just says the movie is "ripped from the headlines." But the story is certainly similar to that of Ryan J. Vallee. In the movie, a cyberbully hacks into his victims' cell phones and computers and coerces them into sending explicit photos, and Vallee was busted for similar crimes.
So, with the new Lifetime movie upon us, where is Ryan J. Vallee now?
Article continues below advertisement
At last report, the New Hampshire man was still in prison. In February 2017, Vallee was sentenced to 96 months behind bars after pleading guilty to "a 31-count superseding indictment charging him with 13 counts of making interstate threats, one count of computer hacking to steal information, eight counts of computer hacking to extort, eight counts of aggravated identity theft, and one count of cyberstalking," according to a news release from New Hampshire's U.S. Attorney's Office.
Vallee was sentenced to prison for his hacking and "sextortion" scheme.
As the news release explains, Vallee used alias like Seth Williams and James McRow in a "sextortion" scheme to force teenaged victims into sending explicit photographs of themselves. Vallee, 23 at the time of his sentencing, admitted to defacing his victims' social media accounts after hacking into them.
Article continues below advertisement
He also obtained explicit photos and posted them on social media and sent the photos to his victims' friends and family members. And he admitted to repeatedly sending threatening messages to his victims, saying that he wouldn't stop his cyberbullying unless they sent him explicit photos.
At Vallee's trial in Concord, N.H., prosecutors called his crimes "remote sexual assaults," according to WMUR. And Judge Paul Barbadoro sentenced Vallee to the eight-year prison term prosecutors requested, per Wired.
Article continues below advertisement
"This is a difficult case to sentence because of the extraordinary harm to the young women who have been injured here and also to try to understand the defendant's conduct, which is difficult to comprehend, even for a judge like me who's been doing this for 25 years," Barbadoro said at the sentencing.
Article continues below advertisement
His victims said that Vallee's actions were "harrowing" and left "emotional scars."
Meanwhile, Vallee's victims spoke out about his sextortion. "It definitely changed the way I go about my life and my day-to-day life," one said, per WMUR. "He knows where I live now, so that's kind of scary. I have social anxiety, and I don't sleep very well at night."
Another said, "This has been a very harrowing experience for me personally. It changed the way that I see people and how I'm able to interact with people."
"These emotional scars will never go away," said a third. "I'm very happy that he's going away, but the damage he has done to us will never go away."
And in an interview with Wired, one victim said that the case shows that people can "hack anything."
"I just never envisioned that, and it's just … We shouldn't have to live in a world where we don't know if people are real or not," she added.
Caught in His Web airs tonight, Saturday, Feb. 19, at 8 p.m. ET on Lifetime.