'Jurassic Park' Star Sam Neill Keeps His Offscreen Live Private – Was He Ever Married?
'Jurassic Park' star Sam Neill has been married twice over the span of his decade-long acting career. So who was he married to? Details ahead.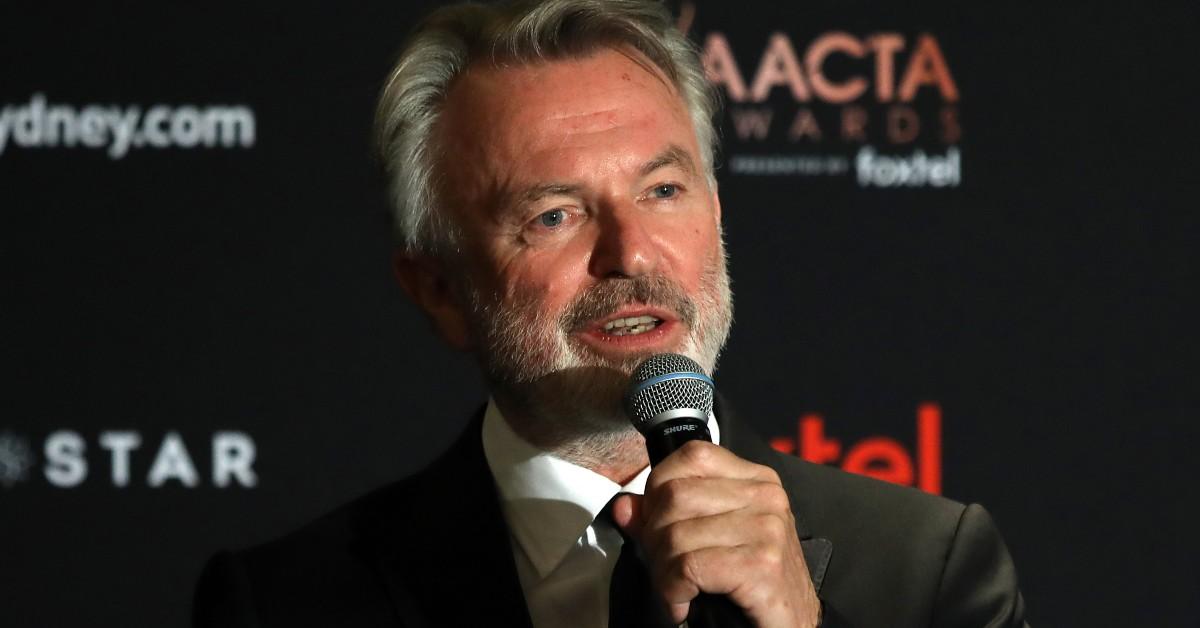 Can you believe that Jurassic Park star Sam Neill is in his 70s? (Yeah, we can't either!) The New Zealand actor easily keeps up with his co-stars (dinosaur and human) in the Jurassic World sequels, most recently reprising his iconic role as Dr. Alan Grant in Jurassic World: Dominion.
Article continues below advertisement
Offscreen, Sam has been married twice during the span of his legendary acting career. So who was Sam married to in the past? Does he share any kids with his ex-wives?
Here's what we know.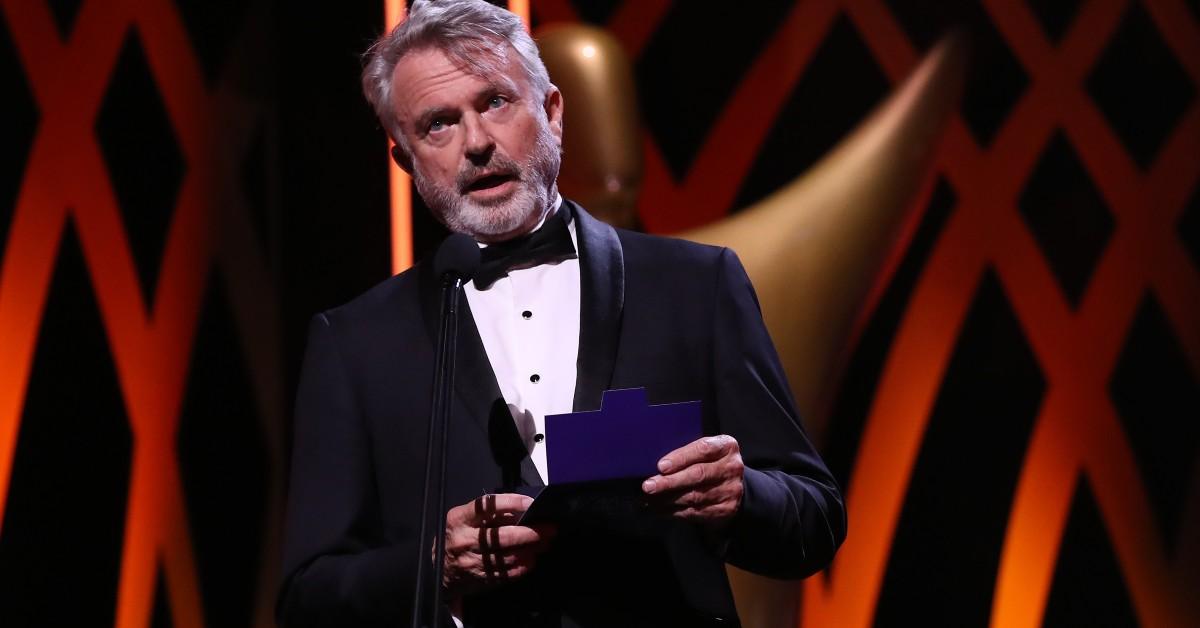 Article continues below advertisement
Sam Neill has been married twice — his first wife co-starred with him in a movie.
In 1981, Sam played the lead role in a film called Omen III: The Final Conflict. Although Sam played a downright devilish character in the movie, offscreen he found love with his Omen III co-star, Lisa Harrow.
Lisa is also from New Zealand like Sam, and she has had a solid acting resume on screen and on the stage. According to an interview with Sam from Two Paddocks, Sam and Lisa had an on and off again relationship for 10 years.
So who was Sam's second wife? He met her while filming the 1987 film Dead Calm. However, Sam's second wife wasn't an actress like Lisa.
Noriko Watanabe was a makeup artist working as part of the crew for the film. Sam and Noriko tied the knot in 1989, and Sam ended up officially adopting Noriko's daughter, Maiko Spencer as well. Sam and Norikio had one daughter together, whom they named Elena.
Article continues below advertisement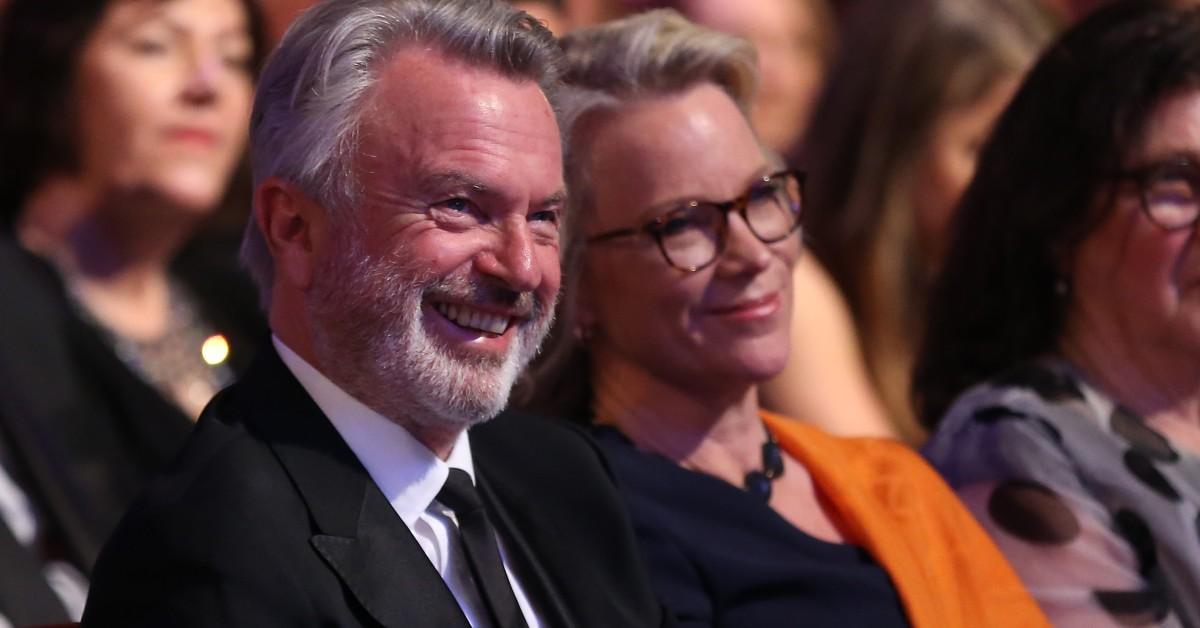 Sam tried to reassure his fans after scary cancer diagnosis.
Sam has always been relatively private about his personal life (he kept his breakup from Australian journalist Laura Tingle lowkey back in 2021, according to The Daily Mail).
However, one thing he hasn't been able to keep private from the public is his recent cancer diagnosis. Fans were worried about Sam when news hit that he had been diagnosed with stage 3 blood cancer.
Article continues below advertisement
However, Sam refuses to let the diagnosis define him. Per The Guardian, Sam wrote in his memoir, Did I Ever Tell You This, that, "The thing is, I'm crook. Possibly dying. I may have to speed this up."
The actor told The Guardian that, "I'm not afraid to die...but it would annoy me. Because I'd really like another decade or two, you know? We've built all these lovely terraces, we've got these olive trees and cypresses, and I want to be around to see it all mature. And I've got my lovely little grandchildren. I want to see them get big...But as for the dying? I couldn't care less
Article continues below advertisement
He made it clear in the interview that his memoir wasn't a cancer book because, "[He] can't stand them." The actor admitted that life following the diagnosis had it's, "dark moments," but that ultimately he's just been, "Pleased to be alive."
You can buy Sam's memoir, Did I Ever Tell You This, on March 21st, 2023.