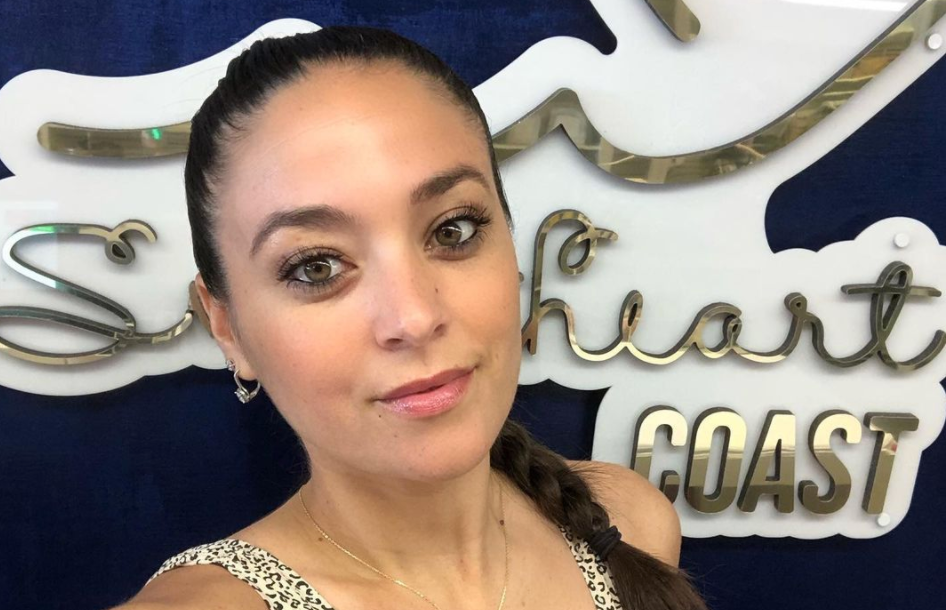 Sammi "Sweetheart" Giancola Has Confirmed the End of Her Engagement
Article continues below advertisement
Over the past several weeks, fans have noticed some signs that her relationship with fiancé Christian Biscardi is over. On top of rumors, Sammi has been seen without her engagement ring.
And now, she's finally speaking out publicly about where she is in life — namely, her love life.
Did Sammi Sweetheart break up with Christian?
On her TikTok, Sammi confirmed that her relationship with Christian is over. She answered a few questions to the "Magic Bomb (Extended Mix)" audio, one of them being if she was single — and she said yes. On the bright side, she did say that she's happy, but she also confirmed that she won't be returning to Jersey Shore, which isn't good news to a lot of fans.
Article continues below advertisement
Rumors of their breakup picked up steam in June 2021, when Sammi was seen at the grand opening of her store, Sweetheart Coast, in New Jersey. People there noticed that her ring finger looked a little lighter than before. "It was obvious she wasn't wearing her ring," an eyewitness told E! News. "Everyone was speculating about it. She didn't mention her fiancé or wedding .... Her sister and her mom both attended, but Christian wasn't there. It was noticeable."
Article continues below advertisement
Despite that, the source did say that it looked like Sammi was having a good time.
Sammi even posted a photo on her Instagram at the store opening that showed her without the ring. In the pic, she's seen cutting a ribbon in front of the store, and you can see her knuckles wrapped around the scissors just enough to notice the ring isn't there.
Sammi and Christian unfollowed each other on Instagram.
Earlier in June, there were two other big signs that Sammi and Christian's relationship was over: They unfollowed each other on Instagram and deleted the pics they had of each other on their accounts.
Article continues below advertisement
Christian and Sammi may have removed their pictures of each other, but there are a ton of pics of Sammi wearing the engagement ring. She even still has the post up where she's promoting a YouTube video about the ring. But it looks like the video itself has been taken down.
Article continues below advertisement
"I'm completely overwhelmed with happiness," she said in the caption of the now-deleted March 2019 Instagram post about their proposal. "Yesterday was the best day of my life! I get to marry my other half, best friend, and soulmate. I look forward to spending the rest of my life with you, @_biscardi. I love you!!"
On Sammi's YouTube channel there are still videos of the two of them together. But the channel hasn't been updated with a video featuring Christian since the very end of December 2020.