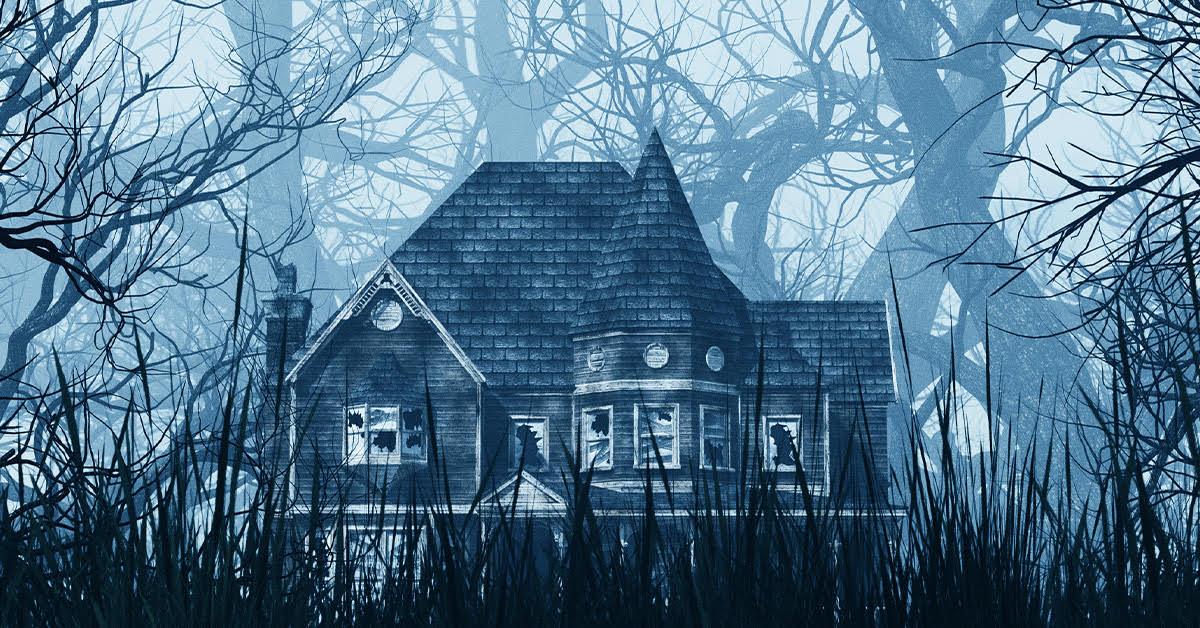 9 Scary Airbnbs and Hotels You Can Actually Stay In
These Airbnbs and hotels are scary because they're haunted, underground or underwater. Either way, you can book a room at any of them for a night or more.
When you look for a hotel or an Airbnb you're usually searching for someplace nice, in a good area, that's within walking distance to restaurants and shops. You're typically not looking to wake up in the middle of the night because you felt a presence leaning over you in bed or because you heard a door slam — and you're in your hotel room alone.
Article continues below advertisement
However, what we bet you don't know, is that there are quite a few scary places that are actually so freaky, they're frightfully good. Sure, some come equipped with the best lodging accommodations such as free wifi, complimentary breakfast, sprawling scenery and comfortable beds but they all have one twist–they're some of the scariest places you can book to stay in.
You can sleep in an underwater bedroom, surrounded by sharks. There are multiple hotels boasting ghostly histories, active spirits, and spooky happenings in their halls. You can even stay in an underground Airbnb, like a fancy earthworm.
Keep reading for a look at some scary (and possibly haunted) Airbnb and hotels you can book today!
Article continues below advertisement
Captain Grant's House
Captain Grant's House is Connecticut's most haunted inn. Built in 1754, it used to house Civil War era troops and escaped slaves. It's now a very spooky place you can Airbnb. "It was such a spooky experience," wrote a reviewer. "The hairs actually stood up on my arm and neck when I asked 'Is there someone here with us' and [I] got a cloud like response on my camera. I took many pictures, and it was there one minute and gone the next. Also lots of orbs."
Article continues below advertisement
The Haunted Bedroom at Talliston
Whether it actually is or is not, this near-London dwelling definitely looks haunted. The haunted bedroom at Talliston House & Gardens is decorated to look like the bedroom of a 7-year-old Edwardian child who died there — because who wouldn't want to stay in that? The owners describe the room as having "unexplained smells and sounds. Not for the faint-hearted." Yikes!
Article continues below advertisement
Parks-Bowman Mansion
Let's see if you actually get any sleep staying in this New Orleans mansion. Located in the city's Garden District, the room that you can book via Airbnb is allegedly haunted by the ghost of a young girl in a yellow dress who is believed to have died some time in the 1890s.
"This home is full of energy and charm. We loved staying in the haunted bedroom. We did experience some early morning footsteps and jingling noises on our floor," wrote a guest in their review of the haunted house.
Article continues below advertisement
The Stroud House
The Stroud House in Wake Forest, NC is so haunted, its Airbnb description comes with a disclaimer. "A note of CAUTION for the faint-hearted," the owners write. "Several friends, family, and guests have experienced supernatural events here including: footsteps in the hallway or upstairs, the hall and basement lights turning on randomly, a shadowy figure in the kitchen and dining room, glowing orbs in the living room, and even a music box that has played by itself."
Article continues below advertisement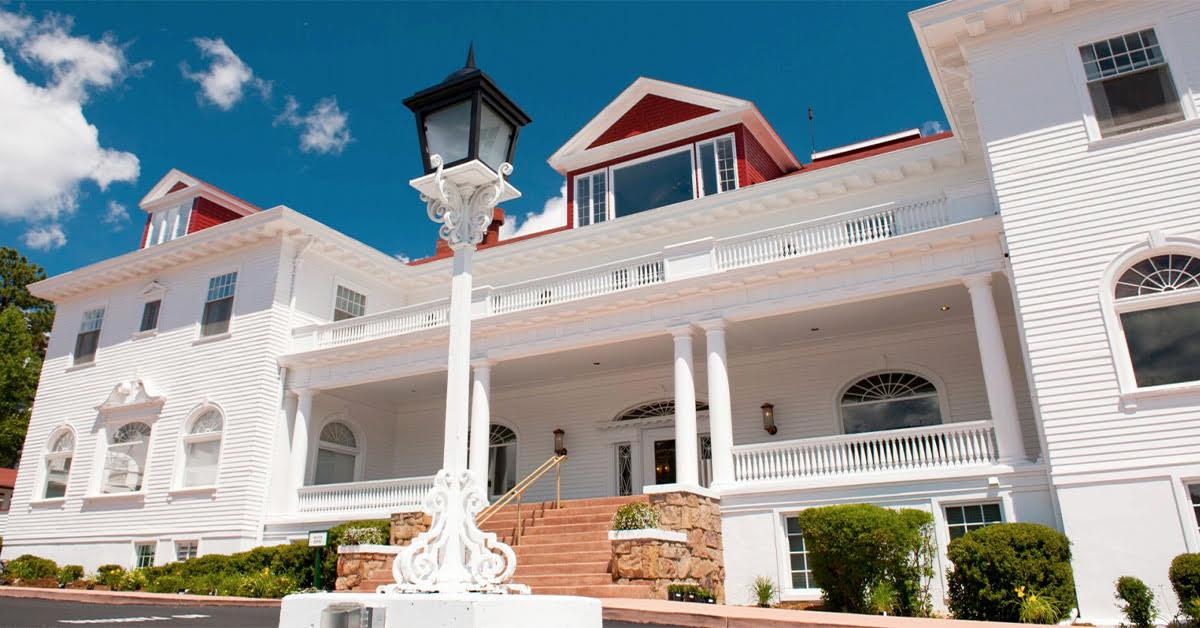 The Stanley Hotel
This Colorado hotel served as the inspiration for the hotel in Stephen King's The Shining. The 110-year-old space is super haunted and guests have left reviews saying they were creeped out for a variety of reasons. "The night we stayed over, it was super windy outside and the window shutters kept slamming into the window which created a creepy-scary movie scene," wrote one brave soul who booked a room. "Needless to say, I didn't get much sleep when we stayed at The Stanley."
Article continues below advertisement
Laura's Cottage
This Savannah, GA 18th-century cottage is said to be haunted by the ghost of its previous owner, a woman named Laura. Now a quaint Airbnb, guests have reported the ghost of Laura unlocking doors and windows in the space and making lights flicker. They say her presence is marked by the smell of burning wood as if there were a fire going in the fireplace.
Article continues below advertisement
Shark Aquarium
You won't feel haunted staying here but you may feel hunted when you spend a night inside this French shark aquarium. The tiny underwater bedroom is surrounded by a 360 degree glass wall, which is the only thing separating you from 35 massive (and we can only assume hungry) sharks.
Article continues below advertisement
Because you can't put a price on danger, this room is not normally available to guests and there was a contest to stay here that is now closed. But who knows! Maybe it will open up again so you can dream about becoming fish food.
Article continues below advertisement
"Earthworm" Underground House
If you've ever wanted to live in an underground dugout, this Australian Airbnb is for you. Located in the town of Coober Pedy, this dwelling is completely underground. It's outfitted with every modern amenity you could want, including air conditioning. However, it's giving us major anxiety thinking about earthquakes, flooding, or it just caving in.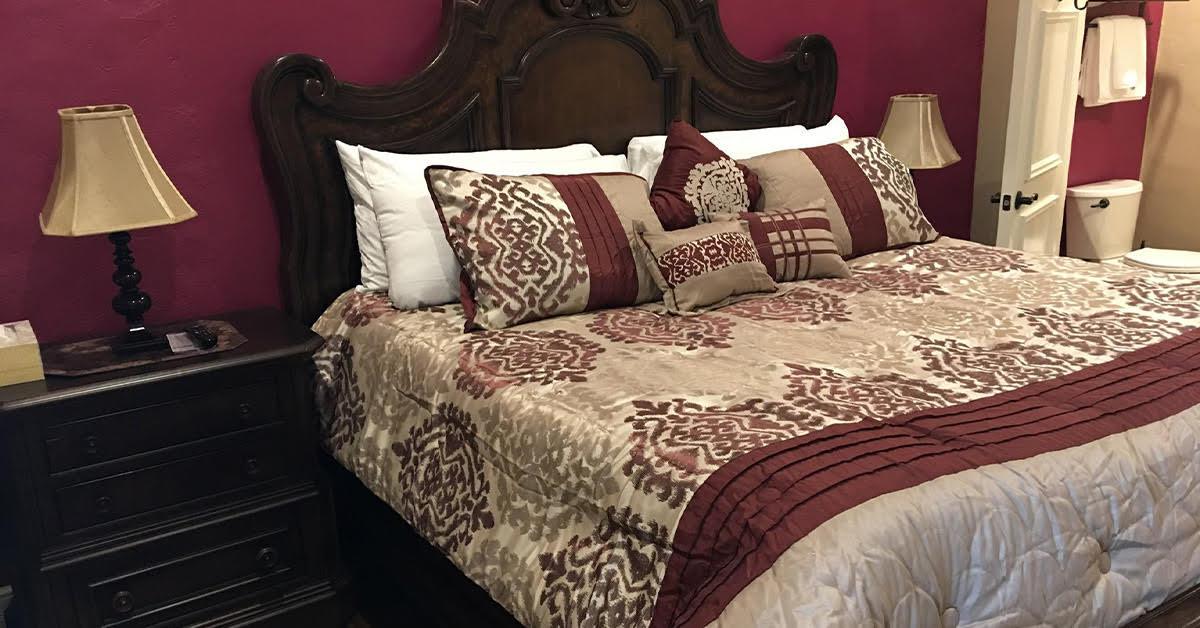 Article continues below advertisement
The Kahn Hotel
This spooky former saloon and brothel built in the mid-1800's in Jefferson, TX is now a haunted hotel that you can spend the night in. It has been the subject of over 300 paranormal investigations in the past 10 years — and most have concluded that yep, it's super haunted.
People have heard voices calling for help from vacant rooms, they've heard the sound of screaming and gunshots from the otherwise totally silent hotel, and have taken photographs that develop with what seems like blood on the floor, likely from a sex worker who was murdered there.