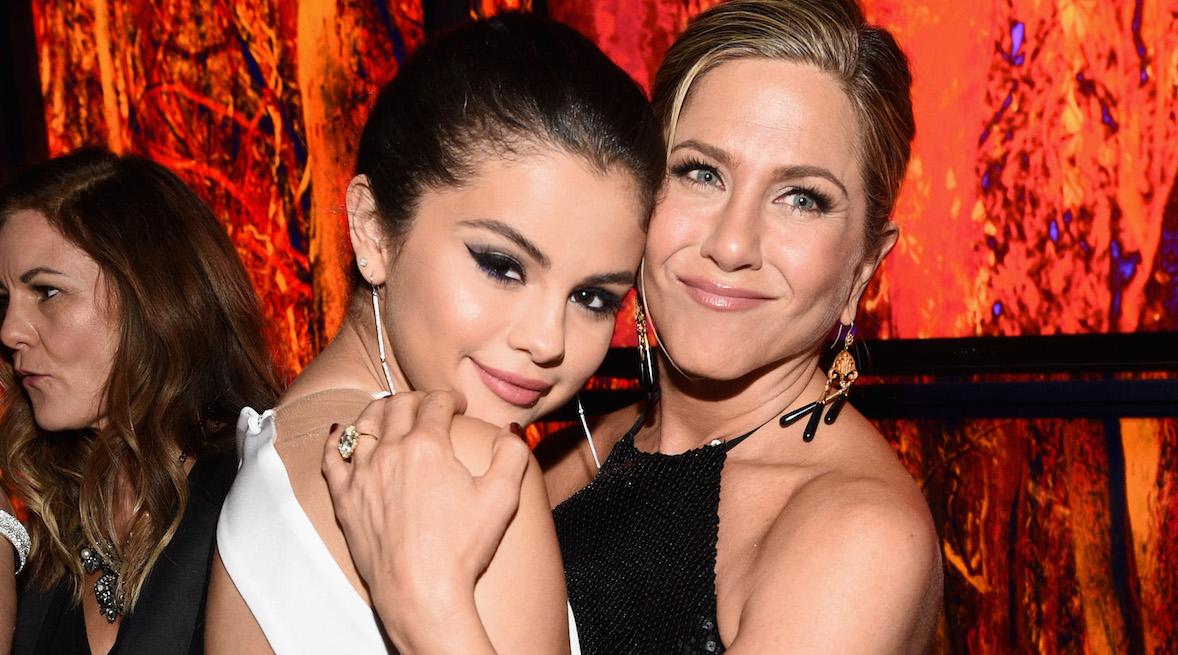 Selena Gomez and Jennifer Aniston's Unlikely Friendship Explained
It's not every day that you become best friends with your favorite TV actress, but that is exactly what happened to Selena Gomez. Her friendship with Jennifer Aniston is the stuff Rachel Green fans dream about.
Article continues below advertisement
The Friends star and "Come & Get It" singer have been buddies for years, and despite the 24-year age gap, it's not just one of those fake Hollywood friendships.
"You really are a genuine fan," Jennifer told Selena on The Ellen Show. "We've known each other for years, you've been to my house. We've had pizza."
So, how did Selena Gomez and Jennifer Aniston actually meet?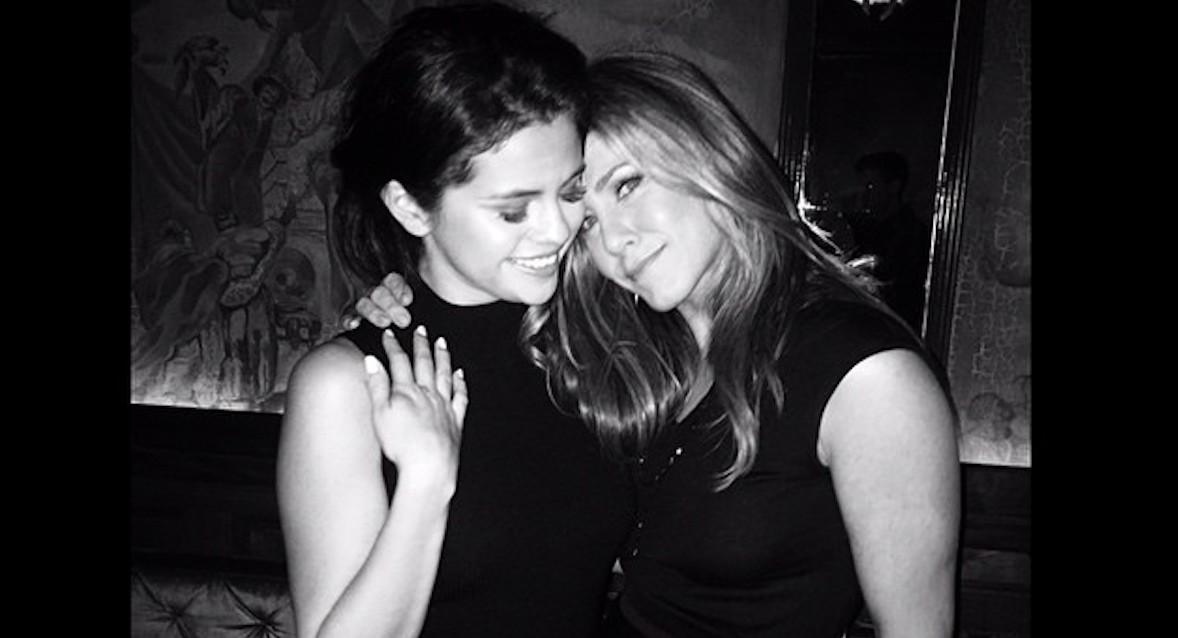 According to Selena, they actually ran into each other in the bathroom at a Vanity Fair party when "nobody knew who I was" and she could barely keep her composure.
"My heart stopped and I freaked out and I ran to my mom," Selena explained of the encounter.
Article continues below advertisement
Well, it turns out they would eventually meet for real soon after because they share the same manager.
"She's just like a little cherub that I feel like I wanna take care of," Jennifer told E! News in 2014. "And we've just met through our manager. She's been extremely supportive and wonderful."
Selena and Jennifer have been friends for over six years... and counting.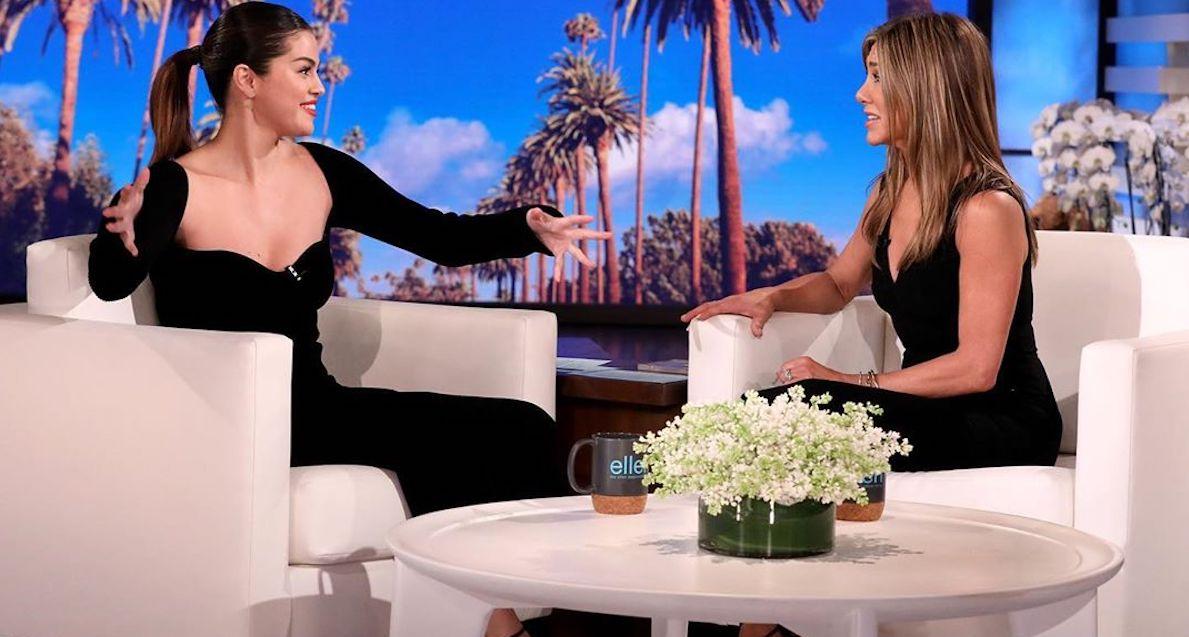 Both Selena and Jennifer have gushed about each other multiple times over the years. For Selena, Jennifer has become a mentor and mother figure.
"I have not only been following her career as a fan since I was 8 and now get to watch her completely transform in her new movie Cake, I have gotten to have real conversations with such a real heart, made my entire year," she captioned a photo with Jen on Instagram.
Article continues below advertisement
In 2016, Selena elaborated on the advice she receives from Jennifer, telling Entertainment Tonight, "She's been such an idol in my life from as early as I can remember, so it's cool to see how well she's handled herself."
In another interview, she added, "She's very cool and very sweet. She kind of gives me a lot of, like, maternal advice."
Article continues below advertisement
And just in case you weren't convinced how much Selena loves Jen, she wished the star a happy birthday on Instagram and it was BFF goals. "A little tb and a happy birthday to one of the kindest people I know AND someone who has inspired me for years," she wrote.
Basically, it's Selena's way of saying, "I'll be there for you."
Selena is also "close" to Jen's exes Brad Pitt and Justin Theroux.
Following her breakup with Justin in 2018, it was rumored that Selena was dating the Lady and the Tramp actor after he tagged her in a photo on Instagram. However, the exchange proved to be innocent — and only involved the adoption of puppies in Selena's home state of Texas.
Article continues below advertisement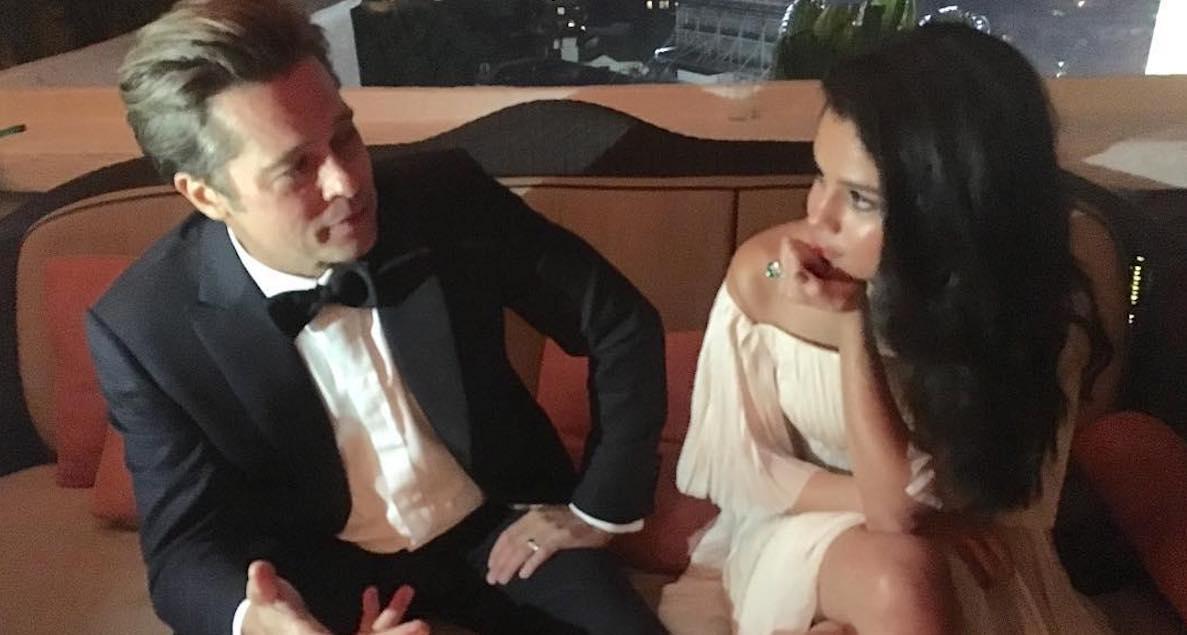 Plus, there is that photo of Selena getting close to Brad Pitt at a Golden Globes afterparty in 2016, which Selena captioned, "Just discussing #TheBigShort."
So, again, super innocent — and it turns out that Brad's kids are a big fan of Selena's music. But Selena will always be Team Jen.