"He Is Actually a Time Traveller" — Read About Cosmonaut Sergei Krikalev Who Was Stuck in Space
A woman on TikTok regales her followers with the story of Sergei Kirkalev, a cosmonaut who was stuck in space for almost a full year.
The Gist:
A TikToker tells the baffling story of Sergei Krikalev.
Sergei was a cosmonaut who was stuck in space for almost a year due to absurd government blunders.
Following his eventual return to Earth, he still took on space missions afterward.
Article continues below advertisement
Take Home Alone, the Classic 1990s Christmas movie about a young boy who accidentally gets left behind at home by himself and gets into some violent antics. Now combine that with the 2013 sci-fi film Gravity, in which a space-faring medical engineer attempts to survive in Earth's orbit after her space shuttle is destroyed.
With these two harrowing and absurd stories combined, you get the actual real-life tale of Sergei Krikalev.
Between 1985 and 2007, Sergei served as a cosmonaut and initially conducted several space missions for the Soviet Union before he did the same for Russia (this is a surprise tool that'll help us later). He retired in 2007 and is currently 65 years old.
He is best known for having spent the third highest amount of time with a total of over 803 days. However, much of that time came from the fact that he was essentially stuck in space for over a year. A woman on TikTok tells Sergei's baffling story.
Article continues below advertisement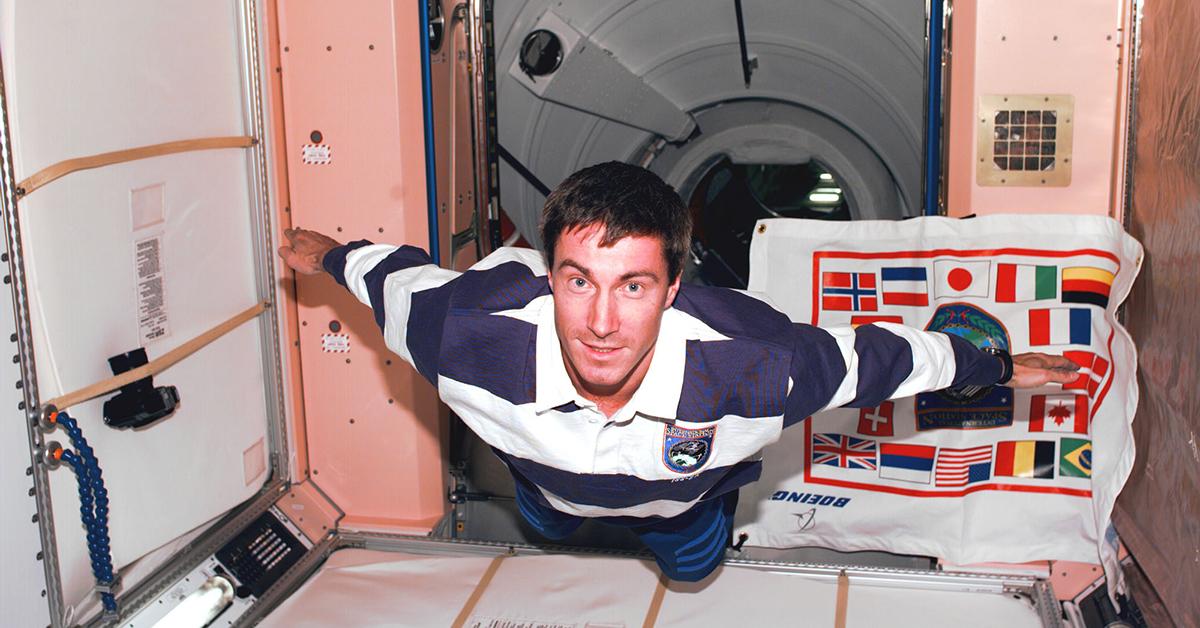 This TikToker tells the wild and true story of Sergei Krikalev, who was stuck in space for almost a year.
In early October 2023, Candacce on TikTok (@candacce) regaled her 290 followers on TikTok with the strange but true story of Sergei Krikalev and how he was essentially stranded in space for almost a year.
"Did you know that they forgot a man was in space and he had to stay there for 10 months?" Candacce began.
Article continues below advertisement
While he was a citizen of the Soviet Union, he was part of several space missions in which he was required to remain in orbit for several months. He'd already had experience with remaining in space for long periods of time, but his most infamous stay happened almost entirely by accident.
On May 18, 1991, Sergei made a second visit to the Mir space station while he was a citizen of the Soviet Union. Later that December, a little thing we know as the dissolution of the Soviet Union took place.
The area Sergei was launched from became present-day Kazakhstan and Sergei himself was meant to be relieved of his duties by the new Russian government. There was only one problem: most officials had forgotten he was still stranded in space by the time they realized that his home country no longer existed.
Article continues below advertisement
Sergei's five-month mission was inadvertently extended to more than 10 months. During that time, Moscow sent inexperienced space crews who were ill-equipped to act as his replacements and relieve him of his duties.
As Candacce explained it, Sergei was stuck in a catch-22.
"He can either go home, finally, but then that would probably be the end of the [Mir] space station," she explained.
Article continues below advertisement
Sergei was also deeply concerned over the long-term effects of extended space stay such as muscle atrophy, bone loss, and even increased risk of cancer.
Aside from that, Candacce also explained, "Because Krikalev spent so much time away from the Earth's center of gravity, he is actually a time traveler."
This is due to the fact that time moves faster in space relative to Earth. That made him 0.02 seconds younger than everyone on Earth at the time.
Eventually, Russia and Germany agreed to send a trained engineer to the space station for the express purpose of relieving Sergei of his duties and allowing him to come home.
He eventually returned on March 25, 1992, having spent over 311 days in space. He reportedly had to be escorted by four people as he tried to get re-acclimated to Earth's gravity. He even earned the nickname of "the last Soviet citizen" at the time.
He conducted several more space missions in subsequent years before he retired as a cosmonaut in 2007. In more recent and infamous news, Sergei became a close confidant of current Russian president Vladimir Putin during his election campaign.