Waffle House Server Steps Up to Cook and Run Restaurant Alone
When one Waffle House server was the only one on the schedule, he had to also become the cook. Turns out, this has happened at other Waffle Houses.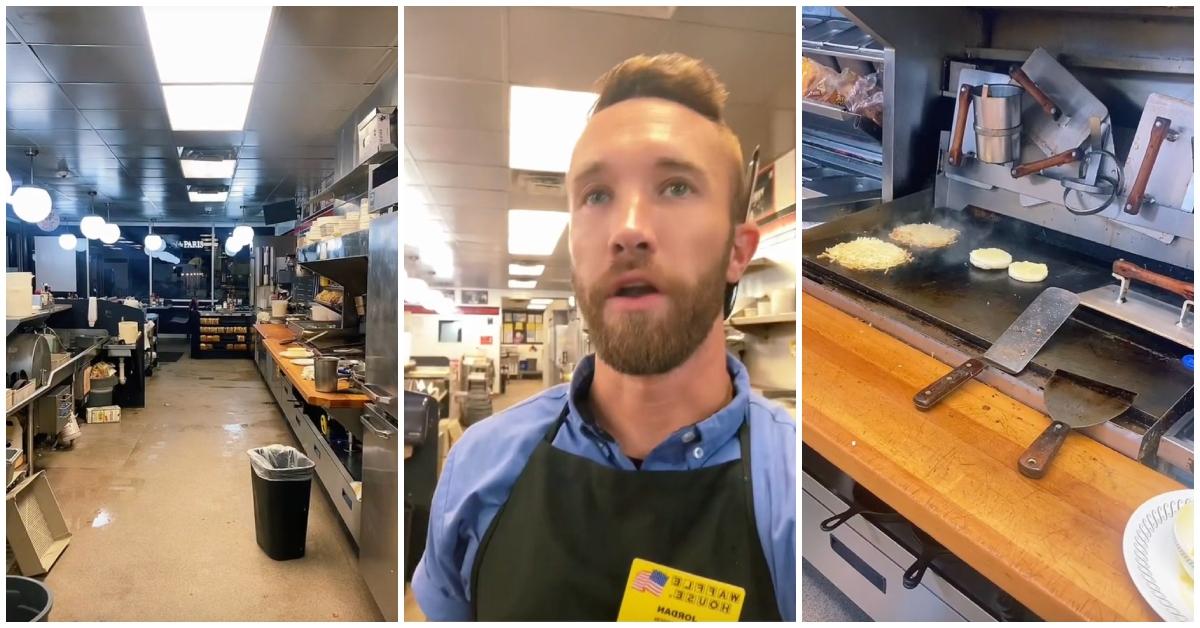 Few things frustrate employees as much as being in an understaffed workplace. Instead of just having to do their job, they now have to perform multiple people's jobs. And more often than not, these hard-laboring folks don't even get a pat on the back afterward.
Article continues below advertisement
Take it from this Dollar General employee who was forced to run the entire store by herself after she was the only one who showed up to work. Not only did she have to ring customers up, stock the shelves, and answer customers' questions, but she was basically the acting manager in charge.
Article continues below advertisement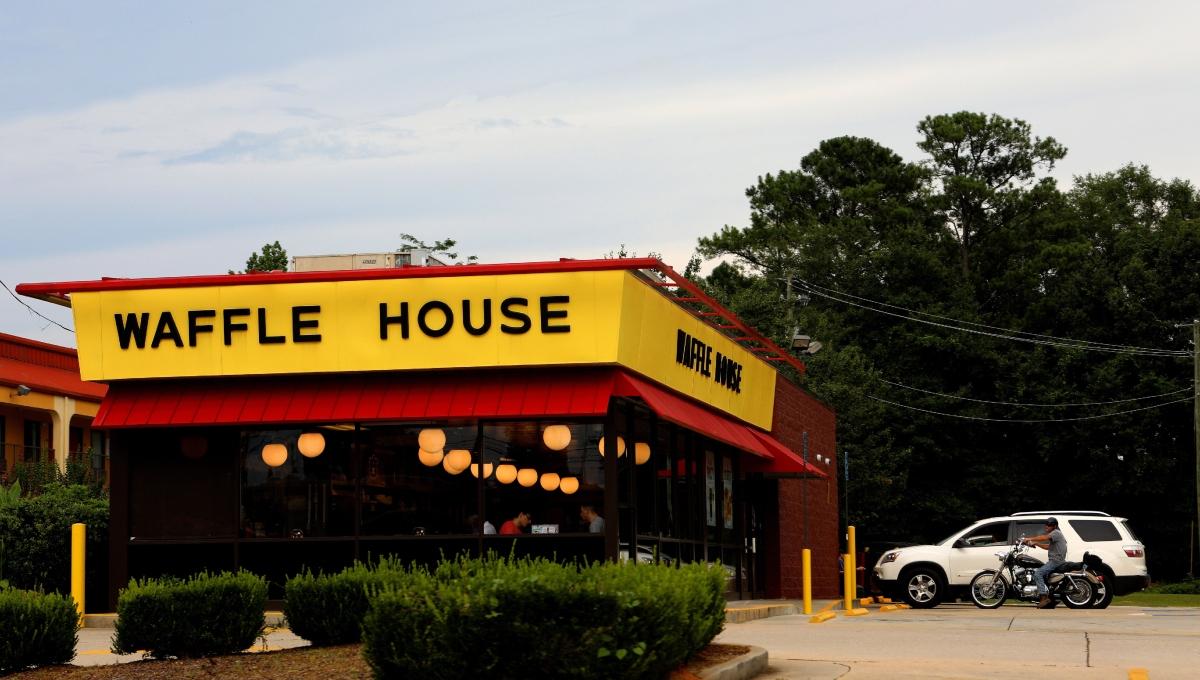 A Waffle House employee had to worl as server and cook, even though he was never trained in the kitchen.
Sometimes you go to Waffle House and there's a slow-speed tractor chase in the parking lot. Other times you go to Waffle House and there's one overwhelmed employee working at high speeds to run the restaurant, take customers' orders, and cook the food.
This was TikTok creator and Waffle House server Jordan Harris (@theswiftnomad) after he was unexpectedly left to act as both a server and cook.
Article continues below advertisement
"Do you see a cook? Because I don't see a cook," said Jordan in a now-viral video, as he panned his phone around the empty Waffle House kitchen.
Article continues below advertisement
He explained that it was 5 a.m. and the cook's shift had just ended. The next cook wouldn't come in until 7 a.m., so he was flying solo. That said, Jordan was forced to take on kitchen duty in addition to being a server. The only problem was that Waffle House never trained him to be a cook. They didn't even give him a heads up.

Article continues below advertisement
"I have not been trained to be a cook. My nana taught me how to cook, my mother and father taught me how to cook. Did Waffle House teach me how to cook? No," Jordan quipped in the video.
Jordan also didn't hesitate to mention that he was only making a measly $2.13 an hour. And that just recently, a group of customers he had served were so impressed with his service that they offered him a job at a nearby Italian restaurant that paid double his salary and would be a day shift.
"Sounds pretty f------ enticing right about now," Jordan said.
Article continues below advertisement

Filming the video throughout the shift, Jordan is later seen making hashbrowns and biscuits on the grill for a customer. He claimed this customer asked him if he was even qualified to be working both roles.
Jordan also reported that at the end of his shift, he spoke with his manager who informed him that this would be a weekly occurrence.
In the comment section of his video, former Waffle House employees claimed that they had also been forced to both serve and cook while working there.
Article continues below advertisement
Fortunately, that was the last video Jordan ever made about working at Waffle House. A little less than a month later, he shared a new video claiming he had just found a work wife at his new job at an Italian restaurant. Looks like he was able to snag that job, after all. We love to see it!