Let's Recap Season 2 of 'The Sex Lives of College Girls' — Is [SPOILER] Leaving?
As we (im)patiently wait for the third season of 'The Sex Lives of College Girls,' let's recap everything that went down in Season 2.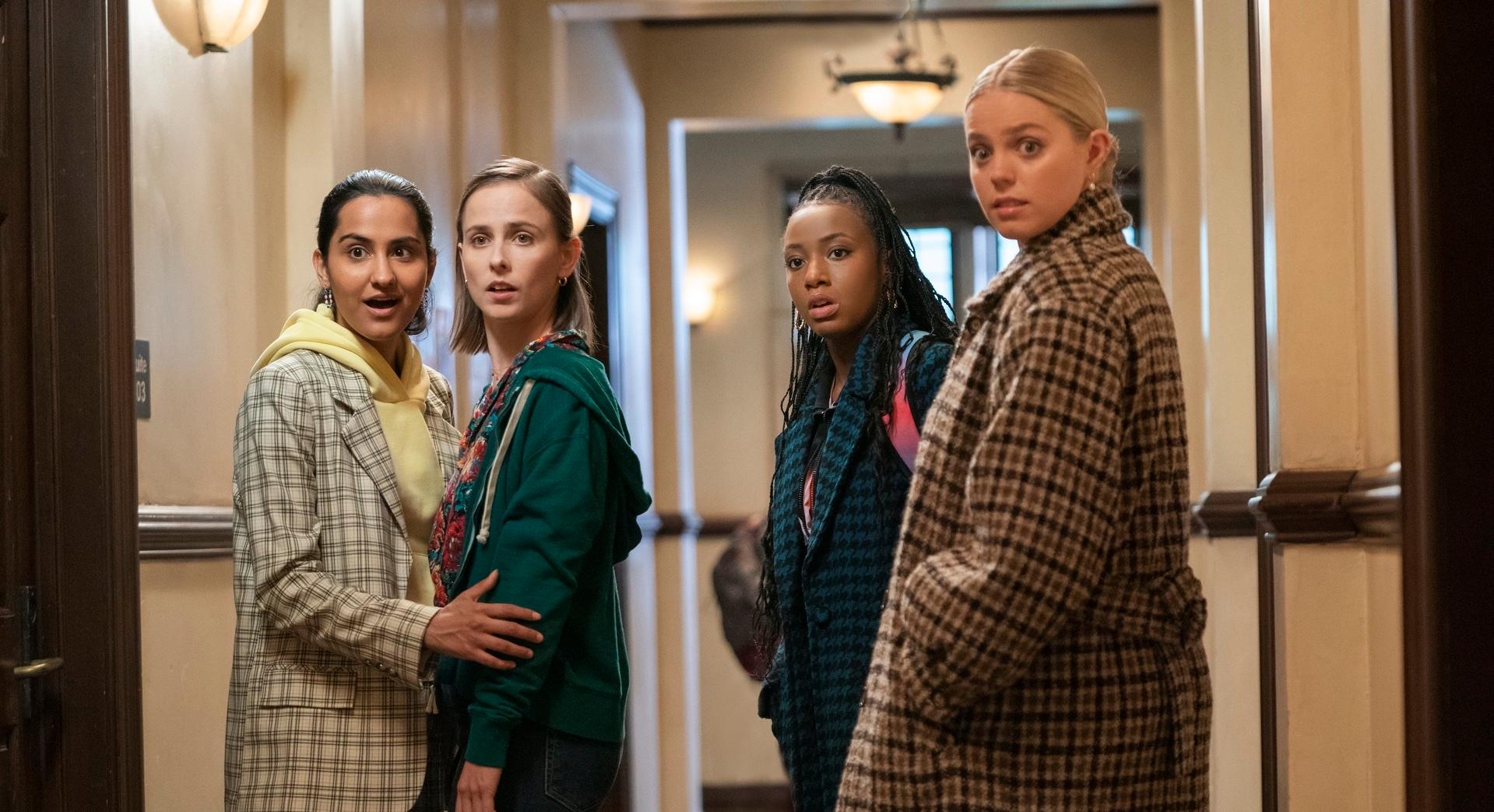 Spoiler alert: This article contains major spoilers for Season 2 of The Sex Lives of College Girls.
Following an incredibly successful inaugural season, The Sex Lives of College Girls delivered an even better second effort. The second season picks up as the girls face various challenges and tackle their next semester "filled with new faces, parties, and predicaments," per the official synopsis.
Article continues below advertisement
Now, as we (im)patiently wait for the Season 3 premiere, let's take a trip down memory line and recap how Kimberly, Bela, Leighton, and Whitney's latest semester went in Season 2 of the HBO Max original series.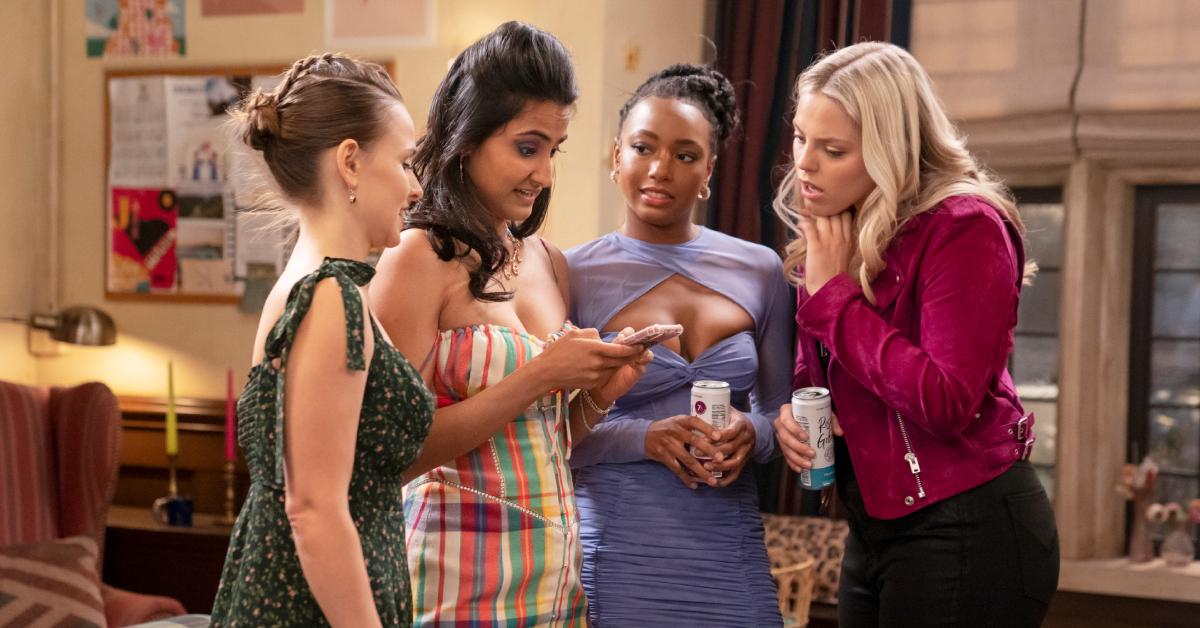 Article continues below advertisement
Kimberly Finkle (Pauline Chalamet)
After losing her scholarship for cheating on a final exam, Kimberly (Pauline Chalamet) must find a way to pay for college — she doesn't want to tell her parents because they often guilt her about finances. She takes on several different gigs, but in the end, Kimberly chooses to sell her eggs in order to keep her spot at Essex.
Kimberly also sparks a romance with Jackson (Mitchell Slaggert), a new student and climate refugee from Kansas. The two never seem to be on the same page, but by the time they seem comfortable in their relationship, Kimberly breaks up with him because of her newfound feelings for Canaan (Christopher Meyer), her co-worker and Whitney's ex-boyfriend.
Article continues below advertisement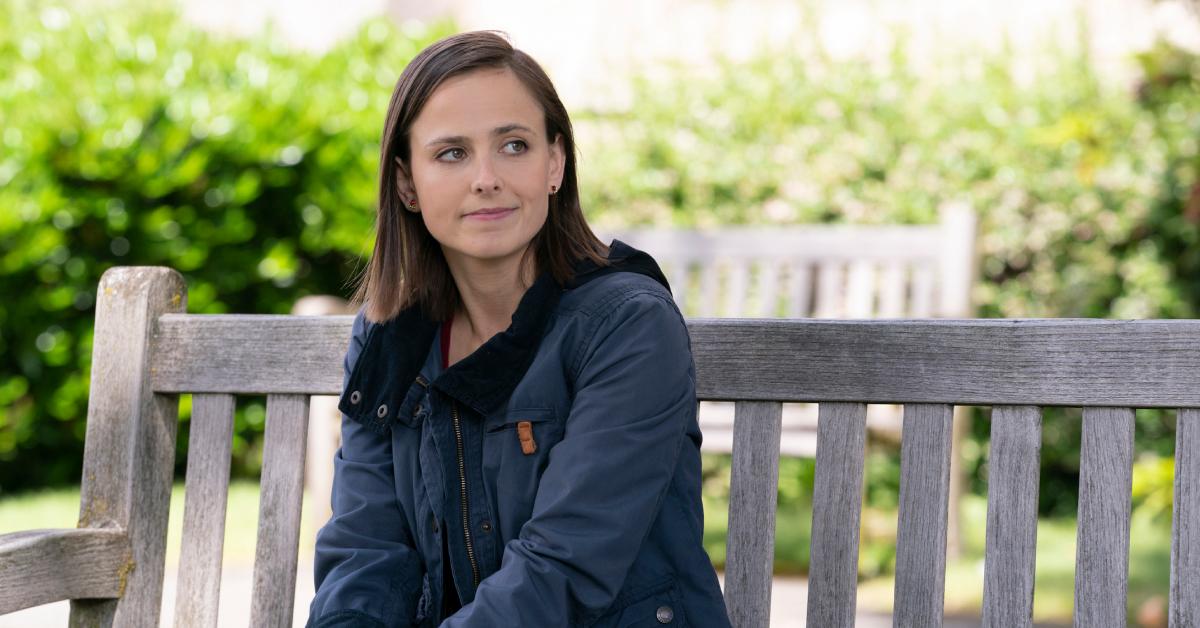 Kimberly even attends an economics gala with Canaan, and after she finds out that he lied about asking someone else to the gala before asking her, she calls him out and then kisses him. Whitney ends up seeing her roommate and ex-boyfriend kissing, but the couple doesn't know that — so, will their relationships be strained in Season 3? Only time will tell.
Article continues below advertisement
Bela Malhotra (Amrit Kaur)
We can't lie — the semester starts great for Bela (Amrit Kaur).
She forms a girls-only comedy magazine called The Foxy, and she initiates a friends-with-benefits arrangement with Eric (Mekki Leeper), the editor-in-chief of The Catullan, that quickly blooms into a real relationship. However, everything good must come to an end (even though we don't want it to).
After being assigned as student liaison to Dan O'Connell (John Reynolds), a visiting stand-up and late-night host, Bela lets him know she's a comedy nerd and an aspiring writer. He encourages her to send her resume, but at a rowdy frat party that Dan attends, Eric steals Bela's spotlight.
Article continues below advertisement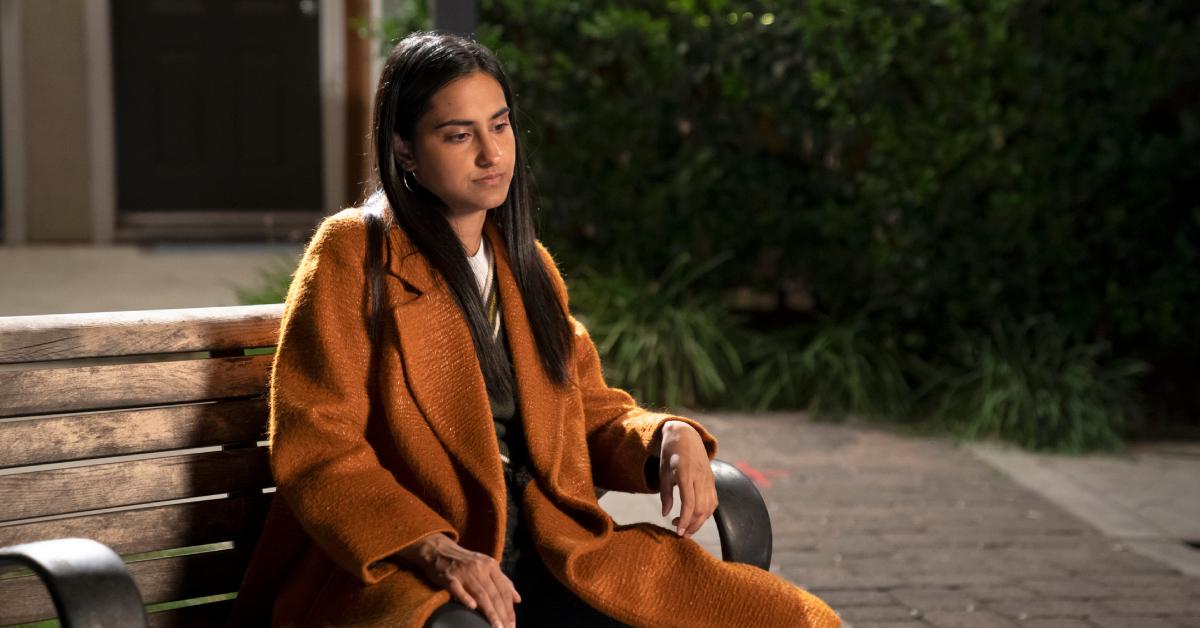 In a shocking turn of events, Bela ends up cheating on Eric by sleeping with Dan so that he remembers her when it comes time to hire an intern. As a result, Eric breaks up with Bela, but she still has her magazine ... right? Wrong. After she lies to the rest of the writers and treats them poorly, they kick Bela out of the group. After losing everything, Bela applies to transfer schools.
We don't know about you, but we really hope that she's still around in Season 3!
Article continues below advertisement
Leighton Murray (Reneé Rapp)
At the start of the season, Leighton (Reneé Rapp) comes out to all her roommates and soon starts hooking up with as many girls as possible. One of the girls ends up giving her chlamydia, and though she plans to ignore the situation, her plan soon backfires when a girl she slept with tells everyone at a sorority event that Leighton gave her an STI.
Luckily, things turn out fine because Leighton gets into Kappa; however, she rejects their invitation (we'll discuss that in a bit).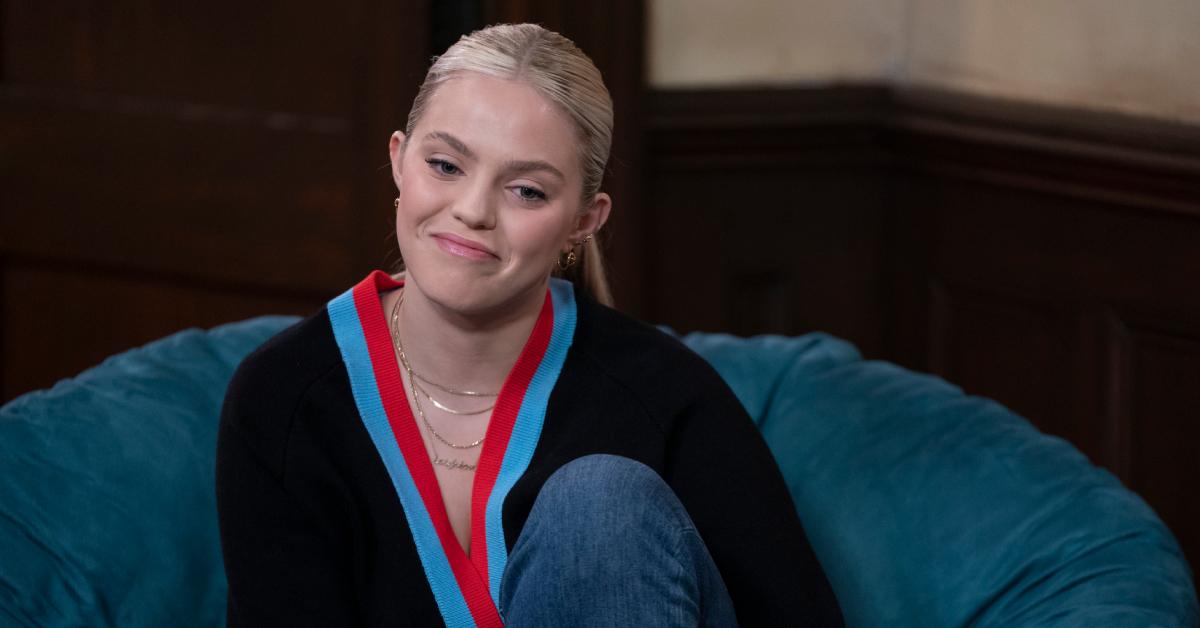 Article continues below advertisement
Leighton also comes out to her parents and starts dating Tatum (Gracie Dzienny), a posh junior on the tennis team. The pair (who look identical, by the way) start off on the wrong foot, but eventually, a relationship ensues. Sadly, their romance doesn't last long once Alicia (Midori Francis), Leighton's ex-girlfriend, comes back into the picture.
After getting into a fight at the Women's Center fundraiser, Leighton breaks up with Tatum and gets back together with Alicia. She also ditches the Greek life once and for all after realizing that she changed — she'd much spend her time at the Women's Center.
Article continues below advertisement
Whitney Chase (Alyah Chanelle Scott)
As for Whitney (Alyah Chanelle Scott), soccer season is over and she doesn't know what to do with all her free time. Everyone else on campus has long-term goals and extracurricular activities to spruce up their resumes, but she doesn't seem to have an active interest other than hanging out with Canaan and her roommates.
Unfortunately, we have to take Canaan out of the equation because early in the season, he breaks up with Whitney after finding out she doesn't trust him (she went through his text messages).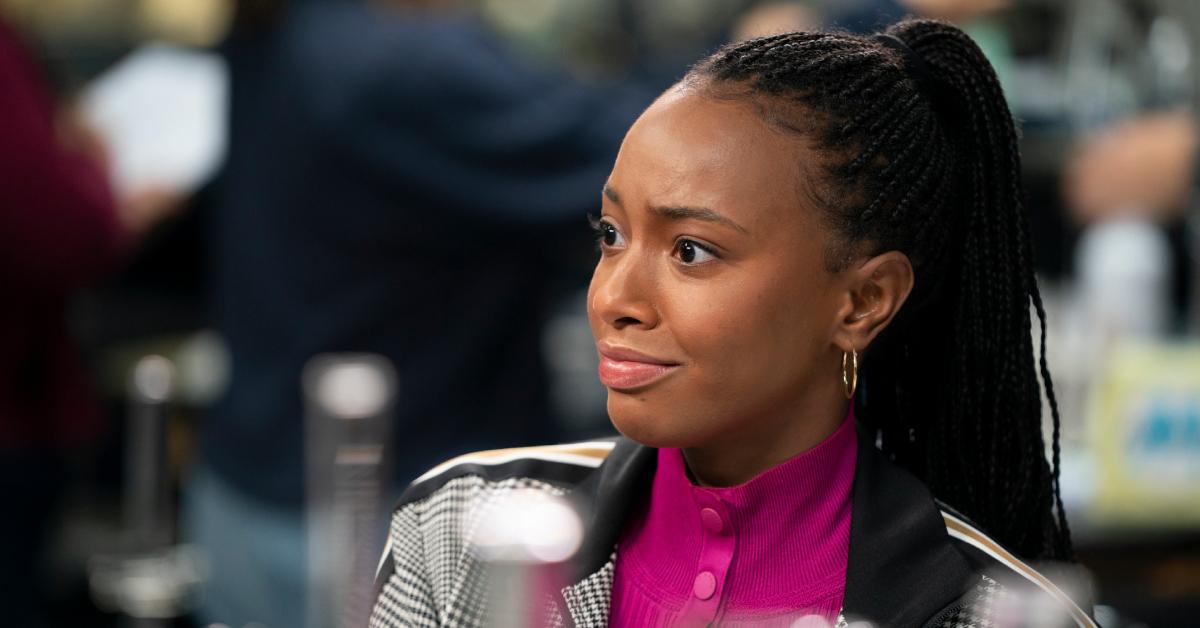 Article continues below advertisement
Whitney deals with her breakup by finally finding something to occupy her time. She eventually enrolls in Biochemistry, aka one of the most challenging classes on campus, where she meets her new love interest, Andrew (Charlie Hall). Whitney and Andrew also start off on the wrong foot — he's extremely rude and condescending, but after meeting up for a lab, they hook up. The pair also go on a date, which turns out horribly and Whitney soon breaks up with him.
Now, she's single and ready to mingle ... or is she? She doesn't seem too thrilled to see Kimberly and Canaan kissing, so does this mean she still has feelings for him? We'll have to wait and see, but for now, Whitney closes her Season 2 storyline by declaring a biochemistry and biophysics major and taking Leighton's spot in Kappa.
Seasons 1 and 2 of The Sex Lives of College Girls are now streaming on HBO Max.