Here's What Season 1 of the 'Sexy Beasts' Cast Looks Like in Real Life
'Sexy Beasts' is a new dating show on Netflix with a real wild side. Here's what all the 'Sexy Beasts' cast members look like without their makeup.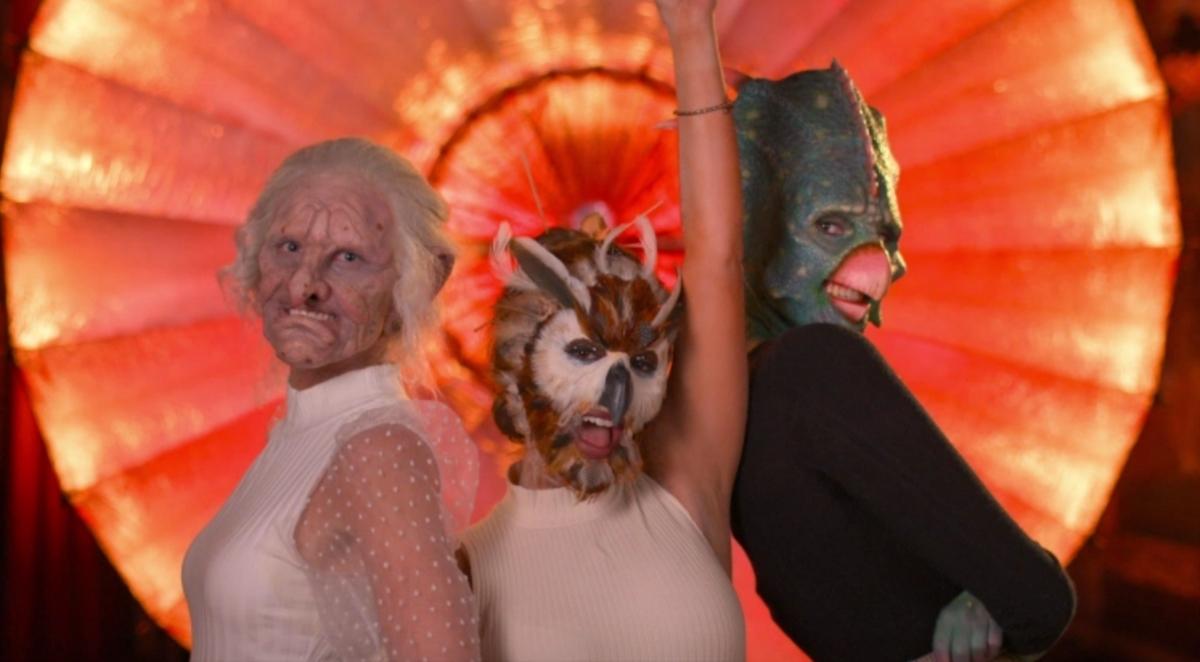 Spoiler Alert: This article contains spoilers for Season 1 of Sexy Beasts.
Netflix's new dating series Sexy Beasts — which is based on a U.K. series of the same name — premiered on July 21 and has already become an instant hit among viewers in the U.S. The show takes a rather bizarre and unique approach when it comes to looking for love, examining whether contestants will fall for each other based on chemistry and personality alone.
Article continues below advertisement
Sexy Beasts dresses its entire cast in elaborate makeup and prosthetics before sending them off on their dates. In each episode, the main contestant goes on three different dates.
Eventually, contestants make their final selection, choosing the person they felt a real connection with. And only then can they see what they really look like. It's pretty much The Masked Singer and Love Is Blind combined into one!
Here's an introduction to all the cast members of Season 1 of Sexy Beasts, including what they look like with and without makeup.
Emma the Demon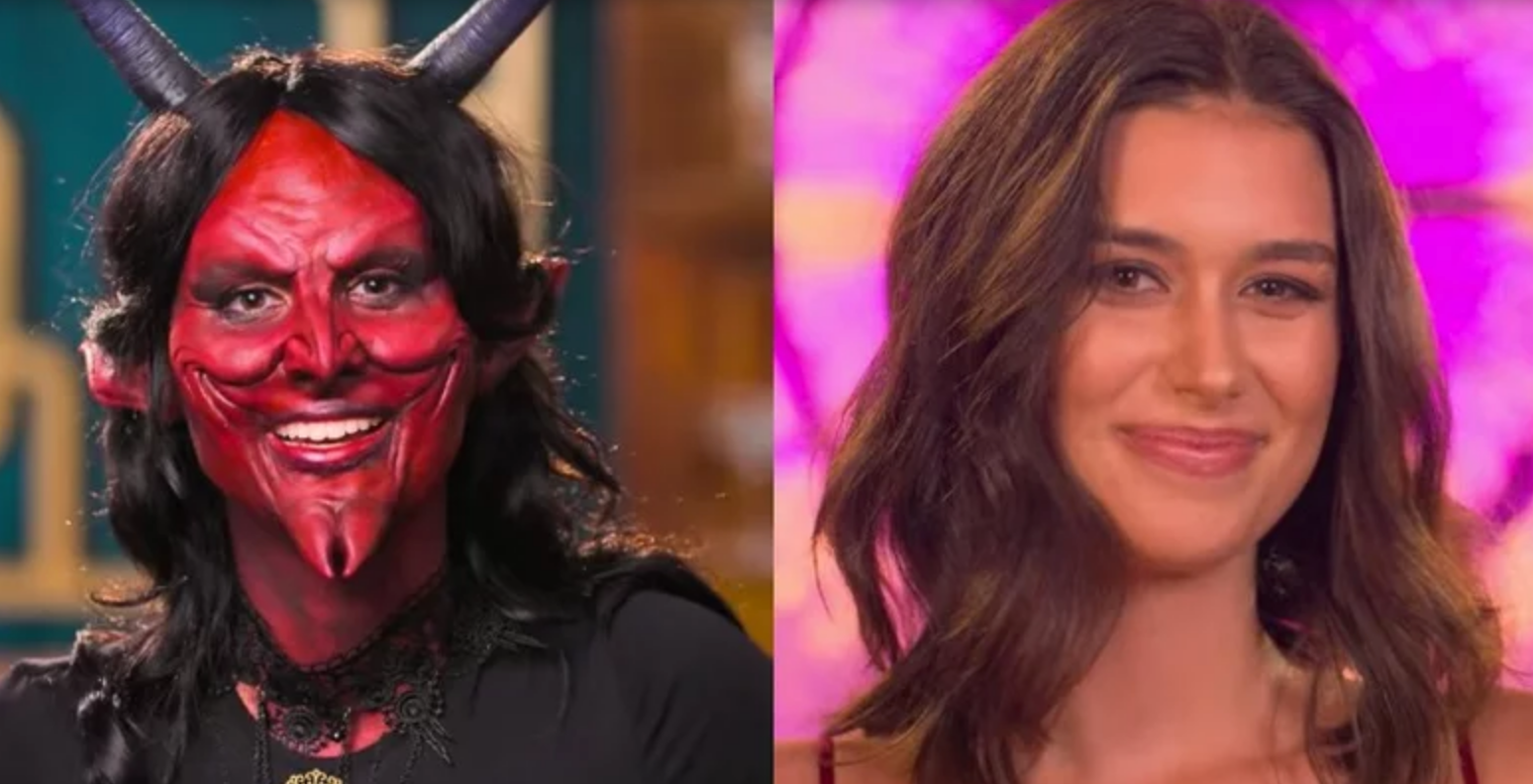 Emma is the first contestant on the Sexy Beasts to get to choose between three masked eligible bachelors. The New York City model is hoping to find true romance on the Netflix show and, for once, is glad that she isn't being approached by a man based solely on her looks.
Article continues below advertisement
Adam the Mouse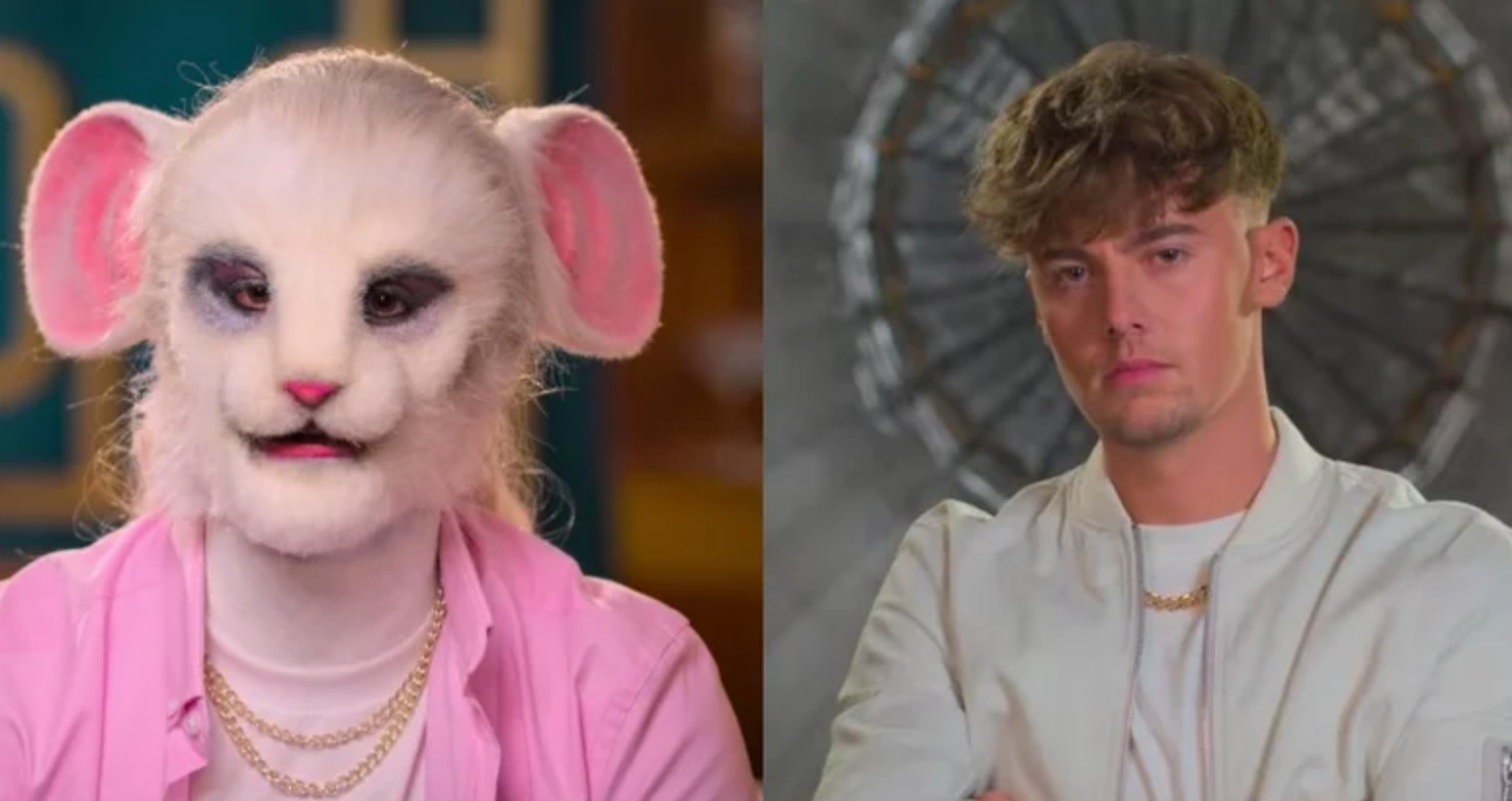 Adam is one of the three lucky guys hoping to charm Emma into another date on Episode 1. Adam likes to wear women's perfume to woo them because he thinks ladies will recognize the fragrances.
Article continues below advertisement
Archie the Stone Man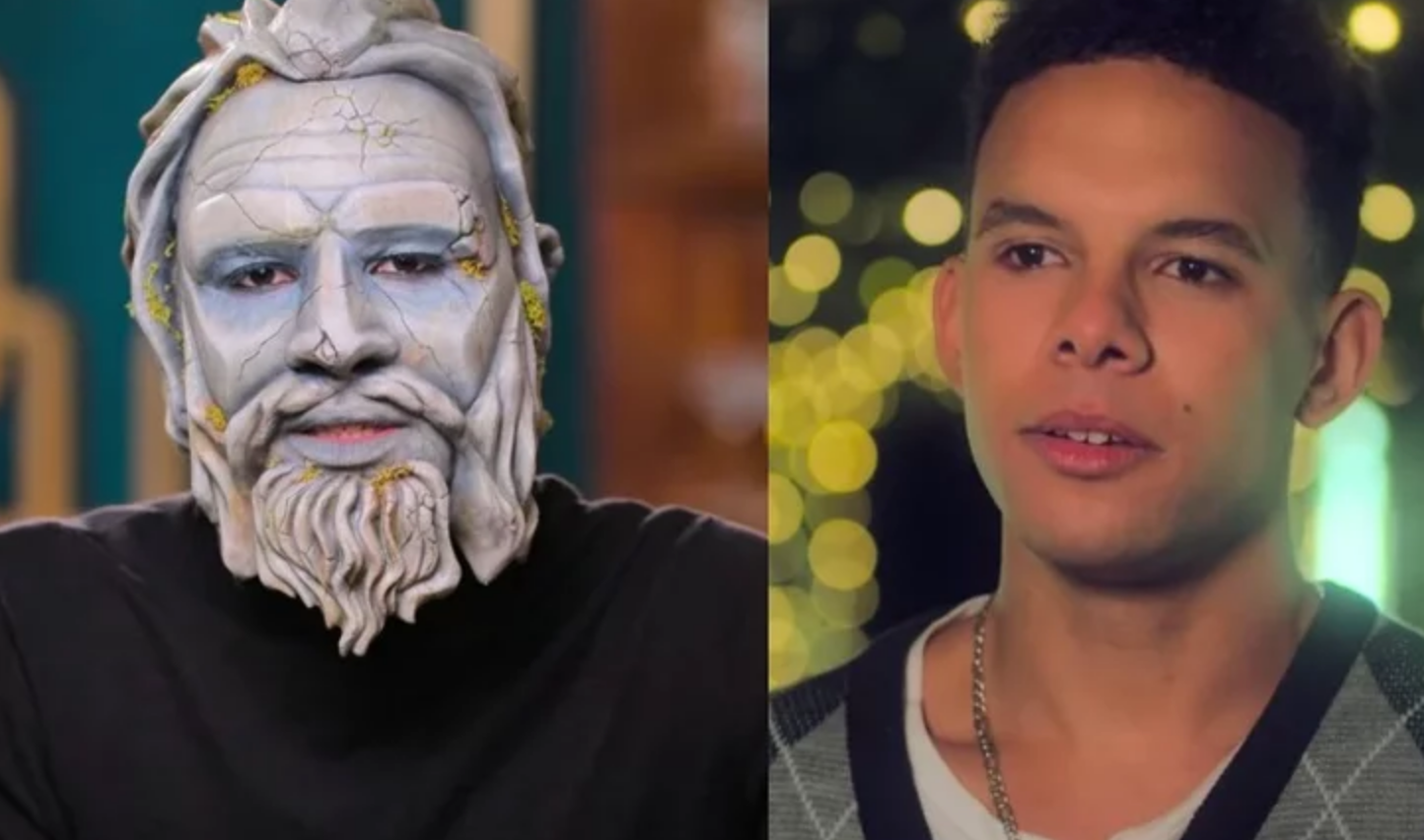 In Episode 1, Archie is another potential suitor for Emma. This British gent is from Gloucestershire. When he isn't competing on a crazy dating show, he's a student. He reveals that he likes to take things slow when it comes to the ladies and is looking for a woman with a beautiful intellect.
Article continues below advertisement
Bennett the Mandrill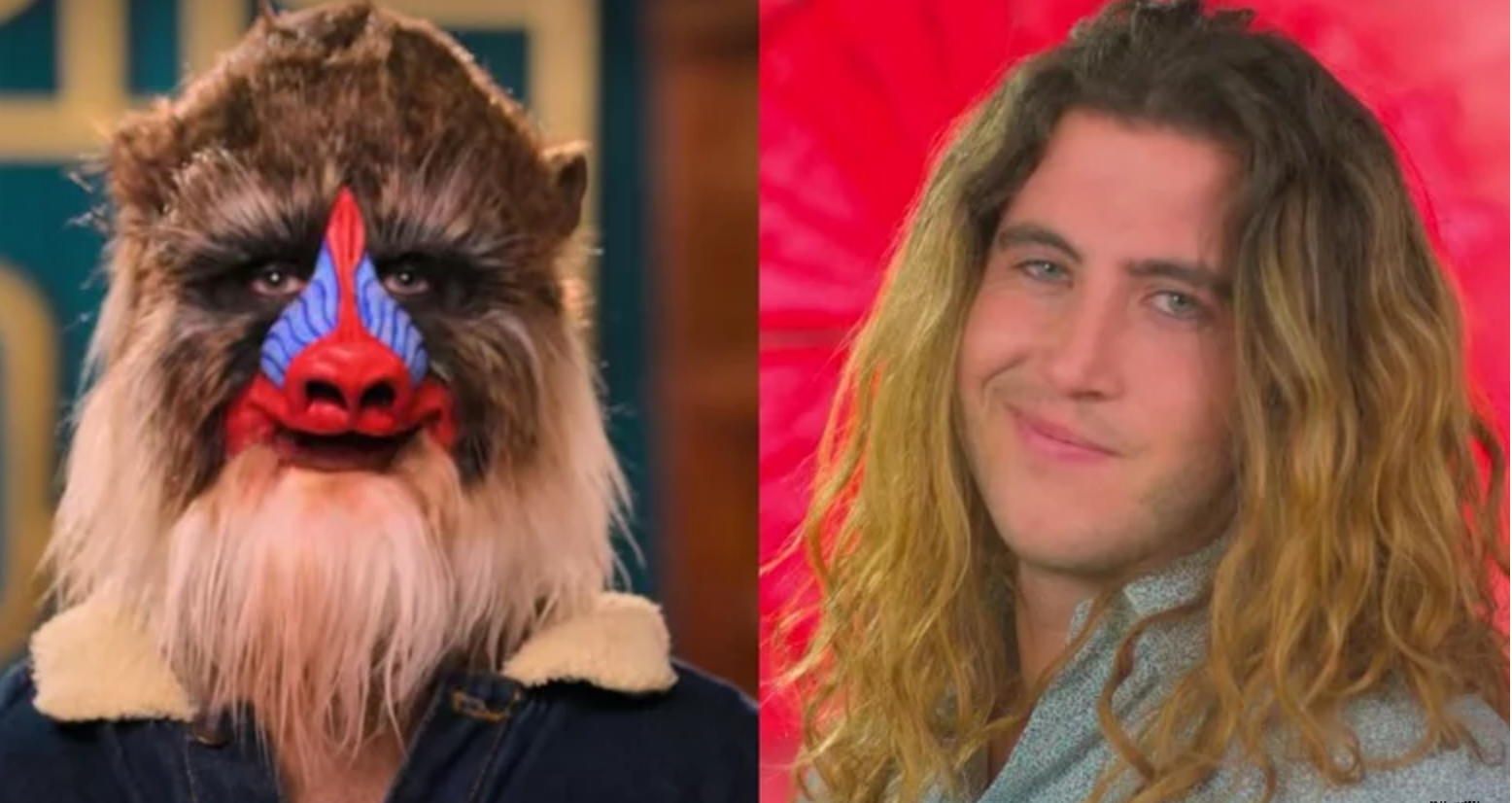 Last but not least is Bennett, another fellow vying for a second date with Emma. This volleyball player from San Diego is looking to connect with someone on a very powerful physical level. Will the long-haired California boy be the one who ends up connecting with Emma the most?
Article continues below advertisement
James the Beaver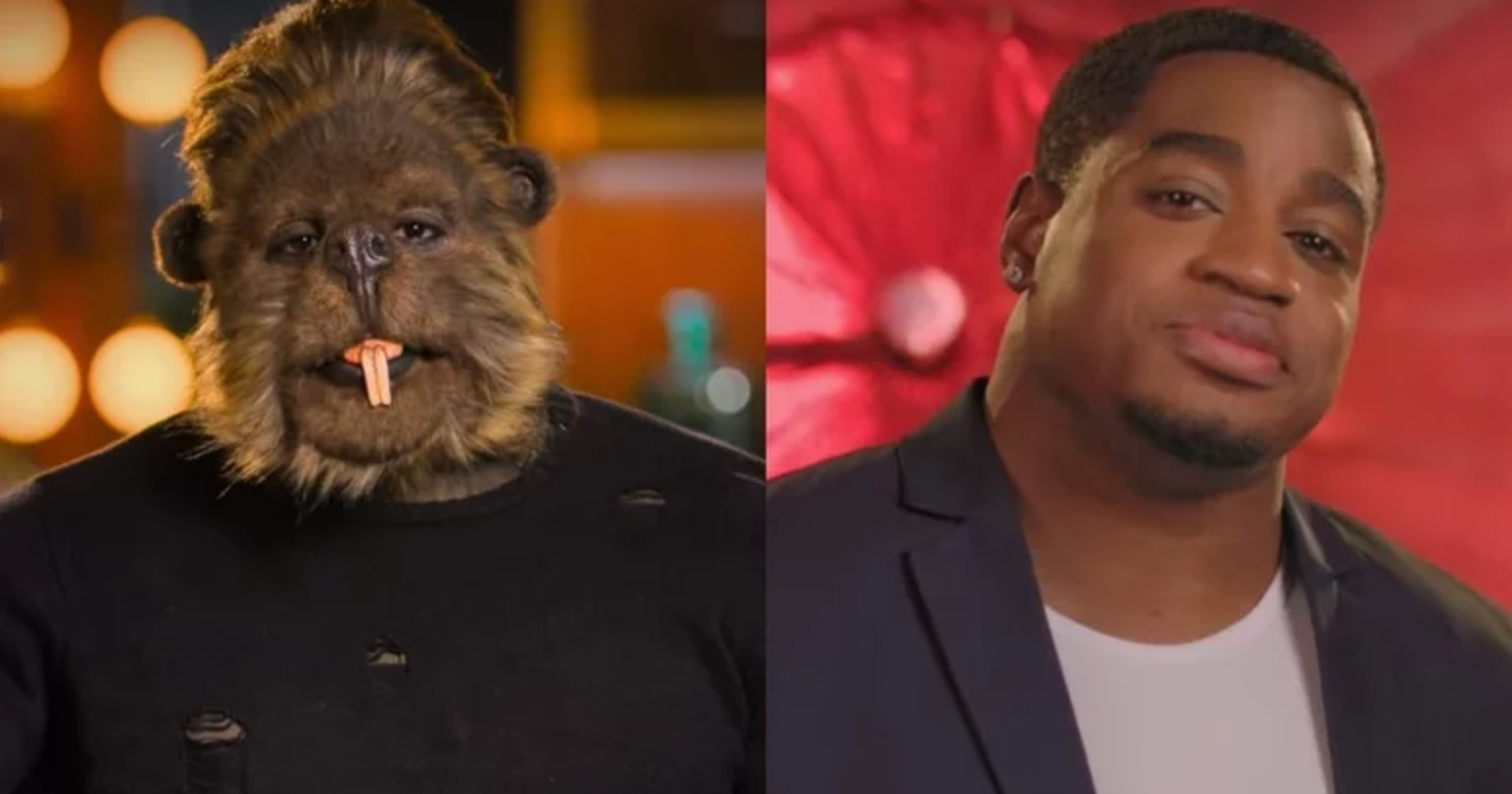 The main contestant for Episode 2 is James. The lab technician from Los Angeles is looking to find a match among three female contestants. When it comes to pursuing a potential love interest, this confident bachelor touts his one-of-a-kind physique as a bonus.
Article continues below advertisement
Amber the Pixie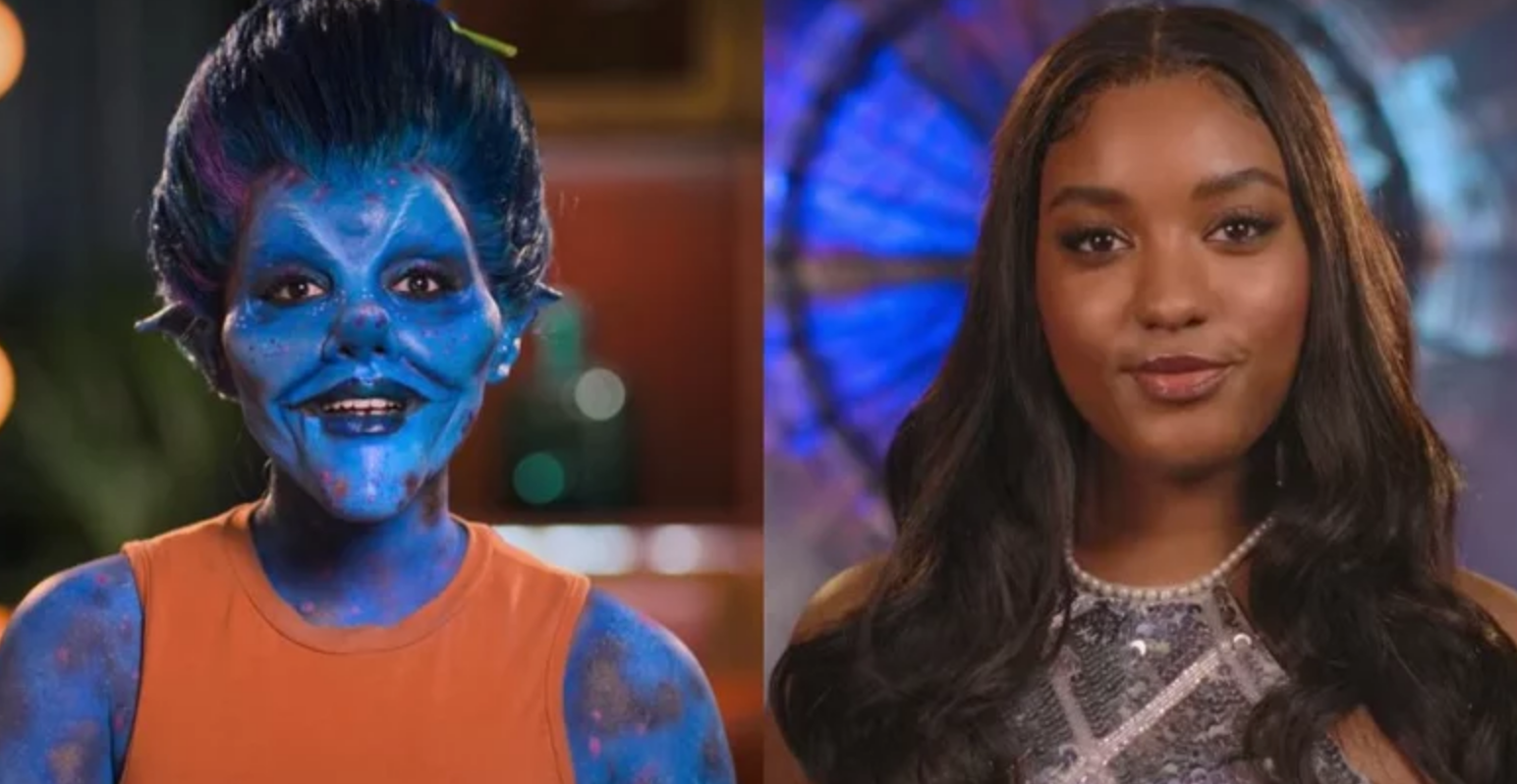 Amber is the first love interest audiences meet in Episode 2. The North Carolina native is currently serving in the military and hoping that her appearance on Sexy Beasts will change her dating dry spell.
Article continues below advertisement
Alexis the Leopard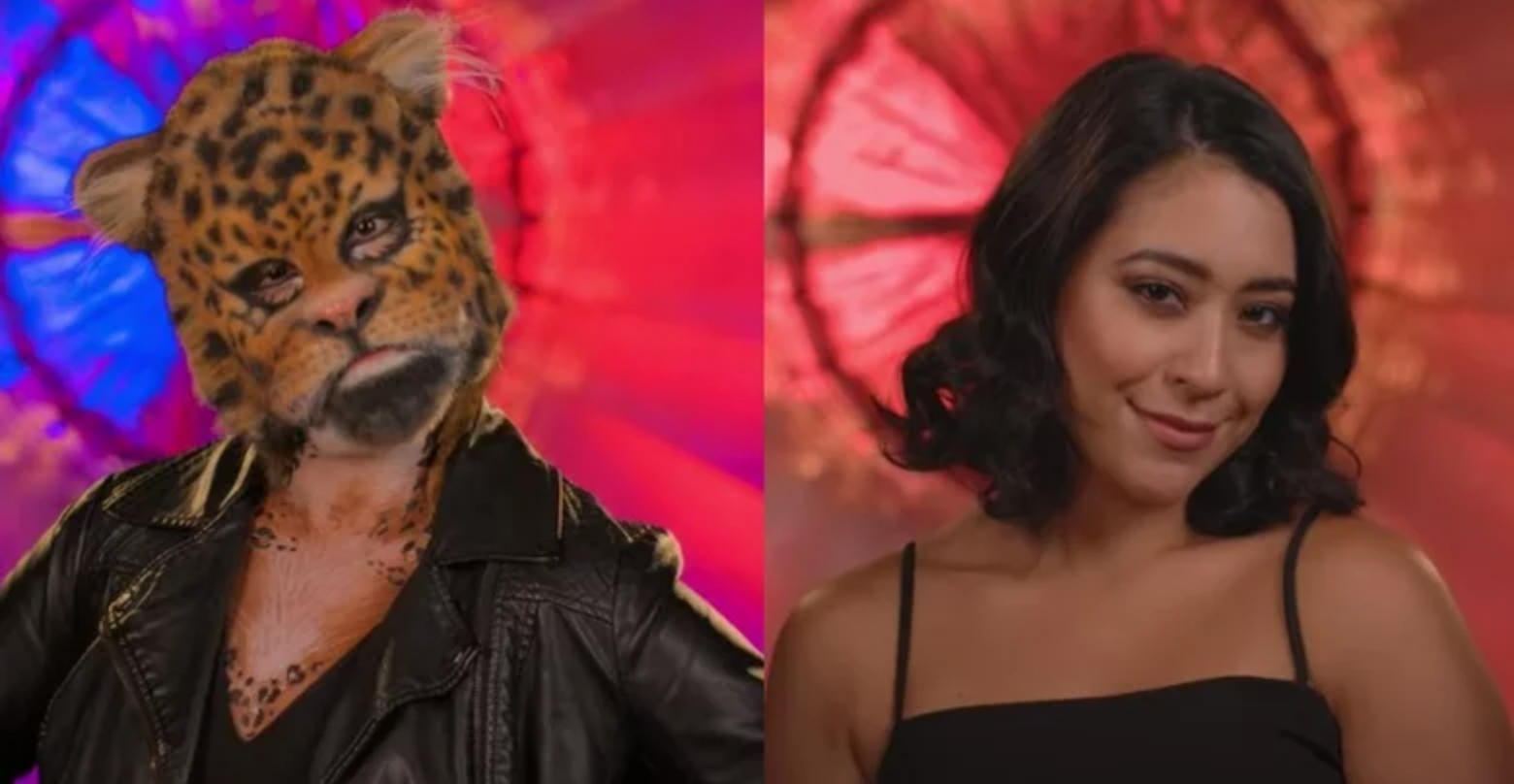 Alexis is a singer and law student living in New York. After finding the New York dating scene to be disappointing, Alexis figured, what better way to find real love than by being a contestant on an unconventional dating show?
Article continues below advertisement
Tamiko the Zombie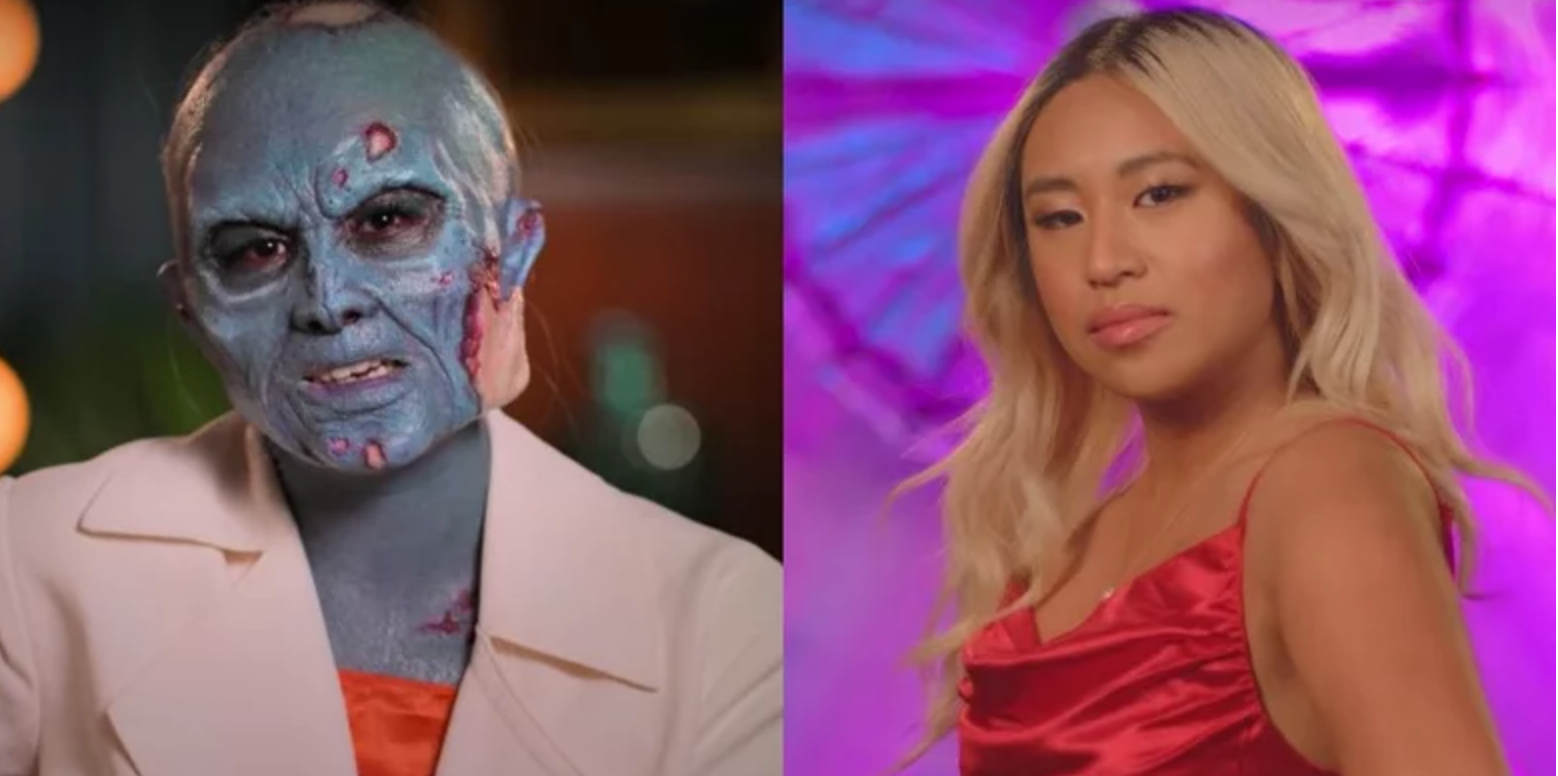 The third lady on Episode 2 looking for a love connection with the Beaver is Tamiko. Tamiko, who lives in San Francisco, has had quite a few first dates but not that many second dates. Maybe this California native who works with drone technology will find a match and won't need to go on any more first dates.
Article continues below advertisement
Kariselle the Panda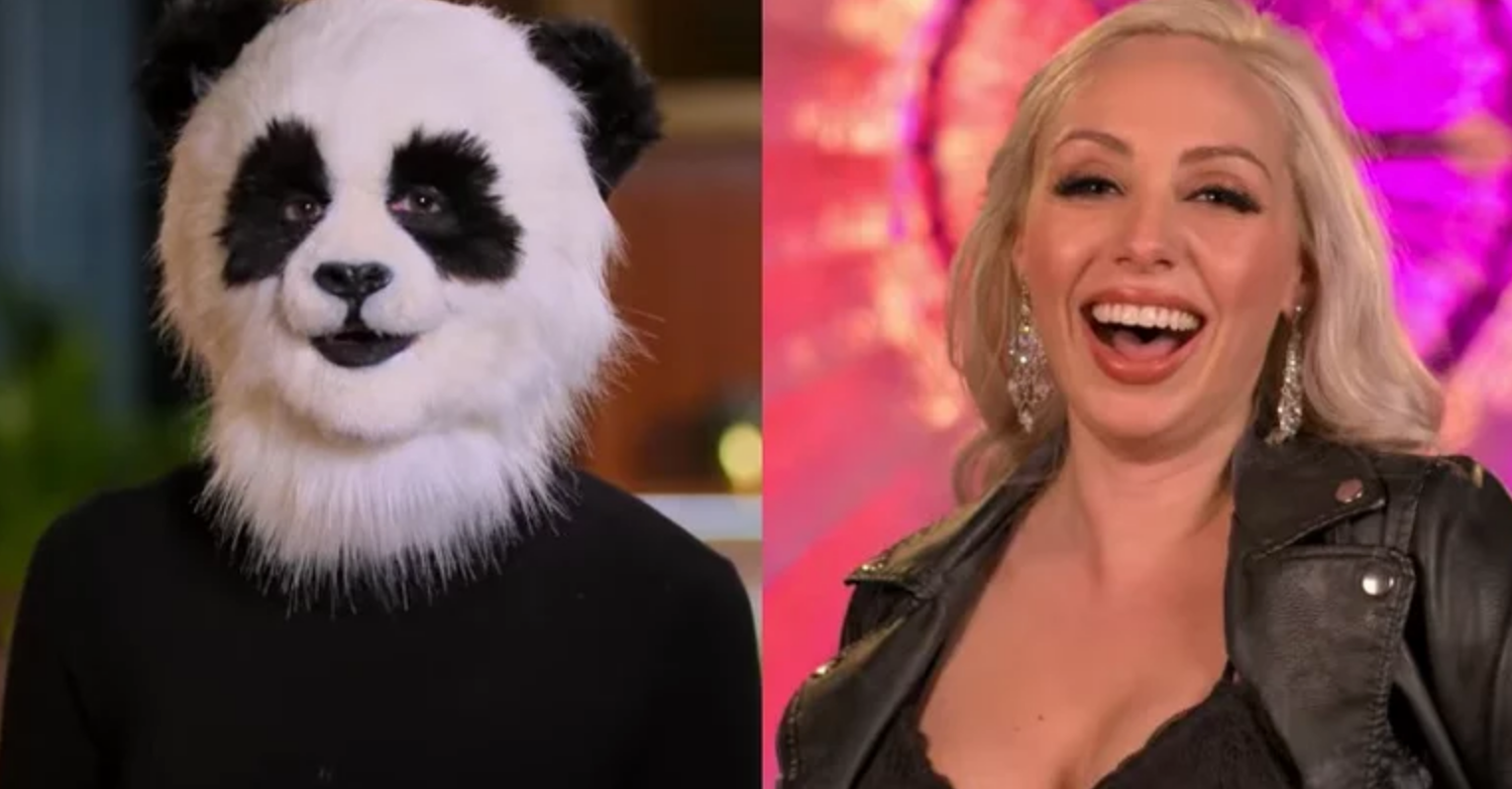 Kariselle from New Jersey is the lucky lady who gets to choose from three single men in Episode 3 of Sexy Beasts. The professional party motivator and pageant girl isn't shy to tell her dates exactly what she wants. Kariselle is ready to find someone to settle down with and get married. Will she find a sexy beast who's ready for all of that?
Article continues below advertisement
Ethan the Tin Man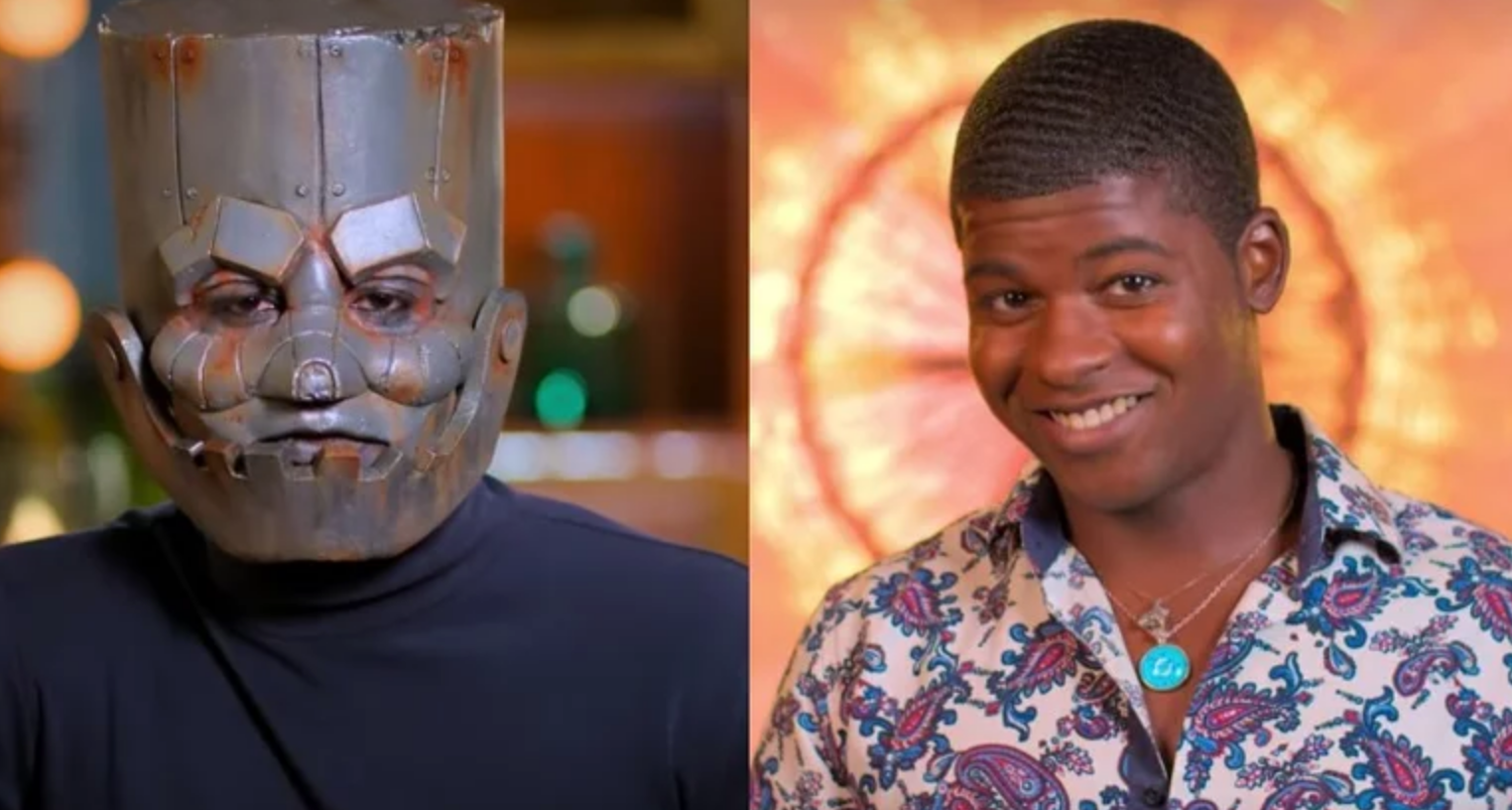 Ethan is one of Kariselle's potential suitors, and when he's not dressed up as a character that looks straight out of The Wizard of Oz, he's working hard as a marine biologist. Ethan shares that he love freediving and underwater hockey. Will his charming ways win Kariselle over?
Article continues below advertisement
Tyler the Alien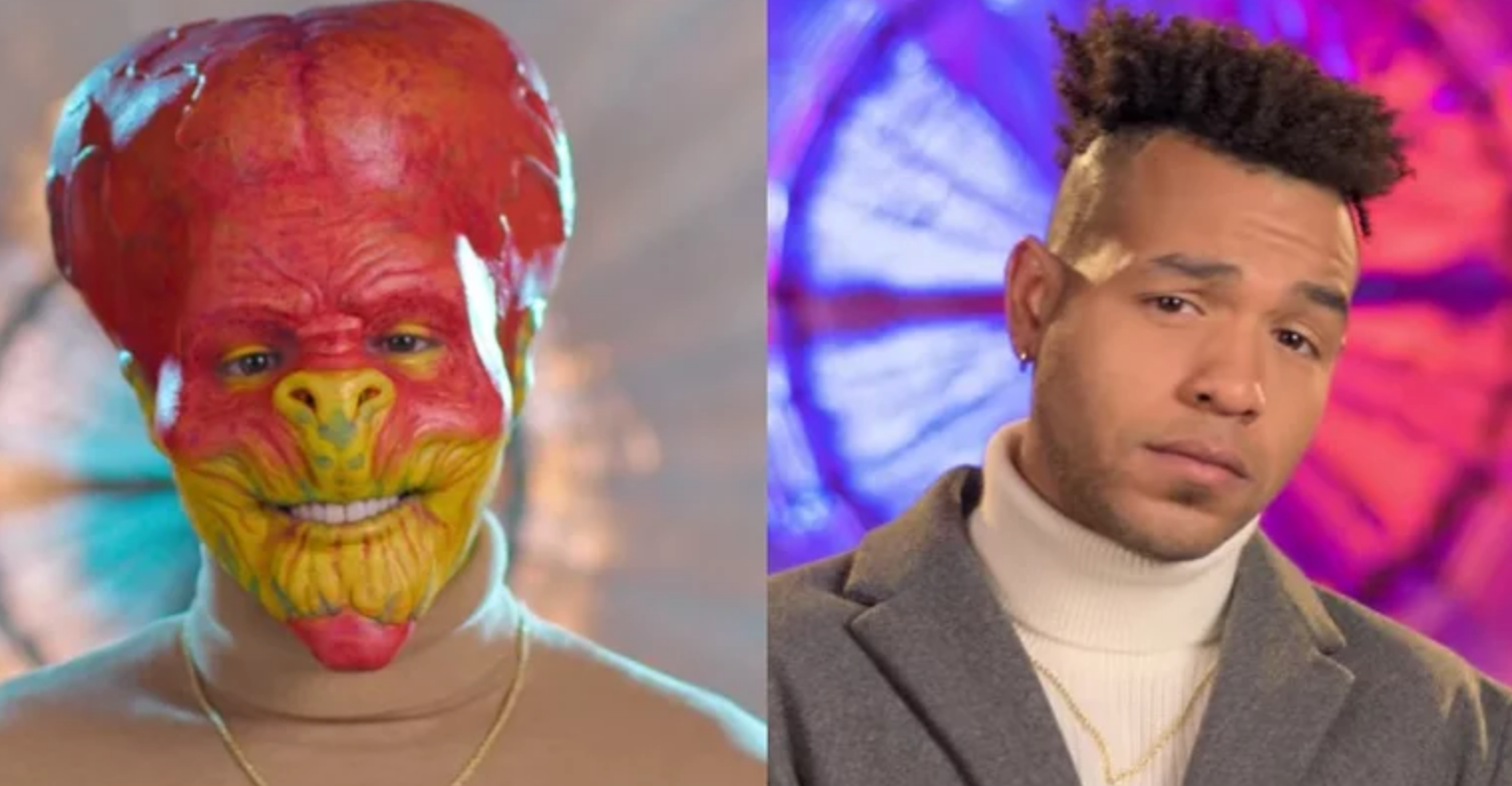 Tyler, according to Looper, admits on the show that he may not be the most handsome person in the room, but he "works with what [he's] got." The security guard who is also a model is downright a hunk, in our opinion, when he's not heavily covered in alien makeup. Will this alien stud score a second date with Kariselle?
Article continues below advertisement
Josh the Bull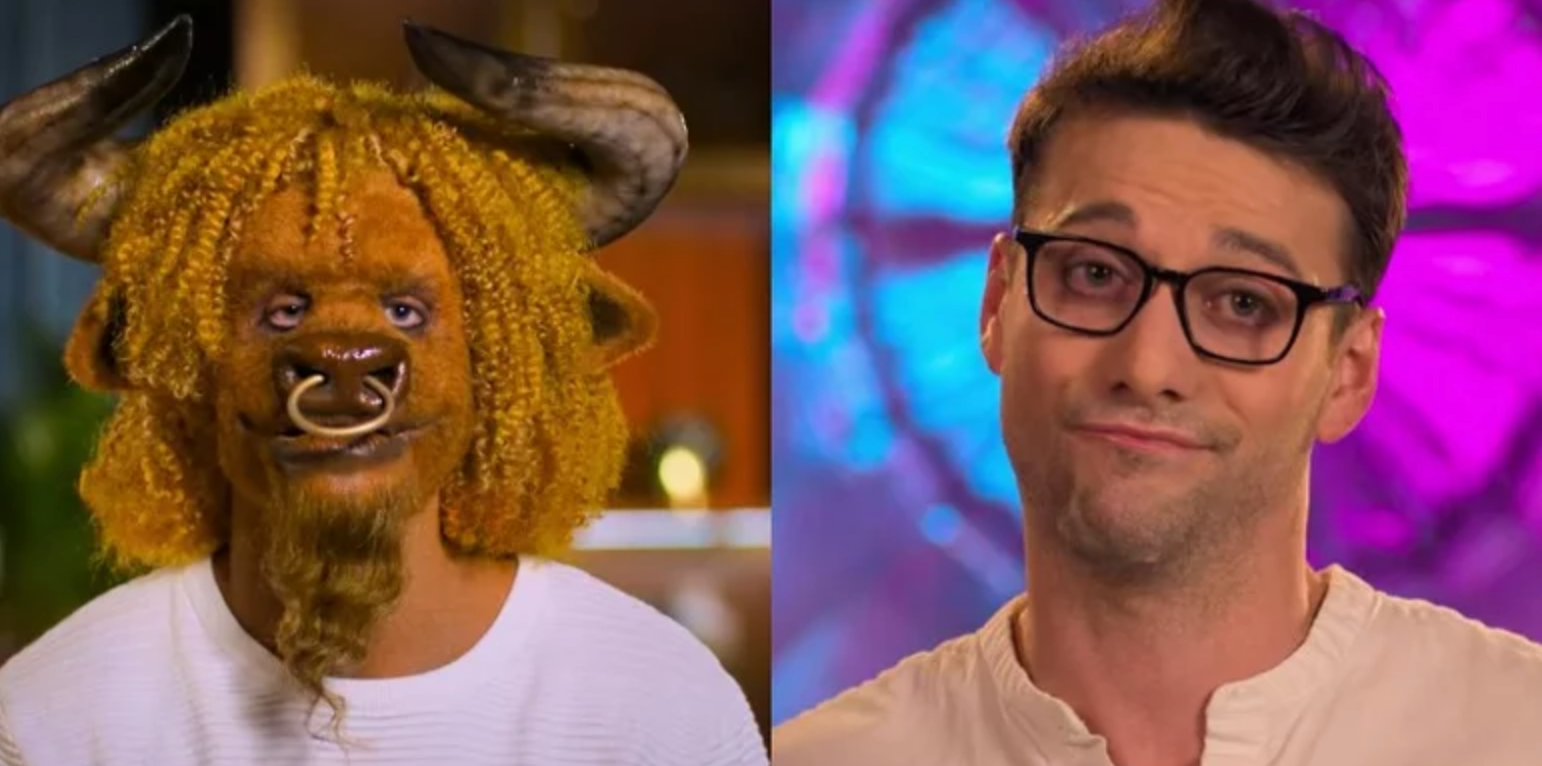 Josh is the third and final bachelor selected to possibly sweep Kariselle off her feet. During his introduction interview, Josh describes himself as reclusive but hopes he can find the love of his life while on the show. We wish the Atlanta engineer the best of luck!
Article continues below advertisement
Ibrahim the Wolf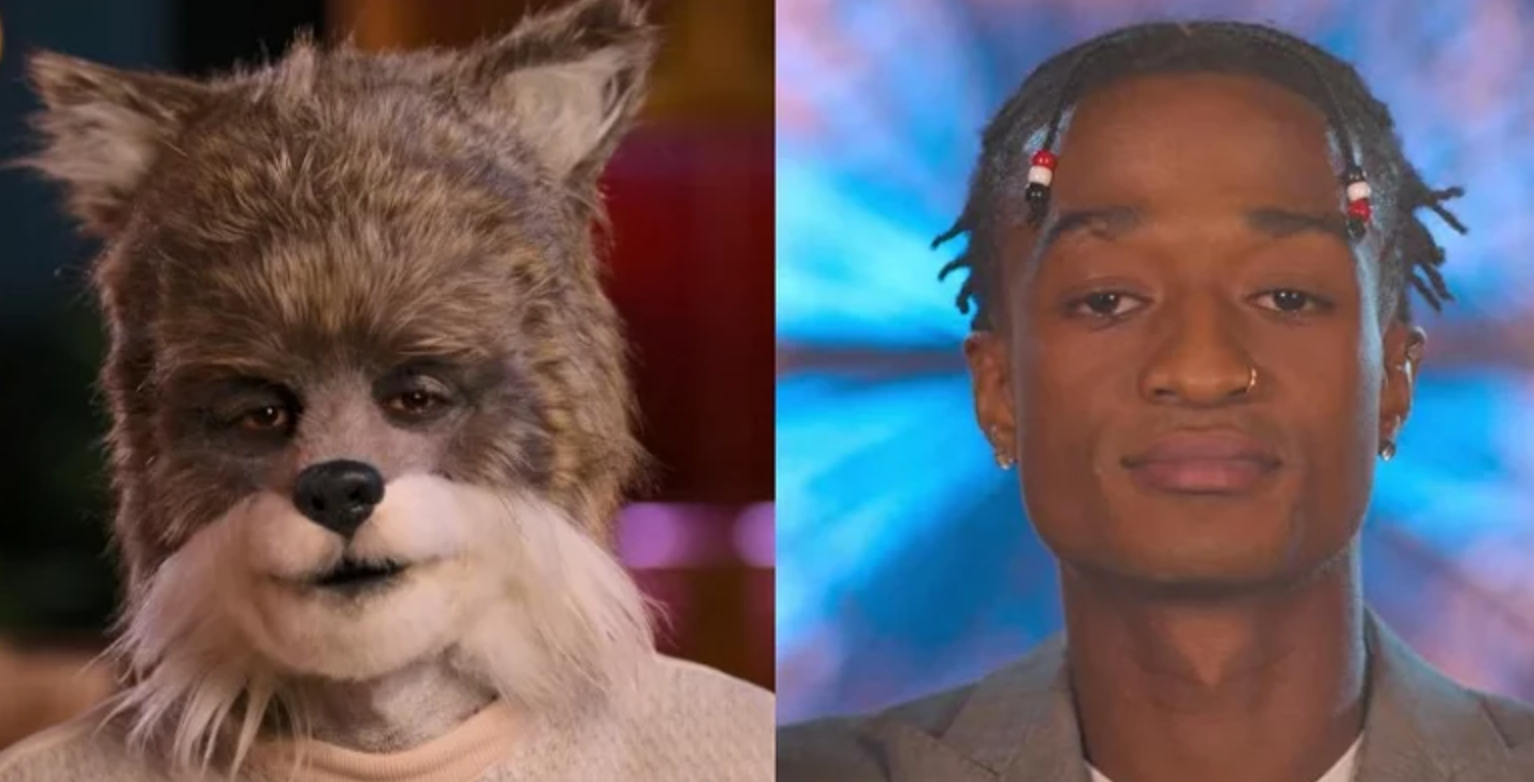 In Episode 4, Ibrahim, a professional dancer who's also a graffiti artist, splits his time between New York City and London. The jet-setter is ready to find his queen on the show and let go of the single life.
Article continues below advertisement
Bella the Dinosaur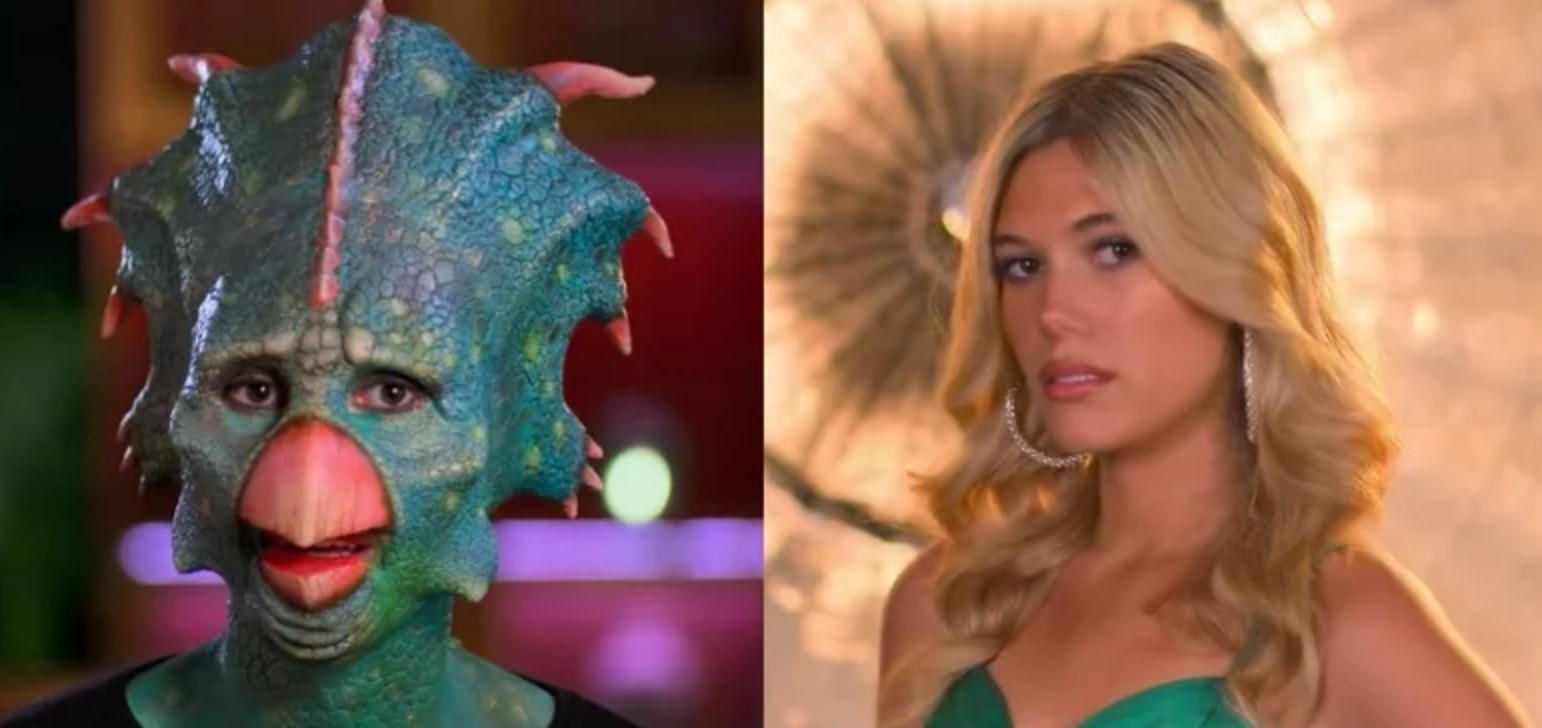 Bella will be the first love interest that Ibrahim meets. This Londoner reveals that her dating life is a disaster because men who approach her are only interested in her looks and don't take the time to really get to know her. Well, it seems like being a contestant on Sexy Beasts is perfect for Bella.
Article continues below advertisement
Gabi the Owl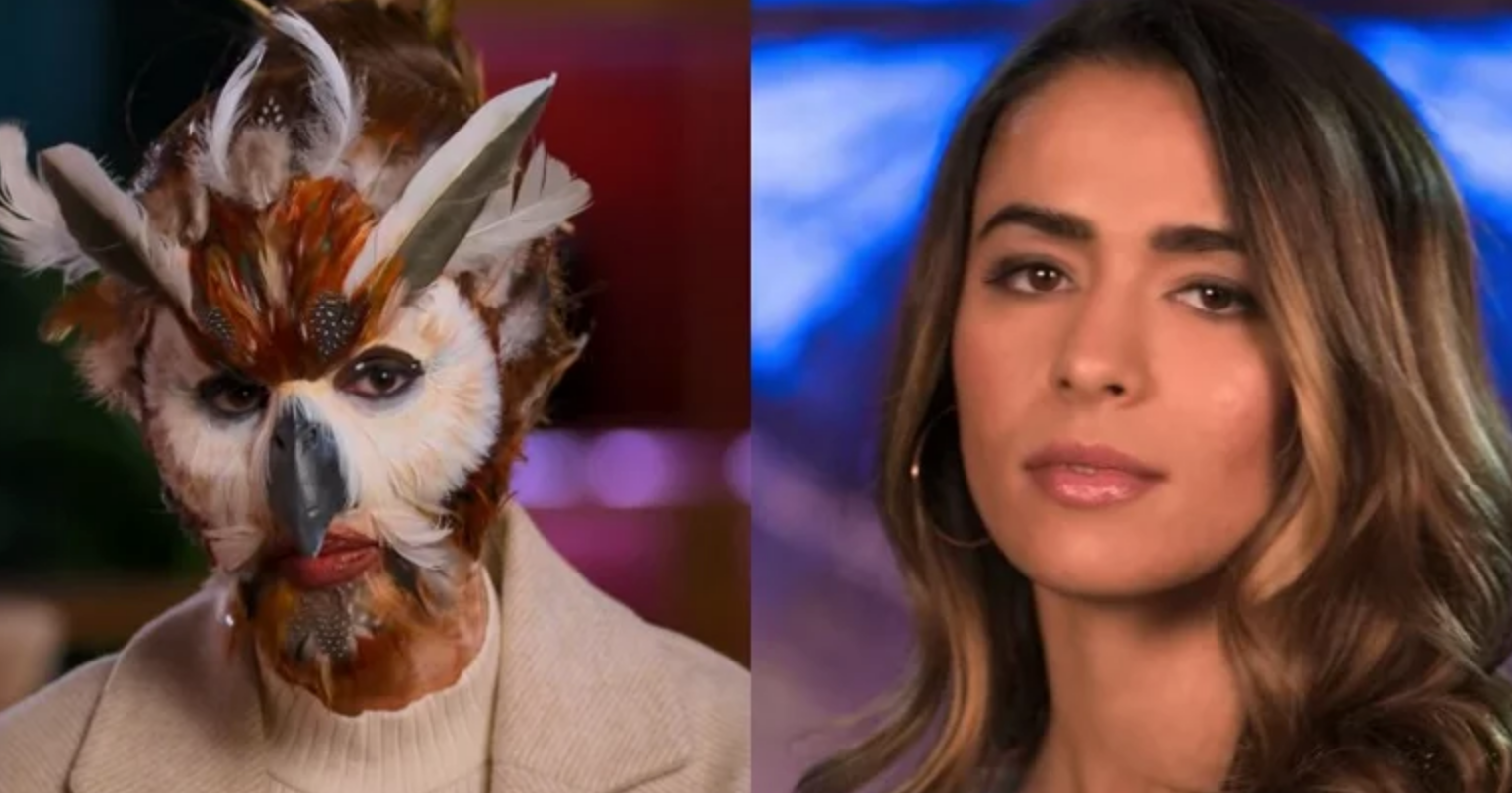 Gabi, a veterinary student from West Virginia, is another single cast member looking to win Ibrahim over on Sexy Beasts. Gabi says she's not into swiping right or left on anyone and isn't a fan of online dating.
Article continues below advertisement
Karissa the Troll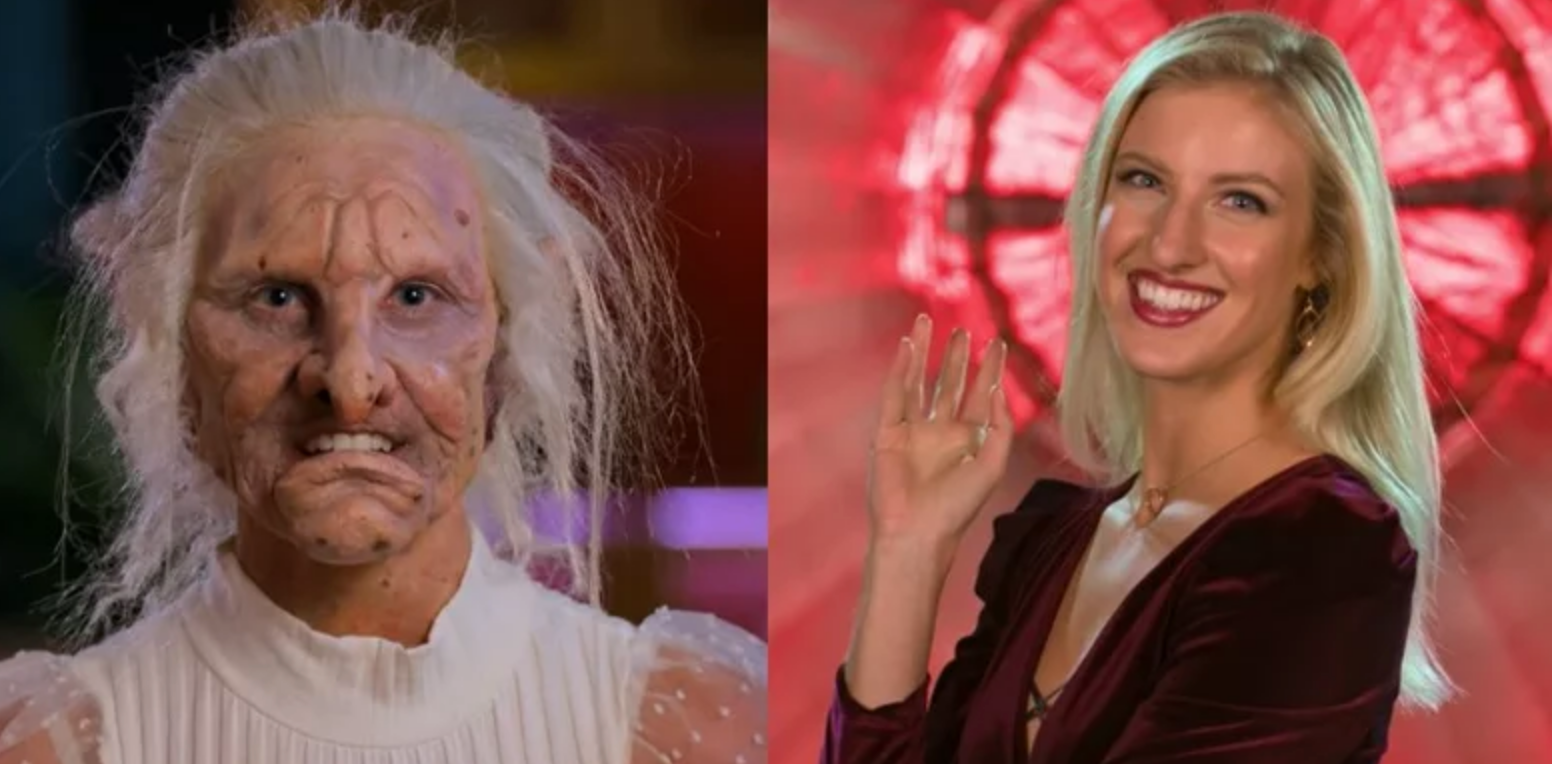 Karissa definitely has one of the scariest female character transformations of the cast members on Sexy Beasts. The Texas life coach feels that you can tell a lot about the person you're dating by the way they look. Well, if that's how she really feels, she may not score a second date on this show.
Article continues below advertisement
Nina the Dolphin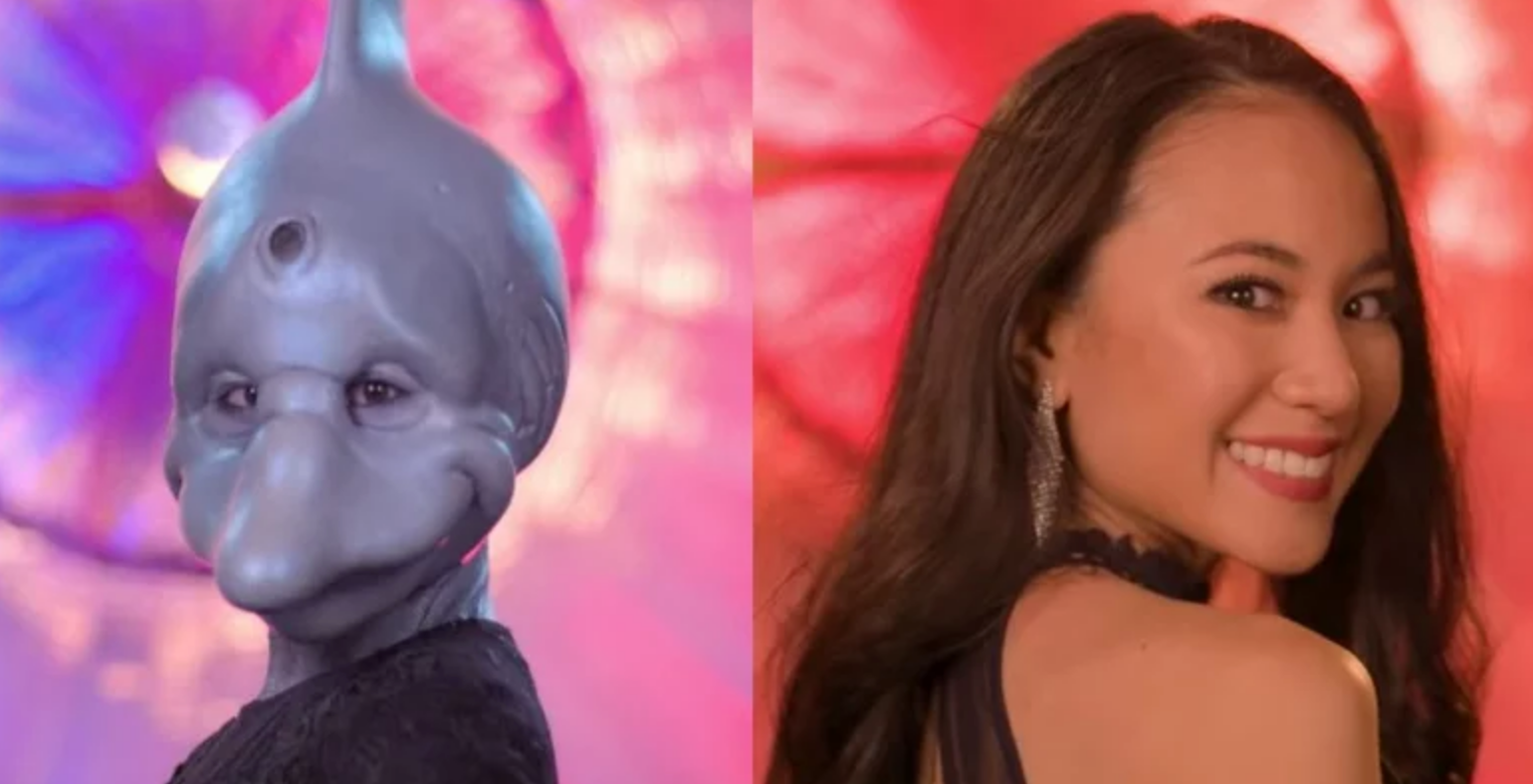 Nina has traveled all the way from San Diego to the U.K. to look for love in Episode 5. She reveals that she's looking for a cowboy, and while none of her suitors will be dressed up as actual cowboys, she might just find someone to ride off into the sunset with.
Article continues below advertisement
Mick the Rhinoceros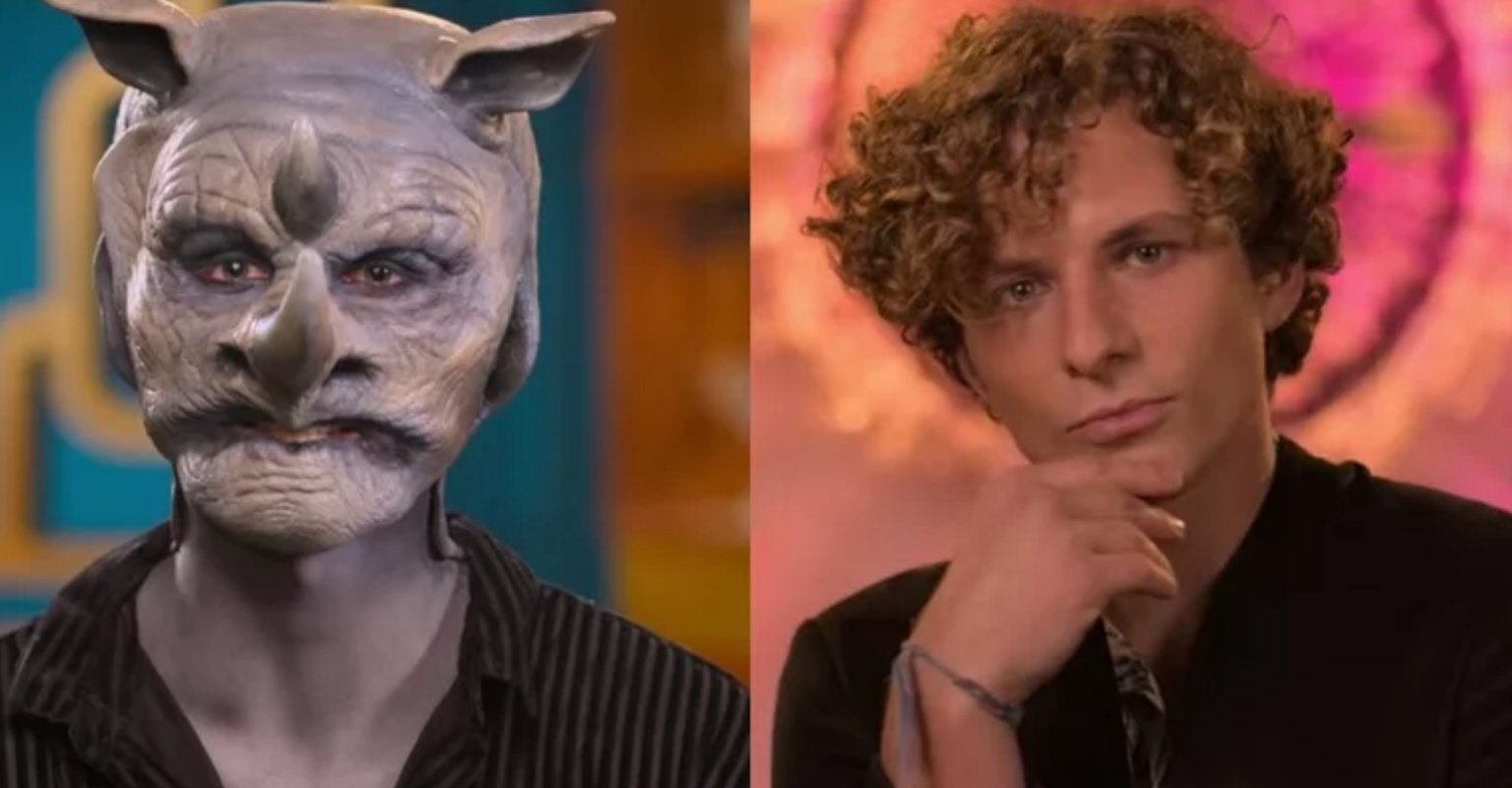 Mick is always looking for love and down for an adventure. Will this holistic health practitioner win over Nina? Mick says in his introduction that he's a spiritual cowboy, so maybe he'll get chosen for that second date.
Article continues below advertisement
Dominic the Mantis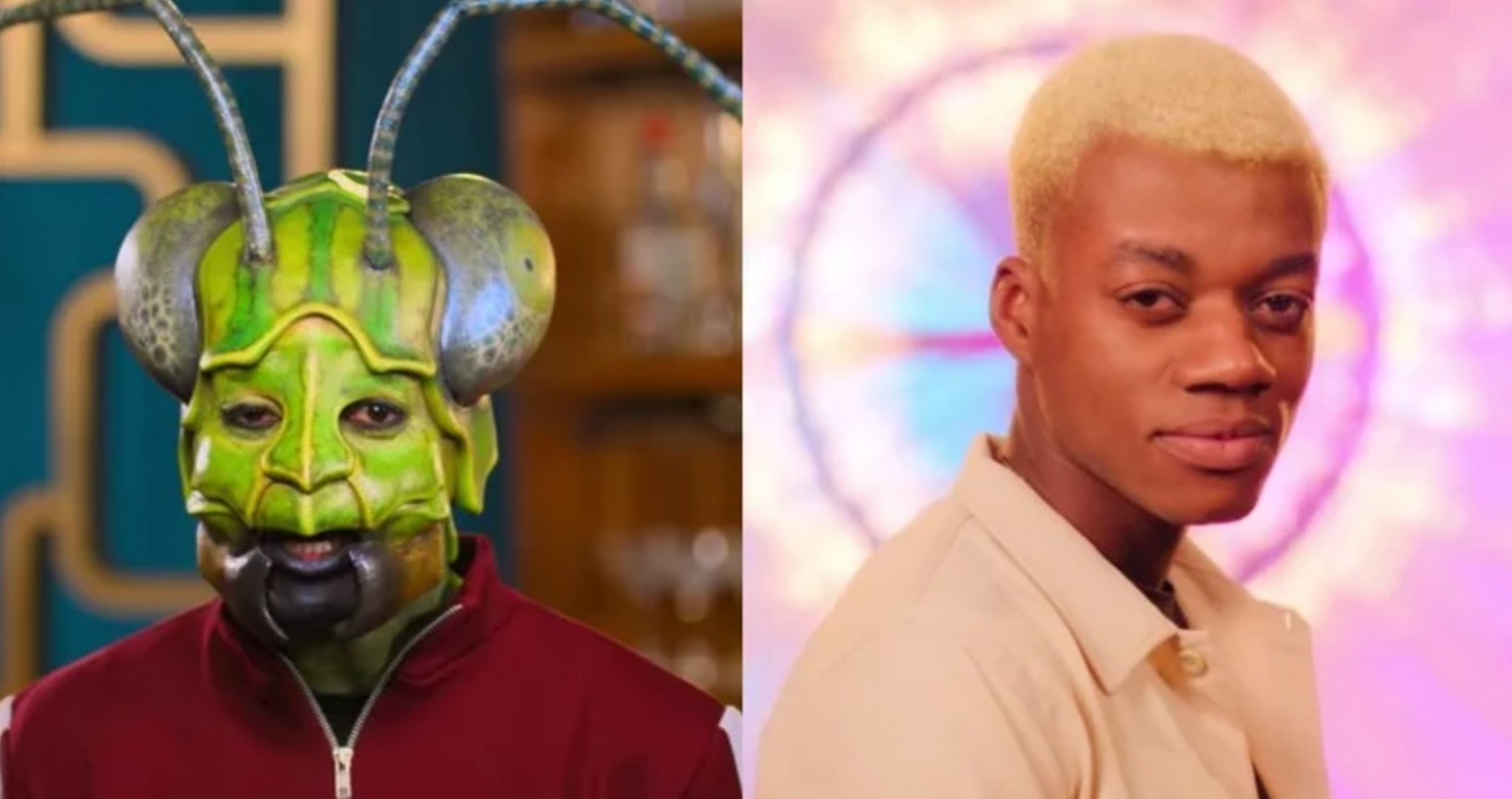 Dominic, a model from London, is another cast member vying for Nina in Episode 5 of Sexy Beasts. He says that this winning personality is what people are most attracted to, so we'll see if it works with Nina.
Article continues below advertisement
Dustin the Scarecrow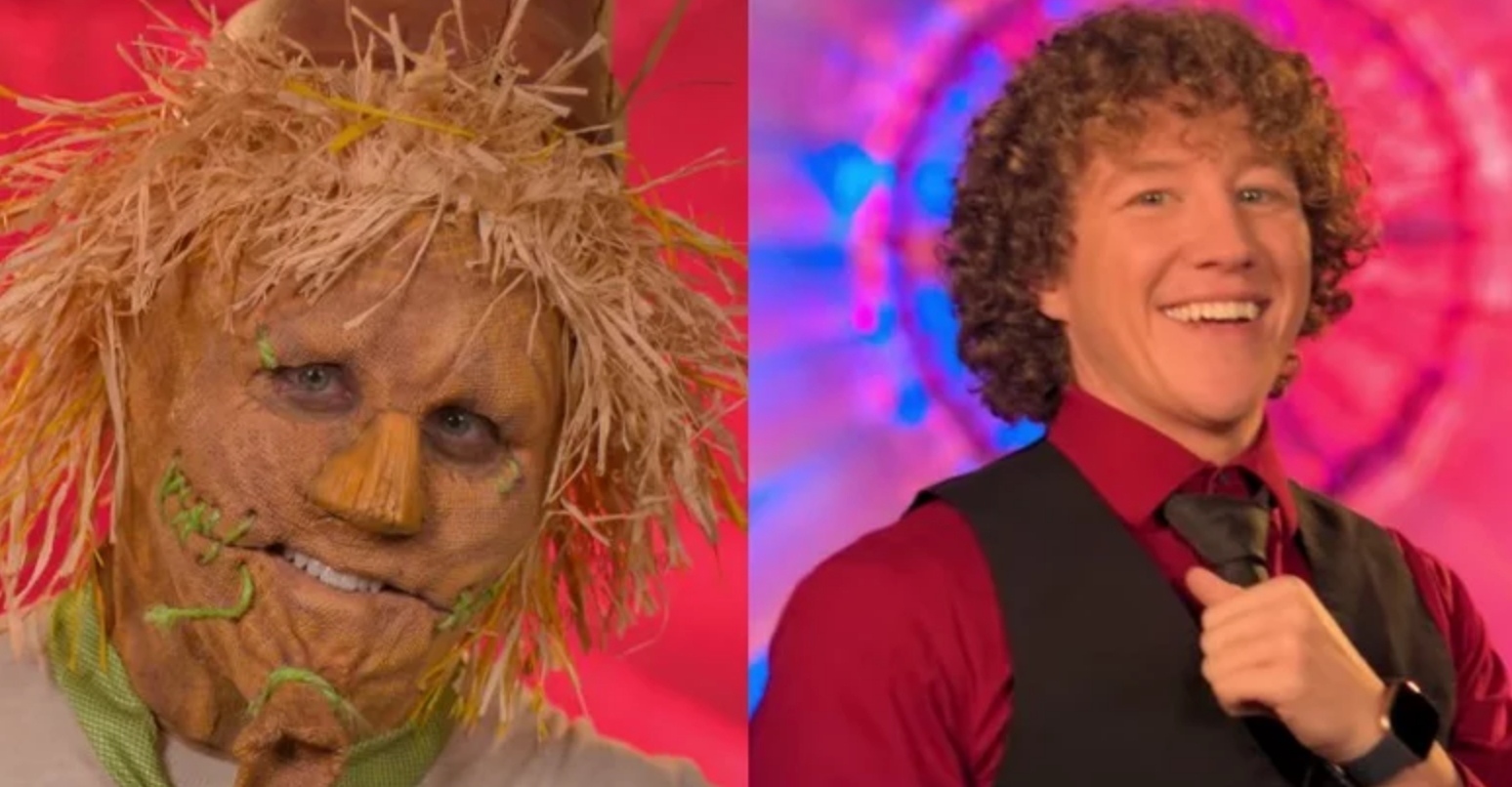 Dustin may just be the cowboy that Nina is seeking. The Texas student rides horses and is always wearing cowboy boots. It will be interesting to see if Dustin can woo Nina and be the cowboy she needs.
Article continues below advertisement
Kelechi the Rooster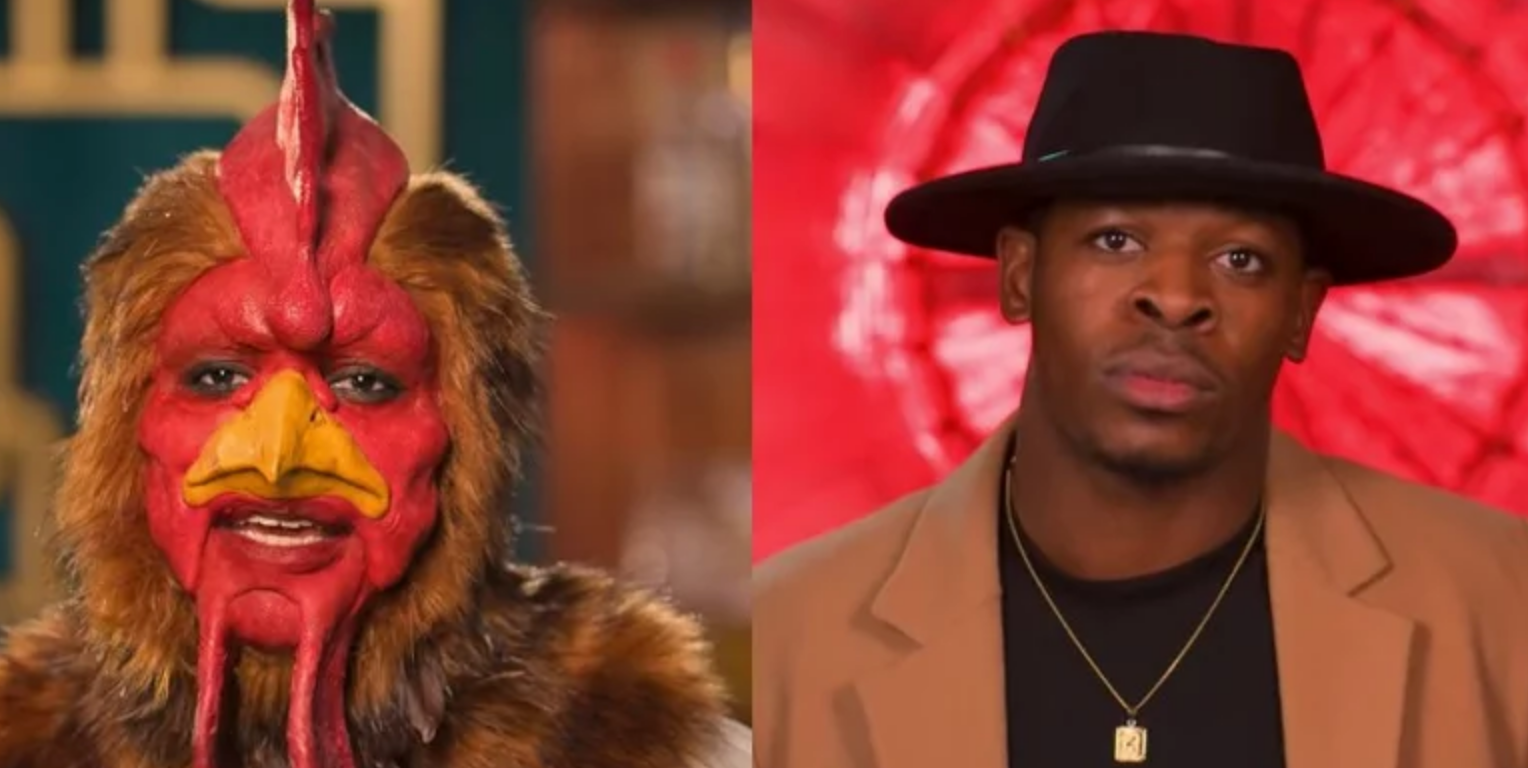 In Season 1 of Sexy Beasts, the final cast member to choose a potential love interest is Kelechi. The pharmacy student from Tennessee has been single for two years and is hoping that he can click with someone while on the show.
Article continues below advertisement
Lilly the Witch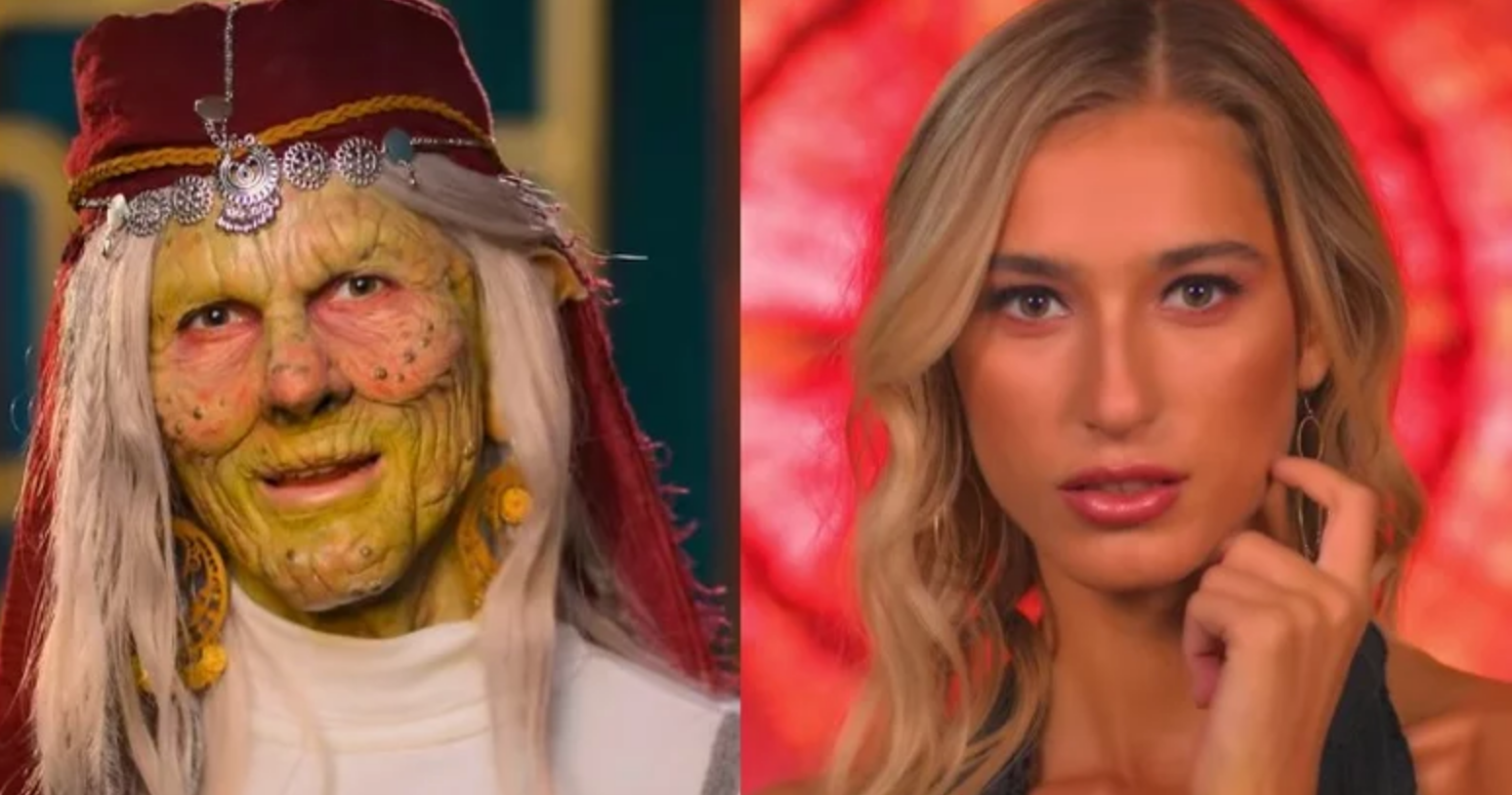 Lilly is an actual model, but who would know that by looking at her on Sexy Beasts? She's hoping to meet someone who's just as into her personality as they are into her great looks.
Article continues below advertisement
Cassie the Frog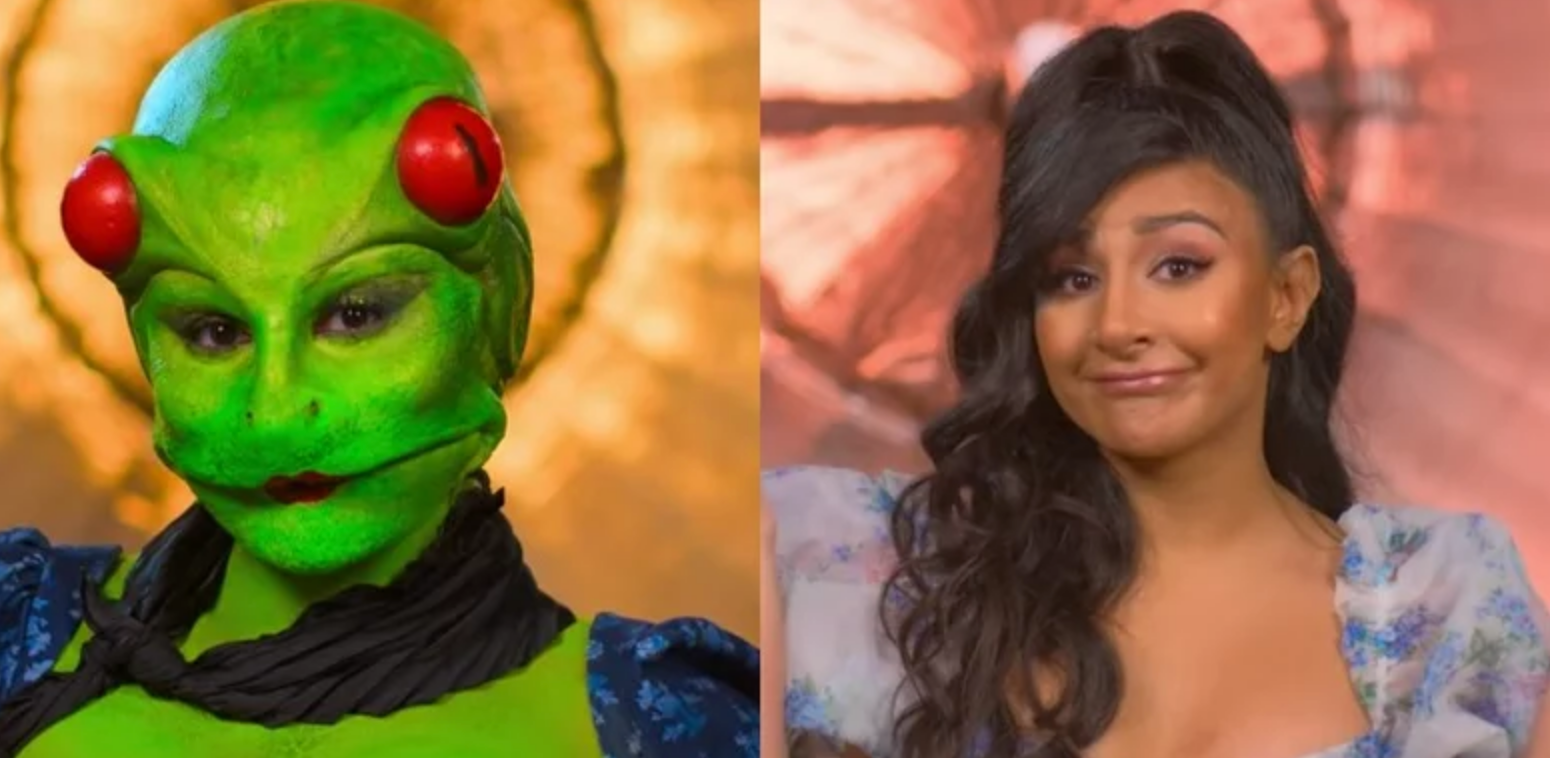 Cassie is the first Candian love interest on Sexy Beasts and reveals that she hasn't been on a date in two years. Hopefully, being a cast member on the show will get her back in the dating game.
Article continues below advertisement
Martha the Reindeer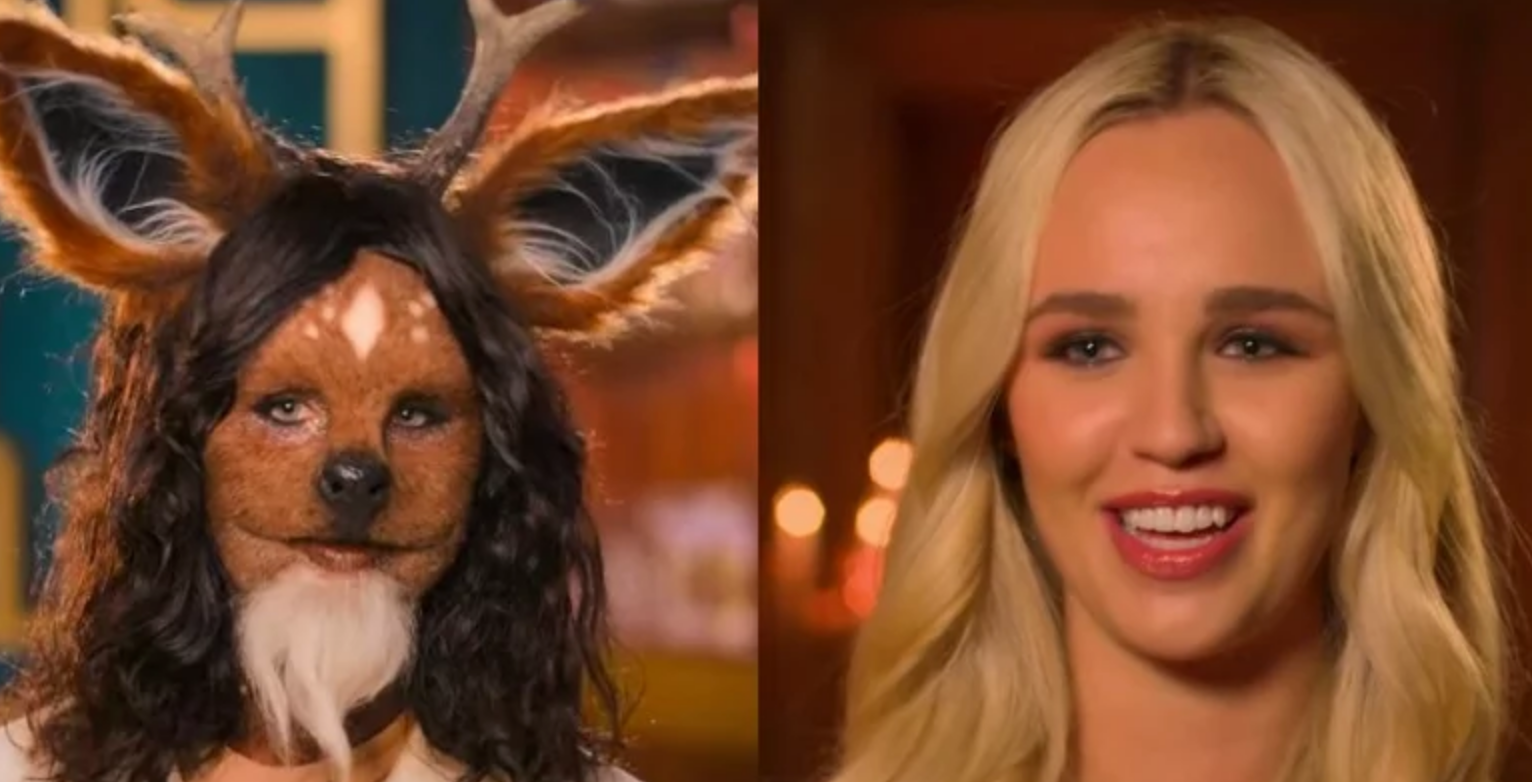 Martha is the final contestant that Kelechi will go on a date with before he chooses someone for a second date. The Brit lives in Southampton and hopes to keep Kelechi on his toes with her goofiness.
Article continues below advertisement
You can watch the entire Season 1 of Sexy Beasts now on Netflix.