Sexy Beasts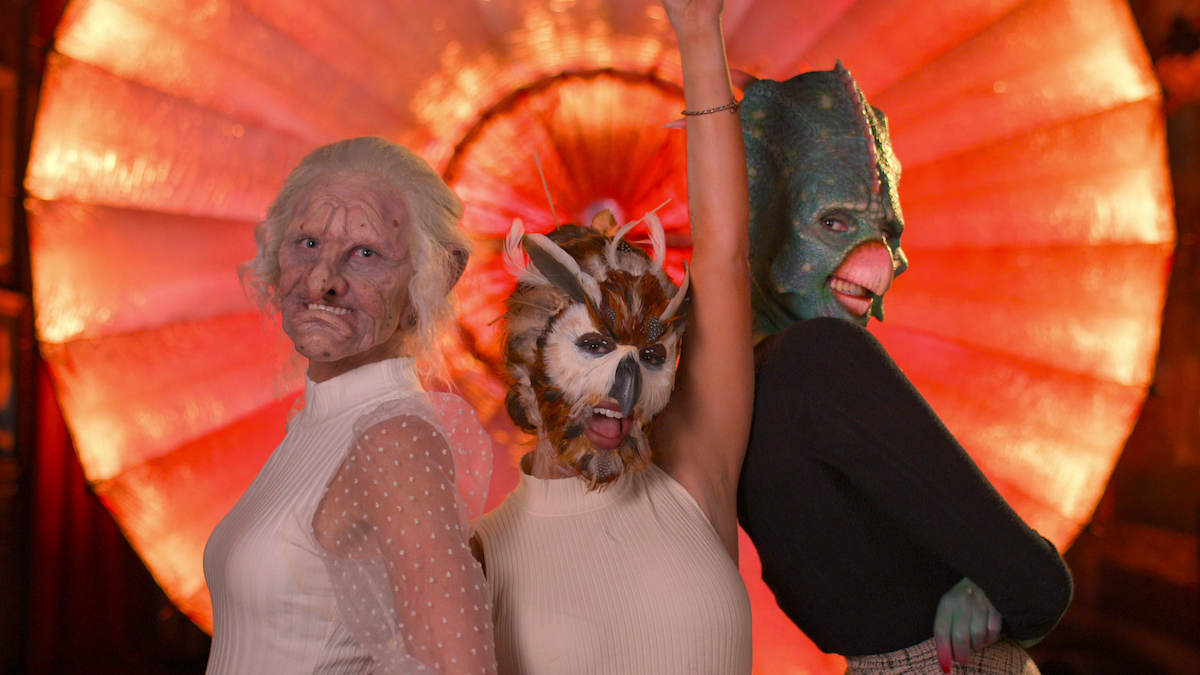 Originally a British television show, Sexy Beasts is a dating competition where contestants are transformed with makeup into mythical creatures and animals.
The premise is simple: one single male or female has to choose between three possible suitors, who have all been transformed into "beasts." Two will be eliminated and their identities revealed, with the remaining suitor chosen as the winner.
Sexy Beasts first aired on BBC Three in 2014, and a new version of the show premiered on Netflix in 2021. The six-part Netflix series is narrated by comedian Rob Delaney and was filmed in the UK.
Network: Netflix
First Episode Date: July 21, 2021
Emma (Demon) — Suitors: Archie (Stone Man), Bennett (Mandrill), and Adam (Mouse)
James (Beaver) — Suitors: Tamiko (Zombie), Amber (Pixie), and Alexis (Leopard)
Kariselle (Panda) — Suitors: Tyler (Alien), Josh (Bull), Ethan (Tin Man)
Ibrahim (Wolf) — Suitors: Karissa (Troll), Bella (Dinosaur), and Gabi (Owl)
Nina (Dolphin) — Suitors: Dustin (Scarecrow), Dominic (Mantis), and Mick (Rhino)
Kelechi (Rooster) — Suitors: Lilly (Witch), Martha (Deer), and Cassie (Frog)
Where to Watch: Netflix
Latest Sexy Beasts News and Updates