Now That the Masks Are Off, Which 'Sexy Beasts' Season 2 Couples Are Still Together?
Which 'Sexy Beasts' Season 2 couples are still together? See what social media reveals about the Netflix reality show's latest batch of masked daters.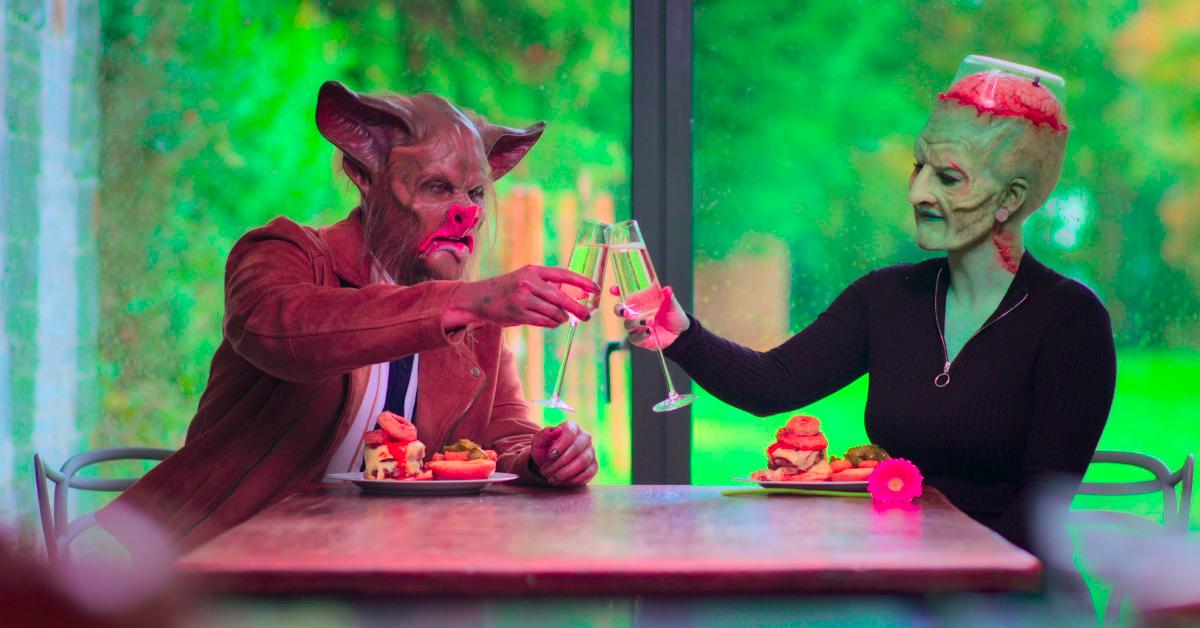 Netflix dropped Sexy Beasts Season 2 on Thursday, Oct. 7, unleashing a new batch of singles disguised in beastly costumes. With the six new episodes currently streaming for your viewing pleasure, we've wrangled up details on the new season—including which Season 2 couples are still together.
Article continues below advertisement
If you're not acquainted with the show,Sexy Beasts is a Netflix dating competition that capitalizes on the popularity of anonymized talent competitions like The Masked Singer and The Masked Dancer. Instead of strutting their stuff on stage, however, the masked participants of Sexy Beasts are going incognito up to find potential mates.
What happens in 'Sexy Beasts'?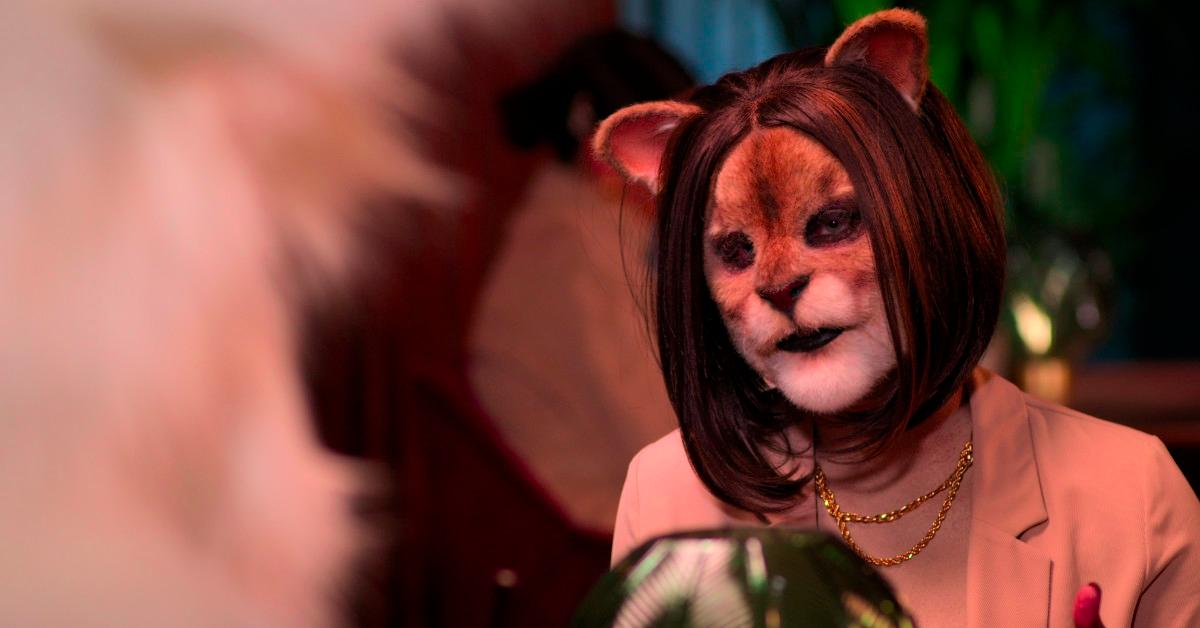 Based on a 2014 BBC Three series of the same name, each episode of Sexy Beasts follows a different single as they meet three dates who have been disguised by Hollywood prosthetic artist Kristyan Mallet.
And the masks only come off once the single person picks a potential match as their "sexy beast," with Catastrophe actor Rob Delaney narrating the action. Sexy Beast's six-episode first season came out on July 21, with the six-episode second season following two and a half months later.
Article continues below advertisement
"Making Sexy Beasts for Netflix has been an incredibly exciting process," creator Simon Welton said when the show was announced, per Variety. "With an international cast featuring some truly brilliant characters, a host of prosthetics which look extraordinary in 4K, and with Rob Delaney narrating, the viewers are in for a real treat. I hope the show puts a smile on peoples' faces as they play along to discover who'll fall in love with who, and what our cast all really look like."
'Sexy Beasts': Which Season 2 couples are still together?
As Esquire reports, Sexy Beasts Season 2's success rate is dismal, judging by social media. Mick the Dragon picked Angella the Meerkat, and though they follow each other on Instagram, he hasn't appeared on her feed. Ibukun the Mummy picked Jada the Sprite but hasn't featured her on his social media accounts. Sullie the Bat went with Jess the Frankenstein, but she hasn't appeared on his Insta.
Article continues below advertisement
Paige the Gorgon, meanwhile, doesn't seem to be in touch on social media with her pick, Cornel the Sasquatch. And Robbie the Rabbit gave the win to Chess the Snake, but there's no evidence that they're still together.
The only ray of hope is Devon the Tiger and her selection, Sam the Ogre, who have been leaving Instagram comments on each other's posts, according to Esquire.
What's it like filming 'Sexy Beasts'?
Gabi the Owl, who won over Ibrahim the Wolf in Season 1, gave a behind-the-scenes account of Sexy Beasts to Cosmopolitan UK — saying, for example, that it took three days to film her episode.
Article continues below advertisement
"I had to be in the makeup chair at 6.30 a.m. each morning, and my transformation took about three hours," she said. "They put me in a bald cap and began on my facial makeup, before attaching all of the feathers. They styled me in an incredible wig, which everyone thought was my real hair, and painted all of my skin — the idea was that the person you were dating knew nothing about what you looked like, so they covered everything. And then we spent two hours taking it all off again each night!"
And even though Gabi was Ibrahim's "sexy beast" they didn't keep the romance going off-screen, with Gabi explaining that she got friend vibes from the unmasked Wolf. "I truly do think we made a connection, because we have this shared experience," she told the magazine. "It was completely unique, and the 'real date' was when the cameras weren't rolling, because we could have a giggle together."