Shaeeda Ran Her Own Yoga Business Before '90 Day Fiancé'
Before Shaeeda moved to the U.S. on 90 Day Fiancé, she had a whole other life that included friends, family, and a thriving yoga business. So when she touched down in Kansas City, all that changed for her. The hope, however, is that she can start a new business with her new husband-to-be Bilal's help.
Article continues below advertisement
So, does Shaeeda have a new yoga business after 90 Day Fiancé? She wanted to include a guarantee of financial help in hers and Bilal's prenuptial agreement. And he did agree to help her and to not take any profits from her potential new business in the event that they divorce.
It's basically a business arrangement, but no one ever said Shaeeda wasn't as business savvy as real estate mogul Bilal.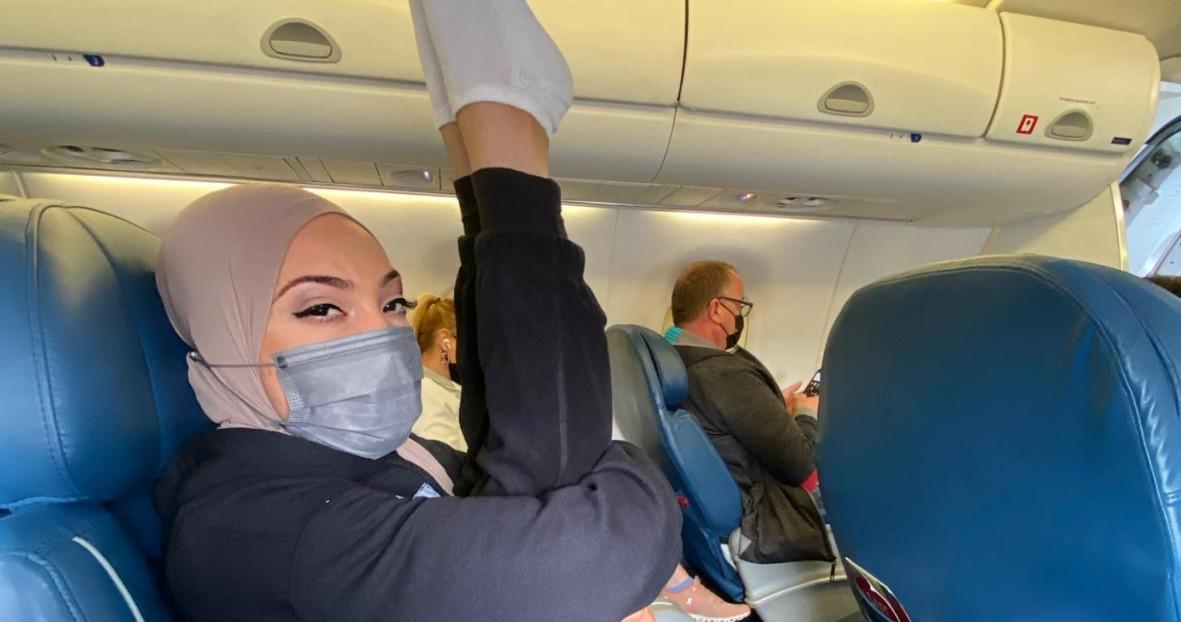 Article continues below advertisement
Shaeeda had her own yoga business before '90 Day Fiancé.'
When Shaeeda lived in Trinidad and Tobago, she ran her own yoga studio. Bilal even framed a newspaper article about her business and hung it in his house in the home studio he created for her. Right now, it doesn't look like Shaeeda has an actual space outside of hers and Bilal's home.
However, according to Instagram, you can book private or virtual sessions with Shaeeda, so her yoga business is still thriving, just in a different way. And in May, she announced on Facebook that she planned to host a three-month-long workshop for other yoga instructors.
Whether Bilal has bankrolled Shaeeda's yoga business or not, it seems to be going well.
Article continues below advertisement
It's not clear how much it costs to hire Shaeeda or attend a virtual class, however. But the average cost for private yoga lessons in Kansas City can be as little as $30 and as much as $70 per session.
Granted, Shaeeda could charge more since she's a reality TV *star* now. But she is quite experienced, so a higher cost may be worth it.
Article continues below advertisement
'90 Day Fiancé' fans noticed Bilal's red flags right away.
From playing practical jokes on Shaeeda that weren't very funny to micromanaging her while she cooks and cleans, Bilal has shown some not so great sides of himself this season. And there are some 90 Day Fiancé fans who see the red flags as signs that Bilal may not be the one for Shaeeda.
Most couples in the franchise face issues when they move in together and get ready for marriage, but to some viewers, instances of Bilal's questionable behavior keep piling up.
Article continues below advertisement
Are Shaeeda and Bilal married now?
Neither Bilal or Shaeeda have revealed outside of the show if they're married or even still together after 90 Day Fiancé. But there are rumors circling the internet that say they are indeed married right now. It would make sense, given Shaeeda's change in attitude on the show after she spoke to Bilal's mom to gain a better understanding of who Bilal is.
After that conversation, Shaeeda seemed more willing to let some of Bilal's attitude issues slide. She also seemed more willing to compromise on some of the things she saw as red flags.
While before Shaeeda was a little more on the fence about the wedding, there's a good chance the rumors are true and she did marry Bilal after all.
Watch 90 Day Fiancé on Sundays at 8 p.m. EST on TLC.