'FBI: International's' Shantel VanSanten Has a Love Story Straight Out of a Movie
Nina Chase actress Shantel VanSanten from 'FBI: International' started dating Victor Webster in 2017. Here's where things stand now.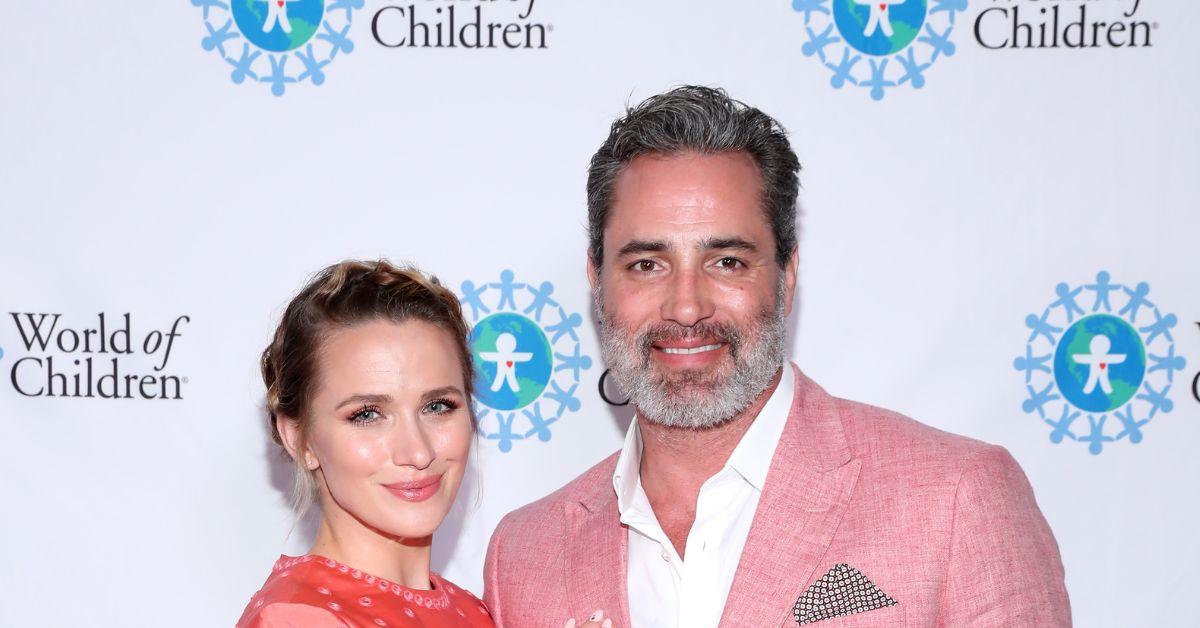 Article continues below advertisement
Shantel clearly had an impact on viewers, seeing as she signed on for FBI: International Season 2 as a full-time cast member. Before joining the cast, Shantel already worked on other films and TV shows, including One Tree Hill, The Flash, and The Boys.
While continuing to take on new projects, she unexpectedly met her true love. Let's take a look at who Shantel is with now...
Article continues below advertisement
Is Shantel VanSanten dating or married?
Shantel started acting in 1999 with her first gig being a voice acting role in the series Steel Angel Kurumi. The former Teen Vogue model continued booking roles well into the 2010s, and in 2016, she signed on to star in the Hallmark film Love Blossoms.
When she accepted the role, she temporarily moved to Belgium to shoot the movie. It was there that she met her on-screen love interest, Victor Webster.
Victor is an actor and photographer with credits on Workin' Moms and Freeform's Everything's Trash.
Article continues below advertisement
Shantel and Victor instantly connected while they shot Love Blossoms, though not romantically. According to the American Murderer actress, they bonded as friends first, despite the movie's passionate backdrop.
Shantel recalled to Brides magazine in 2021: "While it felt like it was set up to create pure love — from filming in a foreign country to the castle we were staying in while shooting to the name of the film, 'Love Blossoms — while working, we were just friends, and in fact, I helped him with his dating life."
Article continues below advertisement
After Love Blossoms wrapped, Shantel and Victor remained friends. One year later, they decided to take their relationship to the next level and began dating.
Then, in February 2021, Victor proposed to Shantel, which she described to People as "the most perfect, wonderful day of my entire life." She also said Victor is her "best friend," and she looked forward to having more adventures with her leading man.
"He's the head, and I'm the heart," Shantel said after explaining how the couple "balance each other out." She went on: "And when it comes to making decisions, we can be fire and fire, but in the end, the way that we both come to the table with different things has allowed me to grow and to see a different perspective in life."
Article continues below advertisement
Shantel VanSanten had three weddings.
Following their engagement, Shantel and Victor began planning their wedding, or, should we say, weddings. Shantel told Brides that the couple initially planned on having two ceremonies — one in the California area they currently reside in and one in Shantel's hometown in Minnesota. But, amid a family tragedy, the actress opted for her and Victor to elope in August 2021.
Article continues below advertisement
"When my grandfather unexpectedly passed away on Father's Day, the heartbreak was unbearable; I had been planning on him walking me down the aisle in Minnesota," Shantel explained. "In the midst of my grief, I looked at Victor and said I wanted to do a spontaneous civil ceremony on my grandparents' wedding date, August 9."
Article continues below advertisement
Shantel stated that having the ceremony on her grandparents' anniversary made her even more secure in her and Victor's mariage.
"The idea of my grandparents reuniting and watching over our ceremony from above gave me some peace. They were married for 63 years and had such a special, deep love. They were an example to me of how love is a choice and takes work. It wasn't perfect, but their love was always pure."
Victor and Shantel's third wedding in November 2021 brought the actress back to her roots, as it took place near her hometown. The "rustic" wedding included the couple's closest family and friends and was "less glamorous and more grounded." Since their weddings, the pair has seemingly adjusted well to married life.
Catch new episodes of FBI: International Tuesdays at 9 p.m. EST.