Apple TV Plus's Neo-Noir Thriller 'Sharper' Is Set in the Big Apple — Was It Filmed There?
Apple TV Plus and A24's neo-noir film 'Sharper' is a New York City–based con artist saga. Was the high-stakes thriller filmed there?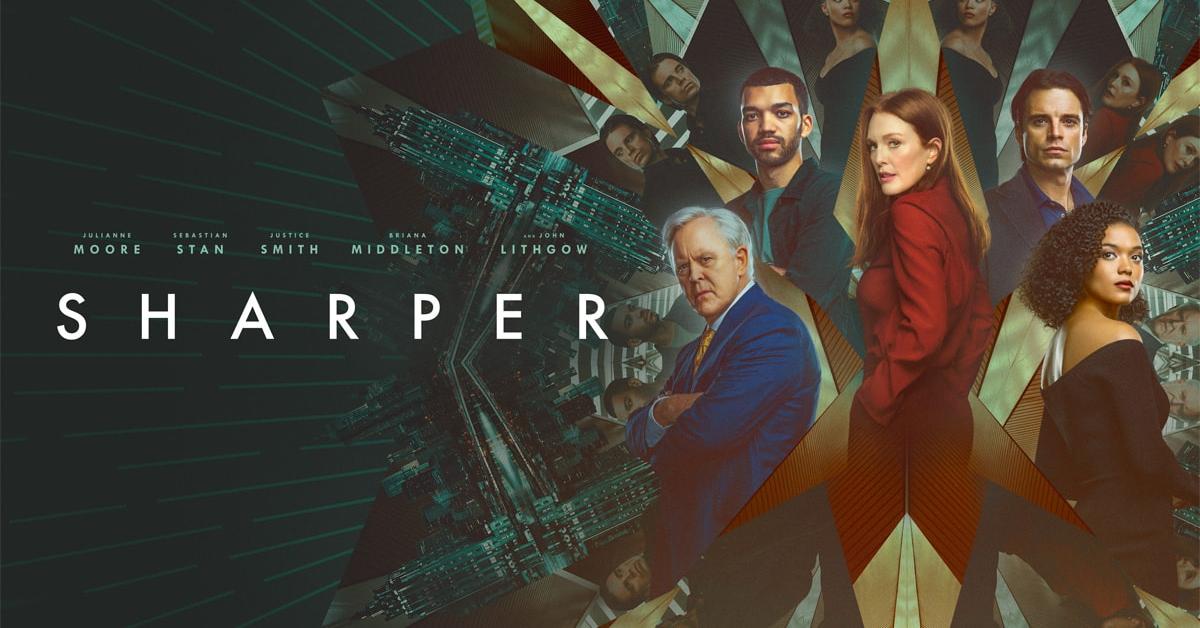 Fittingly set to Ariana Grande's opulent tune "7 Rings," the trailer for 2023 neo-noir flick Sharper encourages viewers to "read between the lies," as it showcases master manipulation and secrets galore. Featuring a stunning ensemble cast — Oscar winner Julianne Moore (Still Alice), Emmy winner John Lithgow (The Old Man), Emmy nominee Sebastian Stan (Pam & Tommy), Briana Middleton (The Tender Bar), and Justice Smith (All the Bright Places) — Sharper is a ritzy con artist tale that'll have jolted audiences questioning who they can trust.
Article continues below advertisement
Heck, with $1 billion at reach, no one is trustworthy.
The Apple TV Plus film is "set amongst New York City's bedrooms, barrooms, and boardrooms," but was it actually shot in the Big Apple? Here's what we know about the moody psychological thriller's filming location.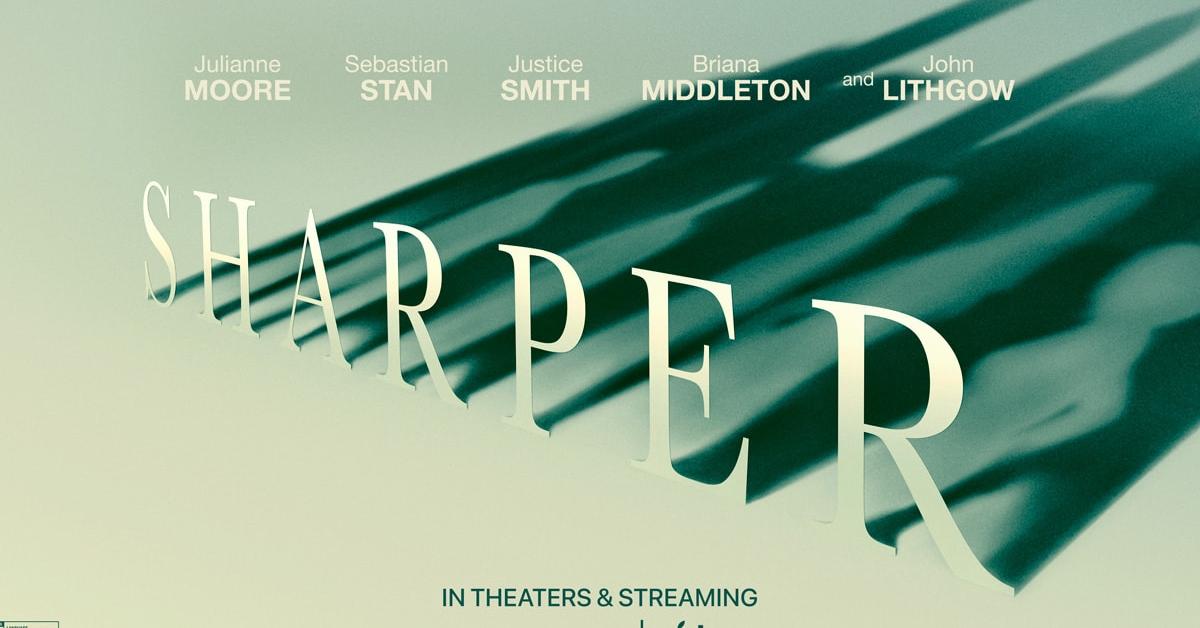 Article continues below advertisement
Apple TV Plus's psychological thriller 'Sharper' filmed on location in NYC.
That's right, pivotal scenes for Benjamin Caron's Sharper — which currently holds a Rotten Tomatoes score of 66 percent — were shot on the East Coast, specifically in Manhattan, N.Y.
Back in September 2021, Just Jared reported that costars Julianne Moore and Sebastian Stan were spotted filming at Washington Square Park — aka the heart of Greenwich Village.
Additionally, per Backstage, the Sharper cast was seen shooting in Lower Manhattan on Thompson Street, between Houston and Prince. As detailed by signs posted around the aforementioned streets, the project was working under the name Woohoo back in September 2021. Filming reportedly wrapped in November of the same year.
Article continues below advertisement
Director Benjamin Caron deemed 'Sharper' "a New York movie to the bones."
Given that director Benjamin Caron feels strongly about his baby being "a New York movie," it's only fitting that it filmed on location.
After commenting on Benjamin's stellar work at "capturing the literal highs and lows of the metropolis," The Film Stage asked the director about his approach to visual language. He relayed that every creative choice was conscious before sharing how he views the city that never sleeps.
Article continues below advertisement
"I'm English, so I bring a slightly outsider's point of view to this story about people who are trying to enter and pass through things. This is a New York movie to the bones. It's a city that operates at the sharp end of the American dream. It's a transactional city that, in a few short decades, has become the heart of market capitalism. There's something about the chasm between the rich and the poor. It's a city that venerates these types of people and I thought these [characters] could only live and exist there," he stated.
Article continues below advertisement
"The opening chapter [of the film] was a very deliberate choice of a kind of mood and a feel of that. It's like if Richard Curtis had come to New York and we were making a slightly indie version of Notting Hill there, you know, we start in a bookshop," Benjamin said, comparing Sharper to the (much lighter) Roger Michell classic.
Though we're not so sure mainstream fans of director and screenwriter Richard Curtis (Love Actually, About Time) will fall in love with Sharper, perhaps his more twisted fans will.
Sharper is currently streaming on Apple TV Plus.