'Love Is Blind' Star Shaina on Those DMs with Shayne, and How She Really Feels About Kyle and Deepti's Connection (EXCLUSIVE)
On the 'Love Is Blind: After the Altar' special, Natalie Lee alleged that she broke up with Shayne Jansen because he was exchanging "flirtatious" DMs with Shaina Hurley.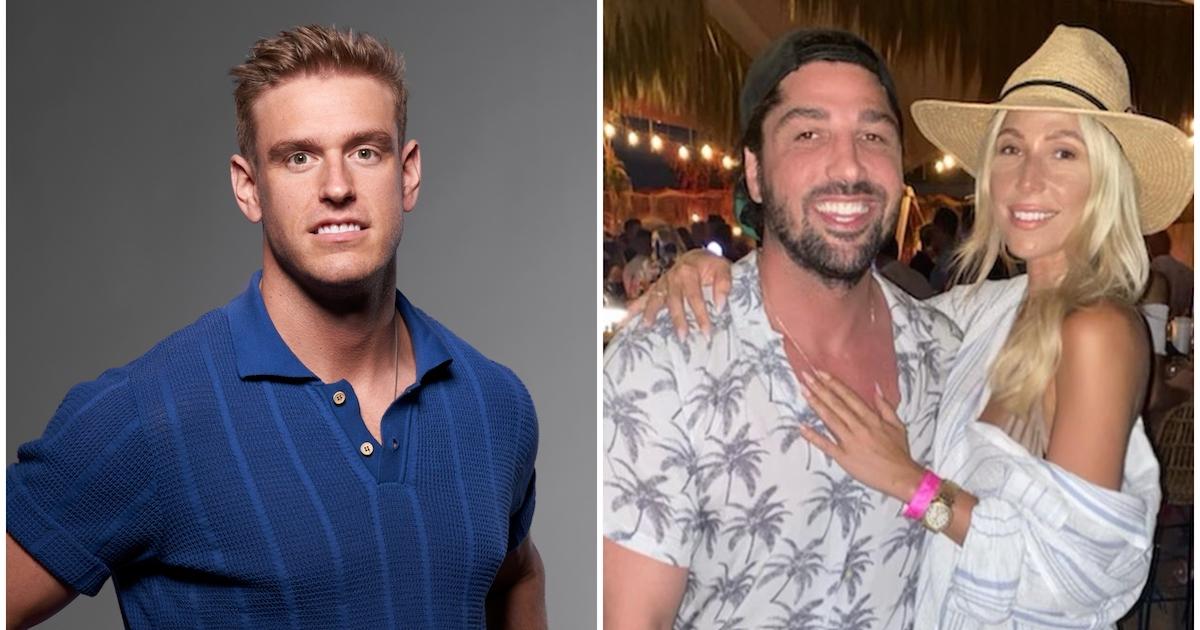 Spoiler Alert: This article contains spoilers for Love Is Blind: After the Altar.
Seven months after Shake Catterjee became a polarizing figure, Deepti Vempati became America's sweetheart, and Shaina Hurley's squint became a meme, the second edition of Love Is Blind: After the Altar has officially dropped on Netflix.
Fans now get to see what the main stars (aka the ones who got engaged in the pods) have been up to in the time since filming wrapped and they rose to fame by appearing on the viral series.
Heading into the special, fans were interested in finding out about what was really going on between Kyle Abrams and Deepti, and to see if there were any signs that Jarrette Jones and Iyanna McNeely or Danielle Ruhl and Nick Thompson were going to file for divorce just a few months later.
Article continues below advertisement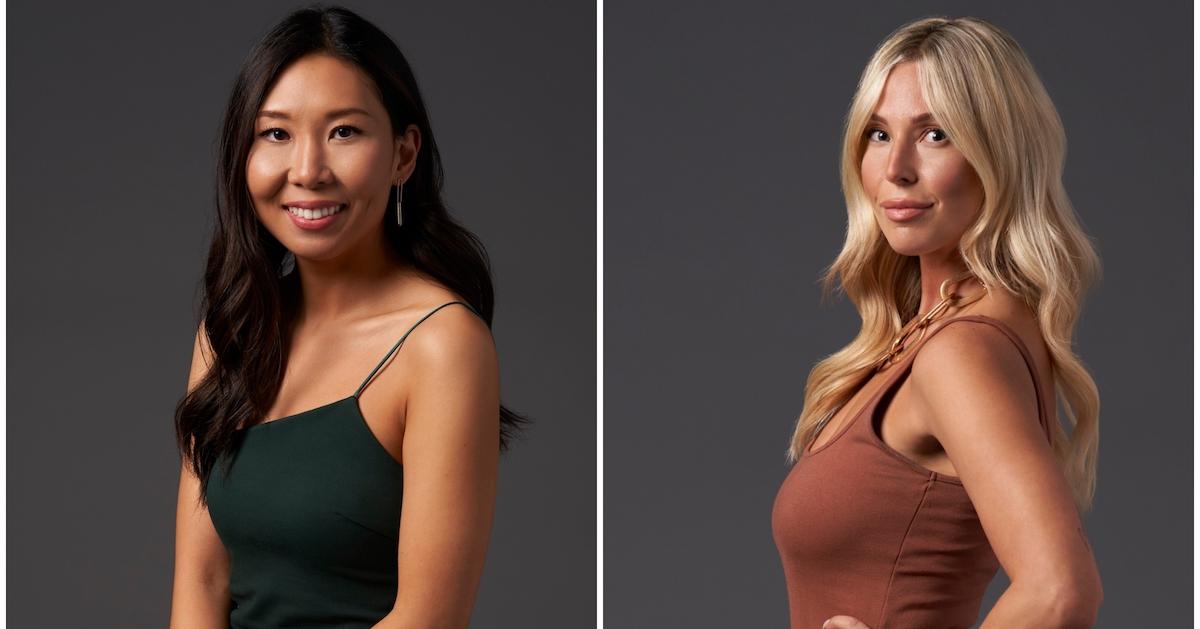 In addition to what has been teased in the headlines, the post-pod special introduced viewers to a few more issues. On the first episode of the special, Natalie Lee alleged that one of the reasons why she ended her relationship with one-time fiancé Shayne Jansen was because he was sending "flirtatious" messages to his other pod connection, Shaina Hurley.
Article continues below advertisement
Natalie claimed that some of the messages were sent while Shaina was in a relationship with her now-husband, Christos Lardakis — who also appears on After the Altar.
Ahead of the special's debut, Distractify caught up with Shaina and Christos to discuss their take on the DM saga, and to find out how they really felt about Shaina's ex-fiancé's connection with Deepti.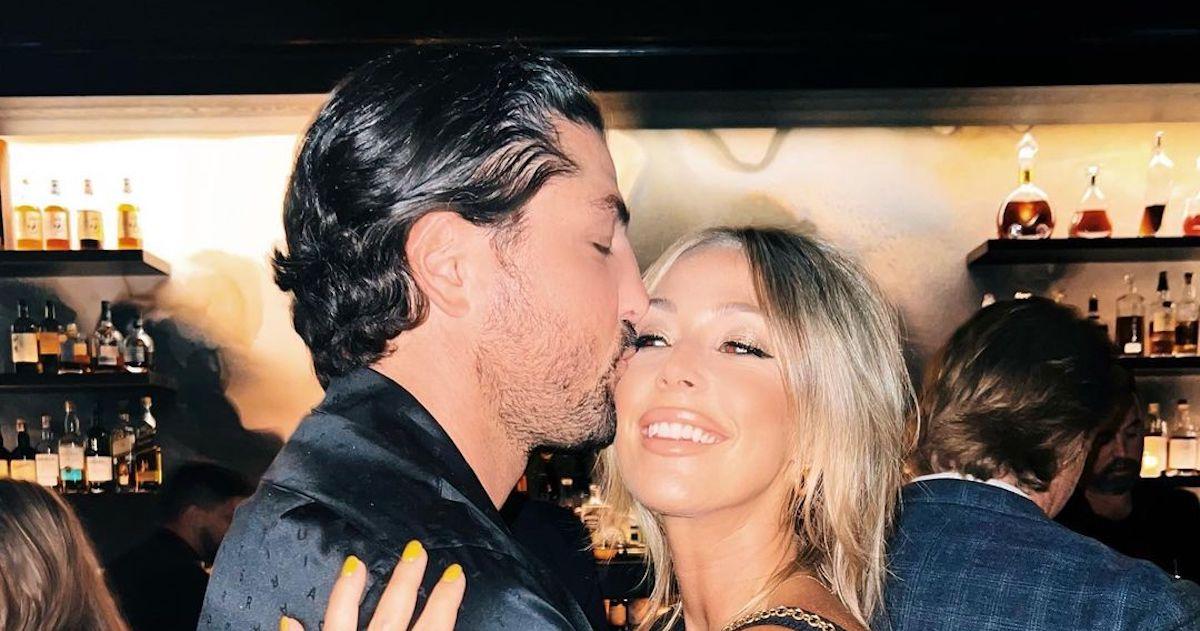 Article continues below advertisement
Christos and Shaina sound off on Natalie's claim that Shaina sent "flirtatious" DMs to Shayne.
Though many of the Season 2 stars have remained friends since filming wrapped, After the Altar brought the current and former couples together for a weekend away in Michigan to reunite, and to celebrate Natalie's 30th birthday. Before the various stars left for the trip, the guys and the ladies got together separately to discuss what they've all been doing in the months since the show came out.
Natalie soon dropped a bombshell that one of the reasons why she felt like she couldn't trust her now-ex-fiancé, Shayne, was because she found DMs on his phone that he had exchanged with Shaina.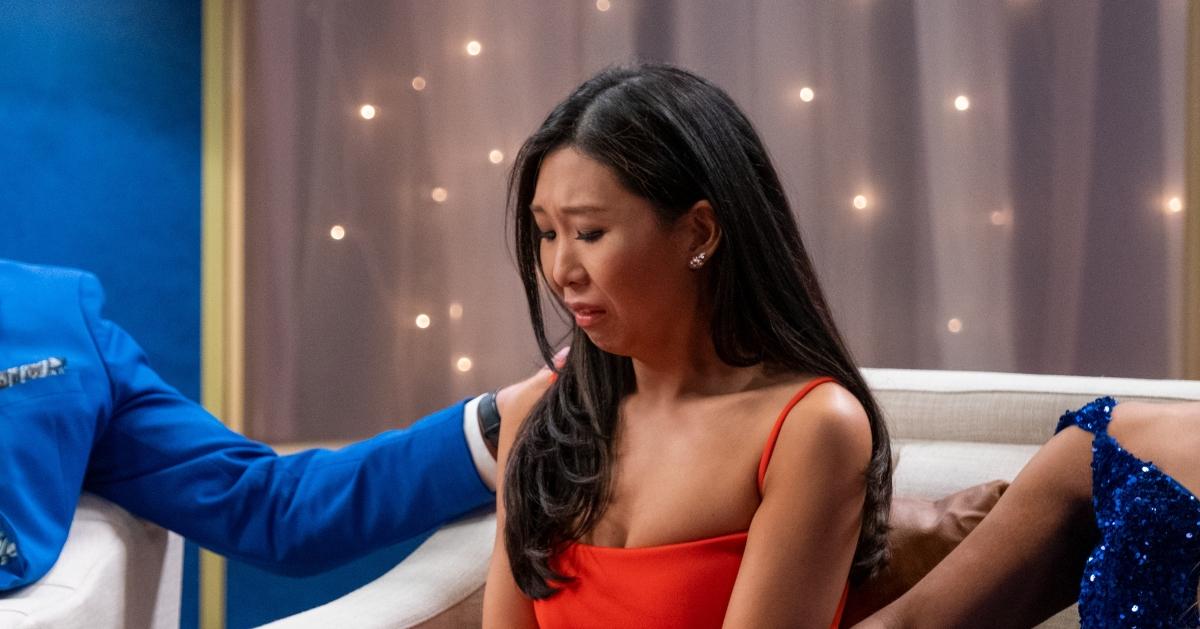 Article continues below advertisement
"There's things that happened between her and Shayne that I wasn't comfortable with," Natalie said on the first episode of the special while she was out with the other ladies (sans Shaina). "Messages on Instagram I saw between her and Shayne, to the point that they unsent it. It was when Shayne and I were dating last year. That's why we're not together anymore. She was in a relationship with her boyfriend."
The consulting manager went on to say that the DMs were "flirtatious."
"If Shaina says that there wasn't flirting, she's lying. They had been sending flirtatious messages to each other for several months," Natalie said in a confessional, before adding that she called Shayne out for the messages. She claimed that he acknowledged they were "flirtatious."
Article continues below advertisement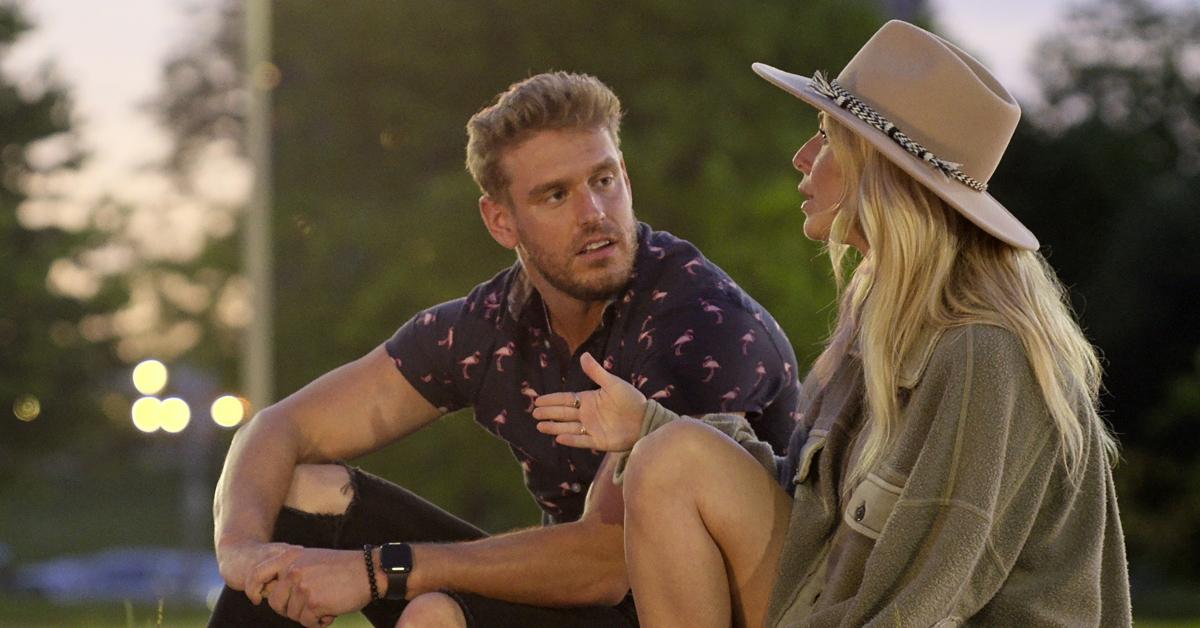 Shaina heard about the rumors for the first time at the '80s party. Instead of celebrating her engagement (Christos popped the question the day before), the group's focus was on the DMs.
"When I heard about it, I was kind of laughing because there's no validity. The timelines are just off, so it just doesn't make sense," Shaina said to Distractify about her initial reaction to Natalie's claims. "Shayne and I are friends. So, yeah, there probably are DMs to each other, and messages. But we're friends, and we check up on each other."
Article continues below advertisement
As viewers learned on the special, Christos has seen the DMs — and he never thought that there was anything inappropriate going on between Shaina and Shayne.
"There is no chemistry," Christos said about his wife's connection to Shayne.
"We're not even each other's types!" Shaina added.
"He's a great guy; such a nice guy," Christos continued. "It's just not something that, if I was an outsider, I would see that working out."
Article continues below advertisement
Though the DMs were a major talking point on the three-part special, none of the stars ever actually shared screenshots of the messages. While Danielle and Deepti had discussed what they heard about the DMs on the show, they acknowledged that they never actually saw the conversations themselves.
Shaina thought that it was a "cheap move" for Natalie to allege that there were inappropriate DMs between Shayne and Shaina.
"I was kind of just grossed out by that. Like, why? I know the truth, she knows the truth, we all know the truth. I was just kind of grossed out with the fact that she would even try to pull that out of thin air," the hairdresser said. "Honestly, it was kind of a cheap move — but I'm not shocked. Maybe she needs healing, I don't know. I just hope that we all can just move on."
Article continues below advertisement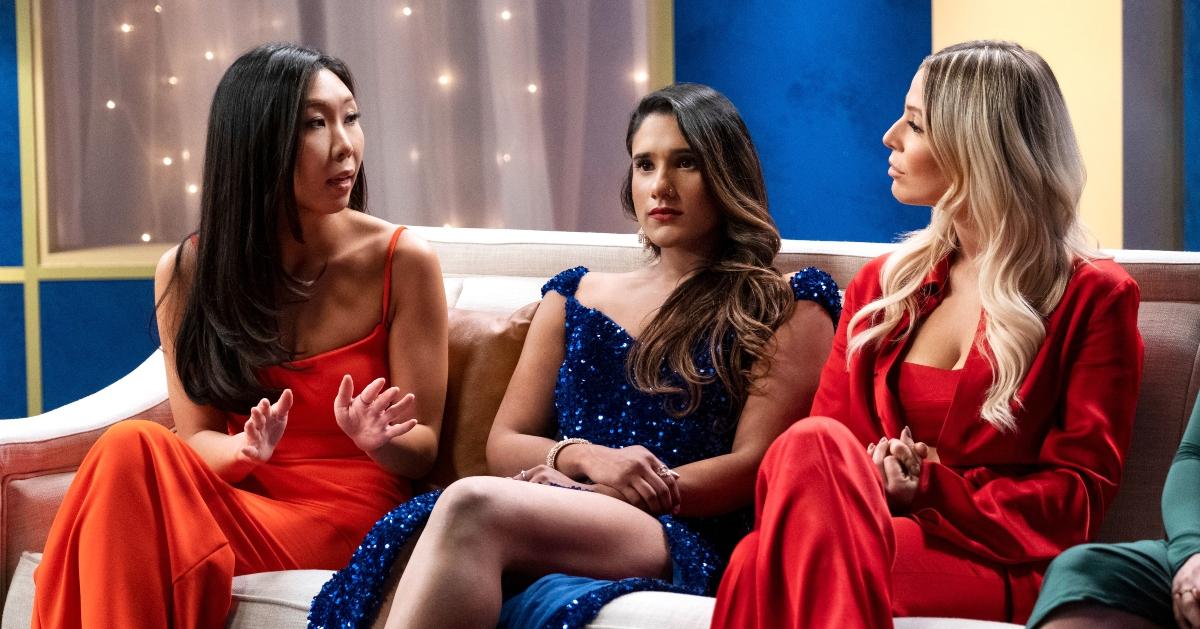 Instead of confronting Natalie about what she was saying regarding the DMs, Shaina chose to walk away from the '80s party early.
"Everybody from the cast has moved on, and I think it's time to move on," Shaina concluded. "There's nothing there — we've [Shayne and I] never even hung out alone."
Article continues below advertisement
Shaina also shared her thoughts on her ex-fiancé's relationship with Deepti.
After Kyle confessed at the reunion that he should have proposed to Deepti, the two have sparked many rumors about their relationship status. When After the Altar begins, Deepti and Kyle are still trying to figure out if they want to date, or if they want to put their friendship first.
In the third and final episode of the special, the best friends decide to take the plunge and date.
Kyle's ex-fiancée, Shaina, said she "wasn't shocked" that he ended up connecting with Deepti.
"It's weird, because when you're in the pods, you're kind of innately dating everybody. And I always think that [Kyle and Deepti] got along, and they always had a chemistry there," Shaina said. "I wasn't shocked at all. Even afterwards, when it was coming out in the press, my mom was like, 'So what do you think about Kyle and Deeps?' I was like, 'Honestly, I can see it.' She's like, 'Me too.'"
Love Is Blind: After the Altar Season 2 is available to stream on Netflix now.