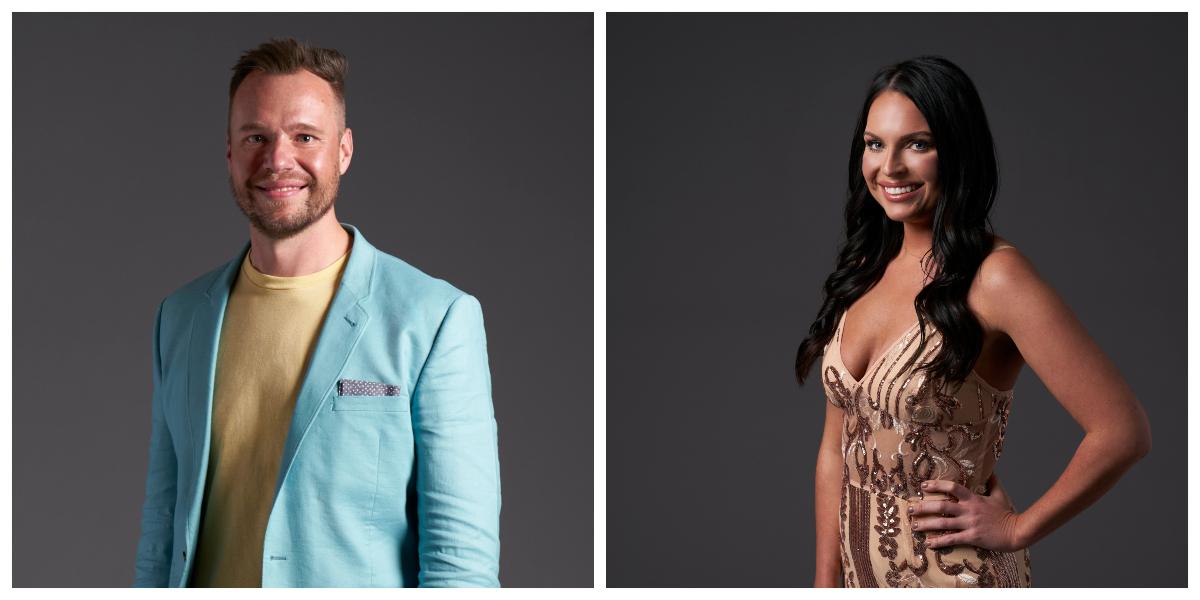 Are Nick and Danielle From 'Love Is Blind' Season 2 Still Together? Their Status Revealed
By Jennifer Tisdale

Mar. 4 2022, Updated 10:23 a.m. ET
Spoiler Alert: This article contains spoilers for Season 2 of Love Is Blind.
When it comes to office jobs, the irrational rule of thumb is "First in, last out." If we apply that concept to Love Is Blind, we might say the first couple to get engaged could be the last couple to split up, if at all. In Season 2, 35-year-old Nick Thompson and 28-year-old Danielle Ruhl were the first couple to get engaged. Is it possible they are still together, or were they first in, first out?
The duo appeared on the Season 2 reunion together to discuss their post-show relationship status.
Article continues below advertisement
Are Nick and Danielle still together? They opened up about married life on the 'Love Is Blind' reunion.
Danielle and Nick were still engaged going into the Season 2 finale — and ultimately, they were one of only two couples who ended up saying, "I do," on the show. But are they still together today?
During the reunion special, which dropped on the streamer on March 4, Nick and Danielle revealed whether or not they are still married.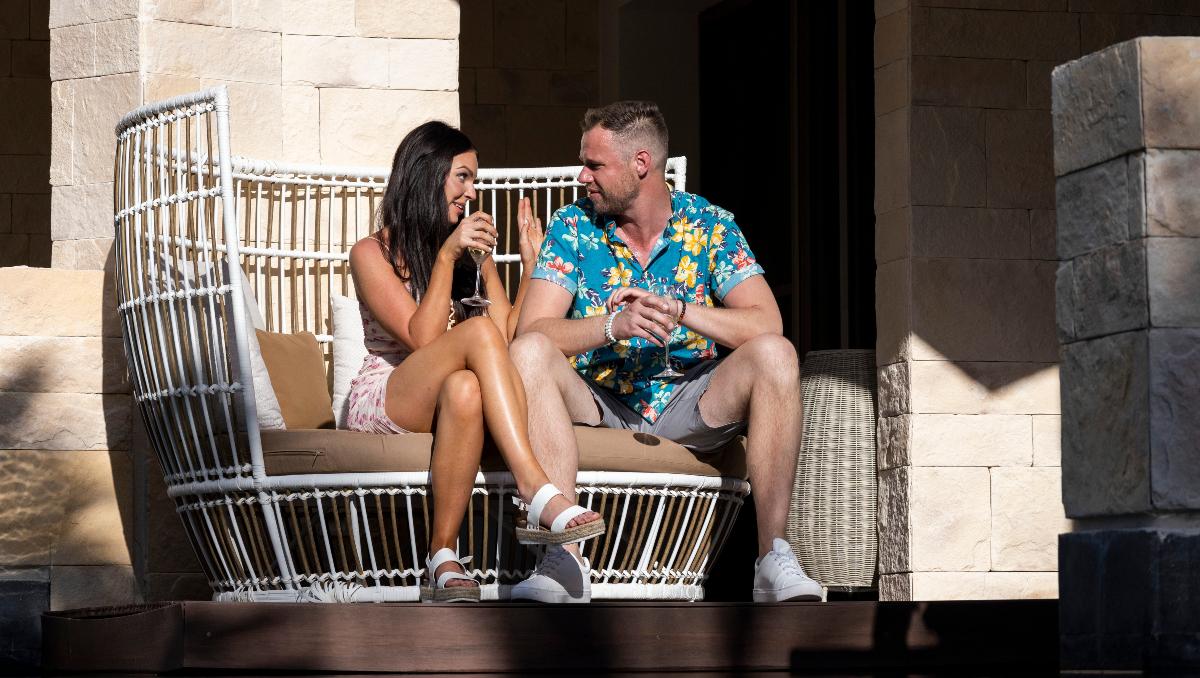 Article continues below advertisement
Nearly a year after they first swapped rings, Danielle and Nick are still happily together — and they wore coordinated outfits on the show to further cement their bond.
Danielle noted that she has not had as many disagreements with Nick since the two left the "pressure cooker" of the show. She also revealed that she moved in with Nick in his apartment, and that they have continued to have dance parties, and to wear Danielle's costumes.
In a touching moment, she shared that she received a family heirloom from Nick.
"So, over Christmas, his uncle surprised me with his great-grandma's wedding ring. It felt like I was proposed to all over again," Danielle said.
Afer Kyle Abrams' decision to use a family ring didn't go so well when he proposed to Shaina Hurley on Season 2, it's nice to see that the curse was broken with Nick and Danielle.
Article continues below advertisement
Nick and Danielle formed an early connection in the pods.
Now that viewers know that the spouses are still together, they may want a refresher on how they became one of the two successful Season 2 pairs.
In the pods, Nick said that in an ideal world, he would end up with someone he could "spend the rest of his life with and have a good time with."
He clearly found that with Danielle — especially given her love for dancing on tables, and for greeting her guests in a hot dog costume.
Article continues below advertisement
Our introduction to Danielle was markedly different from Nick's. She dug a little deeper by sharing a story that really scarred her. While walking home from school one day, when she was about 12, Danielle was flirting with a boy she knew.
Unfortunately, she heard him say, "This girl's fat," and that one interaction has followed her into every relationship. Her constant fear was that a man she'd be interested in would pick apart her physical appearance. Danielle, we just want to give you a hug!
Article continues below advertisement
Danielle and Nick's post-pod life was a bit choppy.
When Nick and Danielle got to Mexico with the other engaged couples, they were four weeks away from their wedding. This was the time when their newfound love was really put to the test.
For Danielle, something she always struggled with was physical intimacy. This went back to the complicated relationship she has with her own body. In a confession interview, she said she never would get close to someone quickly, but she felt "more confident than she ever has" with Nick.
Article continues below advertisement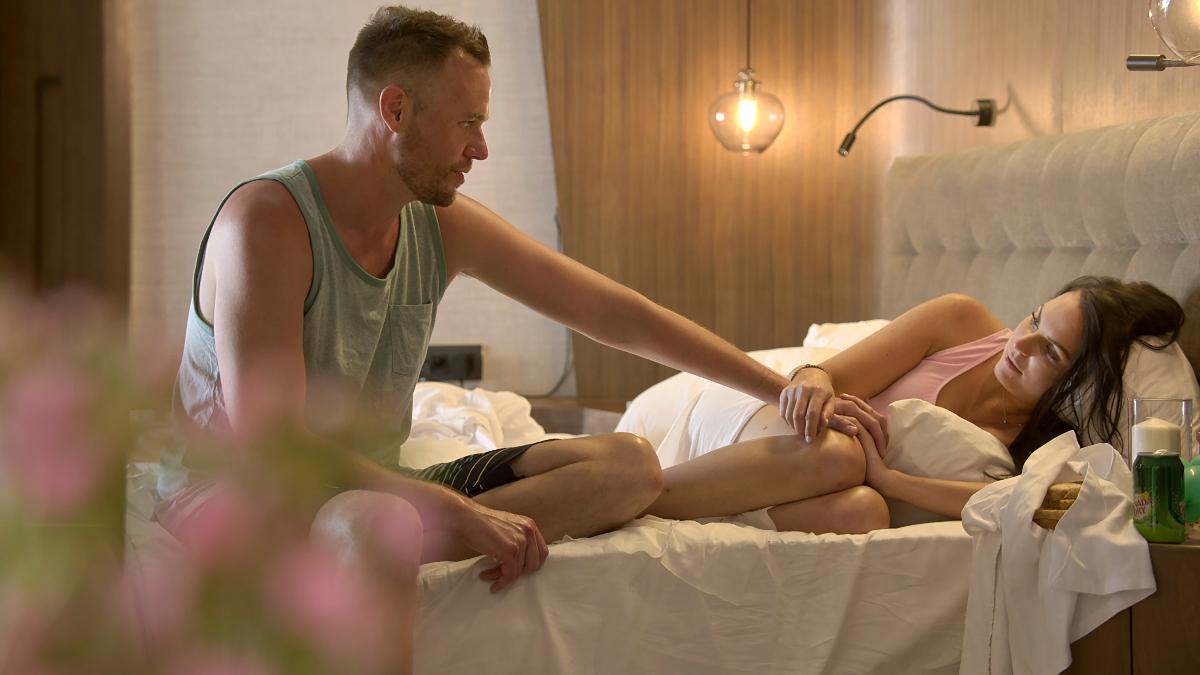 However, things got hairy for the couple when Danielle was struck down by food poisoning on the same night all of the couples got together to hang out. Nick went alone, while Danielle hugged the toilet. Later, when he returned to the room she appeared to feel better but was not happy with him, seemingly a little jealous of an interaction he had with a woman, which she'd watched happen from the balcony.
She later clarified that she had told Nick about a trauma she experienced shortly before the party, and that she was worried that she had overshared while he was gone.
Article continues below advertisement
Nick and Danielle said, "I do" on the Season 2 finale.
Nick and Danielle were the first couple to marry on the Season 2 finale of Love Is Blind. Following the ceremony, both seemed optimistic about their future together.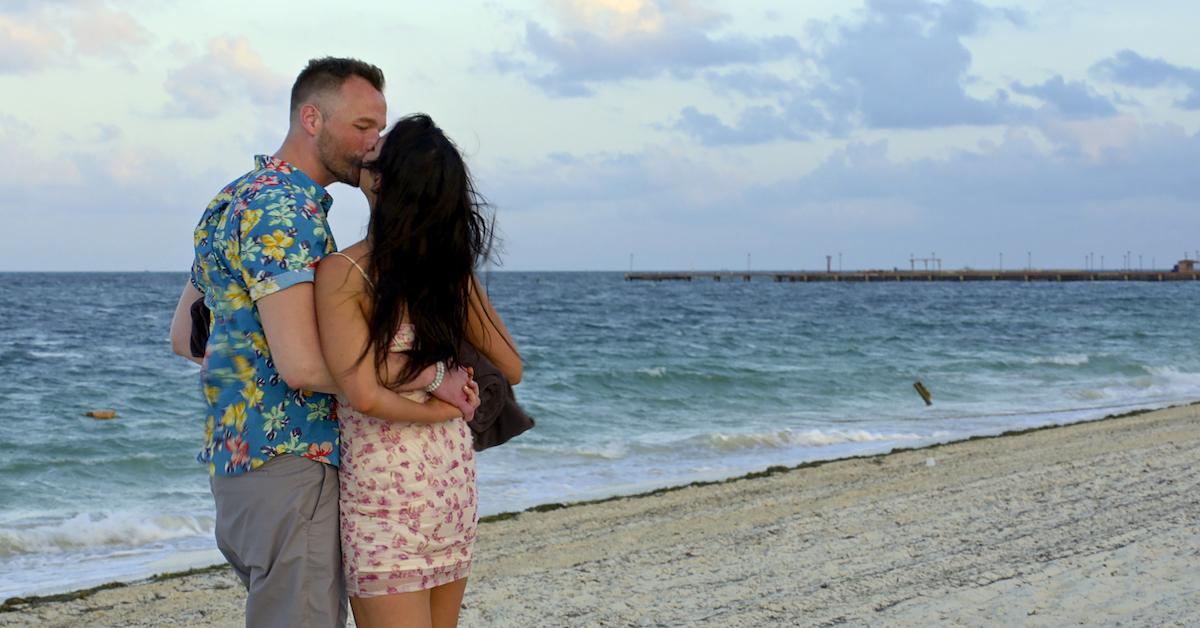 Article continues below advertisement
"Saying yes and committing to getting married today to Danielle was a game-time decision because I wasn't 100 percent sure that she was 100 percent sure," Nick said to the camera. "But it all worked out the way it was supposed to. That means that I'm a married man and we have a whole life of 50-some-odd years together — and I can't wait."
Meanwhile, Danielle shared, "This is everything I could have ever wanted. So, love is blind, obviously."
Season 2 of Love is Blind is currently streaming on Netflix.