Season 3 of 'Shrill' Is Finally Here — but What Happened in Season 2?
Season 2 of 'Shrill' ended with a major cliffhanger and a ton of opportunities for Annie. Here's a recap so we can prepare for Season 3.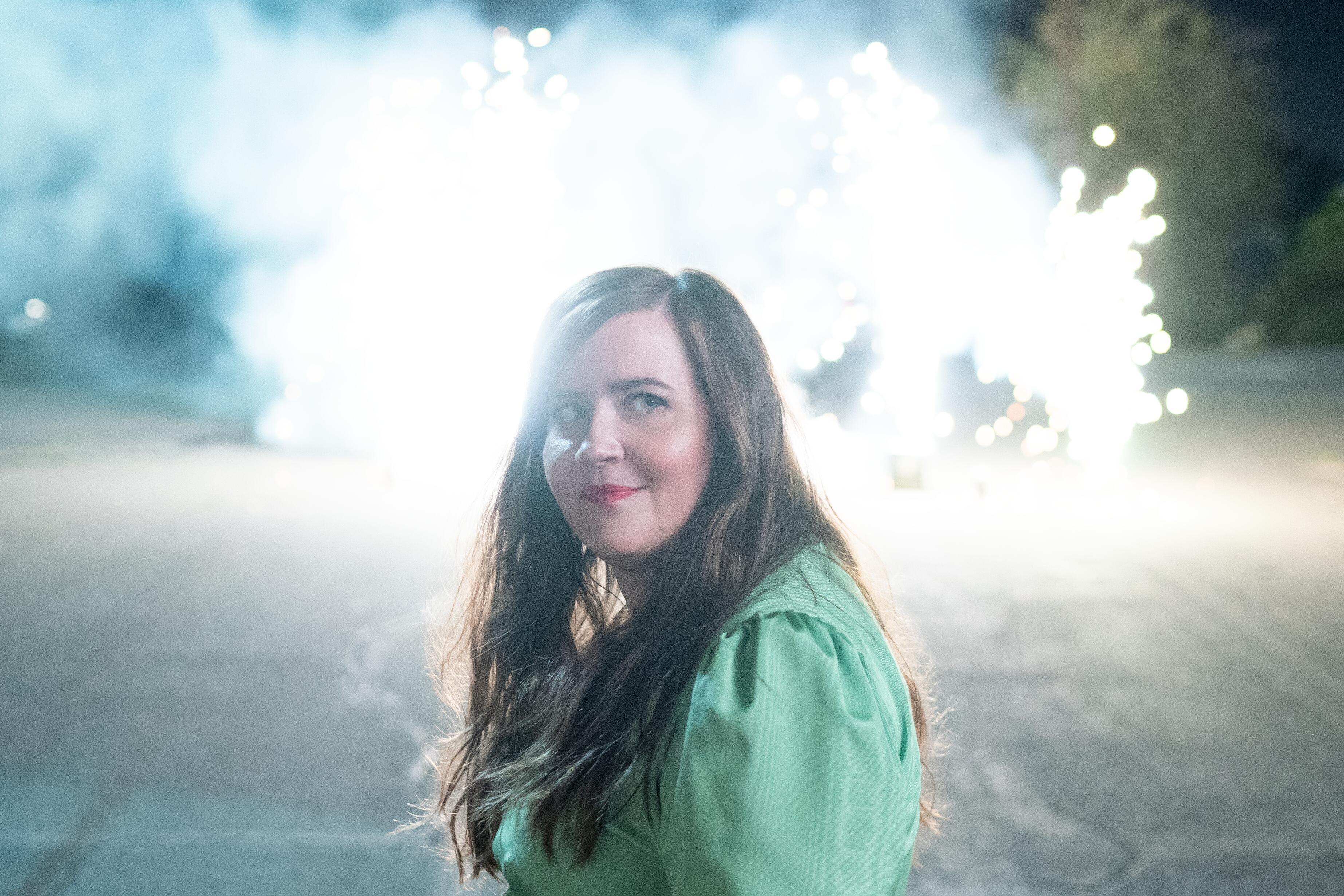 Hulu is finally bringing back one of our favorite shows, Shrill, for a third season on May 7. But it's been almost a year and a half since they dropped the second season, so a lot of us need a recap of Shrill Season 2 to refresh our memories.
Article continues below advertisement
Aidy Bryant's Annie goes through a period of more growth than ever in Season 2. If Season 1 was her reckoning with who she is, Season 2 is her period of growth from that experience.
Season 2 was Annie's journey not living life in spite of or because of her size, but simply just living and growing, which is a major step up from the first season. So here's a full Season 2 recap before we jump into the new phase of Annie's personal development.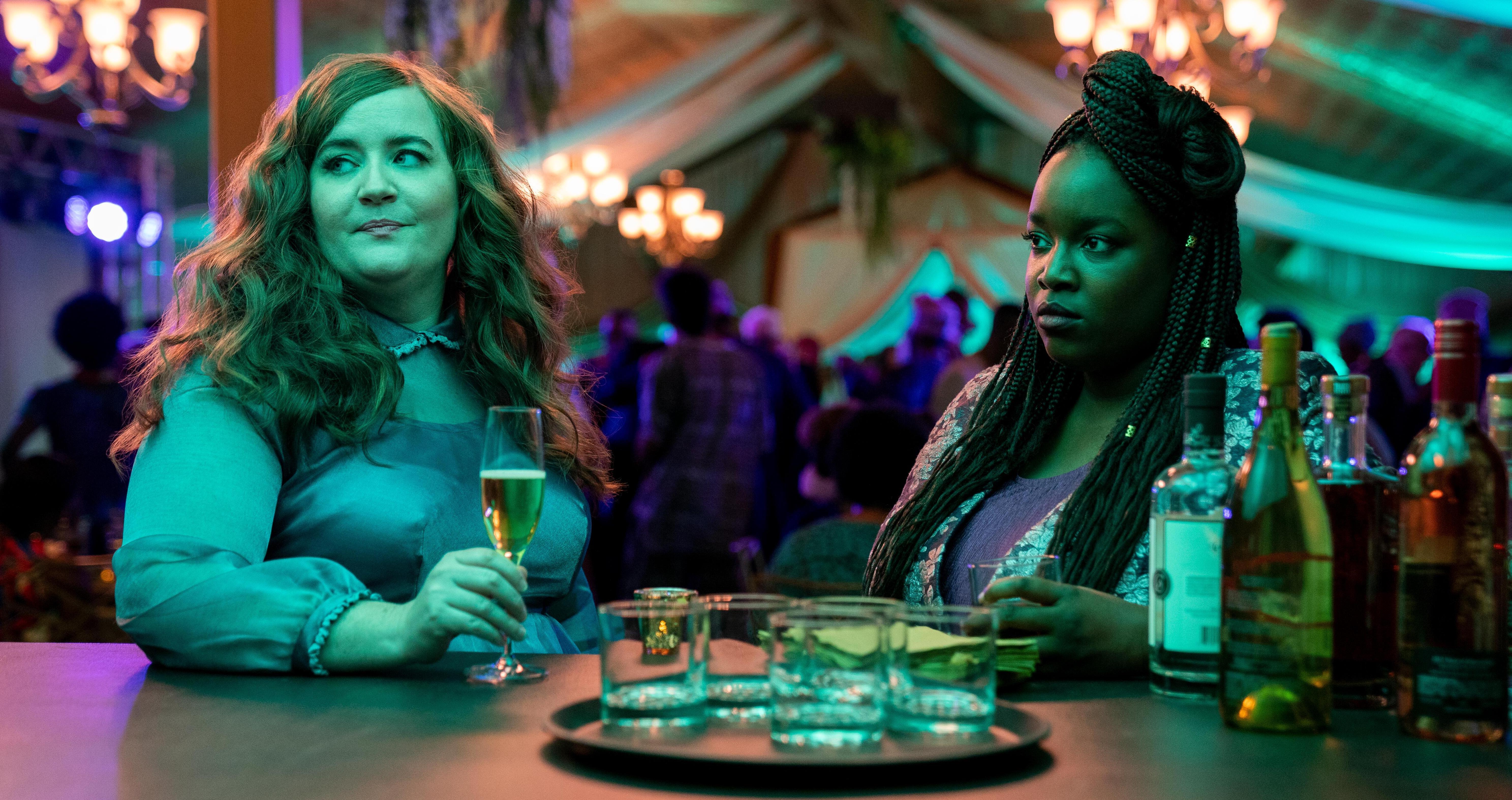 Article continues below advertisement
To recap, Season 2 of 'Shrill' began where Season 1 left off.
At the end of Season 1, Annie had just gone rogue at the Thorn and published an article about being fat against her editor's wishes, quit her job, and confronted her internet hater. Season 2 begins with her showing up at her hook-up-turned-boyfriend, Ryan's (Luka Jones) door, and the two escape into the "wilderness."
But, Annie doesn't realize that she's leaving her friends and family to worry about her whereabouts when she feels this sense of reckless empowerment.
The rest of Season 2 focuses not just on Annie but on her relationships with Ryan, best friend Fran (Lolly Adefope), and narcissistic editor Gabe (John Cameron Mitchell), as well as their own bits of baggage.
Article continues below advertisement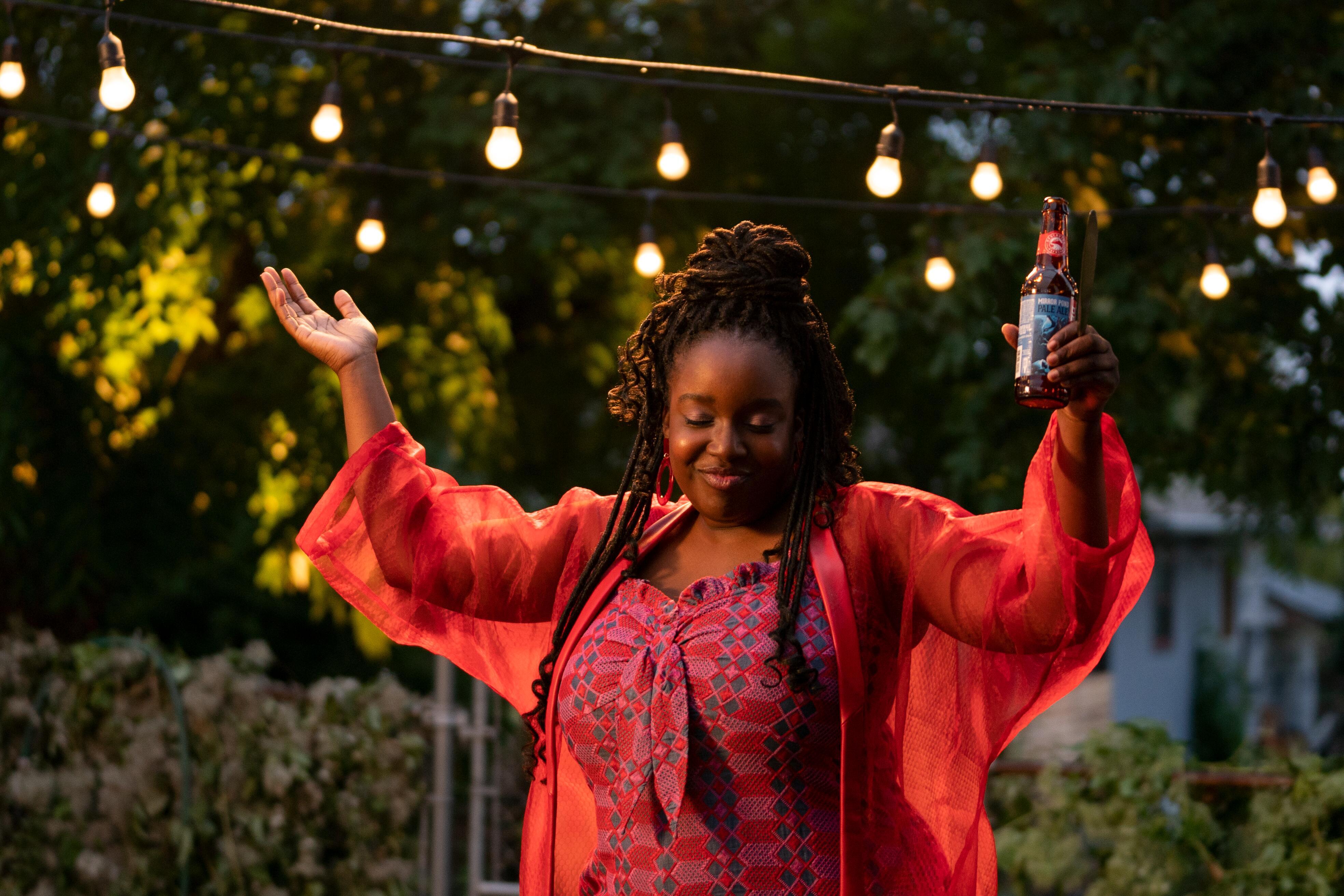 The early half of the season delves into how Annie's journey of self-discovery made her a bad friend to Fran, who's going through her own struggles with love. When Fran thinks she's finally found "the one," she learns that she and Vic (Melanie Field) weren't exclusive. This leads Fran down her own path of reckoning her unhealthy relationship habits.
Article continues below advertisement
Okay, but what happens at the end of 'Shrill' Season 2?
Although Annie quits her job, she eventually finds her way back to The Thorn when freelancing is less empowering than expected and ends up writing for the unimpressive "Freak of the Week" column. But this also leads her to get an invite to Gabe's highly esteemed monthly salon, where she meets the publisher of the Thorn, Sheila (Illeana Douglas), who turns out to be somewhat of a mentor.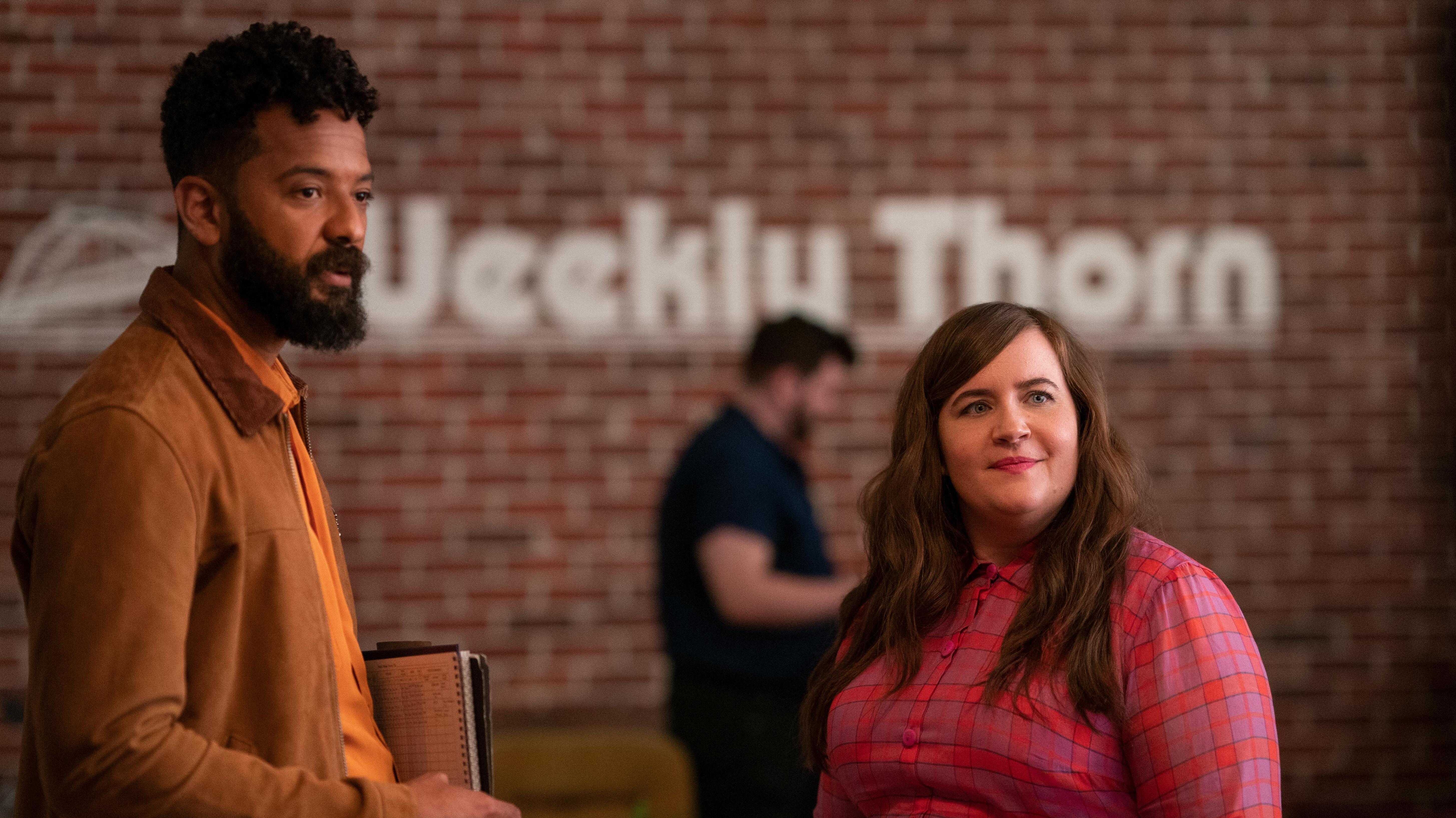 Article continues below advertisement
This is also where Annie realizes that she and Ryan just want different things. Ryan wants to leave to go to Burger League, and Annie wants to be a prestigious writer. After this, things only get worse for the couple. Ryan blurts out that he and Annie had sex at work after she explicitly told him to keep it secret for her career.
Even though he claims to love her, he has little understanding of respect and boundaries. Annie then just asks him for some space so that she can cool off, just for a day, and he's unable to respect that. Annie begins to realize that even though it feels cool that he likes her, she's worth more than just picking whoever likes her.
Article continues below advertisement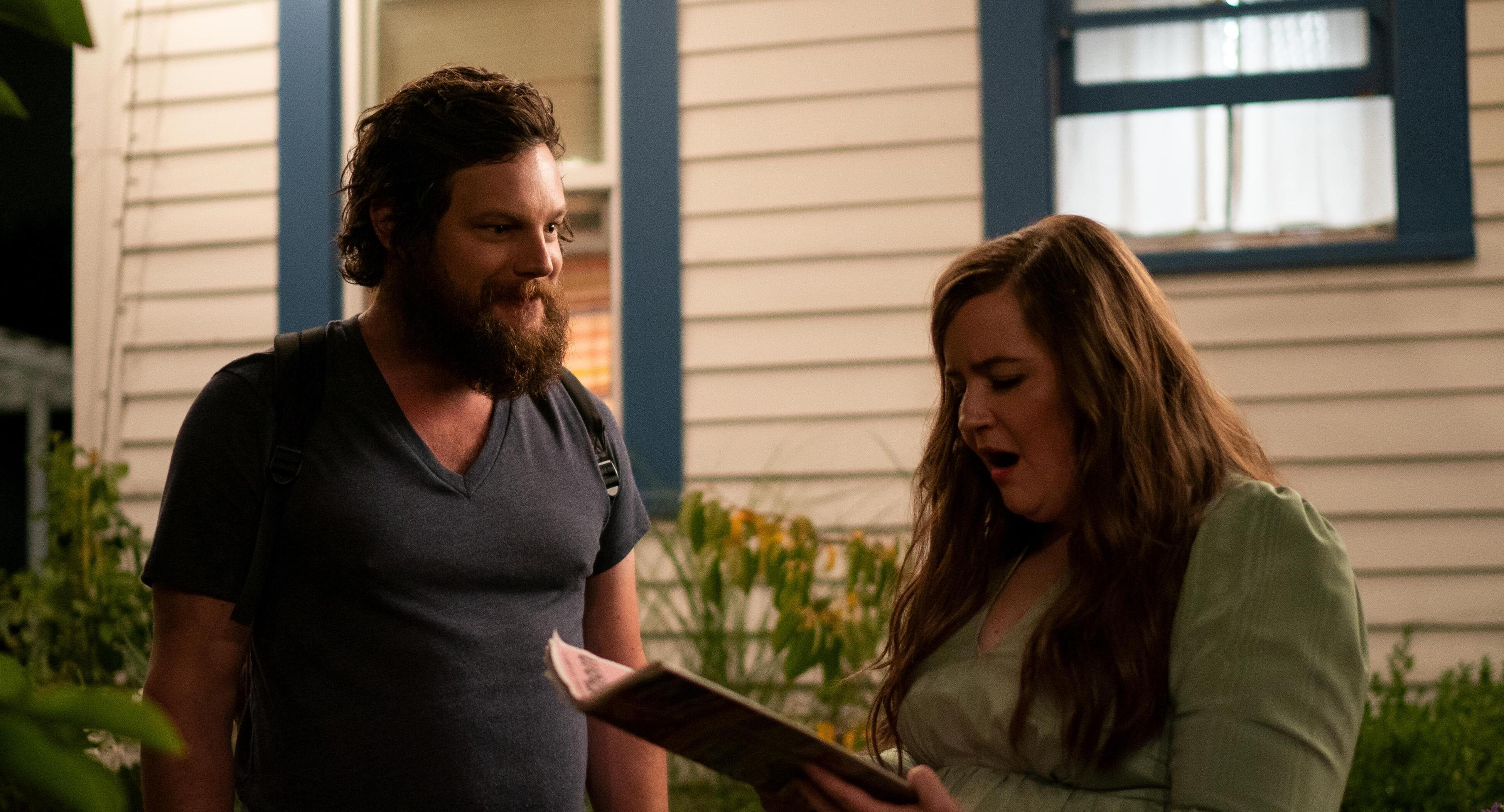 So she dumps him! Bye Ryan! Season 2 of Shrill ends with Annie telling Ryan, "I want an adult. I want a real partner." Ryan asks if she's going to date other guys, to which she responds, "Yeah, that's exactly what I'm gonna do." That's Annie's last line of Season 2 before she looks to the fireworks at Fran's party, in what we can expect to be a new age of adulthood for Annie.
Season 3 of Shrill will be available to stream on Hulu on May 7.