Will There Be a Season 4 of Hulu's 'Solar Opposites'? Planet Earth Can Only Take So Much
Earth has met its match with the aliens from Hulu's series 'Solar Opposites,' and we can't get enough of them. Will there be a Season 4?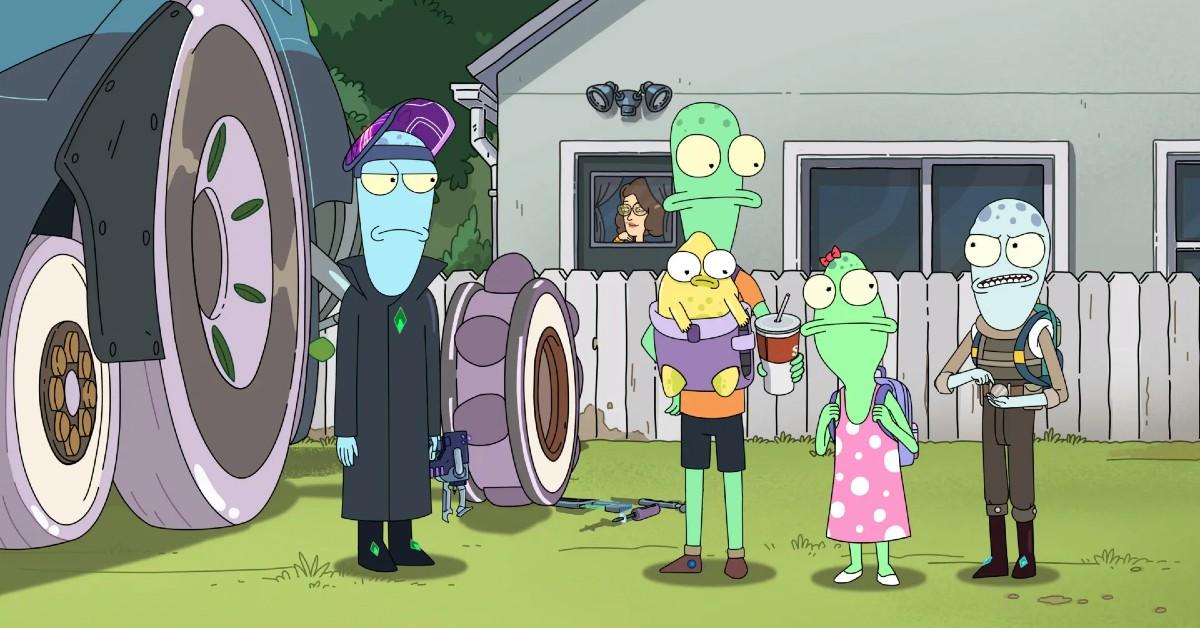 The concept of aliens living amongst humans isn't new; we've seen it in films like 1993's Coneheads and shows like 1986's ALF. For whatever reason, it's a storyline we always love seeing get reinvented, and Hulu's adult animated comedy Solar Opposites does this superbly. From Rick and Morty co-creator Justin Roiland and Mike McMahan, Solar Opposites follows a team of extraterrestrials living in American suburbia subsequent to their home planet exploding.
Article continues below advertisement
Terry (Thomas Middleditch) and Jesse (Mary Mack) adore all the frivolous joys Earth has to offer (like soda and junk food), while Korvo (Justin Roiland) and Yumyulack (Sean Giambrone) are disgusted by humankind and its planet-neglecting tendencies (like pollution).The juxtaposition of course leads to bonkers sci-fi hilarity similar to that of Emmy-winning series Rick and Morty.
With a Rotten Tomatoes score of 97 percent, Solar Opposites released its third season on Wednesday, July 13, 2022, and fans are already wondering if a fourth installment is on the way. So, will those frog-faced aliens experience a Season 4 on planet Earth?
Article continues below advertisement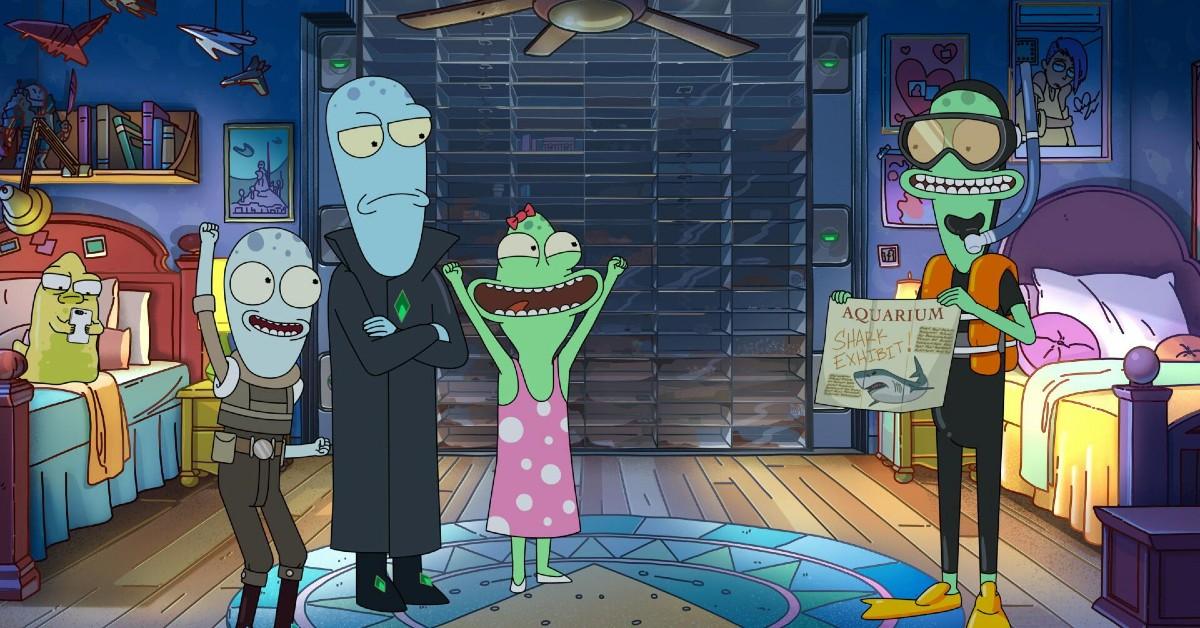 Will there be a Season 4 of 'Solar Opposites'?
Fellow earthlings, get ready for a fourth installment of Solar Opposites, because it was announced in June 2021 — before Season 3 even premiered — that it's been renewed, per Variety. The season will consist of 12 episodes.
Article continues below advertisement
When's the release date for Season 4 of 'Solar Opposites'?
As of right now, there's no official release date for Season 4, but based on the pattern, it's looking like it won't arrive until summer 2023. Also, though Mike McMahan said Season 4's script is almost finalized, he recently relayed to MovieWeb that "it takes us a year to animate."
Showrunners Mike McMahan and Josh Bycel went on to explain how Season 4 will be fresh and take on a different vibe than its three predecessors. What can you expect? Expect something similar to The Office. Wait, what?
Article continues below advertisement
"When we start Season 4, it has become an office show, and it really is a more straight-laced office show. But don't worry, because Terry and Korvo cannot commit to getting that right," Mike said.
To clarify, Season 3 ends with a time jump, showing Yumyulack and Jesse attending school void of their cherished sci-fi gadgets, and Terry and Korvo take on monotonous office jobs.
"It's things you don't expect and things you don't get in a linear, network animated show [that] are our bread and butter," Mike continued.
"One of the great things about our show is that we love to do things that nobody asked for," Josh Brycel hilariously stated. So, make sure you expect the unexpected with Season 4.
Seasons 1 through 3 of Solar Opposites are currently streaming on Hulu.