People Are Naming Their Kids "Barbie" Now in Latest Movie/TV Life-Imitating-Art Craze
There's been a huge spike in search interest from folks who are considering naming their kid Barbie, but this isn't the first time this has happened.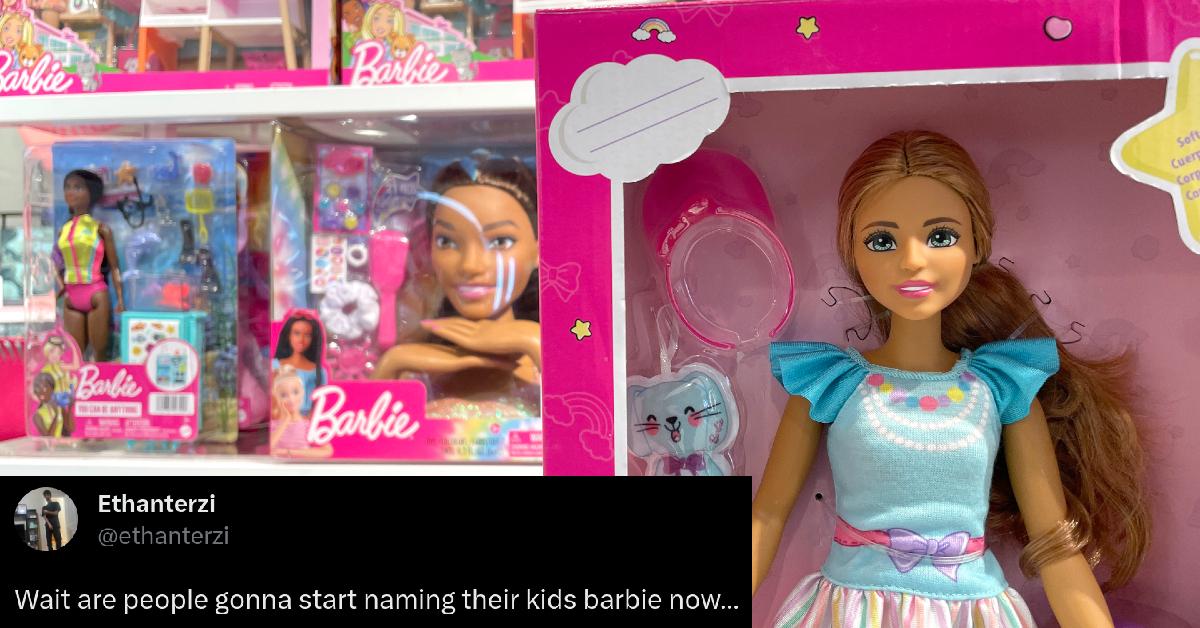 Article continues below advertisement
There is probably someone out there who named their child Grimlock because they couldn't think there would be anything cooler than the marriage of a dinosaur that is also a robot.
And while it's probably hard to find any evidence that there's a Grimlock Johnson just graduating college or quietly hating his office job where he's forced to punch in data into Salesforce all day, there is evidence to suggest there are throngs of folks seriously considering naming their kids "Barbie."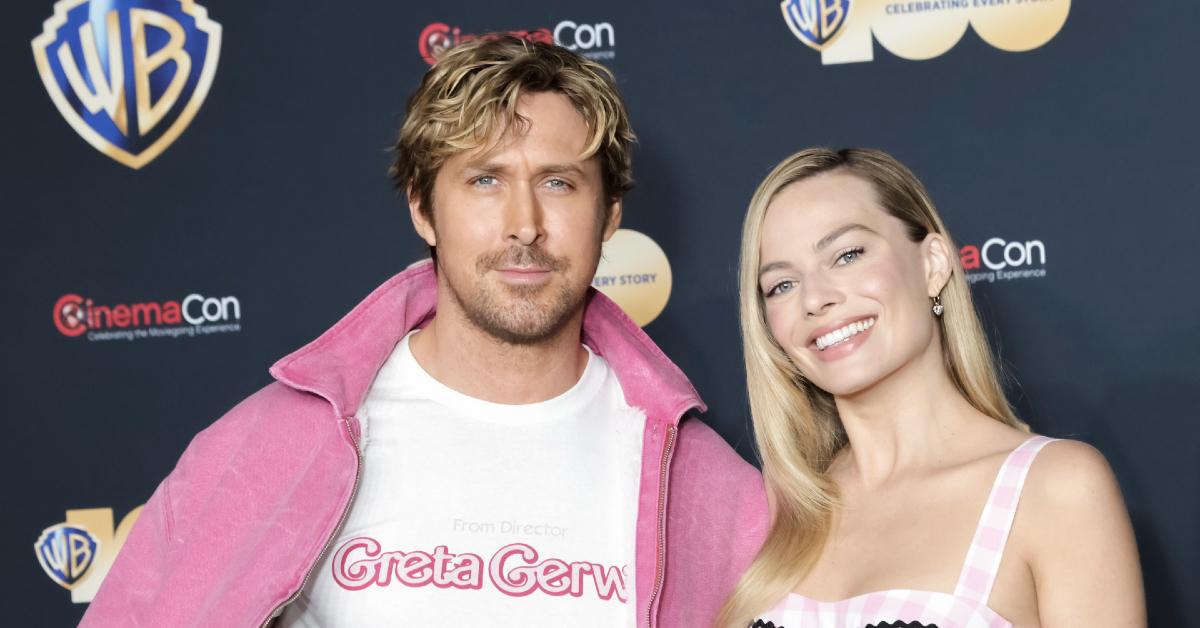 Article continues below advertisement
There are throngs of people who want to name their baby Barbie.
There was a 603 percent spike in interest for the name, according to Nameberry, which reported that search results for the name exploded since April of 2023.
Folks who sympathized with the plight of the Kens in the film may be happy to know that there's been an uptick in folks who wanted to bestow the title of "Ken" and "Kenneth" as well: 293 percent, actually. Sure, it's not getting as much love as Barbie, but that increase definitely seems "Kenough."
Article continues below advertisement
There have been a slew of other popular TV shows and movies that have inspired folks to name their children after popular characters in recent years as well. Here are some notable examples.
Article continues below advertisement
'Game of Thrones' — Khaleesi
It was reported that in 2018, 560 moms decided to name their child "Khaleesi" — named after Daenerys, the young mother of dragons in the wildly popular HBO series based on George R.R. Martin's book series "A Song of Ice and Fire."
In the show, Daenerys comes from a line of incestuously insane who routinely procreated with one another and commanded mythical creatures to burn people alive. She dies at around 23 or 24 years old, after being murdered by one of her relatives, upon succumbing to madness herself.
Article continues below advertisement
'The Notebook' — Noah
Ryan Gosling strikes again: the London, Canada native's character from the melodrama based on Nichols Sparks's book of the same name inspired a slew of moms to name their kids after a guy who was named after a guy who put a bunch of animals on a boat. Gosling's Noah, on the other hand, got into frustrating and oftentimes toxic relationship squabbles with Rachel McAdams.
Article continues below advertisement
'Harry Potter' — Hermione
Article continues below advertisement
'Mickey Mouse' — Mickey
Article continues below advertisement
'Dexter' — Dexter
Turns out there were a bunch of folks who thought that naming their child after a person who witnessed the horrific deaths of their parents and then ended up becoming a serial killer was a good idea. Maybe they admired Michael C. Hall's depiction of a man working his darndest to control a part of his personality he couldn't control to try and lead a good life?
Article continues below advertisement
'Sex and the City' — Carrie