Here's Everything You Need to Know About the "Queen of Smoke" From 'Hyperdrive'
Here's everything you need to know about 'Hyperdrive' competitor Stacey May Lee from South Africa, plus how to follow her on social media.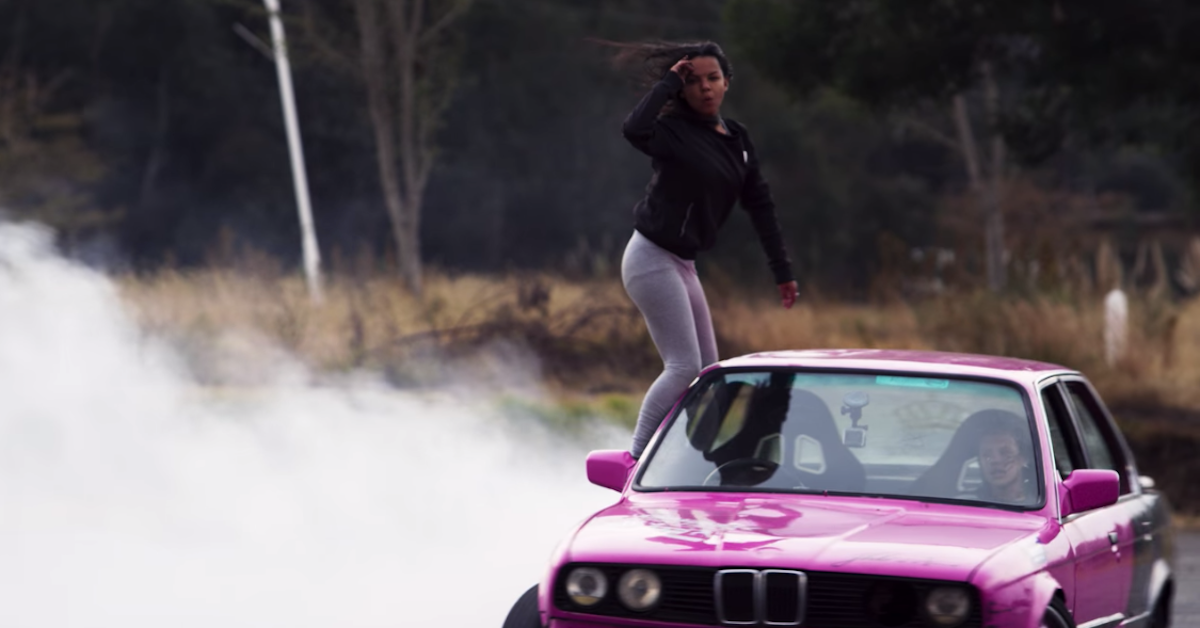 We've said it before and we'll say it again: If unconventional competitions are your thing (like competitive AirBnb-ing à la Instant Hotel, or competitive glass blowing in Blown Away), you're in great company. We absolutely love strange competition shows and thankfully, Netflix has been great about indulging our favorite genre.
Article continues below advertisement
The streaming giant recently released Hyperdrive, a pretty crazy race car competition where 28 off-the-grid racers from around the world and their custom-built machines take on a 100-acre obstacle course to determine who wins the champion trophy and bragging rights.
Stacey May Lee from South Africa is a standout competitor. Here's everything you need to know about her.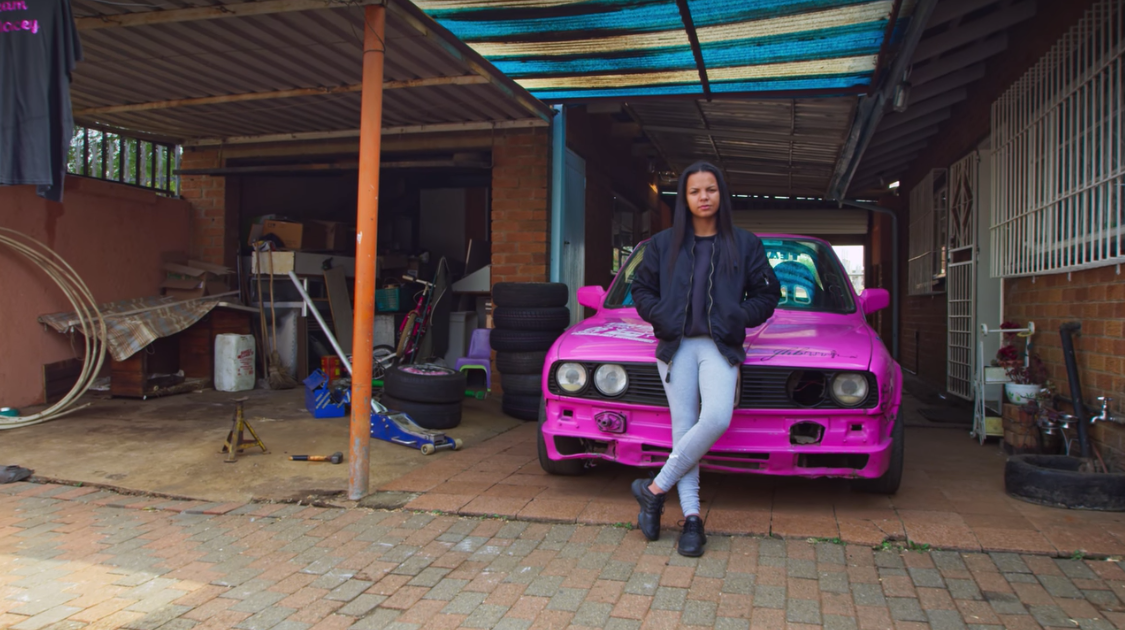 Article continues below advertisement
Hyperdrive marks Stacey May Lee's first time out of South Africa.
When we first meet Stacey as the last racer during the first qualifying round, commentators are already impressed with her greatness. "She's already a legendary competitor back in her hometown [of Soweto, South Africa] in a radical sport called spinning," host Mike Hill says.
We learn from the commentators that this competition marks Stacey's first time "out of the country, on a plane, in America" and that her supportive father, who got her into spinning, sold his tow truck so they could make it to Hyperdrive's course.
Article continues below advertisement
As 22-year-old Stacey explains to Gas Magazine, "Spinning is a sport where you go sideways in your car. You also get stunts in spinning where you can get out of a spinning car, you can jump in, out, on top of your car." Stacey came into spinning and motorsports in general after her dad thought that the sport might give her a boost of self-confidence.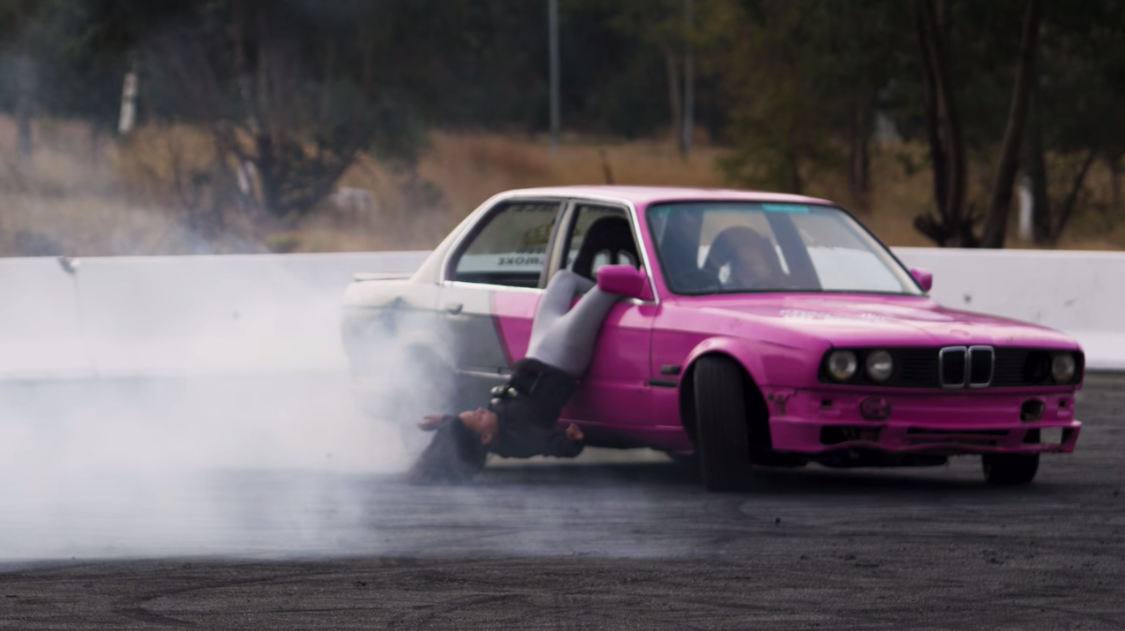 Article continues below advertisement
"I was bullied a lot at school because I was younger," the "Queen of Smoke" reveals. "People used to put me in the dustbin and beat me around and take my money and just like, they were so mean. I had no self-confidence at all. My dad thought that car spinning would help change that and ever since then we've been spinning and it's been amazing."
Executive producer Charlize Theron paid Stacey and her family a visit.
Article continues below advertisement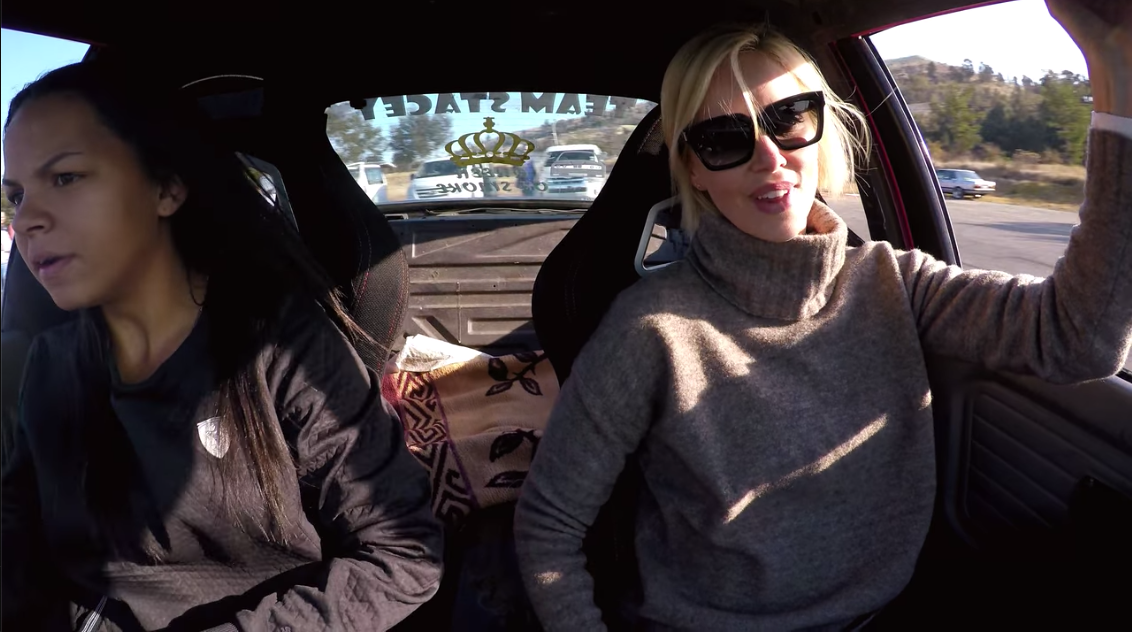 "Meeting Charlize, it felt like I'm dreaming," Stacey told cameras while the rest of her family held back tears at meeting one of their country's greatest living legends. "But then I realized that this is actually happening, it's reality. Everybody was so excited, my mom just burst into tears." "My wife can't believe it," Stacey's father and spotter added.
Article continues below advertisement
"And then she went over to speak to my dad, and she just started speaking Afrikaans," a star-struck Stacey continued. Charlize even took a ride in Stacey's custom-built BMW 325 box-shaped car, which commentators describe as "one of the lightest and most nimble cars in the competition" which is "perfect for drift obstacles."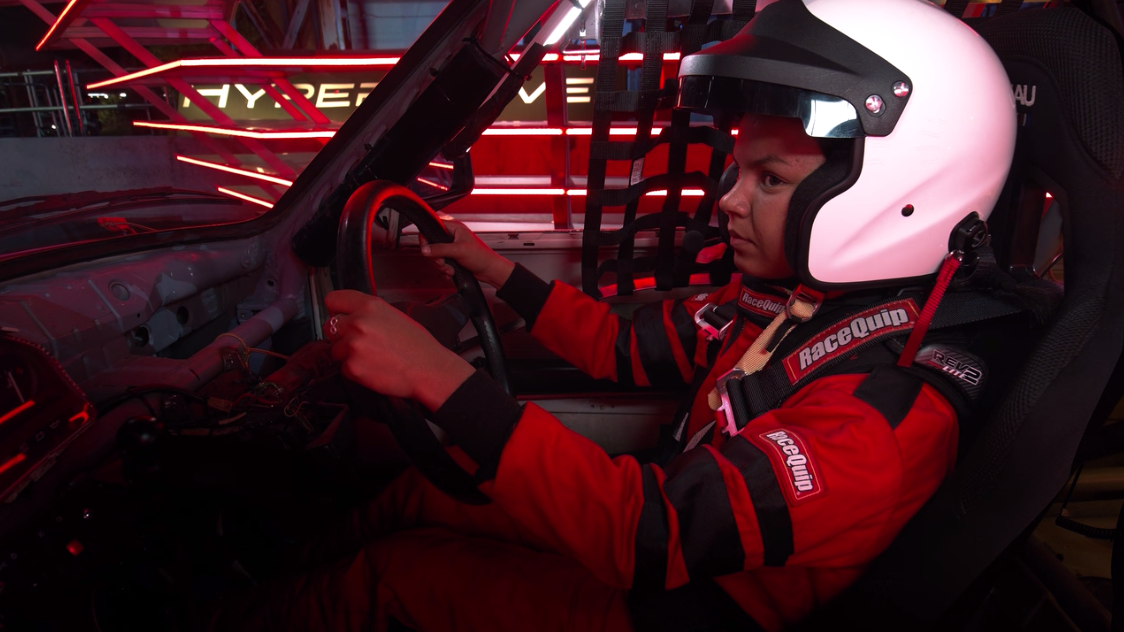 Article continues below advertisement
Does Stacey win Hyperdrive? (SPOILERS)
Stacey, unfortunately, does not win Hyperdrive, though we were rooting for her all the way. If you want to see who does take home the trophy and bragging rights, click here. Sadly, Stacey doesn't make it past the qualifying round, though she completes the obstacles in record time.
Unfortunately, during the water obstacle, her car dies, which wipes out her lead. And although she's able to get it to start up again, then excel and make up a bunch of time in some spinning obstacles (which is her specialty), the engine dies once again before she has to make it to the last obstacle, the feared Leveler.
It's devastating that she made it all this way just to have her car die, and it's tragic to watch because she's so good at the sport! We wish they could just give her a new car to finish up the course in.
Stream Hyperdrive on Netflix today.