Some Starbucks Locations Are Not Allowing Pride Decorations During Pride Month — The Company Responds (EXCLUSIVE)
Some Starbucks locations are not allowing LGBTQ+ pride decorations at their stores during Pride Month. Here's how the company has responded.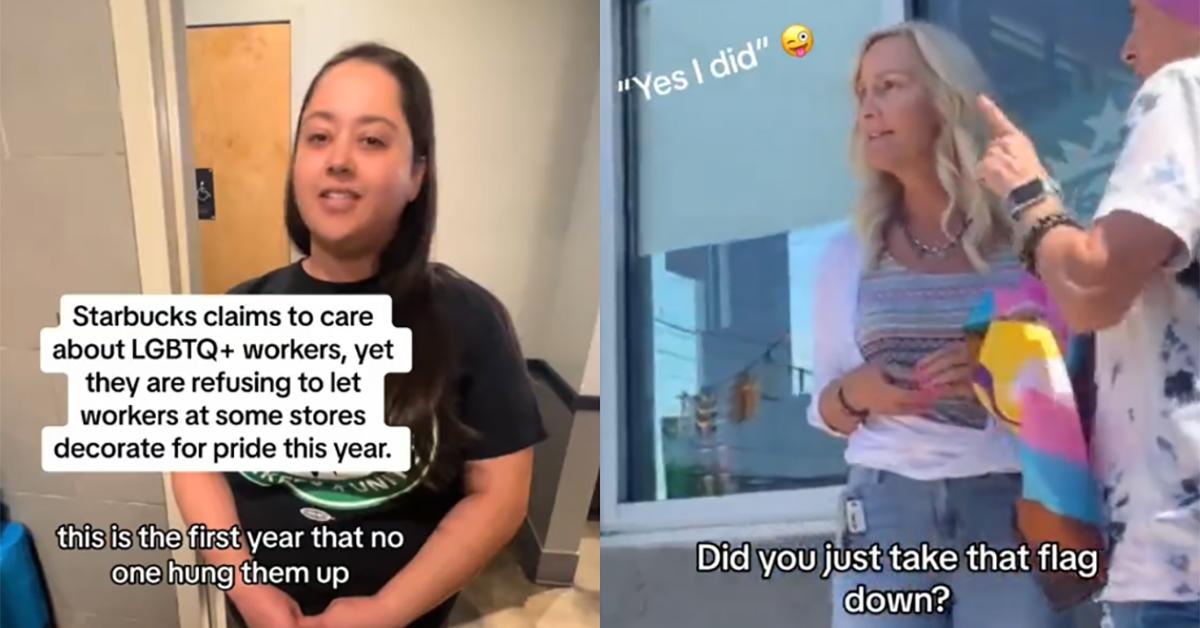 Every year during LGBTQ+ Pride Month, most folks will remind you that corporations are not your friends, no matter how much they try to express support with Pride-themed merchandise. That's never been more true than in 2023 after several big brands began to renege on their supposed allyship when faced with right-wing backlash.
Article continues below advertisement
Bud Light began rolling back its statements on Pride after negative feedback from conservatives began rolling back its statements on Pride after negative feedback from conservatives over their partnership with trans influencer Dylan Mulvaney. Certain Target stores have removed their yearly Pride apparel sections after a similar boycott from right-wing consumers affected sales.
Now, people are putting Starbucks on blast after it was revealed that some locations are not allowing Pride decorations.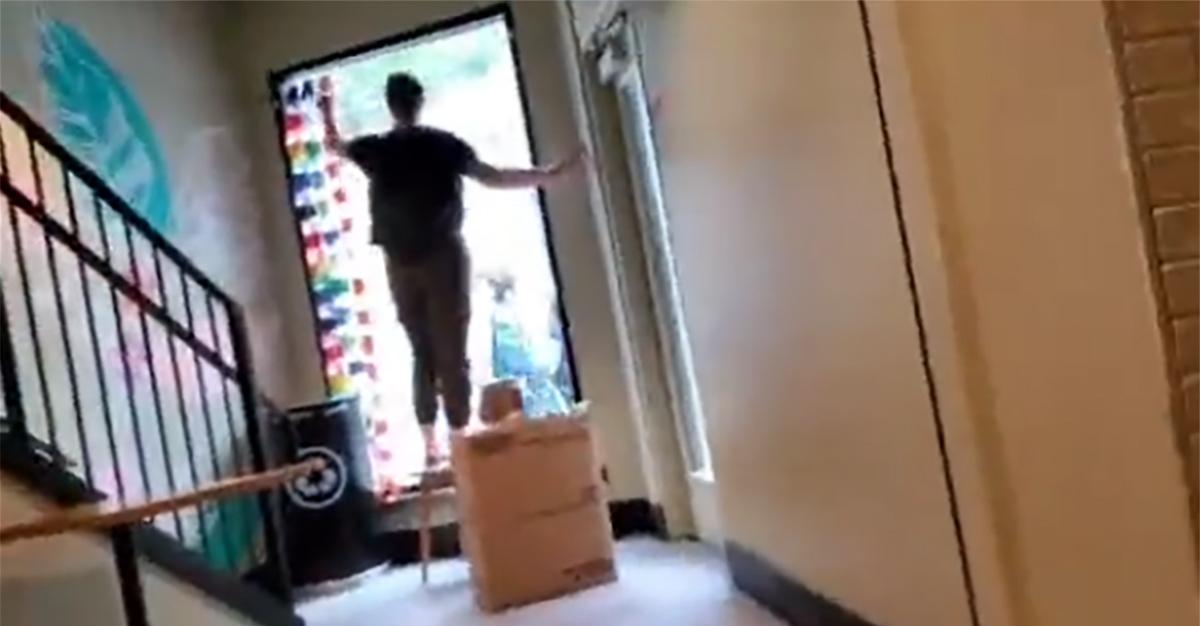 Article continues below advertisement
Some Starbucks are not allowing Pride decorations in their stores.
In yet another show of fragile corporate support for the LGBTQ+ community in 2023, folks on TikTok have called out Starbucks management for inexplicably neglecting to put up Pride decorations. While some stores have made a yearly habit of adorning their cafes with various Pride flags, some employees have either not put them up at all or have even outright taken them down after they were put up.
Starbucks Workers United, an organization dedicated to unionizing Starbucks around the country, revealed one such instance in a TikTok.
As of June 13 at one Starbucks location, the store's Pride flags have not been put up and have instead been stored away in the employee bathroom. The store had reportedly been using the flags to decorate for Pride Month for at least the past five years but has made no attempt to do so in 2023. Management allegedly stated that they "don't have a ladder to be able to hang them up properly," but have simply elected to do nothing about what sounds like a simple solution to a simple problem.
Article continues below advertisement
At another location, someone actively took down Pride flags that were already up. A customer who had only purchased a drink to support the community even returned their drink in response to the act.
The actions of individual Starbucks locations directly contradict the company's public statements on Pride, which claim on their official website to have supported the LGBTQ+ community on all fronts since 1996. The chain has even released Pride-themed merchandise and drinks in an act of solidarity that now seems moot.
Article continues below advertisement
The company has responded to allegations that they are rolling back their Pride Month support, trying to double down on their public support. In a press statement to Distractify, a Starbucks representative wrote "We unwaveringly support the LGBTQIA2+ Community. There has been no change to any policy on this matter and we continue to encourage our store leaders to celebrate with their communities including for US Pride Month in June."
They continue, "We're deeply concerned by false information that is being spread especially as it relates to our inclusive store environments, our company culture, and the benefits we offer our partners."
The company has told us that they plan to continue their "year-round support for the LGBTQIA2+ community."
Article continues below advertisement
Though this speaks to the company's public stance on LGBTQ+ representation at large, Starbucks also stated that they are "working to ensure all stores are aligned with [their] longstanding guidance." This may include addressing individual store displays that have either neglected or rejected decorating for Pride Month altogether.