'Mean Girls' Broadway Performer Stephanie Bissonnette Has Died at Just 32 Years Old
What was Stephanie Bissonnette's cause of death? The 32-year-old Broadway dancer and choreographer tragically died on Dec. 18.
Losing a shining star can be a difficult pill to swallow for anyone, but especially when we lose someone who was just 32 years old. At such a young age, death can be harder to comprehend, especially when it's caused by something so random and inexplicable. Broadway dancer and choreographer Stephanie Bissonnette passed away on Dec. 18, 2022, and Broadway fans everywhere are mourning her death.
Article continues below advertisement
At just 32 years old, Stephanie had already performed on Broadway in Mean Girls as softball player Dawn, and she appeared in the documentary Ensemble, which is about Broadway dancers dealing with the shutdown caused by COVID-19. So what was Stephanie Bissonnette's cause of death?
Article continues below advertisement
Stephanie Bissonnette's cause of death was medulloblastoma.
According to the Mayo Clinic, medulloblastoma is "a cancerous (malignant) brain tumor that starts in the lower back part of the brain, called the cerebellum. The cerebellum is involved in muscle coordination, balance and movement."
The clinic further notes that "medulloblastoma can occur at any age, but most often occurs in young children. Though medulloblastoma is rare, it's the most common cancerous brain tumor in children."
To combat the medulloblastoma, patients may undergo various surgeries, radiation, and chemotherapy, all of which Stephanie had to deal with after her diagnosis. While the five-year survival rate is 70 percent, that doesn't take into account how far into the disease it was diagnosed, or even what happens beyond those five years.
Article continues below advertisement
Stephanie was first diagnosed in 2019, after which she spoke with Survivor Net about her experience. She explained that while doing an aerial, she felt "a twinge… [it] literally passed in two seconds — it was very brief, and I was able to finish the show that day." But that's how she knew that something was off.
Article continues below advertisement
"I don't think we would have found [the tumor] if I worked a normal 9 to 5 job," she said. "Because I move so much and I do crazy things for a living — I've been doing it since I was 5 — just [that] little moment in the show [made me go], 'Why am I having trouble today? There's got to be something else going on.'" Nine days after her MRI, she was in surgery with a nine-month recovery.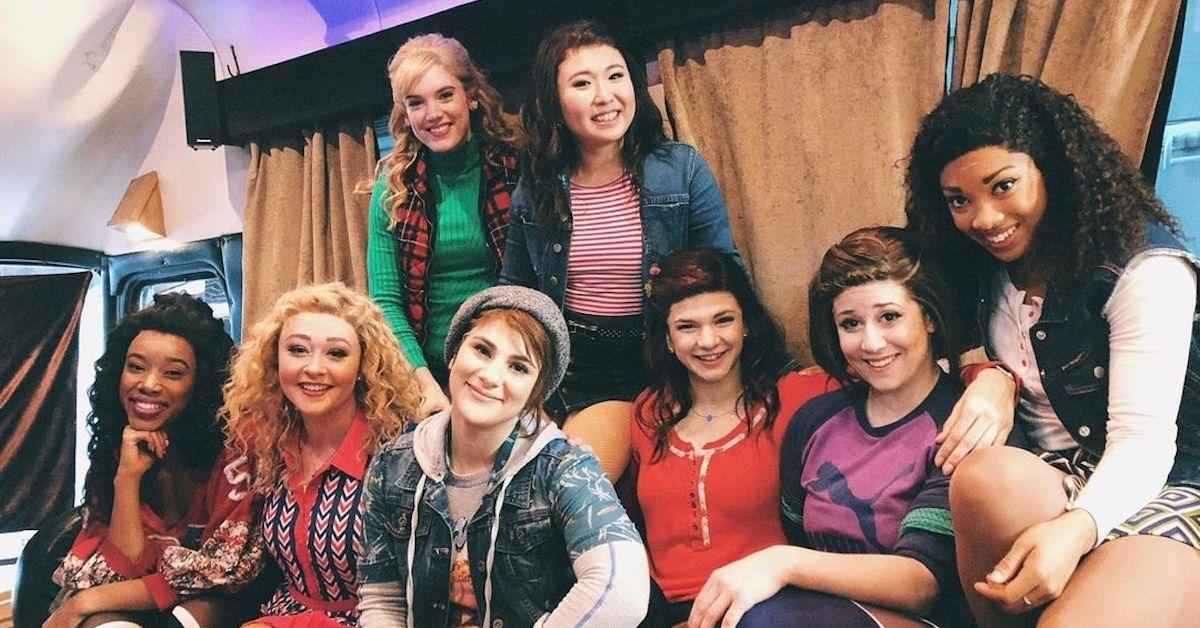 Article continues below advertisement
Eventually that year, she was able to rejoin the cast of Mean Girls on Oct. 3 (which happens to be considered "Mean Girls Day"). Even still, the brain cancer took over after a three-year journey that just recently culminated in her passing. As an original Mean Girls cast member, she was an integral part of bringing the show to Broadway, so producers were quick to share their grief.
"Our hearts are broken as the Mean Girls community mourns the loss of Stephanie Bissonnette," they tweeted. "Our original Dawn Sweitzer, Stephanie was part of our Broadway company from our first performance to our last. She filled our theater with her laughter and friendship, inspired us with her fighting spirit and bravery, and graced our stage with the fiercest talent Broadway has ever known."
Our condolences go out to Stephanie's friends, family, and the entire Broadway community during this time.