Storm Reid Said Her Parents Are "Really Proud" of Her but Also Support Her Quitting Acting
Storm Reid's parents support her career and help her celebrate all of her professional and financial wins. Who are they? Details!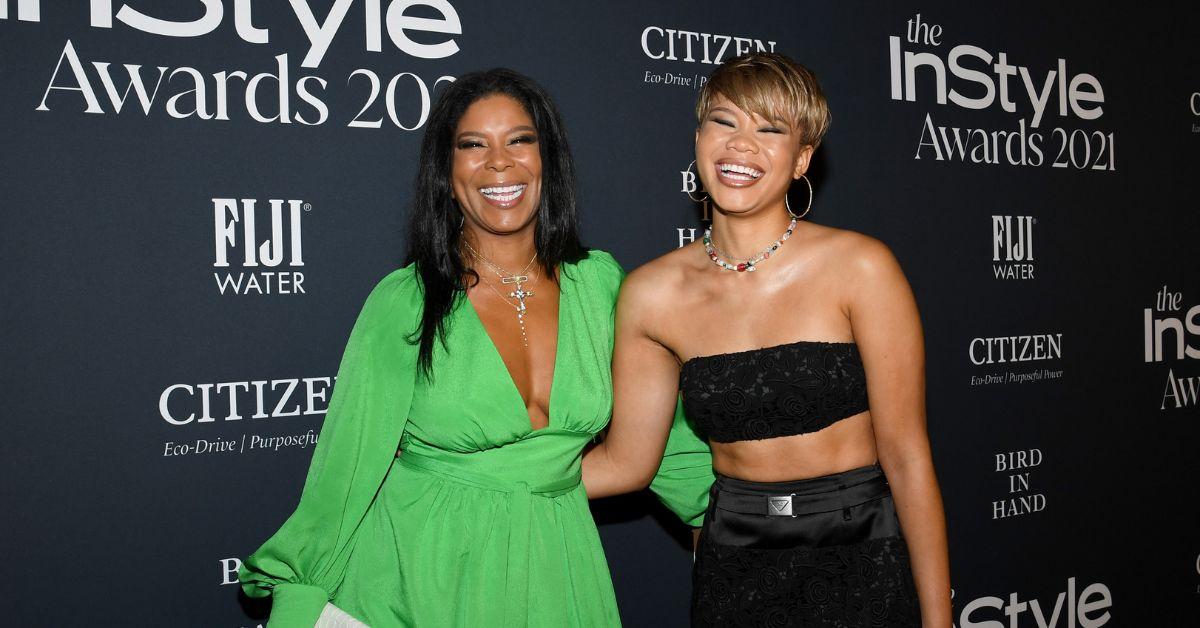 Many of us have watched Storm Reid grow up before our very eyes. Since she landed her first feature film opportunity in 2013's 12 Years A Slave, Storm's career has skyrocketed with roles in A Wrinkle In Time, Euphoria, and the Searching sequel, Missing, with Nia Long.
The 19-year-old starlet is simultaneously juggling an undergraduate program at the University of California, proving she's got brains, beauty, and acting chops.
Article continues below advertisement
Despite her bright future and impressive $1 million net worth, Storm seemingly remains humble and hasn't let the demands of fame get to her. The Atlanta native has shared how her parents' support allows her to follow any dream that comes to her mind. So, who are Storm Reid's parents? Keep reading to see everything we know!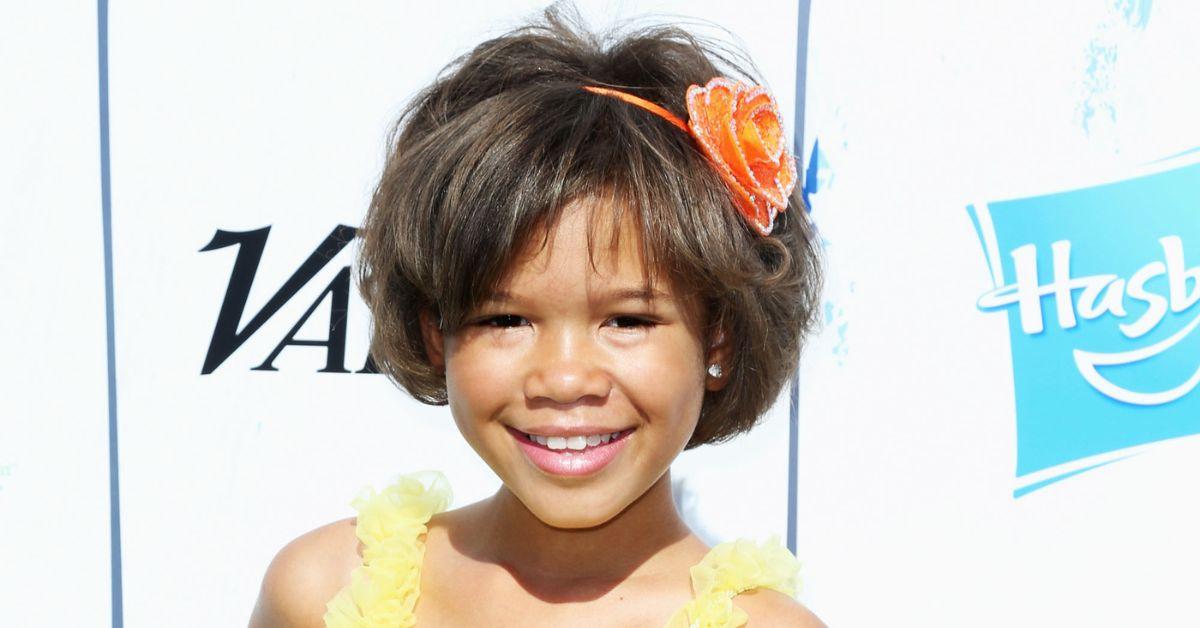 Article continues below advertisement
Storm Reid's parents moved to LA when she was 9 to launch her acting career.
Storm was born on July 1, 2003 in Atlanta The actor is the youngest of Robyn Simpson and Rodney Reid's children. Together, the couple had four kids — Storm, Iman, Josh, and Paris.
Storm's parents likely contributed to the child star's creative ambitions. Robyn is an executive producer and produced the 2004 short film Poultry and Prejudice. As for Rodney, it's unclear what he does for a living.
However, Storm shared with Teen Vogue in June 2019 that both her parents are "really proud of me," which she said makes her "feel good." She also added that her mother has always told her she could quit acting anytime.
"My mom has always said, if I didn't want to do it [acting] anymore, then I could just quit, but I haven't wanted to. I feel like that's everyone's outlook," Storm explained to the outlet. As long as I'm happy, that's what matters to them."
Article continues below advertisement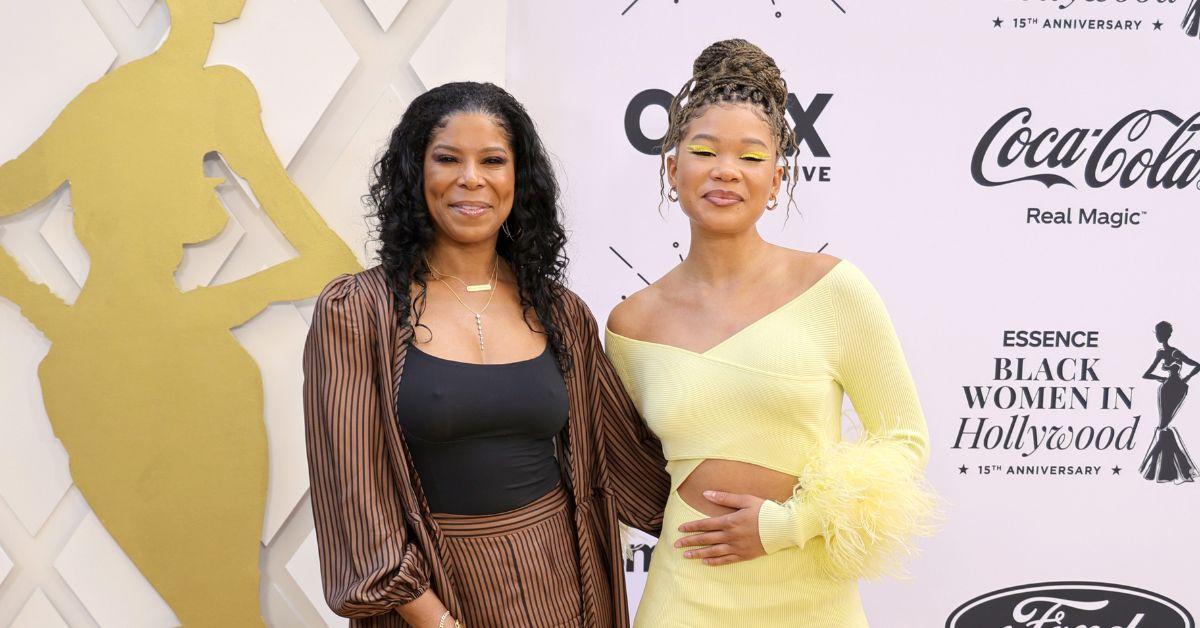 Rodney and Robyn attend as many of Storm's events. However, their social media followers have likely seen her and her mom together more often. The mother-daughter duo is always busting a move in a video or celebration of Storm's wins. In August 2022, the A Cross to Bear actor posted a snap of her mom beaming in the house Storm bought and built for her.
Article continues below advertisement
"Had visions of my mom sayin', "Wait, this house mine?" Yep. Sho' is," Storm wrote under photos of her, Robyn, and their realtor, Ikem Chukumerije. "We closed on our house today! I can't quite process or express how I'm feeling, but I'm so grateful."
"Days like today remind me that what is meant for you won't miss you," she continued. "Hard work pays off. My efforts will not be in vain. I love you forever and ever, mommy. We done built a house, lmao. Crazy. Thank you, @milliondollarliving, for helping us through this process and being there every step of the way. GOD DID IT!"
Article continues below advertisement
Storm Reid isn't biologically related to her 'Euphoria' co-star, Zendaya, but their bond is just as tight.
With the unwavering support of her parents, it isn't surprising to see how Storm seemingly already has her head on straight. Thankfully, the Don't Let Go star also has a solid group of other young Black actors in Hollywood who have her back. Storm is friends with several of her peers, including Marsai Martin and her USC roomie Natalia Bryant. And, of course, her TV big sis Zendaya is always by her side.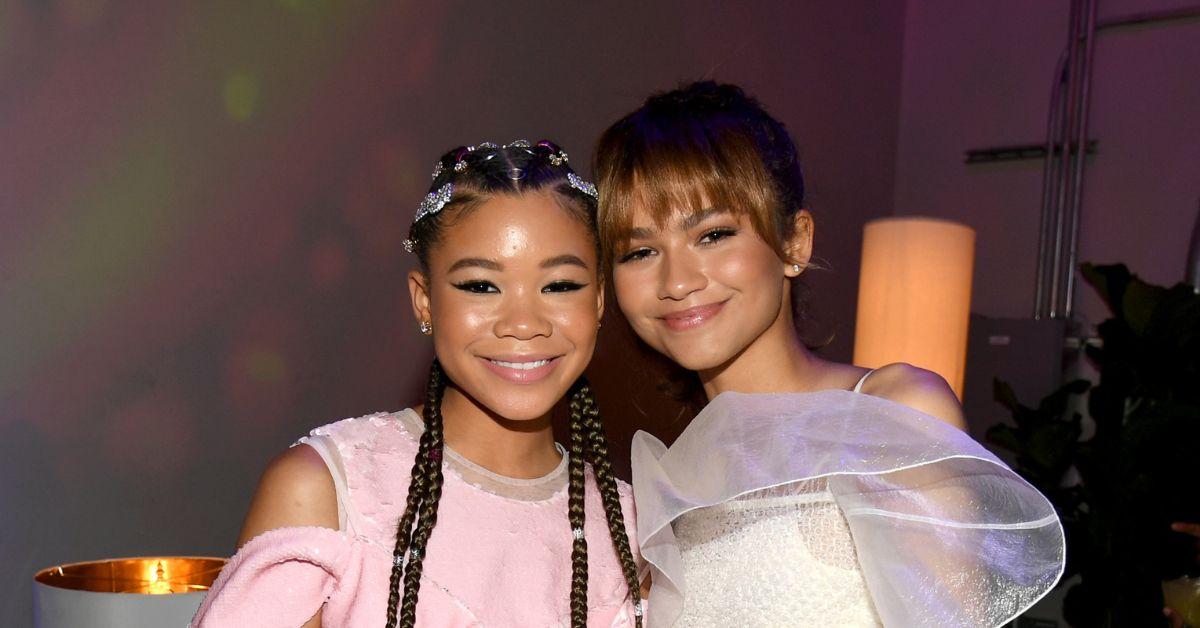 Article continues below advertisement
Zendaya and Storm met after Storm landed her big break on A Wrinkle in Time. However, the actors became closer when they got cast as sisters Rue and Gia Bennett in Euphoria. In 2021, Storm and Zendaya gave insight into their bond when she shared a special message for the Malcolm & Marie star.
"There's lots of people that came into my life when A Wrinkle in Time came out," Storm told Zendaya at the Essence Black Women in Hollywood Awards. "And they were like, 'Oh yeah, I'm here to support you.' But you were one of those people that stuck to that. So for that, thank you."
Article continues below advertisement
Zendaya responded to her "baby sister" by letting the world know that the sisterly connection doesn't stop when Euphoria creator Sam Levinson yells, "cut!"
"We're real-life sisters; I believe that," the Golden Globes winner said to Storm. "And TV sisters, and I'm so proud of everything that you do. You know that. I'm a ride-or-die, and I'll continue to support everything you do. You're phenomenal, and the love is mutual."