'Stranger Things' Season 4 Episode Schedule and More: This One's a Demogorgon-Filled Doozy
Netflix's 'Stranger Things' Season 4 is finally here, and we have the urge to binge the whole thing in a day. How many episodes are there?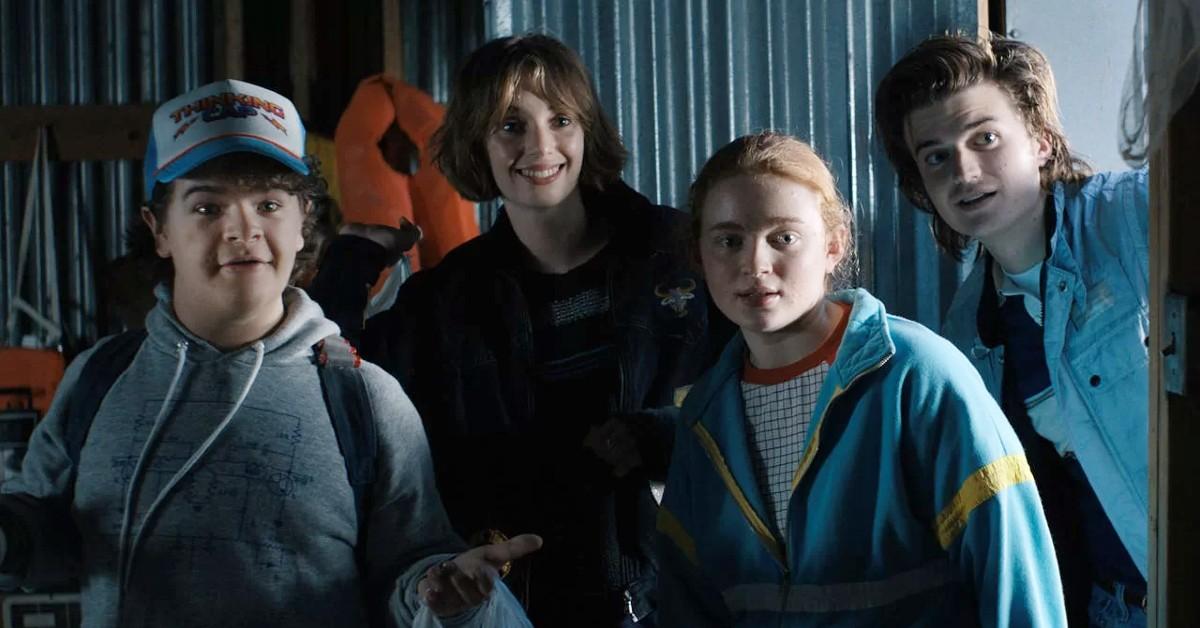 The Upside Down has been waiting for you, and as of May 27, 2022, you can jump back into the Hawkins madness. Stranger Things Season 4, Volume One has finally dropped on Netflix after what's felt like a century of waiting. While it hasn't been quite that long, it's been about three years since Season 3 first premiered. The Duffer brothers have kept die-hard fans of the nostalgic '80s-set sci-fi series on their toes since 2016, and Hawkins, Ind., is perhaps in more danger than ever before.
Article continues below advertisement
It's so easy to sit on the couch, enter a trance, and binge an entire season of your fave series like the mouth breather that you are (Eleven's words, not ours). But considering it could be a number of years until we get a Stranger Things Season 5 (though the Duffer brothers have clarified that the gap between 4 and 5 won't be as painful), we recommend savoring each Demogorgon-filled adventure.
So, how many episodes make up Season 4, and what does the episode release schedule look like? We've got the answers, fellow nerds.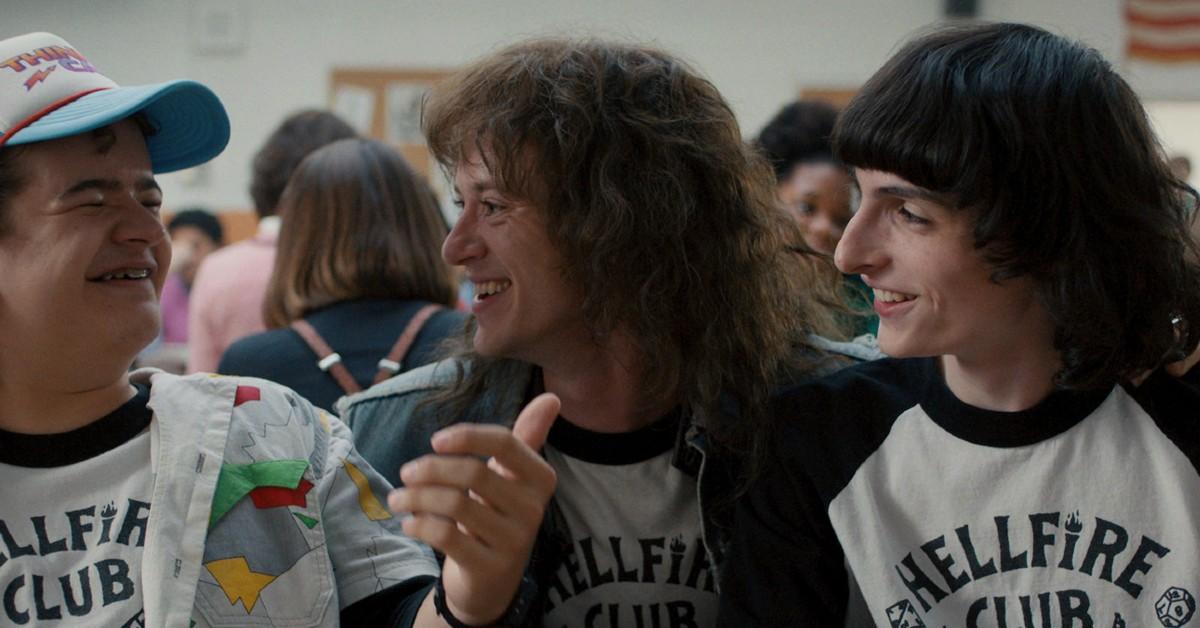 Article continues below advertisement
How many episodes is 'Stranger Things' Season 4? What's the episode release schedule?
While Season 3 had just eight episodes, Stranger Things Season 4 has a total of nine episodes, but they're not all available just yet.
The first seven episodes — aka Volume One — are currently streaming on Netflix, and the final two — aka Volume Two — will drop on the platform on July 1, 2022.
And to make up for the three years void of Mike (Finn Wolfhard), Will (Noah Schnapp), Dustin (Gaten Matarazzo), Lucas (Caleb McLaughlin), Max (Sadie Sink), and Eleven (Millie Bobby Brown), each Season 4 episode runs for more than 60 minutes.
"Seven and nine in particular are movies," Matt Duffer told The Wrap. Episode 7, titled "Chapter 7: The Massacre at Hawkins Lab," has a runtime of 98 minutes. "And nine is a long movie."
Ross Duffer disclosed that Episode 9 is more than two hours long.
Article continues below advertisement
The Duffer brothers have a spinoff idea that'll shock both Netflix and fans.
It's bittersweet that Season 5 will be the final season of Stranger Things (we're not crying, you're crying), as confirmed by the geniuses Matt and Ross Duffer.
"During the six-month pandemic hiatus, we outlined Season 5 and pitched it to Netflix. Everyone there had also been present when we first pitched the show in 2015. While we were strangers then, we were now friends and there were a lot of tears when it was over," the Duffer brothers recently told Variety.
Article continues below advertisement
"While it's hard to believe that we're approaching the end, we feel incredibly lucky to have such amazing partners," they continued.
It's certainly sad — even Millie Bobby Brown (Enola Holmes), Noah Schnapp (Abe), and Gaten Matarazzo (The Angry Birds Movie 2) shed many tears over the news — but the Duffers already have a "surprising" spinoff idea in store.
Article continues below advertisement
"We do have an idea for a spinoff that we're super excited about … but we haven't told anyone the idea yet, much less written it. We think everyone — including Netflix — will be surprised when they hear the concept, because it's very, very different. But somehow Finn Wolfhard — who is one crazy smart kid — correctly guessed what it was going to be about. But aside from Finn, no one else knows!" the filmmaking duo shared.
Way to go, Finn! Well, when one door closes, another opens. Long live the Stranger Things universe.
Stranger Things Season 4, Volume One is currently streaming on Netflix.