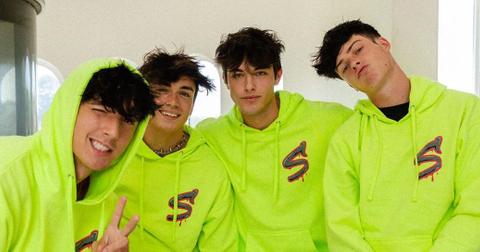 Quinton Griggs and Griffin Johnson Are Leaving Sway for "Sway Gaming House"
By Sara Belcher

Updated
It seems the Sway House's time is rapidly running out. In a shocking announcement shared on the gossip Instagram account @tiktokroom, popular Sway House member (and new boyfriend to Cynthia Parker) Quinton Griggs announced his departure from the group.
Quinton said that similar to former Sway House members Josh Richards and Jaden Hossler, he would no longer be an official member of the group, though he would still consider himself affiliated with the Sway House.
In the announcement, Quinton also revealed that part of this transition would involve moving into the "Sway Gaming House," which is apparently a separate property from the one currently inhabited by the Sway House boys.
But what exactly is the Sway Gaming House, and why did Quinton make the decision to leave the Sway House?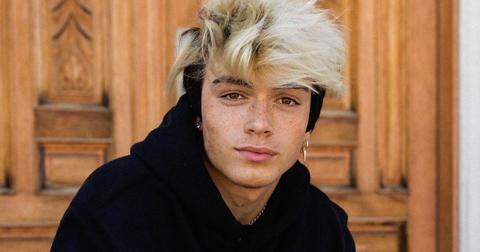 What is the Sway Gaming House?
Quinton's announcement that he would be moving into the Sway Gaming House surprised fans — mostly because they had never heard of the house.
While there was no elaboration on what exactly the Sway Gaming House is, the general consensus is that it's a house separate from the infamous Sway House, and has mostly been used for the boys' various Twitch gaming streams.
The house is still affiliated with the Sway House, though it appears to just be a different location, potentially for those not considered official members of the house.
His announcement that he would be moving houses also seemed to confirm that he would be officially leaving the Sway House, which he only recently became a member of despite being friends with the Sway House boys prior to their formation.
Why is Quinton Griggs leaving the Sway House?
In the interview, Quinton said that he was only leaving the Sway House to "protect [his] brand," though he didn't elaborate much further on what that meant — or how that changes his current affiliation with the TikTok collective. That being said, his answer suggested his decision may have something to do with the group's partying lifestyle.
"We're always doing stupid s--t, getting ourselves in trouble. I mean, we're just a group of guys — we're a frat," he said in the interview, shared by @tiktokroom on Instagram. "I just want to make sure my brand stays safe."
Despite his decision to put some distance between himself and the Sway House, he admitted that it wouldn't really change the friendship he has with all of the Sway boys. Quinton said he would still be creating content with them frequently and still hang out at the Sway House.
"Obviously, I'll be over here like four, five times a week to collab and just be around the guys again," he said, clarifying he will "always carry the brand with [him.]"
Quinton said fellow Sway House member Griffin Johnson would also be moving with him, meaning that a total of four members have left the TikTok collective since its formation in January, with Jaden and Josh being the first of the group to leave.