MSNBC Host Symone Sanders Got Married Earlier This Year, and Her Wedding Was a Surprise to Guests
Symone Sanders, host of the MSNBC show 'Symone' as well as a former Senior Advisor to President Biden, recently got married. Who is her husband?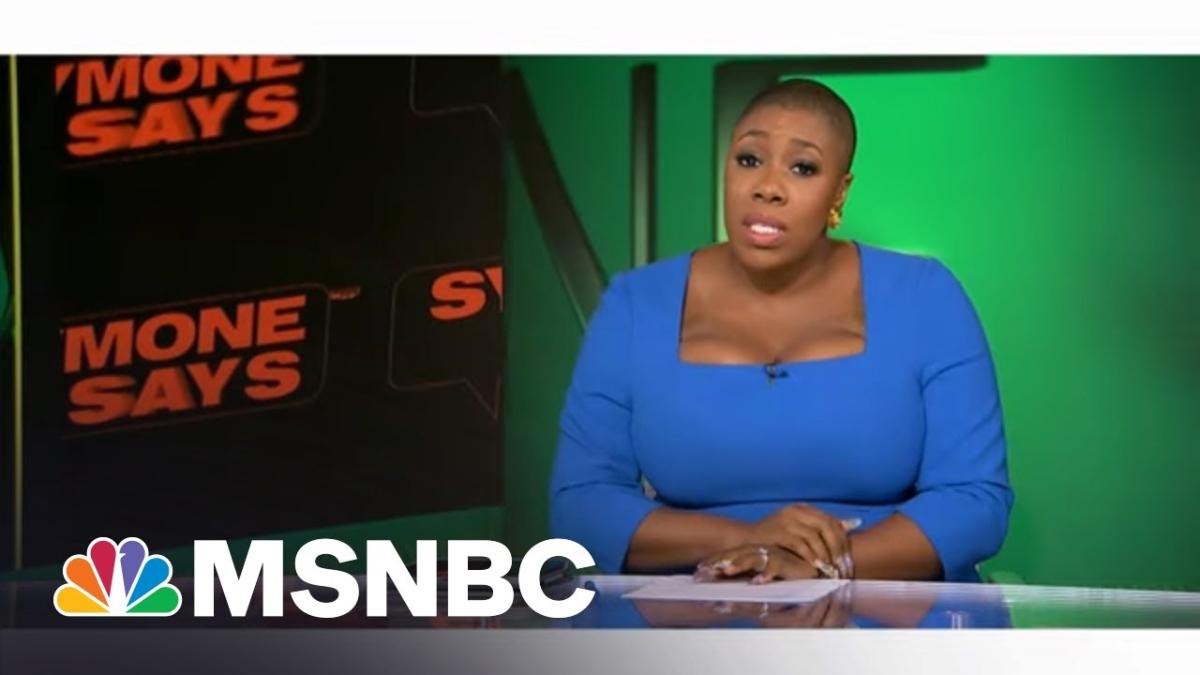 Election Day puts our favorite reporters front and center. It's like their Super Bowl in a way. (It seems not a day has gone by since Steve Kornacki became America's boyfriend back in 2020.) This time, one of those stars is the ever-impressive Symone Sanders.
Article continues below advertisement
Symone is the host of Symone on MSNBC, as well as the former Deputy Assistant to the President, Senior Advisor, and Chief Spokesperson to the Vice President for the Biden Administration, a Senior Advisor for the Biden 2020 presidential campaign, and the National Press Secretary for Bernie Sanders 2016 presidential campaign.
Like we said, impressive.
But with all the time she's spent working, she's still been able to find time for love. Who is the lucky guy? Let's find out!
First, is MSNBC host Symone Sanders married?
Yes! Symone married Shawn Townsend on July 15, 2022 at the Larz Anderson House in Dupont Circle in Washington D.C. Vogue actually covered their wedding (literal goals) and went into detail about how they met!
The couple first met in April of 2019 when they were introduced by former South Carolina legislator and political analyst Bakari Sellers. Bakari — a longtime friend of Shawn's — made the connection when the trio went out for cocktails after a screening (and subsequent Q&A moderated by Symone) of Bakari's documentary While I Breathe, I Hope.
If that isn't a meet-cute, then we don't know what is.
Article continues below advertisement
Let's meet Symone Sander's husband, Shawn Townsend.
Shawn is the former Director of Nightlife and Culture for the city of Washington D.C. He's now a Principal at Dewey Square Group, providing "strategic guidance and develop outreach and awareness campaigns to effectively address their state and local public policy issues," according to his LinkedIn bio.
Shawn has an adorable son, who appears to be about 7 or 8 years old.
Symone and Shawn's wedding was even covered in 'Vogue'!
As mentioned earlier, Symone and Shawn's wedding was covered in Vogue, which is truly every bride's dream. Vogue revealed that the couple actually surprised their guests with a wedding, with everyone thinking they were just attending a party to celebrate their love.
Despite the dreamy event, it was not without their stressors. Vogue reported that Symone's "original wedding dress wouldn't fit because her measurements weren't taken properly." She ended up buying something off-the-rack that somehow still "fit like a glove."
Vogue also shared some of Symone and Shawn's vows. At one point, Shawn said, "It's the moments behind closed doors that we've shared… whether it's me complaining about Real Housewives, a political debate, or photobombing my Zoom calls. It is all time well spent together."
In her vows, Symone said, "To put it simply, you're the best man I know... I will always be here for you. I'm very grateful just for everything that you are. You have always just been the most thorough person. You are so kind. You are so loving."
We're not crying, you're crying. Congrats to Symone and Shawn!