Steve Kornacki Is on Duty for Election Day — New Memes Are Heralding His Duties
People on the internet are "celebrating" election day with Steve Kornacki memes. The political journalist provides coverage on election results.
Nov. 8, 2022, marks a very dramatic Election Day for the United States. With abortion access at stake, ongoing gun violence, and the threat of conservative values mowing down rights for minority demographics, it's more important than ever for people to go out and vote. The results of this particular election season could very well determine the course of America as a whole, and who better to guide us toward the results than 2020's sexiest political journalist, Steve Kornacki?
Article continues below advertisement
As an openly gay political correspondent for MSNBC, Steve Kornacki is best known for his real-time coverage of election results. While some have questioned his political allegiances in the past, many look to him to help break down important statistics into easily digestible chunks. Steve and his "Big Board" have become synonymous with Election Day, and there are plenty of memes to herald his arrival.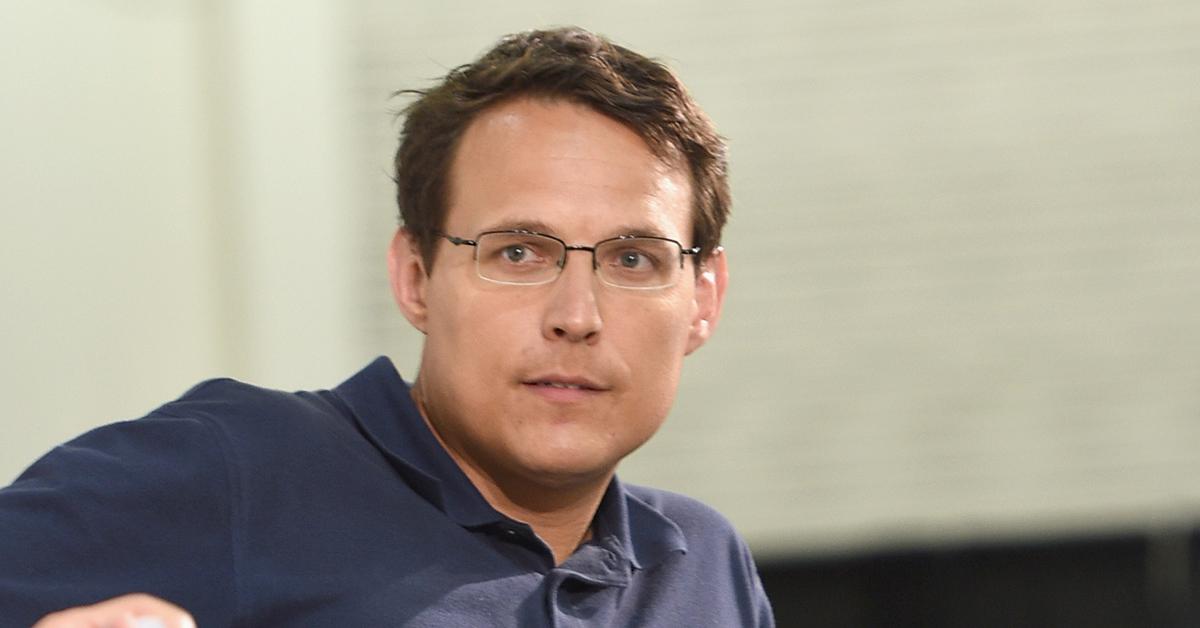 So without further ado, check out some funny Steve Kornacki memes below to help distract yourself from Election Day anxiety.
Jolly ol' Steve Kornacki
You'd better go vote. Let's hope we don't cry. It might be cutthroat, the numbers won't lie.
Steve Kornacki's coming to town.
Article continues below advertisement
Voter fuel.
Some of us need a cup of coffee for work in the morning. Others might take an energy drink for a workout. When Steve Kornacki and his big board are on screen, you'd best believe that he's full of protein to fire up his coverage.
Article continues below advertisement
Election Day Diva
Many eyes are on Steve Kornacki whenever Election Day is upon us. We can safely say that he's coming in with diva energy whenever he knows that he's got work to do once the polls close.
Article continues below advertisement
Groundhog Day vibes
We can reasonably assume that Steve Kornacki has more going on in his career than just Election Day coverage. But with so many people building his reputation as an election-results specialist, it becomes difficult to recognize him for anything else. Once 2022's results come in, it might be time for Steve to go into his Big Board Sleep again until next time.
Article continues below advertisement
The *other* results everyone wants.
With the Powerball lottery having hit a historic $1.9 billion, we're all sitting on the edge of our seats to see if we can get a piece of that ludicrous amount. If Steve Kornacki wants to squeeze some lottery numbers into his coverage, we certainly wouldn't complain.
Article continues below advertisement
All the help he can get.
Election Day coverage doesn't just end with the results. More likely than not, Steve Kornacki will be at his board for the entire week breaking down statistics for viewers. He'll probably need all the help he can get.
Article continues below advertisement
The real coverage we need.
Comedian and former SNL cast member Leslie Jones is known for her hilarious and enthusiastic Olympics coverage. We could certainly use her energy on Election Day, whether she's commenting on the results themselves or even on Steve Kornacki delivering the results. Either way, we U.S. citizens could use a laugh on a day like today.