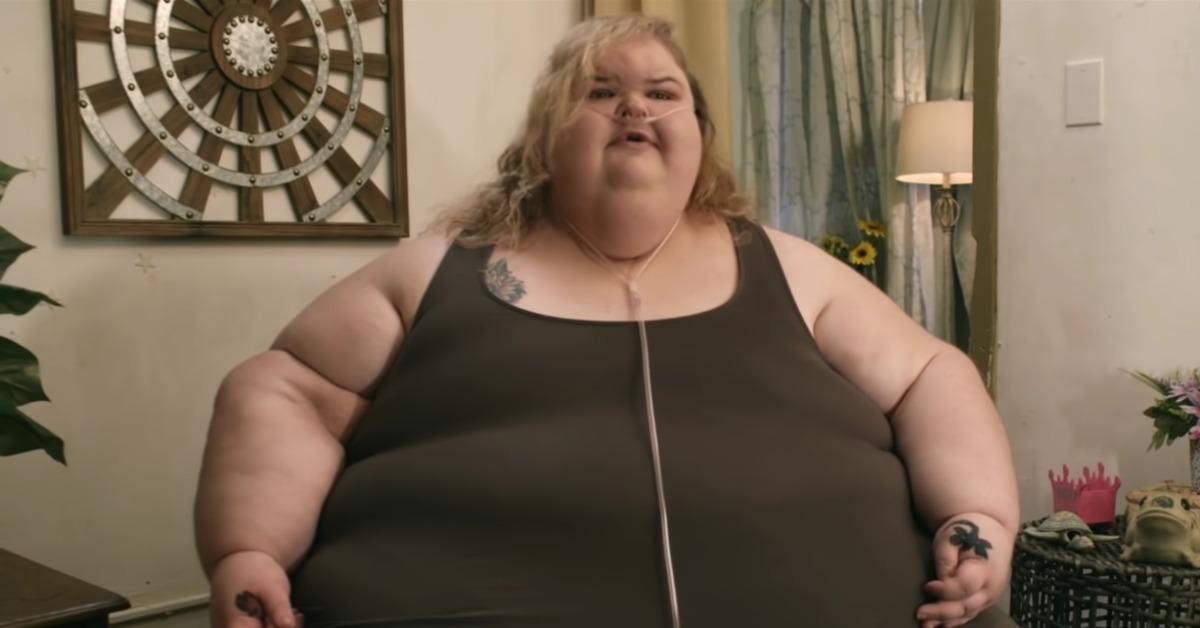 Tammy Slaton Makes Some Questionable Decisions in Season 3 of '1000-Lb Sisters'
Spoiler alert: This article contains spoilers for the Jan. 17 episode 3 of 1000-lb Sisters.
It seems like Tammy Slaton makes friends wherever she goes on 1000-lb Sisters, which isn't a bad thing. But when she parties with a group of guys in the Jan. 17, 2022 episode, it's a bit of a shock to some viewers.
Up until this point, Tammy has at least tried to curb her bad habits on camera. Now, she's partying with friends and eating terrible food without hiding it. So who are these "friends" of hers?
Article continues below advertisement
Tammy says in the episode that she wants to drink and have fun with her friends. She doesn't really care about the consequences or whether her sister Amy disagrees with her choices. In fact, according to Tammy, she and Amy haven't spoken for a little while at this point. Naturally, Tammy finds comfort in a group of friends.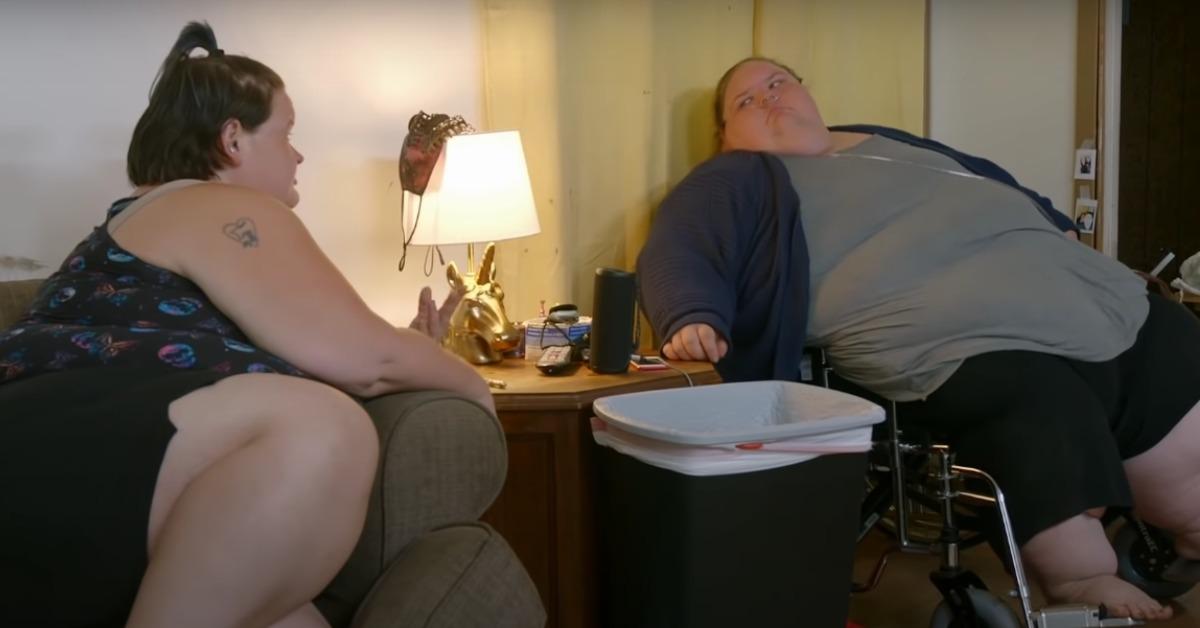 Article continues below advertisement
Tammy Slaton's friends enable her in '1000-lb Sisters' Season 3.
Although Tammy's friends want to see her have fun and let loose, they're doing it in a way that could be harmful to Tammy in the long run. After they pick up tons of liquor, they head back to Tammy's house and order pizza.
Tammy explains she needs pizza to absorb some of the alcoho, but as a dangerously obese woman whose family wants her to qualify for bariatric surgery, eating pizza means more than cheating on a diet.
Tammy's friends may not all consider her health during the party, but a couple of them are close family friends, it seems. One of the guys is Rob, the same friend Tammy's sister Amanda called in the previous episode to drive Tammy home from their family vacation.
Article continues below advertisement
Another is Raphael, who is also a family friend of the Slatons. They should know more than anyone how detrimental this bender is for Tammy, especially since she's shown vaping in the back of a moving van while hooked up to an oxygen tank.
Article continues below advertisement
Tammy and Amy's relationship is a little rocky.
Part of the reason why Tammy is able to drink and party without her family's interference may have to do with her issues with Amy. In Season 3, Amy expresses her frustration and anxiety at being Tammy's primary caregiver.
She finally takes a step back when she and her husband buy a house and make the decision to raise their baby there instead of next door to Tammy.
In the Jan. 17, 2022 episode, Tammy says she hasn't spoken to Amy in a while and, in Tammy's words, they're both living their own lives. In another scene, the sisters get together so Amy can break the news to her. Tammy says she's proud of her sister, but she also doesn't know what this move means for their relationship as a whole.
Article continues below advertisement
Tammy's health is in trouble after Season 3 of '1000-lb Sisters.'
Since filming for Season 3 ended, Tammy has continued on a slow downward spiral. She began the season with claims of wanting to lose weight and get healthy, but as we see throughout, her health and poor habits continue to be an issue for her.
In November 2021, Tammy shared a TikTok video in which she explained she had been hospitalized for carbon dioxide poisoning, which led to pneumonia. Now, she appears to be in the hospital or a care facility again. While this could be a bad sign, if Tammy gets the help she needs there, it may be the best place for her to be for now.
Watch 1000-lb Sisters on Mondays at 10 p.m. EST on TLC.