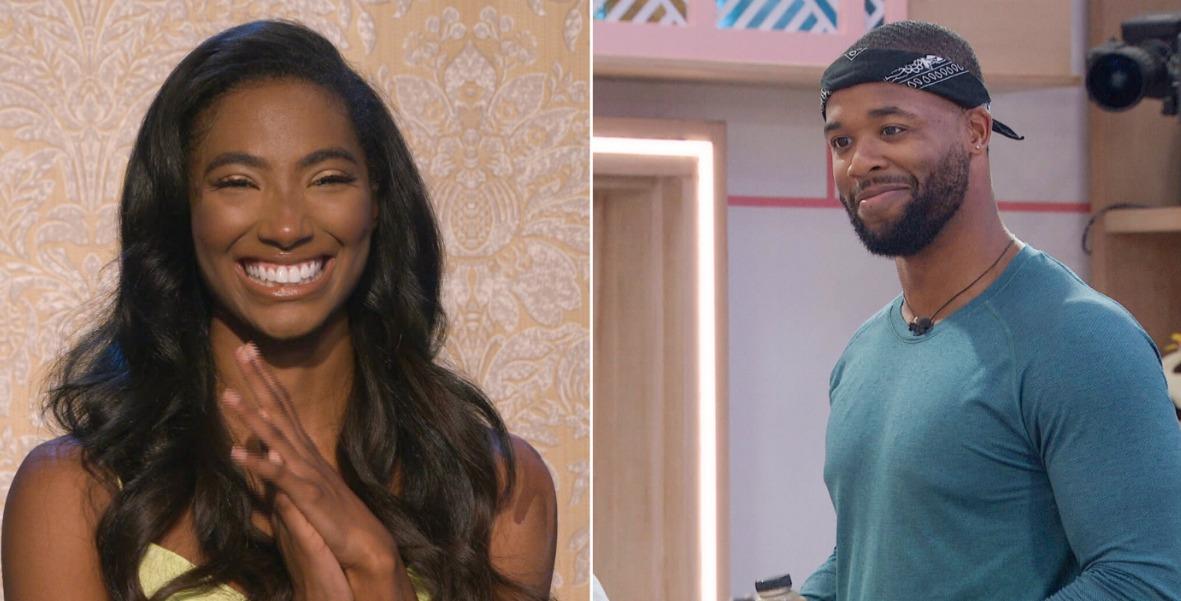 Taylor and Monte Have Taken Their 'Big Brother' Friendship to the Next Level (SPOILERS)
Spoiler warning: This article contains spoilers about the Week 10 Veto ceremony.
There are five people left on Big Brother 24. Two of them were bound to pass the time by hooking up. Or, at least, making out. So when Taylor and Monte were spotted kissing on the live feeds, it was both shocking and not so surprising. So, are Taylor and Monte in a Big Brother showmance or is it just casual?
Article continues below advertisement
Some fans were surprised to see them kiss since there hasn't been much indication all season that they felt anything for each other besides mutual respect. But they've gotten close recently and it's not so out of the ordinary for good friends to take the leap into something other than platonic friendship.
One thing that's for sure is it will be interesting to see what all this kissing means for Monte's HOH reign.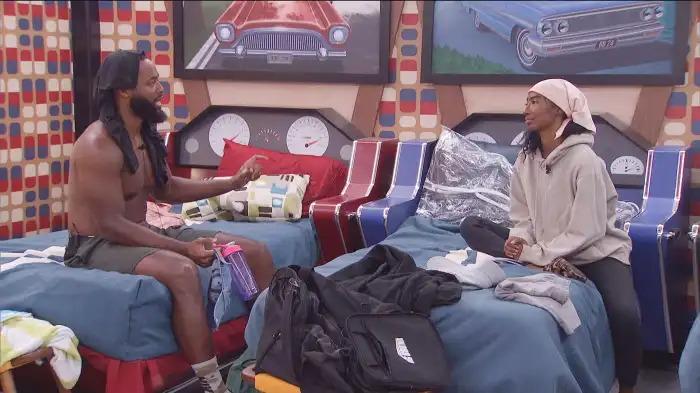 Article continues below advertisement
Are Taylor and Monte in a 'Big Brother' showmance?
There hasn't been any confirmation that Taylor and Monte have done anything more than makeout on the Big Brother live feeds. But there has also been a lot of knowing looks between them that make it seem like there could be something more.
Still, showmance is a strong word right now. It's especially complicated because Monte put Taylor on the block for a possible eviction this week.
It's hard to imagine a showmance forming this fast. So we are going to assume that no, Monte and Taylor aren't in a showmance, per se. But if Taylor remains in the house past Week 10, then things could progress that way. It would certainly make the game a lot more interesting as the season comes to a close.
Article continues below advertisement
If Monte and Taylor get serious and he has to make a choice on who to bring to the final two if that time comes for him, the decision would either make or break what Monte and Taylor may build.
Article continues below advertisement
Taylor is still on the block for eviction this week.
Before Week 10, Taylor was solid with Monte. But when Brittany took herself off the block after the Veto competition, Monte had no choice but to nominate Taylor in her place. Now, Monte and Taylor have something going on between them.
Whether it's a full blown showmance or not, Monte may be more inclined to keep Taylor if the votes come down to a tie.
Turner will likely vote to evict Taylor, while Brittany could vote to evict Alyssa, who is also on the block. That leaves this potential tie break to Monte. And if he and Taylor are serious, or at least getting closer now, then Taylor could stay in the game.
Who knows - we might have a showmance in the final two. And for a season that has been wild from the start, that would be the perfect way to end things.
Watch Big Brother on Sundays and Wednesdays at 8 p.m. and Thursdays at 9 p.m. EST on CBS.