Teacher Fired for Taking Part In "PG Nicki Minaj TikTok Dance" With Kids, Says It Was a "Traumatizing Experience"
Teacher Jania Ashay claimed she was fired from her job after a video surfaced of her dancing with students showed up on TikTok.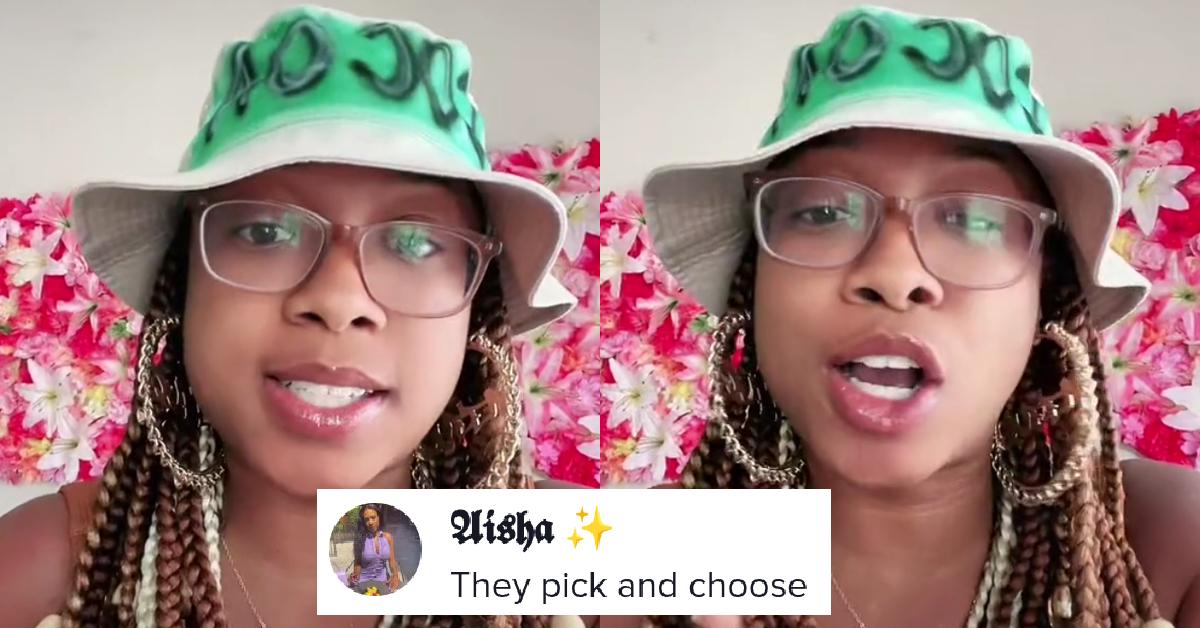 Professionalism and social media don't always go hand in hand and oftentimes, people can find their careers in jeopardy from a single social media post. In some instances, the outrage folks express at these comments, photos, or video clips is understandable, and other times, a lot of folks seem to side with the poster in question.
Article continues below advertisement
Nick Cannon, for instance, posted online that because Black people "are the Semitic people" it's impossible for them to "be anti-Semitic," which had Viacom promptly cut ties with the talent. Roseanne Barr once referenced Planet of the Apes while talking about former President Barack Obama adviser Valerie Jarrett and her deal with ABC was also terminated.
The former head of PR for IAC, Justine Sacco also joked about hoping she didn't get AIDS before heading on a flight to South Africa, and implied that she wouldn't because she was white. 11 hours later after she landed, she realized she had been fired and she was the number one trending topic on Twitter.
Many of these instances seem vastly different, however, from the circumstances that former teacher Jania Ashay says cost her her job.
Article continues below advertisement
Jania stitched her video with Lexi Larson, a TikToker who said that she was fired from her new job after sharing her salary online. Jania says that she too was let go after appearing in a clip on the social media platform where she was seen dancing with a student. "Me too homegirl," she says in the viral clip.
Article continues below advertisement
"This was actually a very traumatizing experience but I think I am healed enough to share my experience. They don't call it a for you page for no reason and I hope this lands right on your timeline 'cause it's time for you to hear my side of the story. And you know who I'm talking to." At this point in the video, a text overlay reads: "You know IM TALKING TO YOU MISS GIRL!!!!!"

Article continues below advertisement
Jania explains that she's a certified and licensed ESL teacher and says that she was teaching in a "Suburb school" and implied that they were racist and "treated her as such."
She said that one woman she worked with acted like she didn't know when she was saying hurtful things, and gave in an example of a text overlay, like correcting her grammar ("ask" vs "ax") in front of students, which was embarrassing.

Article continues below advertisement
Jania interviewed and attained the job of being an ESL teacher at the school and clarified that she would travel with the students in the school to their classes, but that her students still considered her their teacher, as she was "co-teaching" with the other instructors in the school, so she basically spends the entire school day with her students.
One day while Jania was eating lunch in her classroom, some students came in and asked if they could eat in there with her and she said no problem. They then asked if they could record a TikTok video, which she admits she shouldn't have done as phones weren't allowed in school, but did so anyway (she questions in another text overlay if she should've gotten fired over it, however.)
Article continues below advertisement

"I'm a cool teacher so of course I'm gonna say yes," she says in the clip. The following day, she says that the two students involved in the TikTok for a "simple little dance" were called into the office, which Jania thought was overkill. "It was so PG," Jania adds and mentions although they were dancing to a Nicki Minaj song, it was an edited version of the track.
Article continues below advertisement
The Principal then tells the students to take the TikTok video offline but not to tell Jania about the situation, which the TikToker thought was an attempt for her to "come in blindsided" by the entire situation. But the students, because Jania's the "cool teacher" they wanted to hang out with during lunch, told her what transpired in the Principal's office.
Article continues below advertisement
Jania said she still has the video that the kids got in trouble for posting on TikTok "to this day" (presumably as proof of how PG it was. She also uploaded the video to TikTok to back up her claim) and says that the Principal proceeds to call her into the office while she's in the middle of teaching kids in her classroom. She then went on to see that she recorded her meeting with the Principal as well.
"Y'all she was talking to me like I was a child," Jania said. According to the TikToker, the Principal talked down to her and called her behavior unprofessional and the two of them head to HR together, and Jania was fired as a result of the TikTok.
Article continues below advertisement

Jania is now a travel adviser who visits destinations all over the globe and posts about her trips on social media, but says that her viral TikTok also helped her secure a position at a school she loves as well.