A New Freeform Documentary Looks Into How Possible Cult Leader Teal Swan Took Flight
If you search for "Teal Tribe" on Facebook, you'll discover a staggering number of groups devoted to Teal Swan. If you click into the Teal Tribe - Intentional Community - World group, you'll be directed to various groups that are based out of specific locations such as Germany, Switzerland, or Prague. How could one person warrant such a following?
Teal Swan's Facebook page boasts over a million fans, her Instagram has a smidge over 600,000, and an unverified Twitter account which appears to be hers has nearly 30,000 followers. She has evolved beyond a cult of personality and into the orbit of literal influencer.
Article continues below advertisement
On her own website, Teal describes herself as some who "travels the world teaching people the truth of the universe, helping people to see the truth of themselves, and teaching them how to transform their emotional, mental, physical, and spiritual pain."
That certainly sounds like a cult.
Now, a new Freeform documentary titled The Deep End will unlock some of the mysteries and problems surrounding the charismatic wellness guru. Filmed over the course of three years, it takes viewers behind the veil of a... spiritual leader? Motivational speaker? Definitely not a cult leader, claims Teal. Let's get to know Teal a little bit (if such a thing is possible) ahead of the documentary.
Article continues below advertisement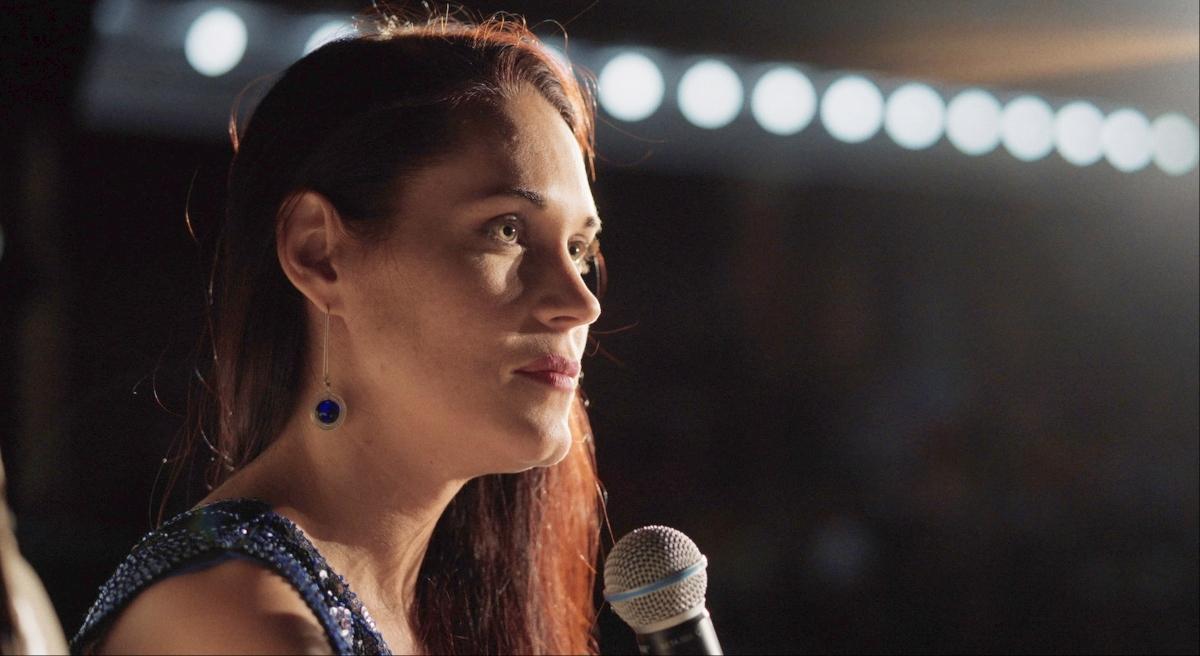 Is Teal Swan a cult leader?
Again, Teal Swan claims she is not a cult leader but we think she doth protest too much. According to psychiatrist Robert Jay Lifton (as reported by The Guardian), who wrote a paper called "Cult Formation" in the early 1980s, cults share three common features. First and foremost, and possibly the most obvious, you need a captivating leader like Teal Swan.
Article continues below advertisement
Teal Swan has hundreds of videos on her YouTube channel. She has written six books. If you want to see her live, you need only attend one of her events during which she sits alone on a stage, speaking directly to the audience. It's clear that she is more than a figurehead; she is the organization. It could not go on without her.
Secondly, "a process [of indoctrination or education is in use that can be seen as] coercive persuasion or thought reform [commonly called 'brainwashing']." Remember the six books and the hundreds of YouTube videos? That's how Teal Swan spreads her messages. Videos have titles like Resistance Is Not Always a Bad Thing or How to Talk to and Understand an Extreme Liar.
Creating YouTube videos is really no different than the 12-part video series created by Heaven's Gate, which featured the teachings of their leader Marshall Applewhite.
Article continues below advertisement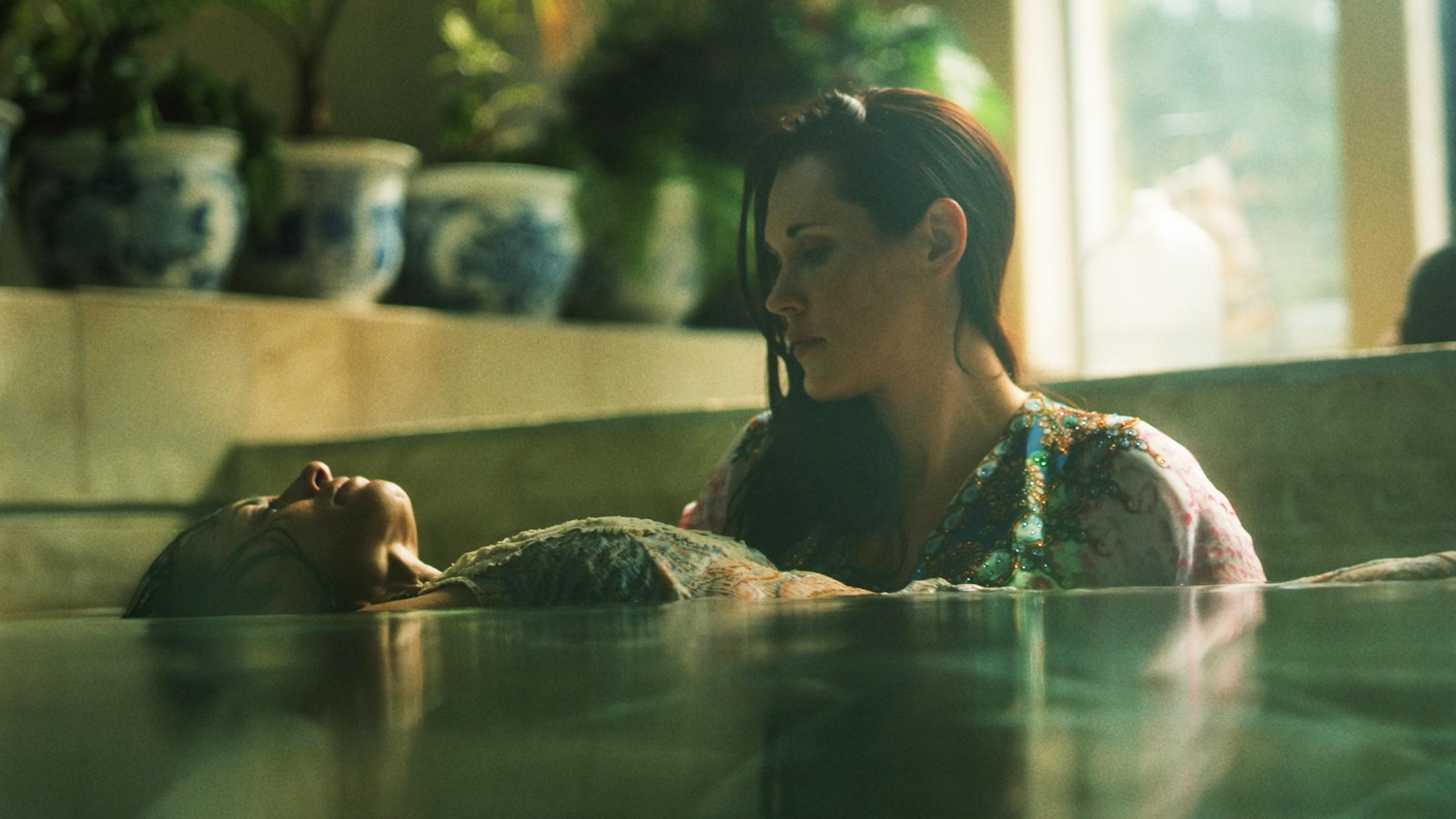 Finally, the group members will be exploited in some way, either sexually (like the Manson family) or perhaps economically. Teal Swan's YouTube videos may be free, but her books, live events, and online courses are not. If you're interested in Teal's How to Thrive in a Crisis course, you need only fork over $399 to thrive in the kind of crisis created by, say, not being able to pay your mortgage because you spent nearly $400 learning how to thrive in a crisis.
Article continues below advertisement
What can we expect from 'The Deep End' documentary?
The first thing Teal Swan says in the trailer for The Deep End is, "What we're going to be doing is what I call 'channeling.' It's an incredibly dangerous process. It's also one of the most powerful tools, that has ever existed." And with that she has positioned herself as someone of great importance to the group of people standing in a circle outside, holding hands around Teal Swan. If it walks like a cult and quacks like a cult, it's a cult.
Article continues below advertisement
One follower says, "I feel like she's Jesus," while another looks at the camera absolutely awestruck saying, "I would die for this."
The rest of the trailer promises to show us more insight into what it means to be a member of the Teal Tribe. Perhaps the most fascinating part is the private investigator hired to see if this is, in fact, a cult.
One of the last things Teal says in the trailer is perhaps the most cult-like: "I feel like I am this spokesperson...for every 'lost toy.'" When you become the person that everyone must go through, you are not part of a collective body worshipping some higher being. You are making sure they have to worship you. Do you smell that? It smells like a cult.
The Deep End is out May 18 on Freeform and will be available to stream the next day on Hulu.