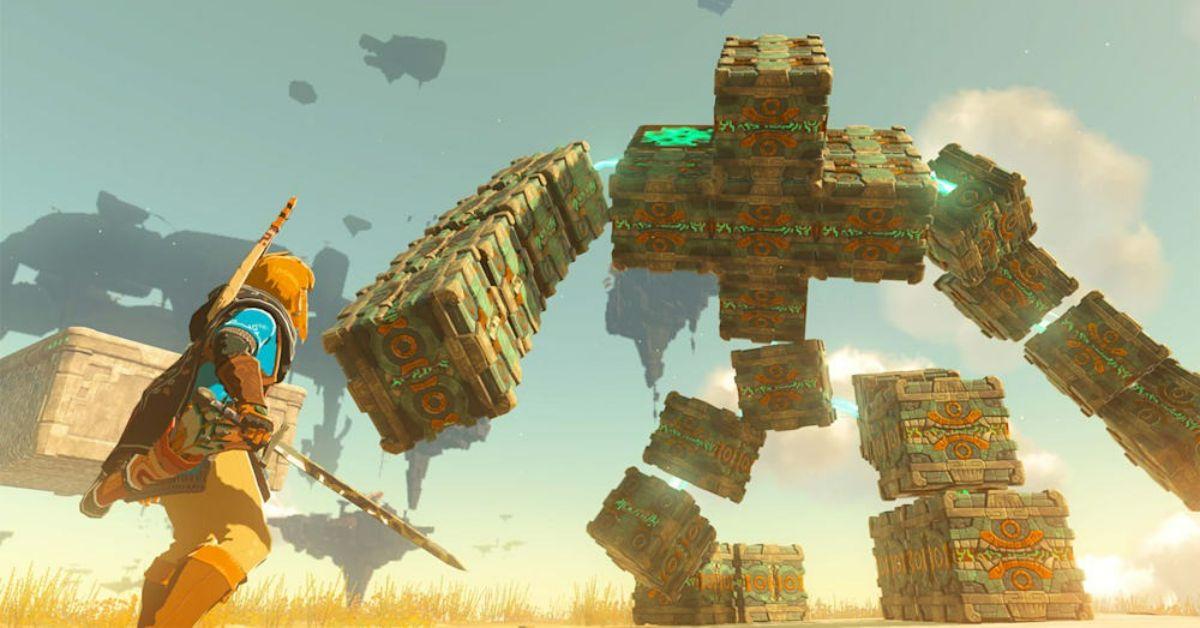 There's an Easy Way to Duplicate Items in 'Tears of the Kingdom' — Here's How It Works
If you're looking to stock up on powerful gear, you need to know about this 'Tears of the Kingdom' duplication glitch that'll help fill your inventory.
In Tears of the Kingdom, the world of Hyrule is your playground. There's no shortage of ways to travel across its vast stretches of land, defeat its enemies, or conquer its plethora of shrines. However, players are also discovering a variety of bugs and exploits with the game, and a newfound duplication glitch might be the most useful one yet.
Here's a look at how to perform the Tears of the Kingdom duplication glitch, allowing you to quickly make a replacement for your best gear.
Article continues below advertisement
How to perform the 'Tears of the Kingdom' duplication glitch.
To duplicate items in Tears of the Kingdom, you'll need to dive in and out of your menus a few times. It's fairly simple once you get the hang of it — although expect to fail on your first few attempts. Also, note that this only seems to work with weapons, shields, and bows that you're discovering for the very first time. Once you've discovered a weapon, this method no longer works.
At any rate, here's how to duplicate weapons in Tears of the Kingdom:
Article continues below advertisement
Ensure you have space in your inventory.
Unequip your weapons (including shield and bow).
Pick up the new weapon — it should appear on your screen as "???" since it's a newly discovered item.
Once the pop-up box appears on the screen with weapon details, press the start button to open the inventory.
Sort your items (press Y).
Equip whatever item is in the last slot of your inventory.
Exit your inventory.
Open the inventory again.
Drop the item that you just equipped.
Close the inventory screen and pick up the item you dropped.
Do it properly, and that should produce a duplicate of the item you discovered. If you need a bit more guidance, be sure to check out this detailed video walkthrough.
Article continues below advertisement
What weapons should I duplicate in 'Tears of the Kingdom'?
Although you can only duplicate newly discovered weapons and shields, it's pretty easy to tell when using the duplication glitch is worth the hassle. After each new item is discovered, you'll get a pop-up notification telling you the weapon's (or shield's) strength.
Article continues below advertisement
If its stats are higher than anything else in your inventory, then you should go ahead and use the duplication glitch. Remember, this can only be used once per item — and if you don't do it as soon as you discover a new item, you won't be able to do it later on in the game.
Weapons and shields break all the time in Tears of the Kingdom, so duplicating new gear with high stats is an easy way to keep your inventory loaded with powerful gear. Of course, once you play the game long enough you won't be able to use this glitch (as you'll have discovered most of the items in the Hyrule), but it's a great way for newcomers to quickly fill their inventory and ensure they always have a great weapon on hand for an upcoming battle.