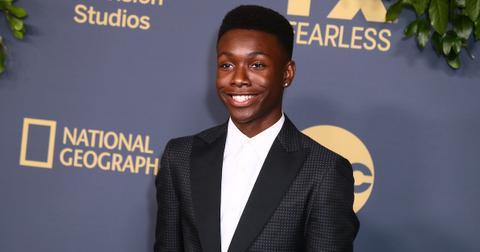 Niles Fitch Has More in Common With Teenage Randall Than You'd Think
By Pippa Raga
Another Tuesday means another episode of This Is Us, which treats us to our dose of emotional catharsis week after week. Season 4 has so far introduced a host of new characters, whose connections to the Pearsons we're slowly beginning to see unfold. But the season has also cemented the importance of the Pearsons' coming-of-age, especially the adolescent Big Three whose early relationships and anxieties are so formative to who they are in present day.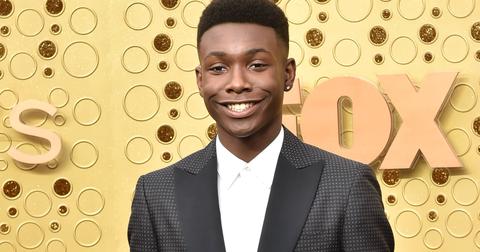 Here's what you need to know about Niles Fitch, who plays teenage Randall on This Is Us.
Playing Randall, a black man who was adopted and raised by white parents is Niles Fitch, who's been in the entertainment industry since he was 4 years old.
That's when he first started modeling in Atlanta, but a few years later, Niles landed a role at protagonist Simba in Broadway's The Lion King and toured that show across the country.
Before long, he was trading in the stage for a place behind the camera, and appeared in House of Payne, Army Wives, and Law & Order: Special Victims Unit, where many famous actors get their start. Soon, he was a regular on Mistresses and Atypical, then secured his spot in TV history with his role as the younger version of Emmy Award-winning Sterling K. Brown.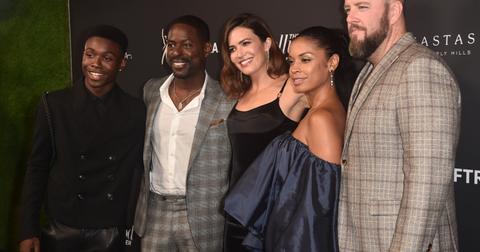 Niles finds his character very relatable.
Talking to Bello Mag, Niles explained some of the ways playing teenage Randall has affected his life and career. "This role has impacted my professional and personal life," he said.
"Working with such great actors has improved my craft so much," Niles continued. "My personal life has changed because it's given me the ability to take care of and give back to my family after all their sacrifices."
Funnily enough, Niles started acting as a child so that he could save his own money for college. "I realized I wanted to act at 4 years old when I would audition for commercials and do print modeling jobs," he told the outlet.
"My parents saw that passion and thought getting me into the entertainment business would get me money for college," he added. "Fourteen years later, here I am!"
Niles also mentions that "everything that Randall has gone through, I've been going through," from learning to drive, prom, and entering college.
"Funny story," he interjected, "I had stopped studying for my learner's permit and then the script came, and Jack was teaching Teen Randall to drive! My mom freaked out because I needed my permit to film this part of the episode. We went to the DMV the next day ... I passed!"
Follow Niles on Instagram to stay up to date with his upcoming projects.
As expected, Niles' regular role on NBC's hit This Is Us is propelling the young actor's career into the spotlight. He recently finished Miss Virginia, where he plays Uzo Aduba's son. Stay up to date with his projects here.
This Is Us airs Tuesdays at 9 p.m. on NBC.