This TikTok Shares a Disturbing 'Teletubbies' Conspiracy Theory About the Show's Origins
A recent TikTok shares a disturbing 'Teletubbies' conspiracy theory about where the inspiration for the children's show came from.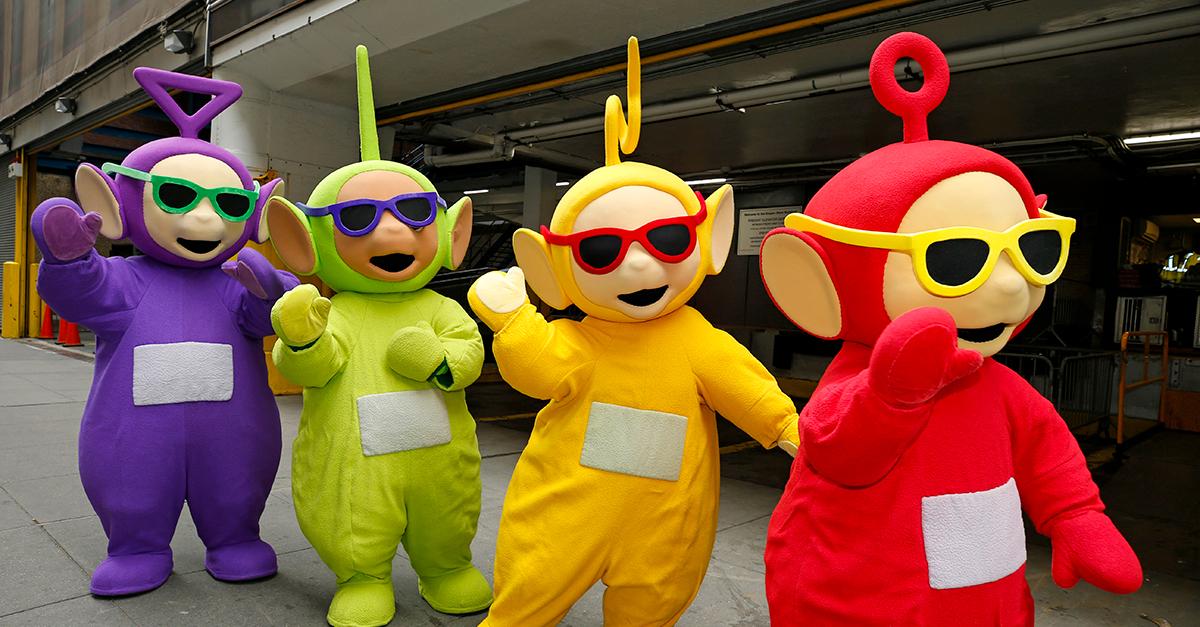 CW: This article contains content that some readers may find disturbing.
If you're a millennial who grew up with certain cartoons and later transitioned to non-stop internet exposure, you've probably seen some of the wacky conspiracy theories floating around forum threads and Tumblr about those same cartoons. In an attempt to inject needless existentialism and social commentary into these shows, folks have been coming up with all sorts of weird stories about innocent children's programming.
Article continues below advertisement
People have said that Ed, Edd n Eddy takes place in purgatory or that the Rugrats babies are all figments of Angelica's imagination. The story about guns and drugs in Barney's tail was a major talking point in the documentary series I Love You, You Hate Me on Peacock.
A lot of these theories don't have any basis in truth, but believe it or not, folks on the internet are still making them. In fact, a recent TikTok just shared a conspiracy theory about the inspiration for Teletubbies.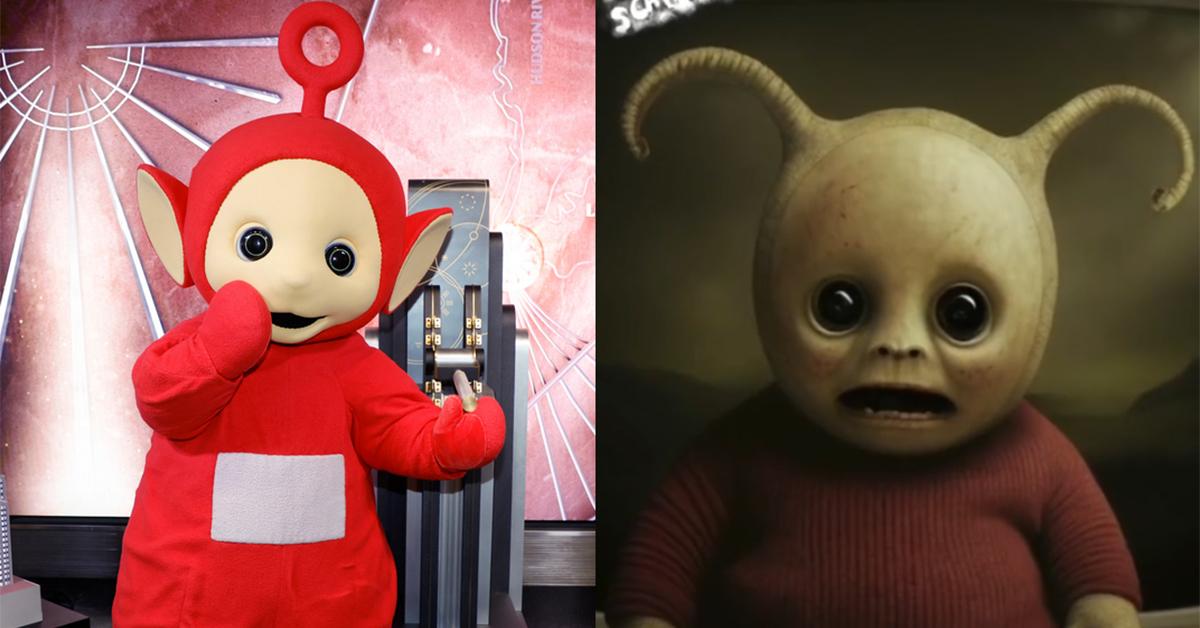 Article continues below advertisement
This 'Teletubbies' conspiracy theory on TikTok gives the show some dark origins.
Take a trip down memory lane as we remember Teletubbies. The children's show first premiered in 1996 on BBC 2 before being aired internationally. It followed the titular Teletubbies, four differently colored humanoid beings with screens on their bellies. Tinky Winky, Dipsy, Laa-Laa, and Po exist in a peaceful grassy field and get into all sorts of antics between them and their many odd robotic companions.
The original show won several BAFTA awards and two Daytime Emmys during its four-year run.
But according to this conspiracy theory, the show was inspired by some twisted and tragic events. The theory comes from @TheScarecast, a TikTok that posts short horror stories and has even covered other conspiracy theories for other children's shows like Blue's Clues.
According to this theory, Teletubbies was inspired by horrific events that occurred in a Bulgarian mental facility. Four "psychotic" children reportedly died in the facility, and their deaths provided the basis for the main characters.
Article continues below advertisement
As the theory goes:
Tinky Winky was inspired by a deaf child who supposedly suffered from frostbite while chained to a fence outdoors. A child who suffered from starvation and lay in his own vomit for days gave rise to Dipsy. Laa-Laa was inspired by a facially deformed girl who spent five years in isolation. Lastly, Po came from a girl who was burned in a fire.
Additionally, the name "Teletubbies" comes from the fact that the kids reportedly tried to hide mini-TVs in their stomachs and died in the process.
Article continues below advertisement
The theory is outlandish at best, with many people in the comments claiming that whoever came up with the theory "didn't even try to make this believable."
In fact, the true inspiration behind Teletubbies is well-documented. In a 2013 interview with The Guardian, series co-creators Anne Wood and Andrew Davenport discussed where they got the concept for the show. According to Anne, they drew inspiration from technological advancements at the time.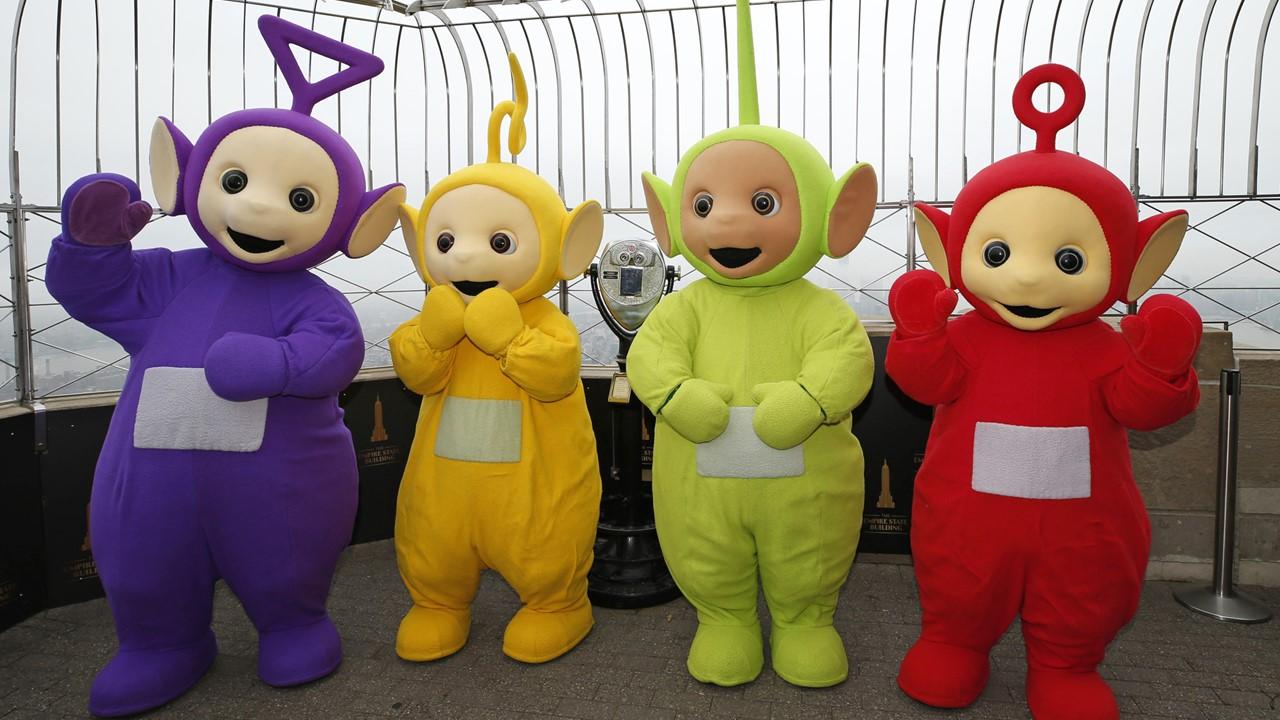 Article continues below advertisement
"We were interested in how children were reacting to the increasingly technological environment of the late 1990s," Anne told The Guardian. "We'd just visited the Smithsonian Institution in Washington and Andrew had been amused at how astronauts looked like toddlers in nappies. We drew up a picturebook of technological babies, took it to the BBC, and were unnerved to find that the 11 other companies bidding had brought lots of fancy equipment and technical displays."
For the most part, no one needs to look any deeper into Teletubbies eating tubby custard while the Sun Baby laughs in the sky. However, that hasn't stopped folks from trying to give them their own fan-made dark and gritty reboot.