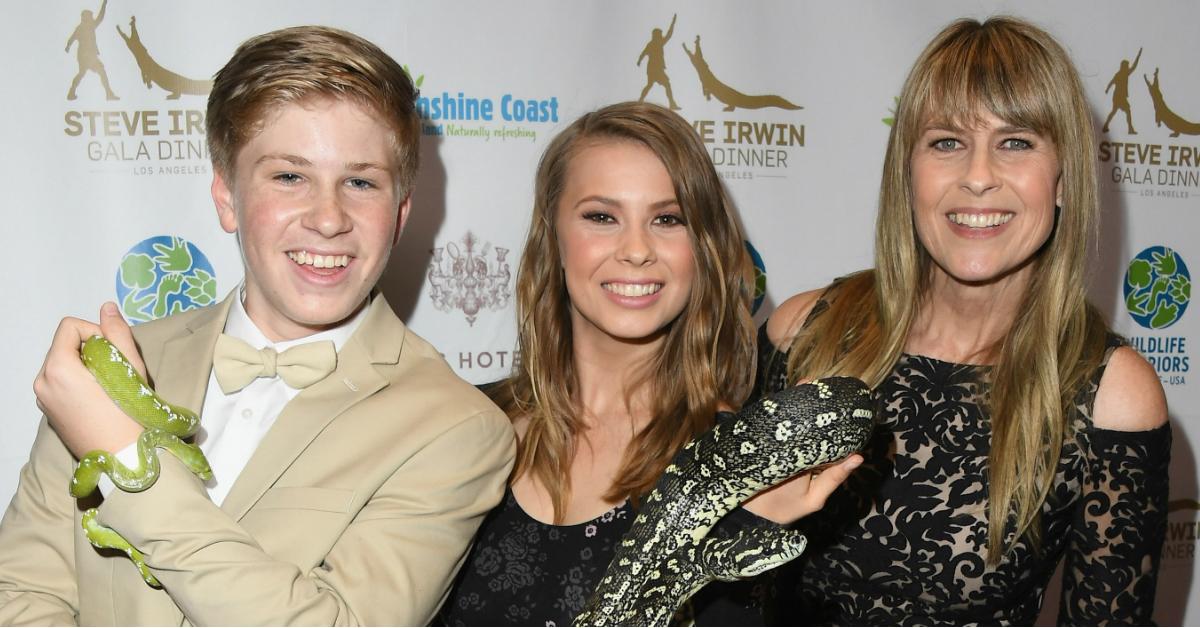 Is Bindi Irwin's Mom Looking for Love? The Scoop on Those Russell Crowe Rumors
Bindi Irwin is finally married to longtime boyfriend Chandler Powell, and her mom Terri Irwin couldn't be more thrilled. Terri, whose husband Steve Irwin died tragically in 2006, tweeted a congratulations to the cute couple when they first got engaged.
"I am so very happy," she wrote, "and I know Steve would be too."
Terri continues to work with environmental causes dear to her late husband's heart. She's moved forward with her life, but she hasn't put the Crocodile Hunter completely in the past.
Article continues below advertisement