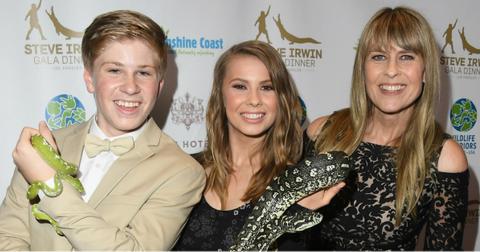 Is Bindi Irwin's Mom Looking for Love? Here's What You Need to Know About Terri Irwin
By Rebecca Macatee
Bindi Irwin just announced her engagement to longtime boyfriend Chandler Powell, and her mom Terri Irwin couldn't be more thrilled. Terri, whose husband Steve Irwin died tragically in 2006, tweeted a congratulations to the cute couple.
"I am so very happy," she wrote, "and I know Steve would be too."
Terri continues to work with environmental causes dear to her late husband's heart. She's moved forward with her life, but she hasn't put the Crocodile Hunter completely in the past.
So is Terri Irwin dating?
Terri has not dated since the death of her husband, and she doesn't have any plans to start. "I think it's wonderful when people who have lost someone find love again, but I'm not personally looking, and I haven't been on a date in 27 years," she told People in 2018.
"In fact, it's been so long, I've had a couple of lovely women ask me out because they figured that's the case. But I'm content," she added. "I have two beautiful kids, a really full plate. I've already had my happily ever after."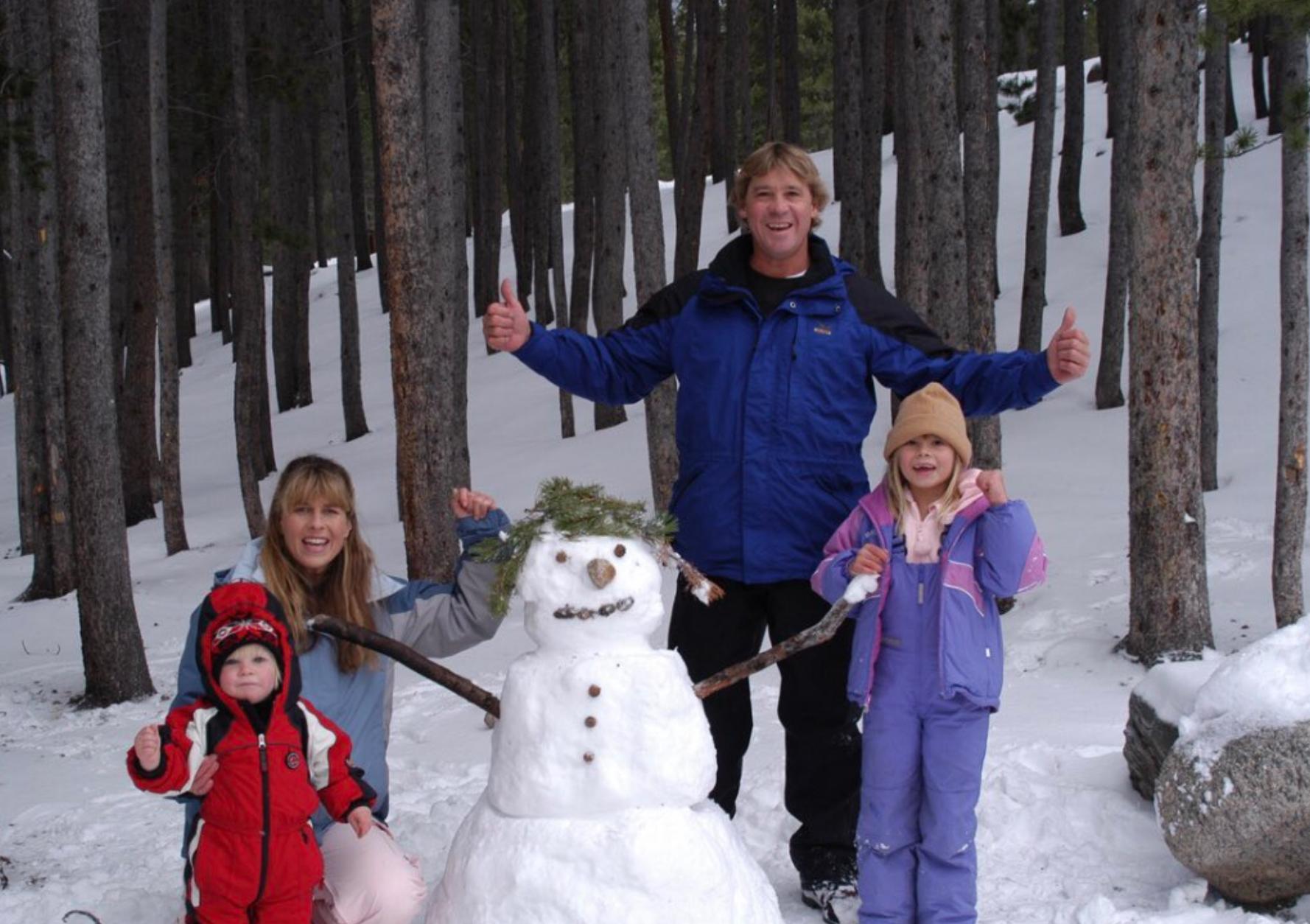 Did Terri Irwin used to date Russell Crowe?
Terri's longtime friendship with the actor has sparked some romance rumors in the tabloids, but don't believe everything you read. "He's a great guy but absolutely just a dear friend," Terri told Access Hollywood in 2017. "The saying goes, when it comes to friends I'd rather have four quarters than a hundred pennies... and he's definitely a quarter."
Terri and her children are carrying on Steve Irwin's legacy.
Terri, Bindi, and Robert all work at Australia Zoo and continue to promote wildlife conservation. According to a Google blog post Terri wrote in 2019, Australia Zoo "is still growing with more than 1,200 animals, and nearly 1,000 acres."
"We protect nearly half a million acres of habitat, and our non-profit organization supports conservation projects around the world," she added. "We even have a Wildlife Hospital that has treated over 82,000 sick, injured, and orphaned wildlife, solely to return them back to the wild."
Terri's life remains changed for the better — all thanks to Steve.
Steve gave Terri two beautiful children and set the groundwork for her career in conservationism, but he also taught her how to be truly adventurous.
"Being with him was exhilarating and exhausting," Terri said in a candid 2018 interview with You Magazine.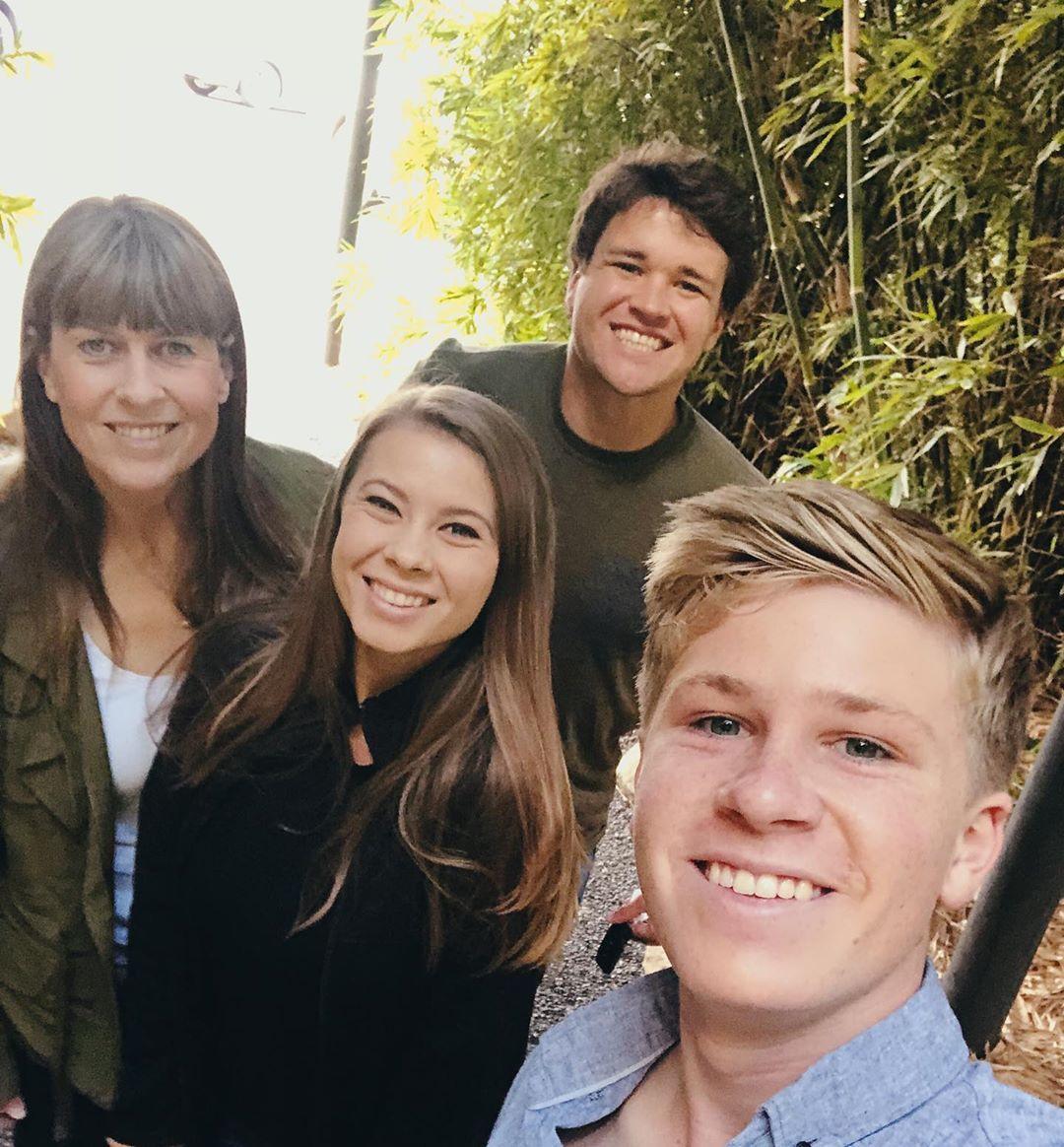 "I learned to say 'yes' to every suggestion – which was usually along the lines of 'I'm going off to film sharks for a week then hang out and explore for a couple more,'" she continued. "'Are you coming? We're leaving in an hour...' I would immediately have to abandon all my meetings and go to pack clothes for the kids and me. It was insane but such an adventure. We did everything together."
We're sure Steve would be proud of his family today. For more on Terri's life, follow her on Twitter @TerriIrwin.