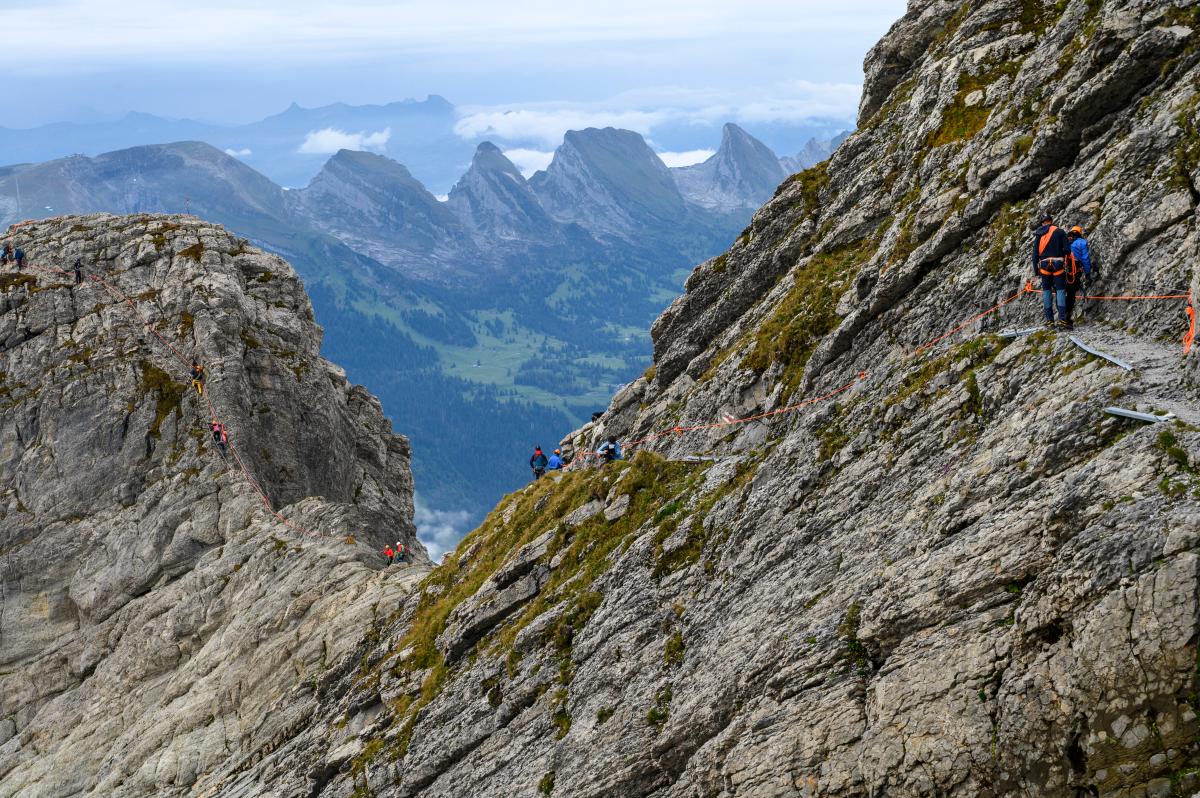 Most of the Switzerland Locations in 'The Amazing Race' Are Accessible to Tourists
Season 33 of The Amazing Race picks up almost where it leaves off when it brings back seven teams — two of whom were initially eliminated before the COVID-19 hiatus. In Episode 4, the teams start and end in Switzerland, known as one of the most neutral countries in the world. Also known for its Swiss cheese, Swiss chocolate, and Swiss banks, The Amazing Race Season 33 gives us a rare peek into some of Switzerland's lesser known hidden gems.
Article continues below advertisement
In Episode 4, the contestants race around Switzerland, stopping through many picturesque locations until they reach their final meeting point of the leg. As far as we know, Episode 5 also takes place entirely in Switzerland. So what are the locations The Amazing Race travels to, and is it possible to go there ourselves?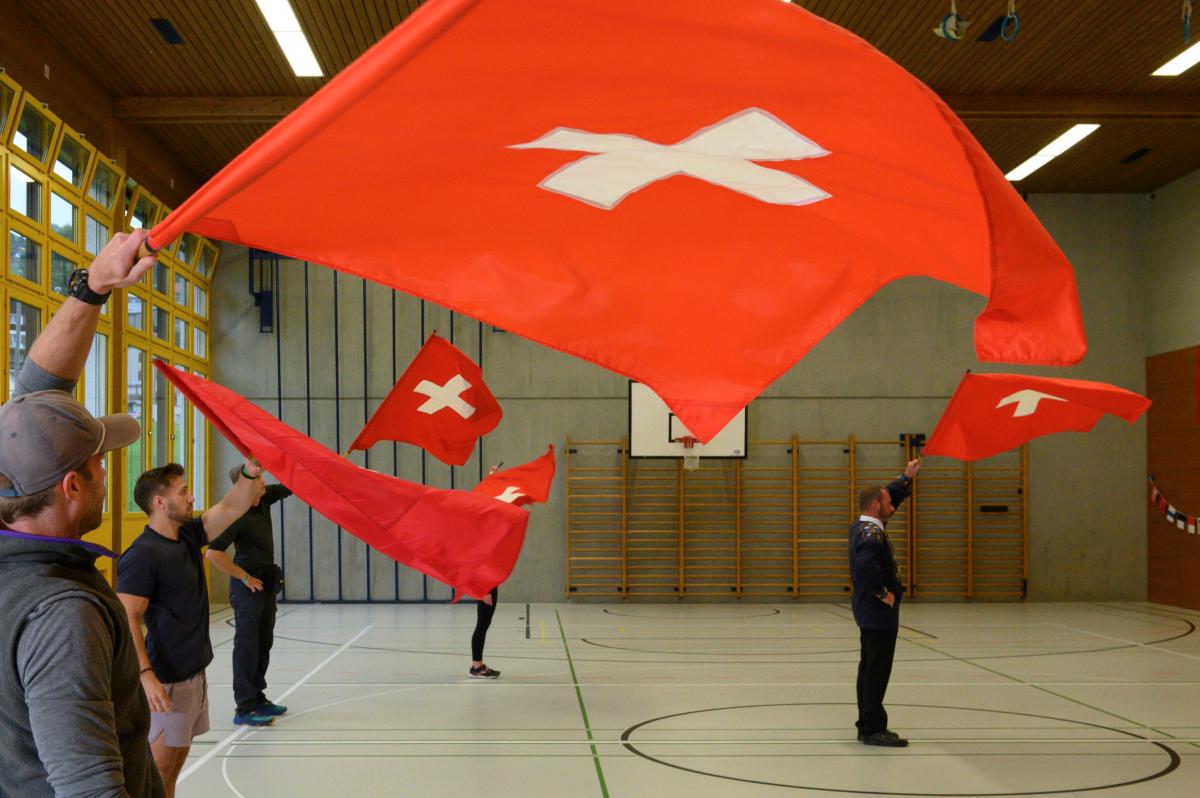 Article continues below advertisement
In Episode 4 of 'The Amazing Race,' the teams travel to many locations throughout Switzerland.
The fourth leg starts in St. Gallen, Switzerland, a small city that represents the center of eastern Switzerland. It's known for the Abbey of Saint Gall, a UNESCO World Heritage Site that was founded in the 8th century. The teams begin outside the St. Gallen Cathedral, which is part of the Abbey and easily accessible to tourists.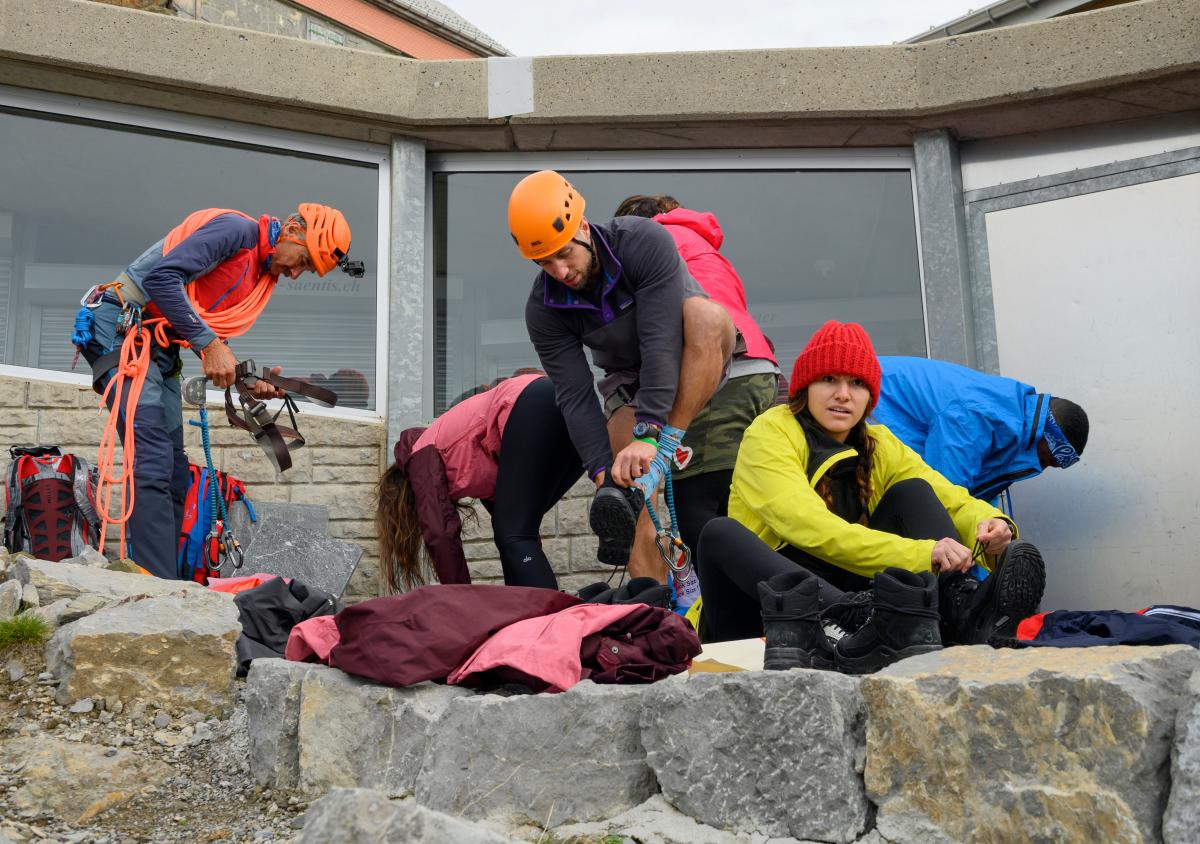 Article continues below advertisement
From there, the teams hop onto buses that bring them along Museumstrasse to the town of Hundwil. Like St. Gallen, Hundwil is a mainly German-speaking area of Switzerland that is home to the Schwägalp Pass, a high mountain pass in the Alps. The teams were then tasked with riding a gondola from the Schwägalp Pass up to Säntis, a ride that any tourist is welcome to take for about 50 euros roundtrip.
Säntis is the beautiful peak that Phil Keoghan describes with an unrivaled view of six countries: Switzerland, Germany, Austria, Liechtenstein, France, and Italy. It is the highest mountain in the Alpstein massif of northeastern Switzerland at 8,208 feet above sea level. This is where Sheri and Akbar fall behind while Sheri tries to overcome her fear of heights and run along the mountain's peak to the next clue.
Article continues below advertisement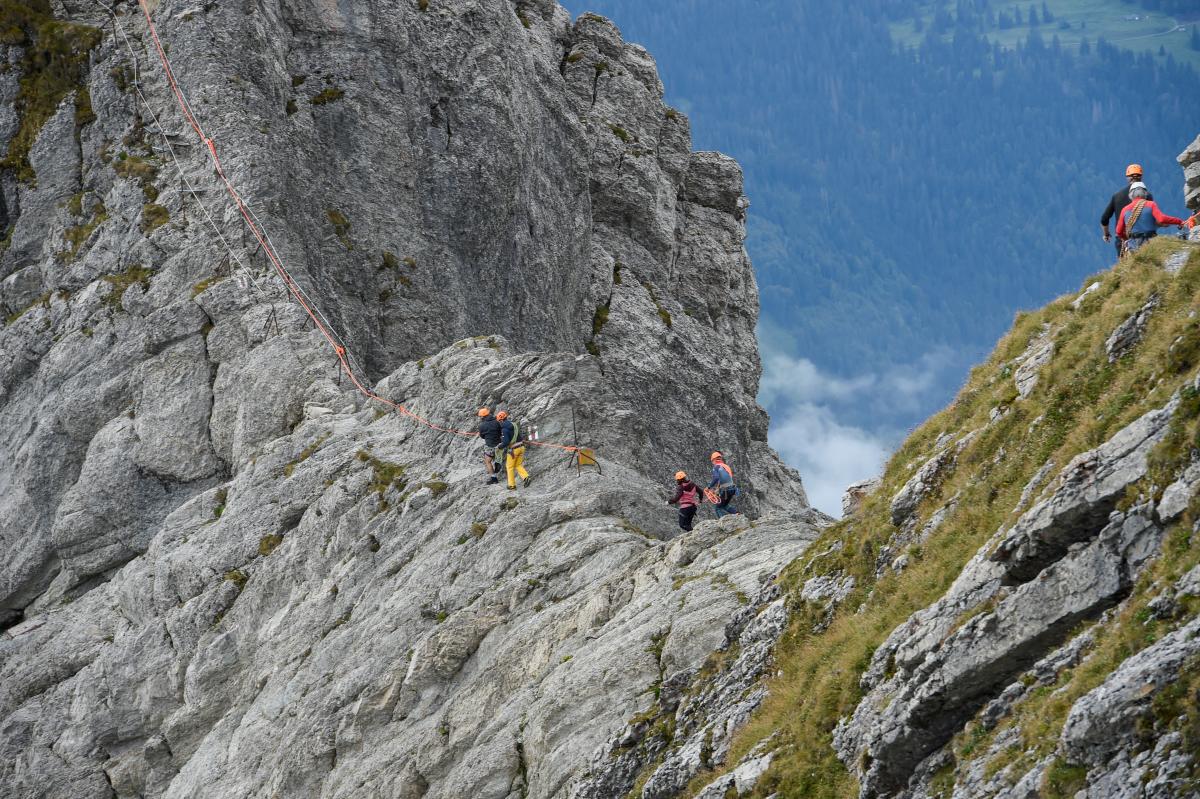 Once teams travel back down to the Schwägalp Pass from Säntis, they are tasked with making their way to their next location: Urnäsch, a small town in northeastern Switzerland. This is where teams are faced with the "Punch It or Toss It" detour. After this, teams must find their way to the resting point location in Altstätten, another small city in eastern Switzerland, right on the border of Austria.
Article continues below advertisement
The fifth leg of 'The Amazing Race' Season 33 sees contestants exploring more locations in Switzerland.
Likely because of the lack of public transport due to COVID-19 safety regulations, there will be less travel between countries in this season of The Amazing Race. So, the fifth leg continues on-location in Switzerland. Contestants are faced with a bungee jump off the Verzasca Dam in Ticino, Switzerland, which is right on the border of Italy.
The dam itself is also a popular bungee jumping venue for tourists as well after a James Bond stuntman jumped off it in the opening of GoldenEye in 1995.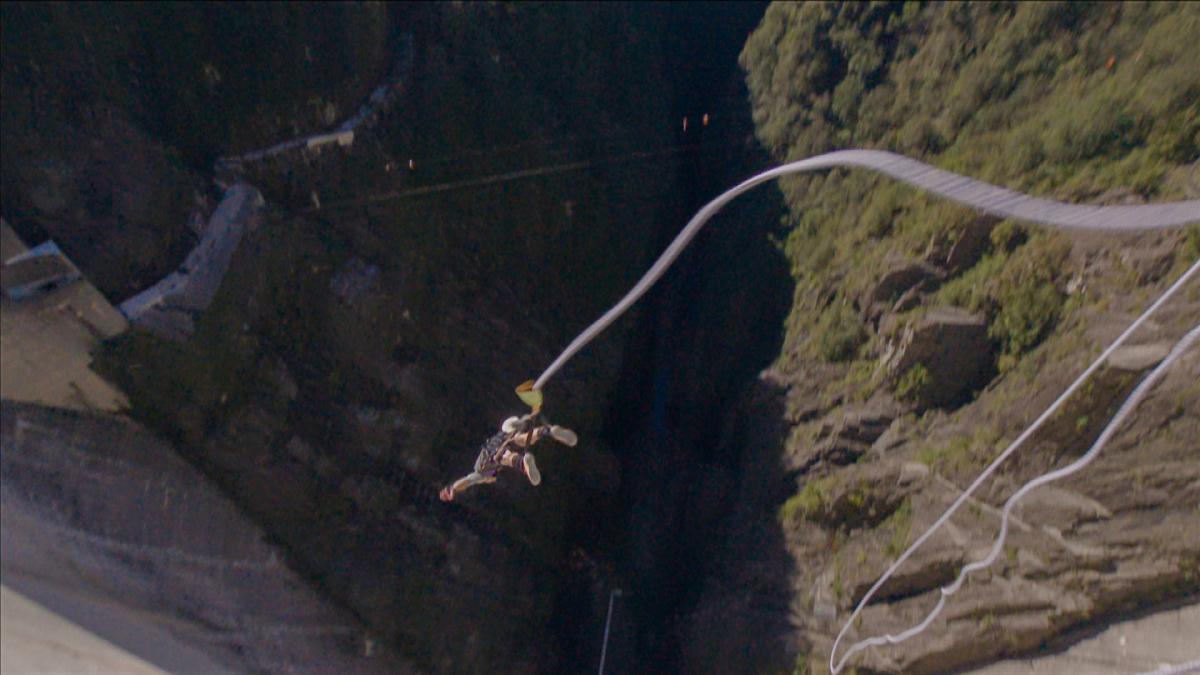 Article continues below advertisement
The teams also travel to Lugano, Switzerland, which is within Ticino. It's the ninth-largest Swiss town, which lies on Lake Lugano and is surrounded by the Lugano Prealps. Similar to in the previous leg, teams must make their way to a funicular, Lugano degli Angioli funicular. However, this funicular is now defunct, although it's on its way to finding a new purpose.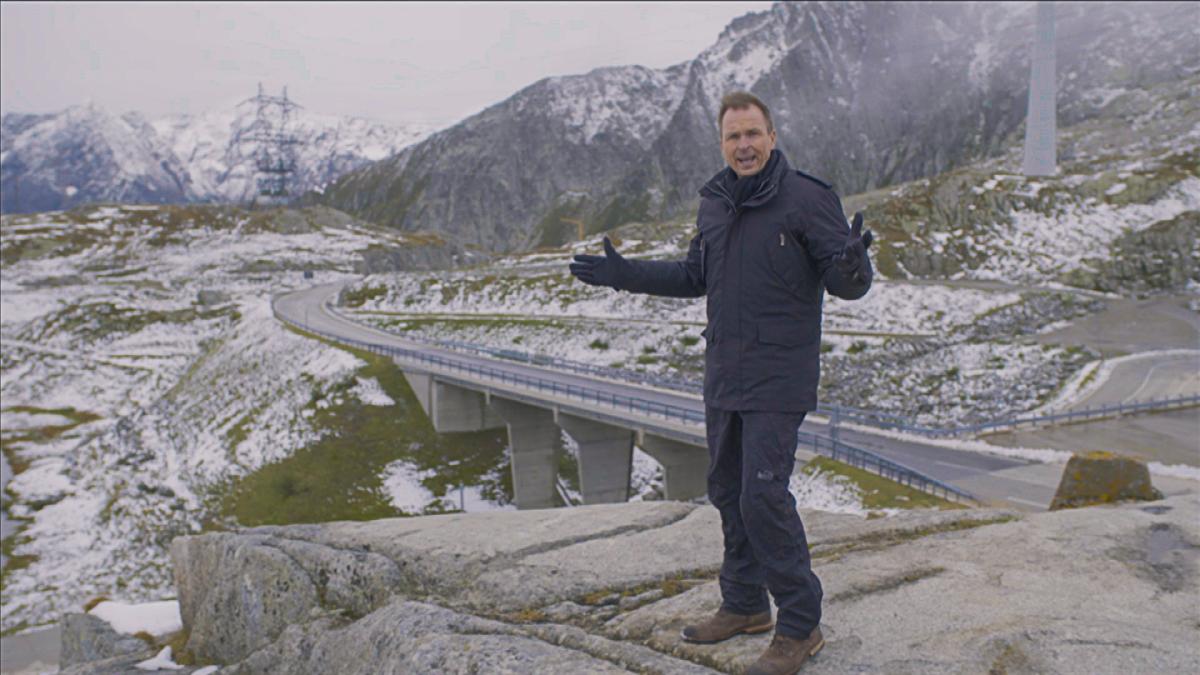 After that, we expect teams will travel onto a future leg, likely in France or Greece, which are both reported to be stops along the race, and are both relatively close to southeast Switzerland.
New episodes of The Amazing Race air every Wednesday at 9 p.m. EST on CBS.