We Know Who Makes It to Hometowns on Season 19 of 'The Bachelorette' (SPOILERS)
Season 19 of 'The Bachelorette' is currently filming its hometown dates segment, so let's delve into the spoilers we know about so far.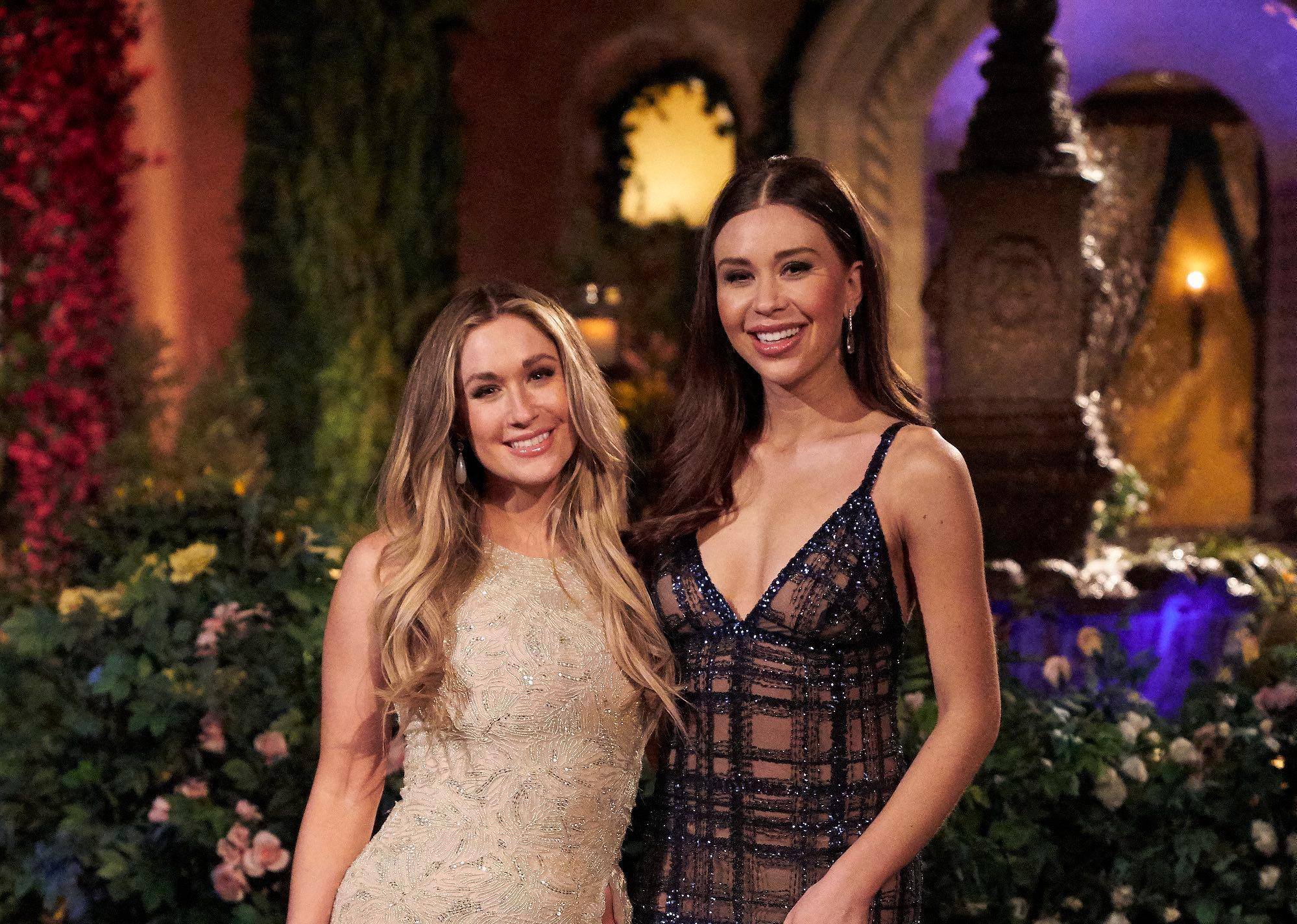 Spoiler alert: This article contains massive spoilers for Season 19 of The Bachelorette.
After the dumpster fire that was Clayton Echard's run as The Bachelor, we're thrilled to announce a brand-new season of The Bachelorette is on the way, and ICYMI, it's unlike anything we've ever seen before. Instead of one leading lady, there are two; that's right, Gabby Windey and Rachel Recchia will serve as co-leads on Season 19.
Article continues below advertisement
Although filming is currently underway, resident spoiler king Reality Steve has the full scoop. So, without further ado, let's delve into the juiciest spoilers regarding Season 19 of The Bachelorette.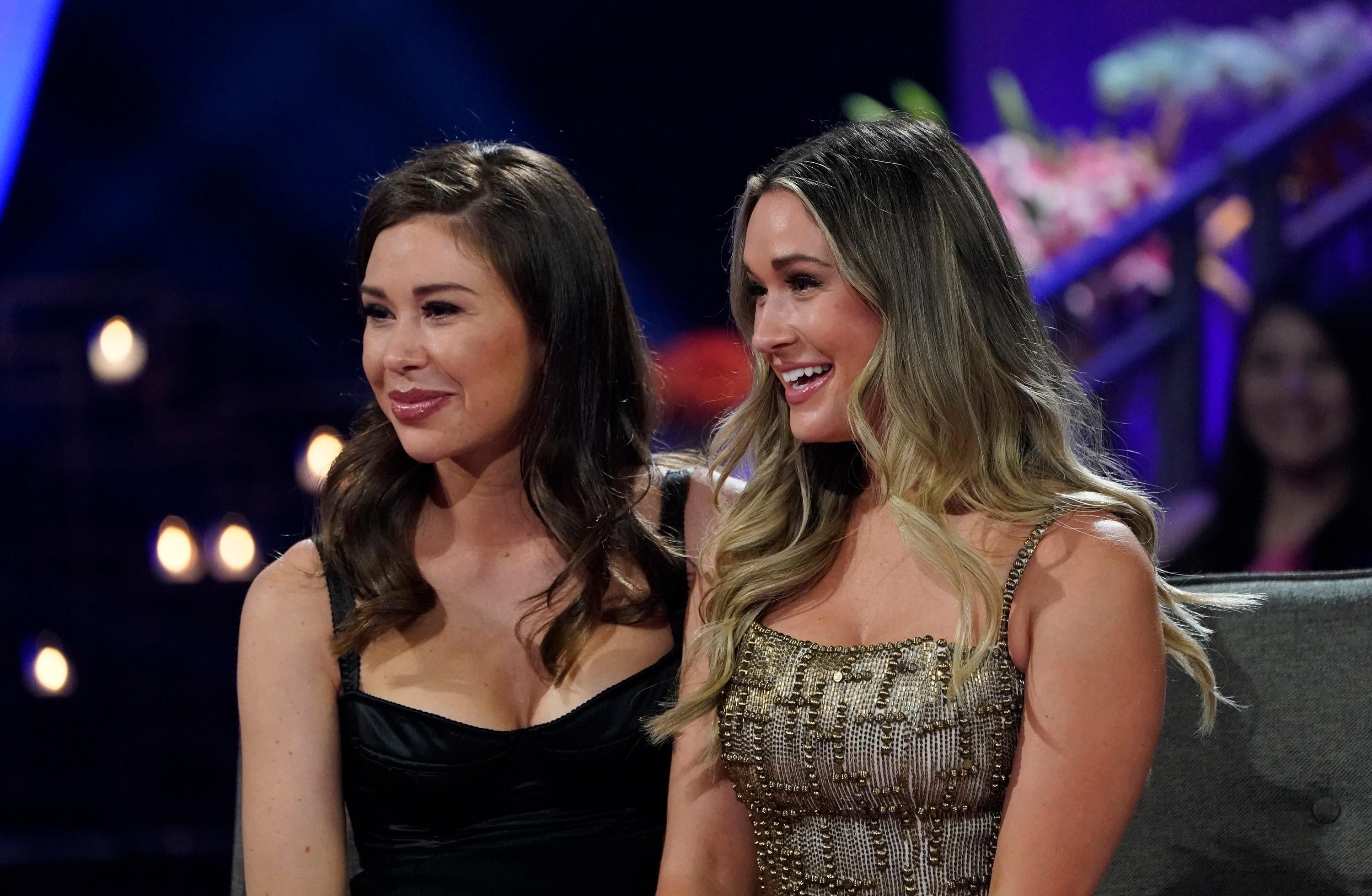 Article continues below advertisement
Here are the juiciest spoilers about 'The Bachelorette' Season 19.
Ahead of filming the historic season, ABC offered fans an early look at 35 potential contestants vying for Gabby or Rachel's heart; however, once filming commenced, Reality Steve reported that Koy Schneiter and Corbin Shaw had been cut from the show. Though no reason was given for their removal, it's likely producers didn't deem them a good fit for the two co-leads.
Additionally, Reality Steve announced that a contestant from a previous Bachelorette season would make an appearance. In a now-deleted Instagram post, the blogger revealed that the returning contestant was Connor Brennan.
Article continues below advertisement
Nevertheless, this proved false once Connor replied to Reality Steve on Twitter, writing, "news to me lmao," with a crying-laughing emoji. Unfortunately, the report still caused Connor to face severe backlash on social media, which he declared was a "great reminder why [he] wouldn't go back on the show."
Article continues below advertisement
Gabby and Rachel travel internationally with their suitors.
There will be more international sequences this season! According to Reality Steve, via the Instagram account @bachelorwhatever, Season 19 heads to Europe in Episode 4.
The post shared that the co-leads and their suitors will fly to U.K.'s Portsmouth and "board the Virgin Voyage cruise," which serves as their transportation and residence while across the pond; from there, the group will trek to France and dock at Le Havre.
Article continues below advertisement
Following France, the group head to Belgium for Episode 5. While in Belgium, it appears Rachel has a 1-on-1 date with Aven Jones, a 29-year-old medical sales representative. Check out the photos from their date here!
Then, in Episode 6, the Bachelorettes and their remaining suitors travel to Amsterdam; there, the co-leads prepare to narrow their search to just four contestants, meaning hometowns are right around the corner.
We know 3/4 of Gabby and Rachel's final four!
On April 23, Reality Steve posted a video of Rachel and Aven on a hometown date in Salem, Mass. The clip shows the pair taking a horse carriage ride to Crow Haven Corner, the oldest witch shop in Salem. Later, Reality Steve also shared footage of the duo outside Finz restaurant.
Article continues below advertisement
On April 24, Reality Steve revealed that Gabby's hometown date in Bedminster, N.J. was with Erich Schwer, a 29-year-old acquisitions analyst. He claimed the pair were at Natirar Park earlier in the day before heading to his family's home.
A few hours later, Reality Steve noted that Rachel would also be in New Jersey, as she is accompanying 25-year-old business owner Tyler Norris on a hometown date in Wildwood; the date is taking place on the boardwalk, so we think it will be a fun day!
Season 19 of The Bachelorette premieres on Monday, July 11 at 8 p.m. EST on ABC.