The Ending of 'The Boys' Season 3 Concluded on a Chilling Note (EXCLUSIVE)
Distractify spoke to 'The Boys' showrunner Eric Kripke, Karl Urban, and Chace Crawford about their thoughts on 'The Boys' Season 3 ending.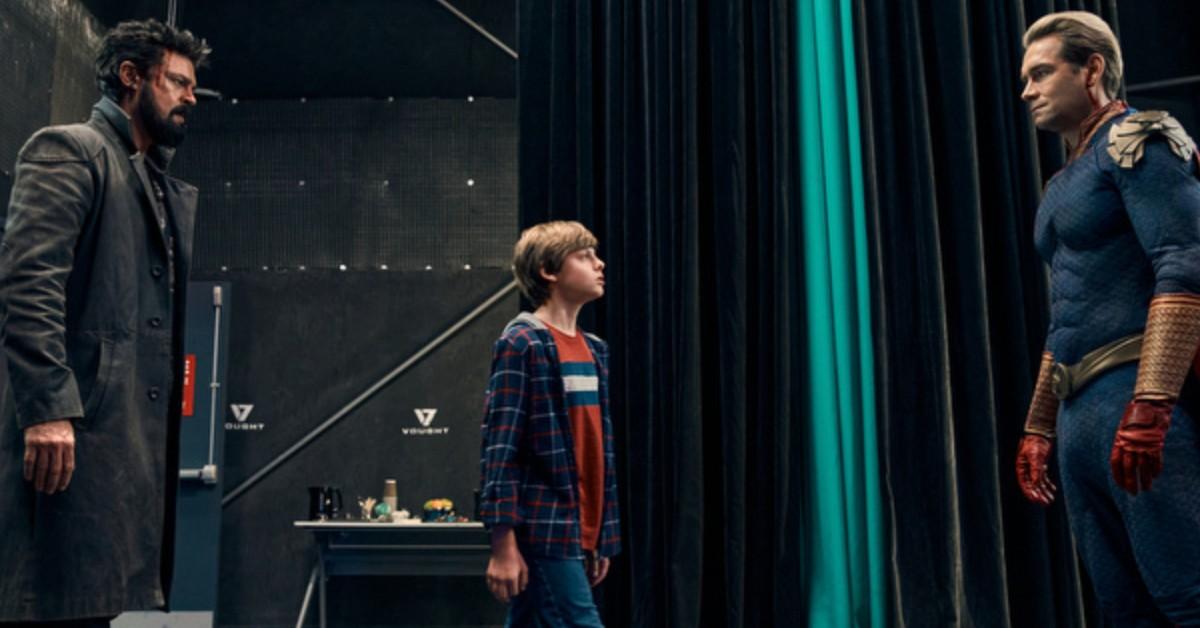 Warning: The following article contains major spoilers for The Boys Season 3 finale on Prime Video.
Fatherhood and what it entails was the name of the game in The Boys Season 3 finale. Soldier Boy (Jensen Ackles) struggled with his desire to be better than his father. Homelander (Antony Starr) manipulated Ryan (Cameron Crovetti) into choosing him over Butcher (Karl Urban).
Article continues below advertisement
Distractify spoke exclusively with The Boys showrunner Eric Kripke and Karl Urban on Ryan's fateful decision. We also spoke to Chace Crawford on whether or not the Deep will finally grow a spine and stand up to Homelander in Season 4.
There's a lot to unpack with The Boys Season 3 ending — so grab your Brave Maeve branded beverages and keep reading!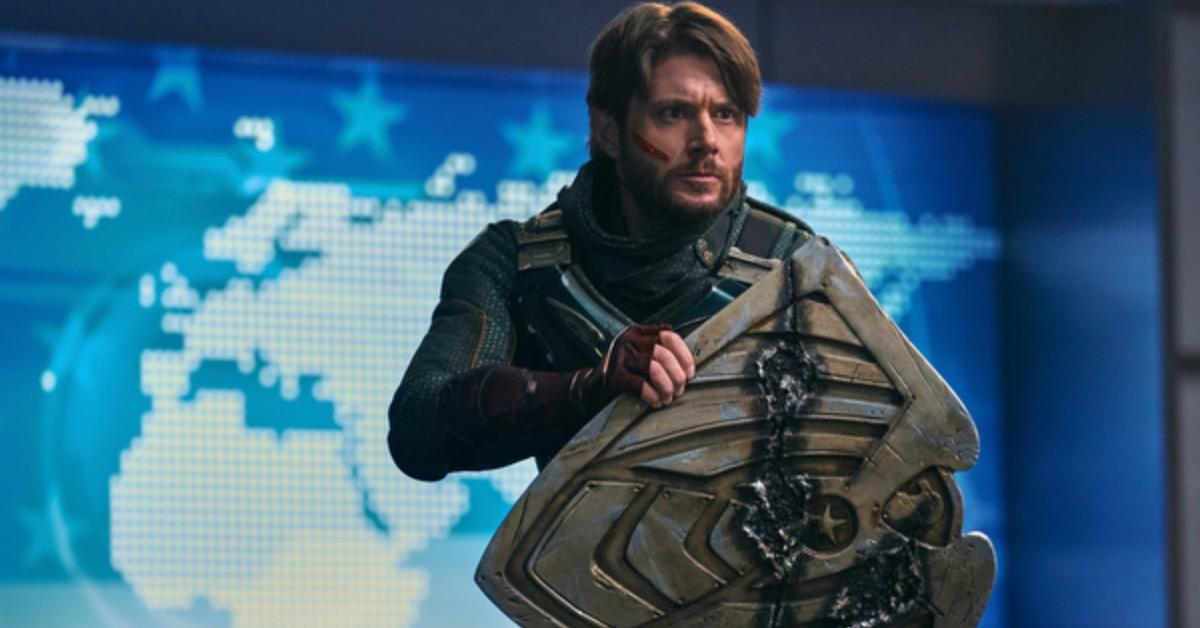 Article continues below advertisement
'The Boys' Season 3 ending, explained.
Everyone has their own idea of the best way to stop Homelander once and for all. Starlight (Erin Moriarty) and Hughie (Jack Quaid) reconcile. Hughie realized that Butcher stopped him from taking another dose of Temp V, therefore saving his life.
They meet up with Queen Maeve (Domonique McElligott), Mother's Milk (Laz Alonso), Frenchie (Tomer Capone), and Kimiko (Karen Fukuhara). The group decides to try to take down Soldier Boy first and save Butcher in the process.
Maeve double-crosses the group when they meet up with Butcher and Soldier Boy. She's team, "F--k Homelander," and wants to take him down, no matter what it takes.
Meanwhile, Homelander orders the Deep to commit treason. The Deep looks disgusted with himself when he kills the presumptive Vice-Presidential nominee Lamar Bishop (Graham Gauthier).
Article continues below advertisement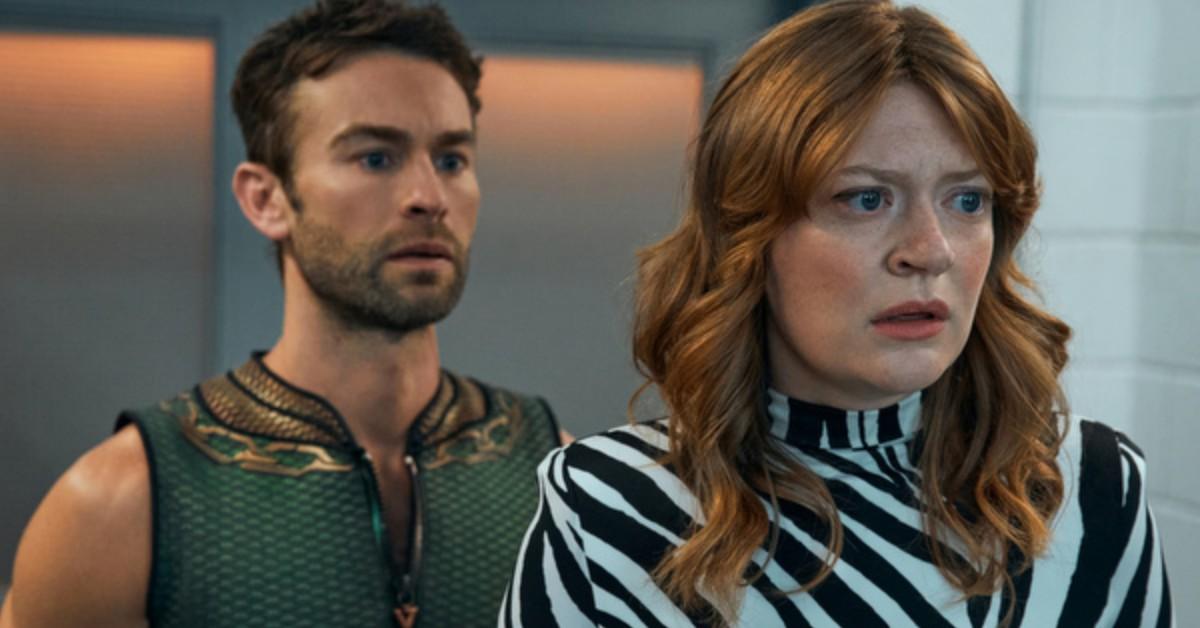 Will the Deep ever grow a spine and stand up to Homelander in Season 4? Chace told Distractify that in Season 3, the Deep was "just happy to be back [in the Seven]." The actor explained that Season 3 Deep "didn't want to make any missteps" with Homelander in spite of the Deep's "toxic friendship" with the leader of the Seven.
Article continues below advertisement
Chace thought it would be interesting if Season 4 explored how far the Deep was willing to fall on his proverbial fins for his toxic best friend.
He told Distractify, "I always think it would be interesting to come to that moment of like [an] utter breakdown and just like a snap. Like [the Deep] just finally snaps and sort of has this breakdown I mean, as an actor I always think that'd be really fun to see."
Will the Deep survive Homelander's wrath if he finally grows a spine, unlike his fishy friends (RIP Timothy)? Poor Black Noir (Nathan Mitchell) didn't fare so well.
Article continues below advertisement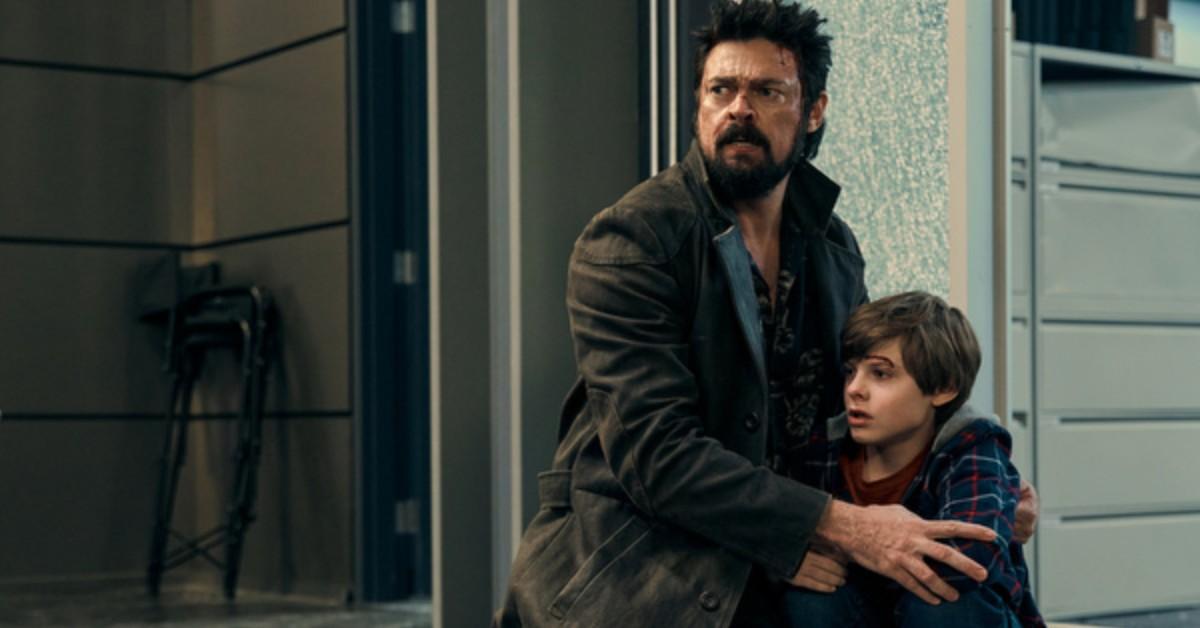 A fight among fathers nearly brings down Vought Tower.
It's Homelander against the world during the showdown at Vought Tower. However, Homelander possesses the ultimate bargaining chip — Ryan. Homelander implores Soldier Boy to join them, and they can finally be a family.
Soldier Boy reacts with contempt. He calls Homelander weak and attacks him without any shred of guilt. Butcher and Maeve seize the moment and grab Homelander so Soldier Boy can strike him with his deadly laser beam.
Article continues below advertisement
Ryan protests. His distress triggers his own laser eye beams. Soldier Boy is pissed when Ryan ruins the perfect moment to finally kill Homelander by lasering him in the opposite directions. He goes after Ryan, which motivates Butcher to work with Homelander in that moment to protect Ryan from Soldier Boy's wrath.
The fight quickly turns to taking Soldier Boy down. It's Mother's Milk who manages to put the gas mask on Soldier Boy's face.
Maeve grabs Soldier Boy and takes them both out the window so Soldier Boy's final blast doesn't kill anyone else. However, that still leaves a giant, Homelander-sized elephant in the room.
And Ryan chooses to leave with Homelander.
Article continues below advertisement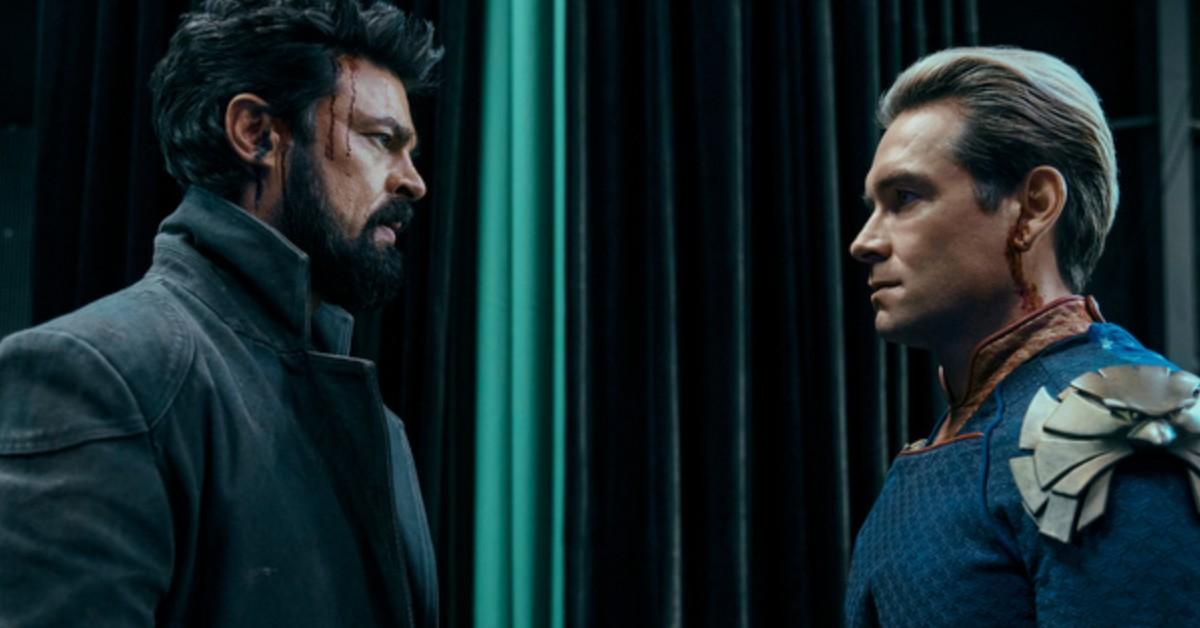 Eric told Distractify that Ryan's choice was majorly due to the fact that Butcher hadn't healed from his own trauma inflicted on him by his father. "Ryan is just a kid who needs a dad. Butcher sort of abdicated that responsibility. Homelander wants Ryan to be just like him. Butcher is terrified that Ryan is just like him. And in that conflict, Ryan is sort of caught in the middle."
Article continues below advertisement
Eric said, "In many ways, Butcher created the current problem with Ryan. It's ultimately as much as he loves the kid, he [still] says this horrible thing to him [when Butcher reminds Ryan about what he did to Becca] and part of it is to just push [Ryan] away."
Butcher's reaction provided an opportunity for Homelander to swoop in and save Ryan. Eric said, "Homelander shows up and is like nothing but acceptance and unconditional love, which is the last thing you expect from that guy."
Article continues below advertisement
Karl agreed with Eric's take, telling Distractify, "I think one of the great qualities in the writing though is Butcher finds himself in a position that he just does not have the skill set for in looking after Ryan. And through the course of Season 3, you actually get to see the father figure that Butcher had as a child, and hopefully, you connect that to how he was with Ryan and go 'Oh, he just literally does not know how to do it' because he [Butcher] never had it."
One thing Eric loved about the relationship between Ryan and Homelander was the "apocalyptic stakes" of their father-son bond. It would be "incredibly bad for the world" if Ryan grew up to be Homelander 2.0.
At the time of the interview, Eric said, "Can Butcher ultimately be a father to this kid? So, I don't know what will happen, because we haven't really figured it out yet. But we are in an interesting space to talk about it."
You can stream Season 3 of The Boys now on Prime Video.