Will Butcher and Hughie Die From Taking Temp V in 'The Boys'? Here's What We Know
Will Butcher and Hughie die from taking Temp V in 'The Boys' Season 3? So far they're OK, but Vought never finished testing Temp V's safety.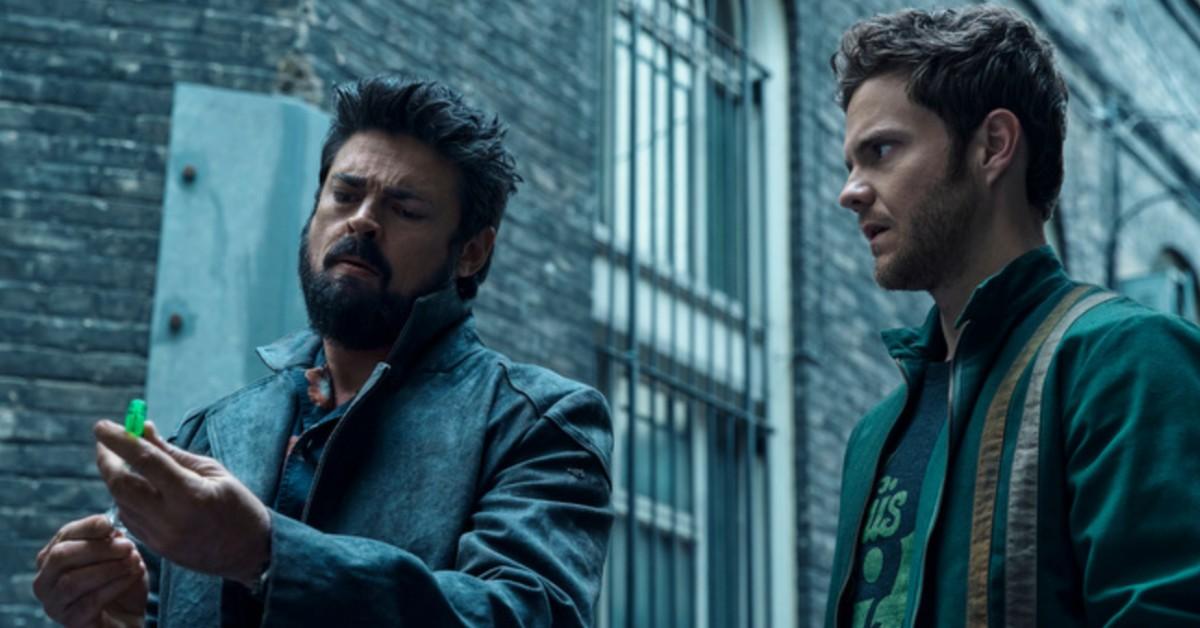 Spoiler alert: The following article contains spoilers for The Boys Season 3 on Prime Video.
Will Billy Butcher (Karl Urban) and Hughie (Jack Quaid) die from taking Temp V? Starlight (Erin Moriarty) was furious when she discovered that Hughie had taken the Temp V.
She reminded him that it was risky even trying it once, given that Vought was never able to finish testing the safety of the drug. He could've died trying it out for himself.
Article continues below advertisement
Hughie brushed off Starlight's concerns. He was eager to protect her for once in his life and didn't care about the potential ramifications. Meanwhile, Butcher continued to take the Temp V so he could actually stand a chance battling Homelander (Antony Starr).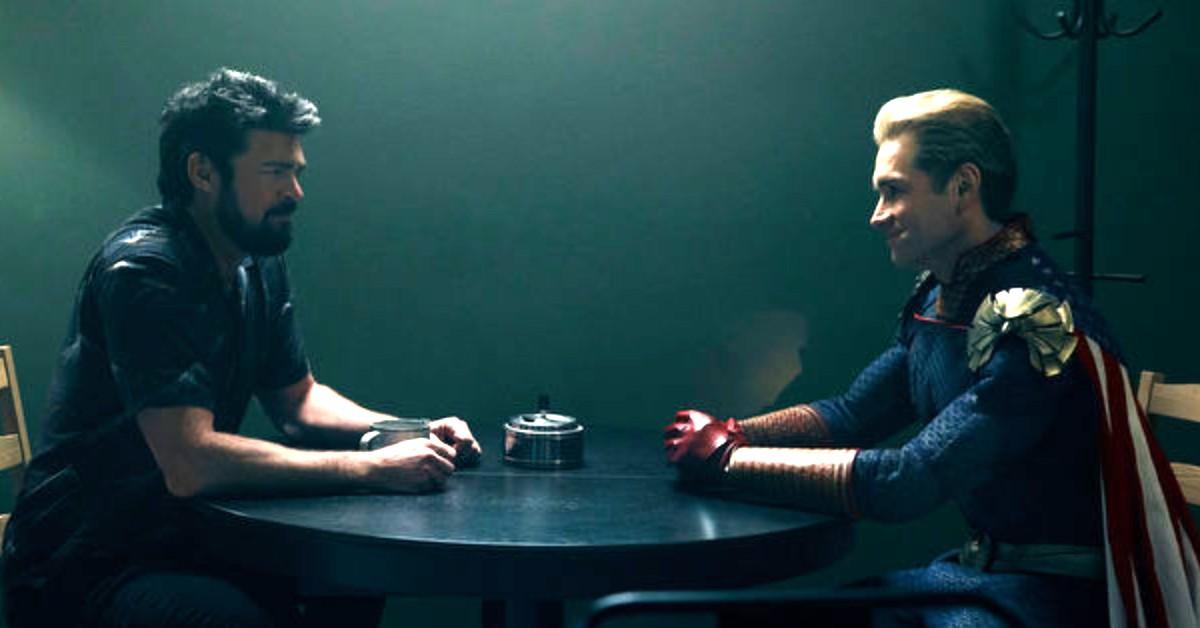 Article continues below advertisement
Will Butcher and Hughie die taking the Temp V?
So far our two favorite anti-heroes are still alive and well. However, the series has established that it can be dangerous for adults to take any form of Temp V. It seems to be more effective when it's administered to babies — and even then, not all children absorb it well.
It's why Nadia/Victoria (Claudia Doumit) ended up at the Red River orphanage as a child. She couldn't control her powers and ended up accidentally killing her parents.
Nadia/Victoria's daughter also writhes in terrible pain when Nadia/Victoria injects her with Compound V.
Butcher also experiences the side effects after taking his first dose of Temp V. He has to run to the bathroom to vomit, unable to control the bodily urge when Grace Mallory (Laila Robins) is explaining what went down in Nicaragua with Team Payback.
Article continues below advertisement
How did Vought develop Temp V?
Vought secretly experimented with the effects of Compound V on adults at the Sage Grove Center. The Boys discovered the disastrous results of Vought's experiments in Season 2.
Article continues below advertisement
It's not that the adults trapped inside were unstable themselves so to speak. However, their bodies had a hard time adjusting to Compound V. As a result, their powers were precarious and extremely dangerous — which is why Vought was keeping all of the adult test subjects locked up at Sage Grove.
Vought was forced to halt shipments and their tests on Compound V after the Stormfront (Aya Cash) scandal. However, Queen Maeve (Domonique McElligott) was able to pilfer some of the Temp V that was developed as a result of the Sage Grove experiments.
Article continues below advertisement
Maeve gave the Temp V doses to Butcher to give him a boost in their mutual quest to take Homelander down for good. Butcher tries to hide the doses from Hughie. However, Hughie finds out about the Temp V when Butcher projectile vomits on him.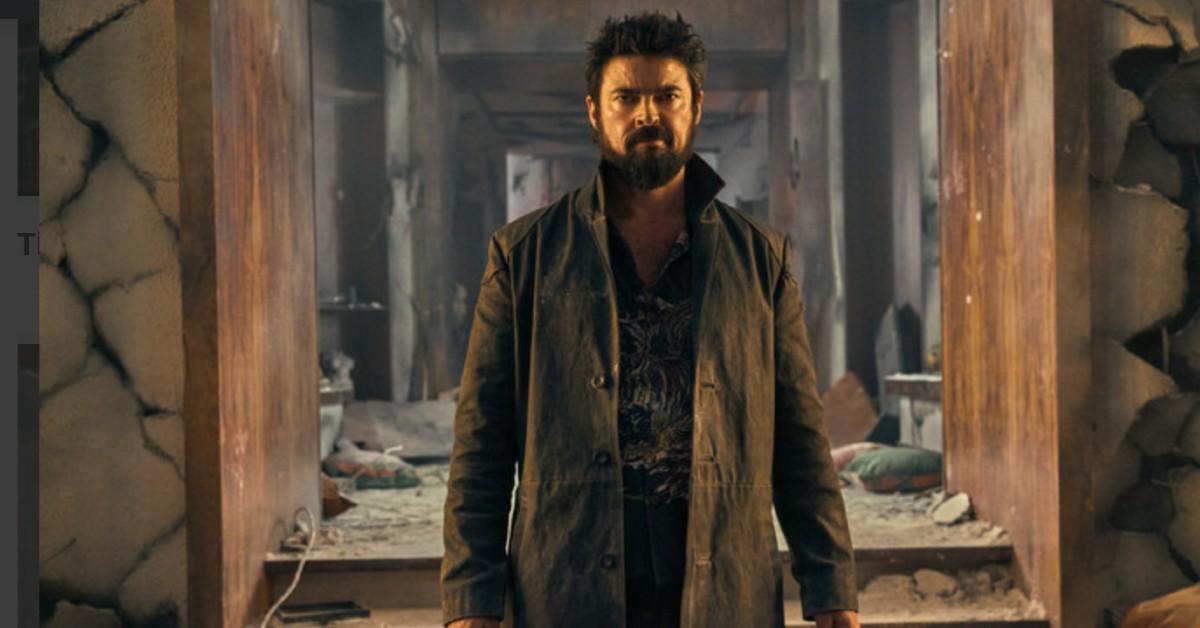 Hughie simply doesn't care about the side effects of Temp V — will his desire to feel more manly for Starlight end up costing him his life?
In the original comics that The Boys is based on, Hughie and Butcher actually take Compound V from the get-go and it doesn't kill them. Whether or not the show will follow suit remains yet to be seen!
New episodes of The Boys Season 3 air on Prime Video every Friday.