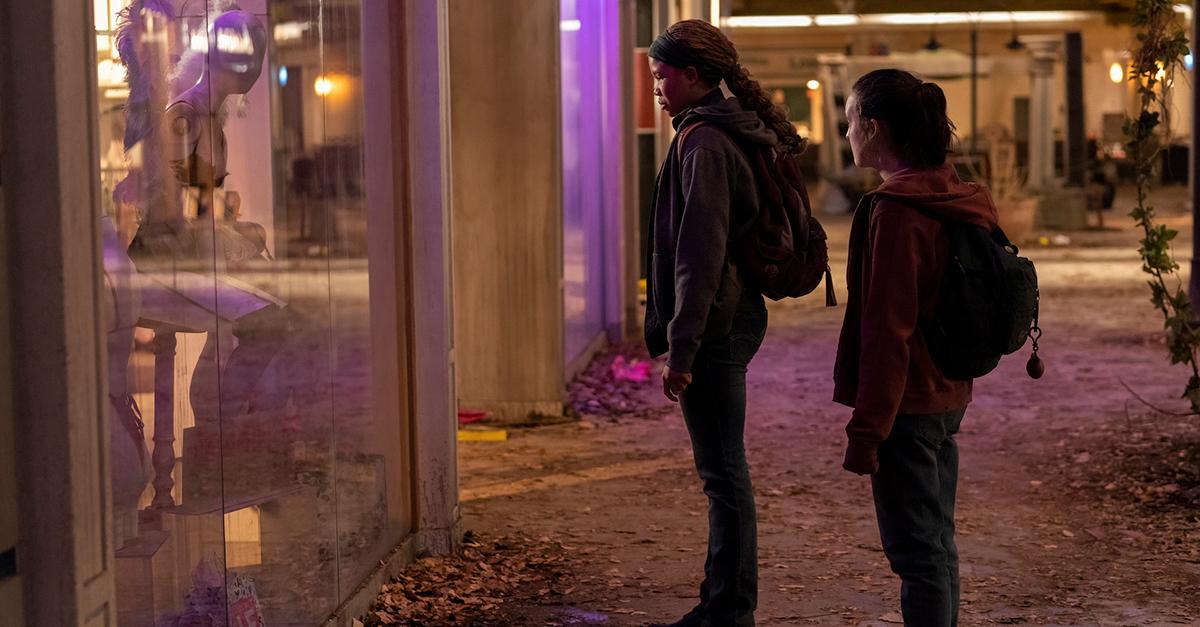 'The Last of Us' Production Designer on the "Giant World" They Made for the Iconic Mall Scene (EXCLUSIVE)
Spoiler alert: this article contains plot details for Episode 7 of The Last of Us on HBO.
Whether you're a fan of the game who's been waiting for this moment or an avid TV watcher who's still reeling from the emotional revelations of this week's installment, Episode 7 of The Last of Us contains one of the most elaborate sets of the show thus far.
Article continues below advertisement
The series follows Joel Miller (Pedro Pascal), a smuggler who escorts a young girl named Ellie (Bella Ramsey) in the hopes that her blood could provide a vaccine for a monstrous fungal infection that has decimated the United States.
The latest installment is largely a flashback that introduces an important person in Ellie's life. As she is reunited with her close friend, they spend the night in an abandoned mall. We spoke to the production designer on the show about what went into making this enormous set.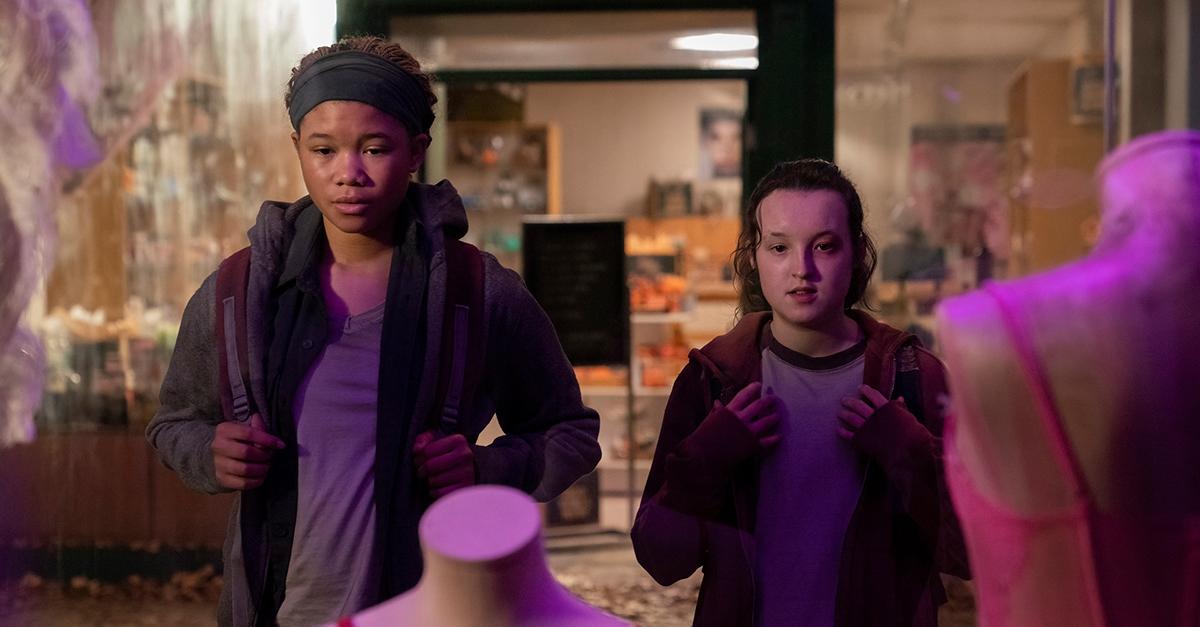 Article continues below advertisement
We interviewed the production designer to 'The Last of Us' to talk about the mall scene in the show.
In Episode 7, entitled "Left Behind," we get to see Ellie at a point in her life before she met Joel. In the past, she attended a FEDRA school where she received training to become a soldier. With a lack of respect for authority and a penchant to pick fights with other students, her only friend is Riley (Storm Reid), another young girl who had gone missing three weeks prior.
One night, Riley sneaks back into the FEDRA facility and whisks Ellie away to show her something special.
After dodging nightly FEDRA patrols on the street, they eventually arrive at a massive abandoned mall. Riley is able to turn on the power throughout the whole building, allowing the two of them to experience a night of fun in a place that they'd never gotten to visit.
It's a touching moment for Ellie and Riley, considering they had been born well after the world had ended and places like malls were no longer operational. To that end, the show spared no expense in creating this iconic moment.
Article continues below advertisement
"[It was] a giant world we created of this abandoned mall," production designer John Paino stated in an exclusive interview with Distractify. He goes on to call this mall "one of the more beautiful sets" they had built.
"It's a really great moment when they're able to turn on [the] electricity," John recalls. "[Ellie has] never been out of the QZ, she's never even been in a place with electricity. And with all these lights and when she sees stuff in the store ... it's magical and amazing."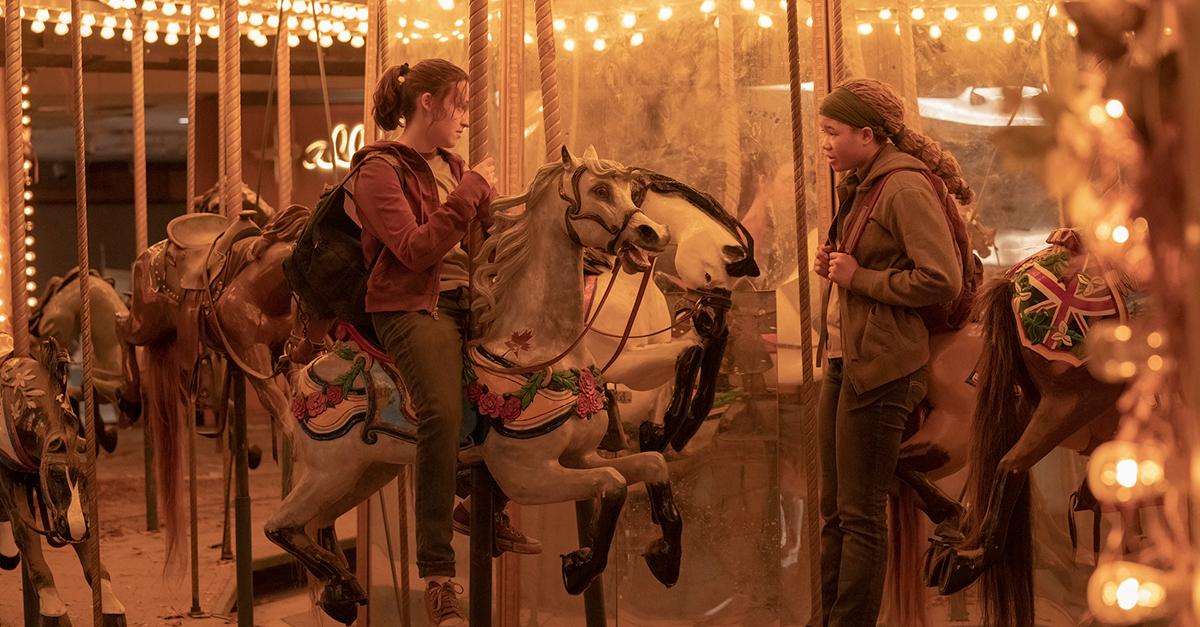 Article continues below advertisement
As one of the largest TV productions in Canadian history, The Last of Us has been an enormous undertaking for the crew in finding and making sets. Luckily, John enjoys the creative process immensely when it comes to elaborate sets like the mall.
"One of the amazing things about The Last of Us is we're never in the same place [more than] once," he mentions. "You have a rustic town, and then you have an abandoned mall and a pinball arcade. That's just crazy, amazing, [and] fun to build."
New episodes of The Last of Us premiere every Sunday at 9 p.m. ET on HBO.