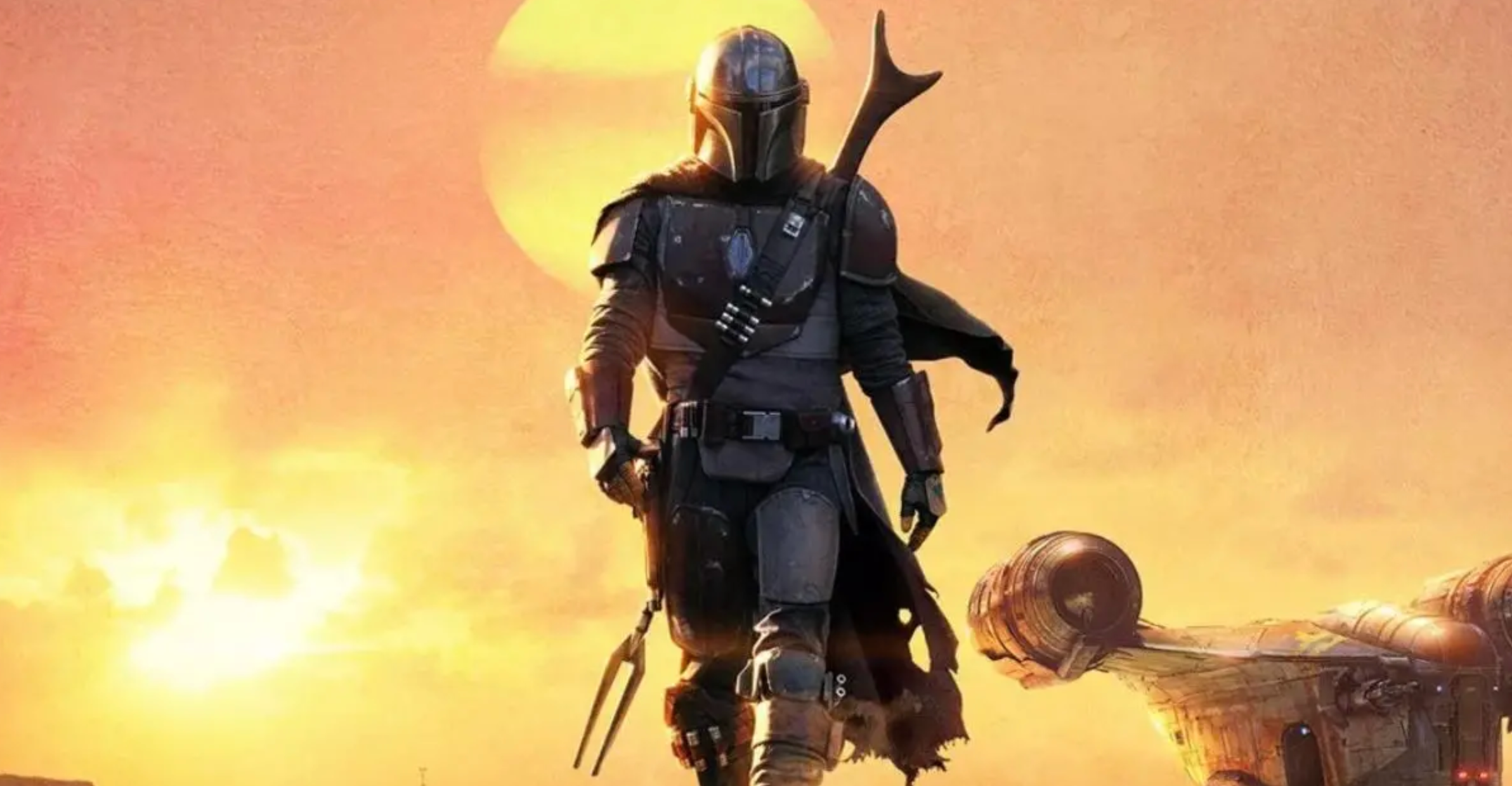 Yes, Your New Favorite Bounty Hunter in 'The Mandalorian' Has a Name
Disney's gritty new Star Wars series The Mandalorian officially premiered on Disney+, and it's got everyone talking. The exciting new adventure has a little something for everyone: action, intrigue, droids, and even a surprise at the end of the first episode that has the entire internet talking. But while the show is still coming into its own, people also have questions, like what the titular Mandalorian's name is. Here's a hint: it's not Boba or Jango Fett, as we already debunked that theory.
Article continues below advertisement
What is the Mandalorian's real name?
Though the character's name isn't referenced in the first episode of The Mandalorian, with characters referring to him as "Mando" or some variation thereof, we still know what his name is thanks to his actual actor. This name reveal can finally put some of the rumors that have been swirling around online about the character actually being Boba Fett to rest for good.
Article continues below advertisement
"The Mandalorian, whose name is Dyn Jarren, is your iconically cool, flawed, mysterious, loner gunslinger that hearkens to the best of the samurai movies and westerns," said Pascal during the interview. Of course, he didn't confirm whether that spelling is correct or not. It could be anything, from "Dinn Jaryn" to "Den Jarren" or every variation in between. But he did slip the name out so casually! However, we can now safely say we know the Mandalorian's real name, and that's something.
Article continues below advertisement
Actor Pedro Pascal, who plays the bounty hunter, actually gave us the reveal via an official interview on all things The Mandalorian. It was just tucked away in an official Disney promo reel, at that. Imagine all the work that might have gone into trying to figure out his name otherwise! Embarrassing honestly. But hey – Dyn Jarren is a fun, appropriate Star Wars name. He doesn't sound like a Tom or a Kevin or anything like that, anyway, so we're satisfied.
Article continues below advertisement
This being Star Wars, however, we could see that Dyn Jarren isn't actually the bounty hunter's name after all. But it looks like for now, we heard it straight from the horse's mouth. As the series wears on, we'll likely hear more about his name and overall identity – if we're lucky, anyway. There are still several more episodes to go, and even the strong, silent types have intriguing backstories. What's most interesting right now is the tiny green surprise at the end of the first episode.
As The Mandalorian carries on, since Dyn Jarren isn't Boba or Jango Fett, it's possible we may hear from them at some point. Probably not, since this story is considerably far removed from the traditional Star Wars narrative, but we can always hold onto hope, right? For now, we'll be waiting for the moment our favorite new wanderer decides to share some details about his past with us. We already know we're going to get ridiculously attached to him far too quickly.