The Riddler's Website Reveals "Something Is Coming" in a Secret Message
Following the release of 'The Batman,' the Riddler's website has a brand-new look and a secret message in the form of his infamous ciphers.
It's no surprise to anyone that the Riddler always has a trick or, in this case, an entire website up his sleeve.
In Matt Reeves' The Batman, the serial killer is best known for leaving cryptic riddles and ciphers at his crime scenes, all of which lead to the villain's notorious website. For those unaware, this page played a significant part in the marketing of the film and in the film itself, and it seems it's not going away any time soon, according to the post-credits scene — if we can even call it that.
Article continues below advertisement
Once the credits began rolling, viewers anticipated a post-credits scene that teased a potential sequel; instead, The Batman concluded with a quick flash of the link to the Riddler's website.
Of course, we couldn't help ourselves and ventured to the page, only to notice it underwent massive changes since it first launched in December 2021. Rather than solving riddles again, this time, we're stuck with a loading screen and a countdown with secret messages. What does it all mean? Let's find out!
Article continues below advertisement
The Riddler's website is now full of secret messages for fans to solve.
While fans were initially heading to the Riddler's website to solve riddles inspired by The Batman, it appears that's no longer an option. Since the release of the three-hour superhero flick, the Riddler's website, rataalada.com, has been updated.
If fans go there now, they will experience a brief loading screen sequence that displays the website rerouting through several networks and ISP addresses throughout Gotham City. Each network comes with a jumble of numbers, which, at first seen random, actually hold substantial meaning to the Caped Crusader's franchise.
Article continues below advertisement
As shared by a Redditor, each number series points to a pivotal moment in the Dark Knight's comic history. "[27. 05. 19. 39]" refers to May 1939, which is the day "Detective Comics #27" was released, also coinciding with the first-ever appearance of Batman and Jim Gordon. Additionally, the rest of the dates refer to the introduction of Catwoman and Joker, Penguin, the Riddler, Carmine Falcone, and Alfred Pennyworth.
Article continues below advertisement
Now, we already know each of these characters plays a critical role in The Batman; however, it's the second-to-last piece of the puzzle that garners our attention and potentially sets up a sequel with a specific two-faced villain.
In October 1974, "Batman #258" hit comic book store stands and featured Two-Face escaping from Arkham State Hospital. Well, we don't know about you, but we believe Harvey Dent will be arriving in this universe shortly.
After the rerouting is complete, a countdown arrives on screen.
After each server completes loading, visitors are transferred to a page containing a link titled "[CLICK FOR REWARD]" while a percentage countdown sits beneath it with a loading bar. At the time of writing, the countdown stands at 57 percent.
Article continues below advertisement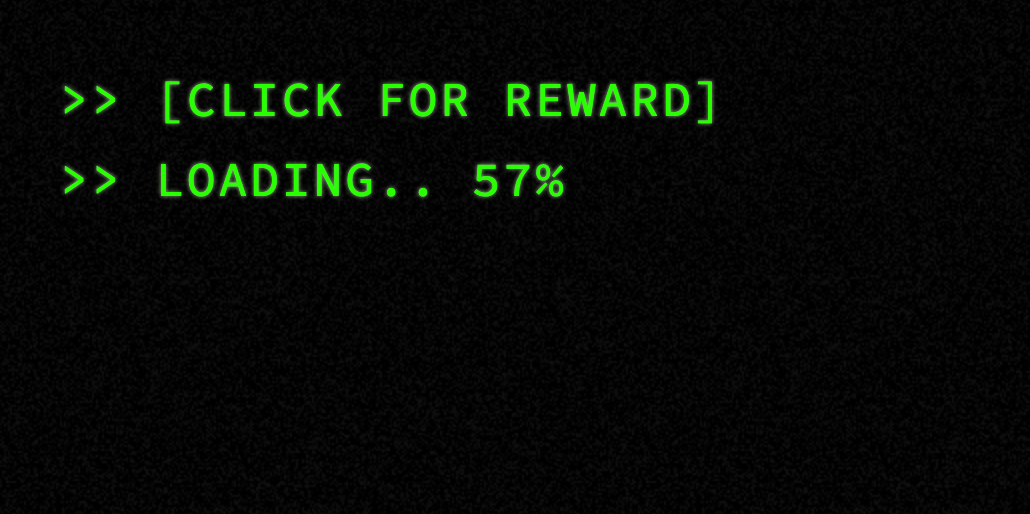 If you're willing to embark on the journey that is the reward link, by all means, be our guest. There, audiences will receive a JPG file title "Its_Not_Over_Yet.jpg" that features a brand-new message written in the Riddler's infamous coded cipher.
If you aren't sure how to decode the message, have no fear: We're here to reveal it to you! The cipher translates to "You think I'm finished, but perhaps you don't know the full truth. Every ending is a new beginning. Something is coming."
Article continues below advertisement