The E-Boy TikTok Haircut Trend Gives Us the Ick
The TikTok Boy Haircut has not only gone viral but is influencing boys across the world to cut their hair this way. What is it? Let's find out!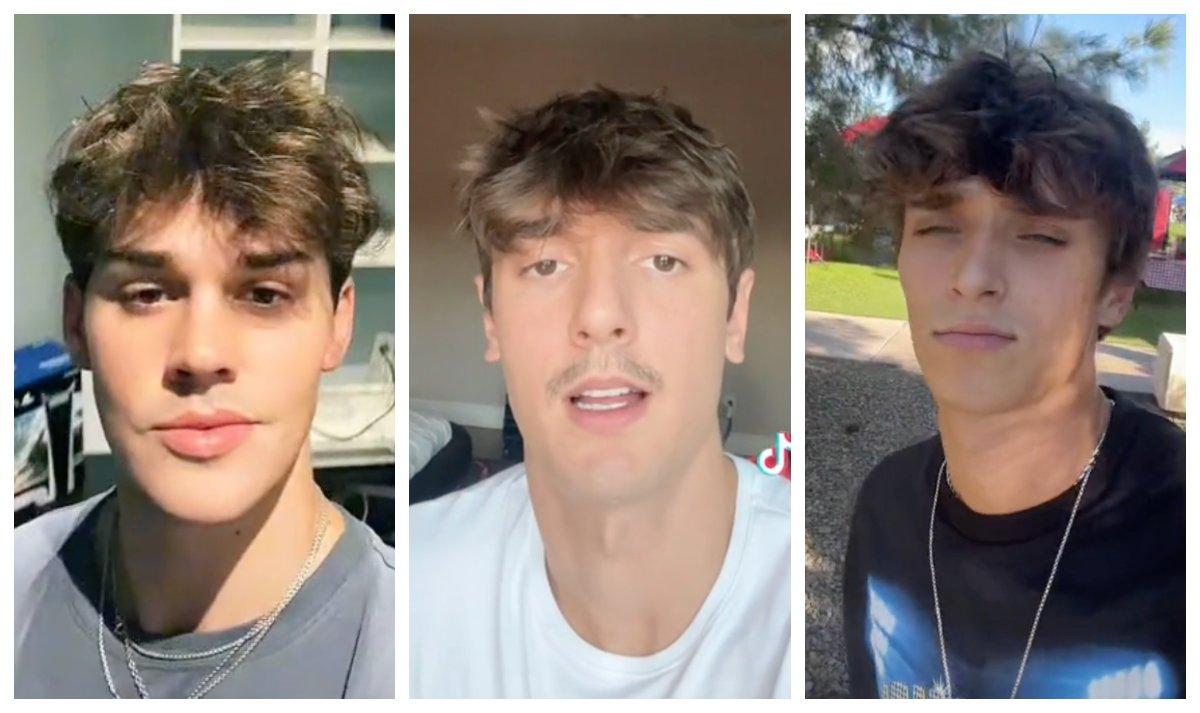 Ladies are very used to sleuthing the internet for recommendations. Outfit ideas? Pinterest is a go-to. Makeup? Gotta love a YouTube tutorial. Haircuts? We have so many ideas saved on Instagram.
That was all before TikTok, of course — because now we have literally been influenced on TikTok for just about everything.
Article continues below advertisement
But one thing that never crossed our minds is that the fellas are out here doing the exact same thing. Think about it: For every #falloutfitinspo we're trying to find, the boys are looking for ideas as well (which is kind of funny if you think about all the saved folders they might have on their phones).
This very thing explains why all of these guys have the EXACT. SAME. HAIRCUT. Yes, there is a TikTok boy haircut out there that is running wild on these streets. Don't know what we're talking about? Not to worry, we're going to break it down for you.
What is the TikTok boy haircut trend?
The TikTok boy haircut, also called the "wet mop," is a haircut that's shorter on the sides and back and longer on the top with a messy, textured look. Lifestyle and menswear creator Jonas Mair featured the cut as the top hairstyle of 2022.
This hairstyle really became popular when all the E-boys (a kind of "emo" TikToker who basically lives online and gets likes for being attractive) had their hair this way. Think Noah Beck, Bryce Hall, Huddy, and Josh Richards. And if you don't know who these people are, it's truly fine. (No hate to them but you really don't need to know who they are.)
Article continues below advertisement
Here's Noah Beck where he's even messing with the mop on the top of his head.
Bryce seems to have perfected the styling because, if you go through his videos, his hair ALWAYS looks like this.
Article continues below advertisement
Josh is definitely giving that just-out-of-bed, hat-hair type of look.
TikTok creator @jacob.jay_14 showed us a pretty good tutorial of how to get the look. Basically you have to blow dry your wet hair, brush it all forward, put some texturizing spray in it, use a round brush to blow dry the ends up, put more product it your hair, and finally mess it up until it looks purposefully disheveled.
But this hairstyle actually didn't start on TikTok.
Every heard of John, Paul, Ringo, and George? Unlike Noah, Bryce, Huddy, and Josh, you DEFINITELY need to know who these guys are. (Yes, we know you know who The Beatles are, and if you don't, just keep that to yourself.)
OK, we digress, but if you watch the clip above, the TikTok boy haircut definitely resembles that of these OG E-boys. Although the sides and back are a bit longer than the modern version, the top is definitely giving mop.
And there you have it! Now we're all caught up on the TikTok boy haircut and can go back to our regularly scheduled programming.