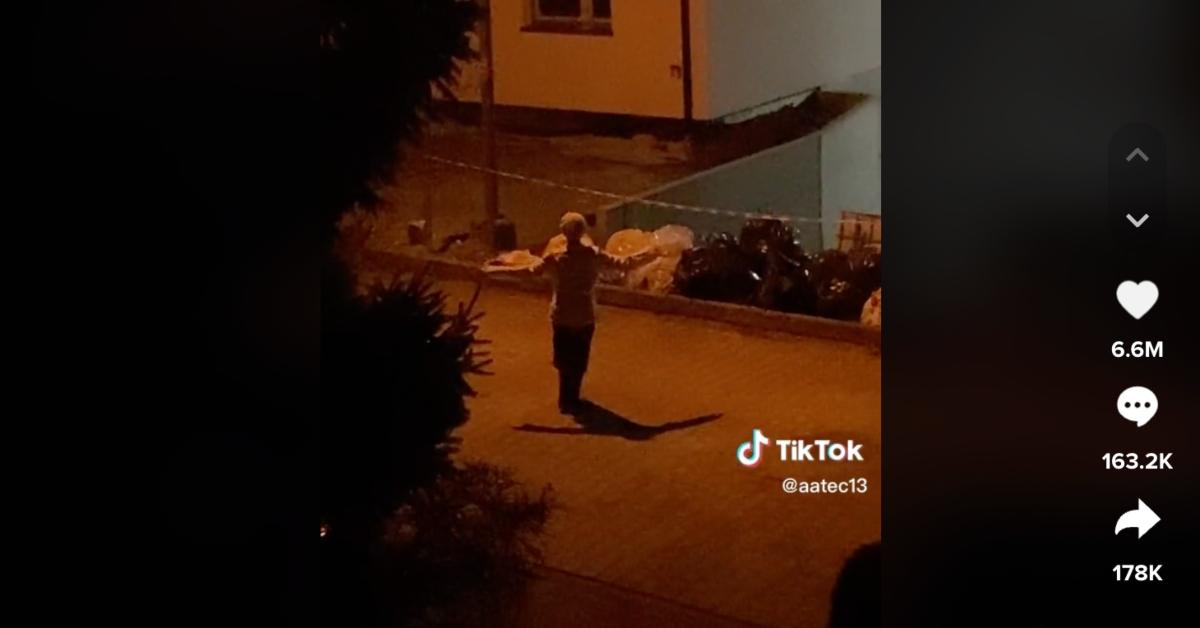 TikTok's "Serbian Dancing Lady" Is Making Users' Blood Run Cold — Is it a Hoax?
Seen in a video boasting over 79 million views, the "Serbian dancing lady" is taking TikTok by storm. Details on the platform's mysterious figure.
Whether we're scrolling through Charli D'Amelio's slew of dance videos or attempting to nail Jordyn Williams's #NoLoveChallenge, TikTok is known for spawning viral dance content. While most of said videos showcase lighthearted moves akin to the Renegade or the Wednesday dance, one particular TikTok is getting under users' skin.
Article continues below advertisement
In a video played over 79 million times, a woman can be seen dancing alone under the moon. In the silence of the night, she shuffles side to side, her arms out like a scarecrow. On the internet, she's known as the "Serbian dancing lady," and she's certainly enlivening the TikTok sphere. So, is the enigmatic woman's midnight shimmy chilling or amusing? We'll let you be the judge.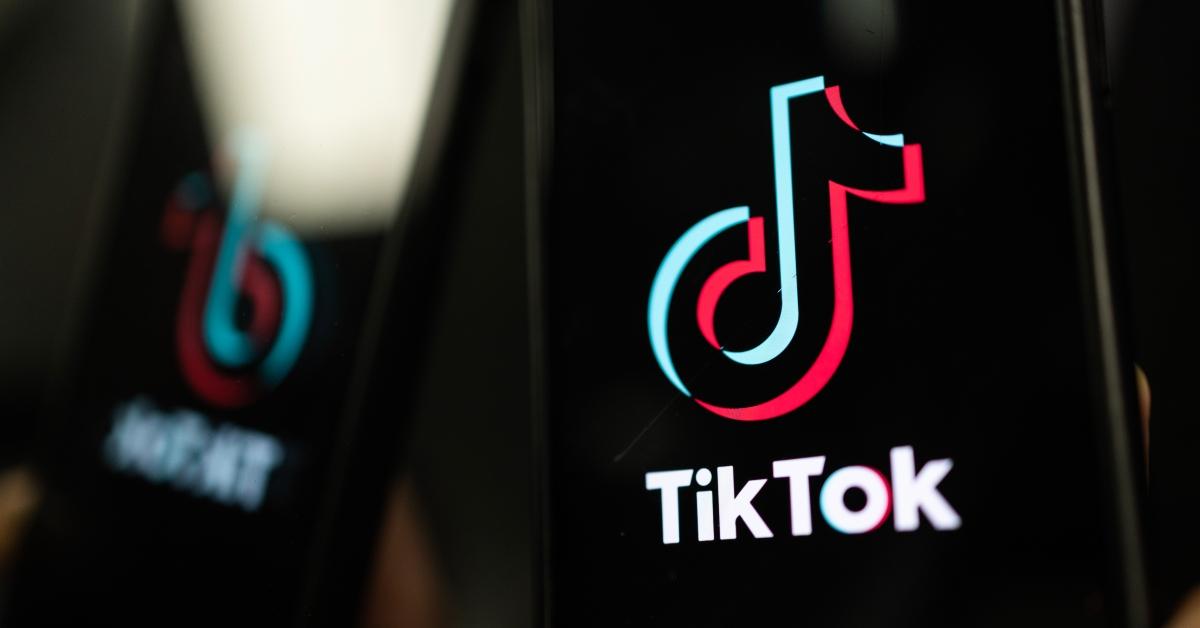 Article continues below advertisement
TikTok's "Serbian dancing lady" has users in a frenzy. Who is she?
The viral video was posted in February 2023 by user @aatec13, who only has three videos to their name (which only makes the footage creepier).
"Be careful guys," the user captioned the video, adding hashtags #dancingladyserbia and #horror. The clip was seemingly shot from the second story of a home, the camera slowly zooming in on the mysterious subject.
While it's jarring to witness moonlight frolicking of any kind (it's as if she's missing her trusty coven), the video's ominous music admittedly adds to its fear factor. The audio — which is attached to over 533,000 videos — is literally called "creepy and simple horror background music."
Article continues below advertisement
Many users commented, saying the video wouldn't be frightening if it weren't for the haunting track. Others couldn't help but poke fun at the woman's moves. Heck, one user commented lyrics to Lady Gaga's hit song "Bloody Mary": "I'll dance, dance, dance / With my hands, hands, hands / Above my head, head, head."
Sure, most TikTok users made light of the situation, but several comments point to the legend of a knife-wielding woman in Serbia.
Article continues below advertisement
In 2019, reports of an unknown woman terrorizing the Belgrade municipality of Zvezdare infiltrated the web. Said to be dressed in a "national costume," the roaming woman reportedly jumped out in front of pedestrians and cars before displaying dance moves reminiscent of "of Serbian folklore." Anyone who got in her path was threatened with a knife (you know, allegedly).
Her antics were said to disrupt those on Batutovo street, many fearing for the lives of people unable to flee quickly.
According to Know Your Meme, the first-known video of the alleged assailant was posted to YouTube by an account called Serbia Today in 2019. To this day, it's not clear whether viral videos of the menacing Serbian woman are real or a hoax.
Whoever and wherever she is (perhaps there are several Serbian dancing ladies), we hope she's dancing peacefully beneath the stars ... minus a dagger.