TikTok Says Beware of Bad Luck if You Do *THIS* With Your Pocketknife
What is the knife rule on TikTok? Here's everything you need to know about the pocketknife superstition that's blowing up on TikTok!
Social media is pretty much a pop culture encyclopedia — one that covers every corner of the internet. A quick search on TikTok can give you the lowdown on almost anything … from time travelers to Teletubbies, and even age-old superstitions.
Article continues below advertisement
We all know to be careful when it comes to stepping on cracks, because it could, of course, break your mama's back. But there's one old wives' tale that's being talked about on the app that you've probably never heard of called the knife rule.
But what does it mean? Read on for answers!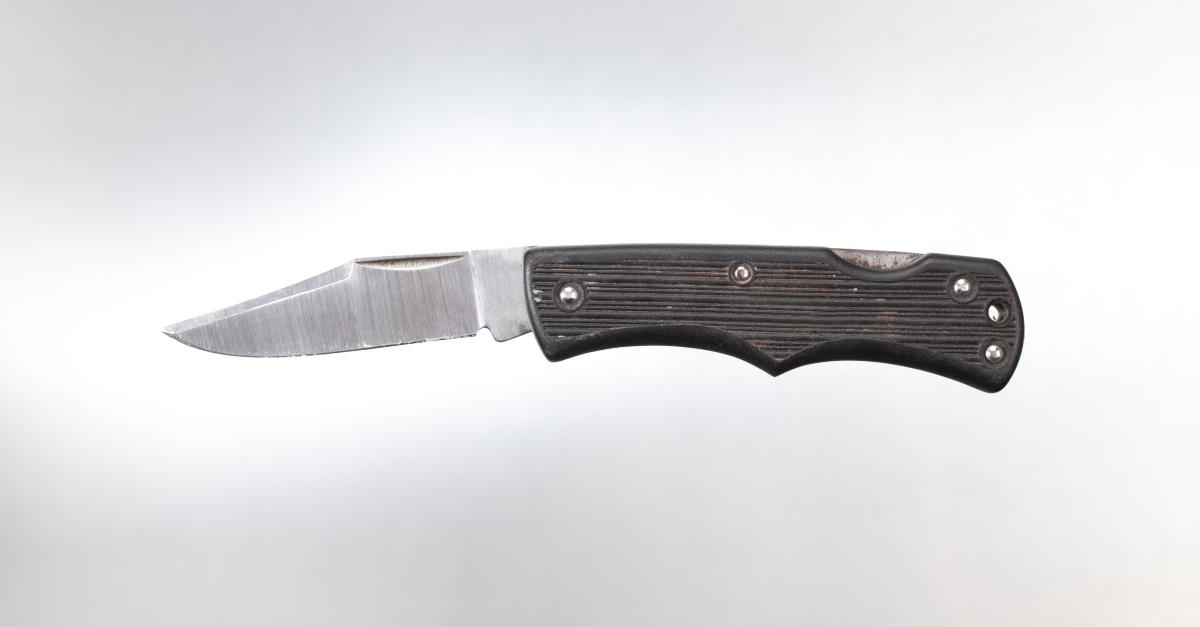 Article continues below advertisement
What is the knife rule on TikTok? The age-old superstition explained.
POV: A friend is helping you move into your new apartment. It's not long before you both realize there isn't a box cutter in sight. Your unpacking plans are put on pause until your friend saves the day with their handy, dandy pocketknife, which they open and subsequently hand over.
This is where things get tricky.
The safest way to return a pocket knife is to close it first. But according to an old wives' tale that recently gained popularity on TikTok, closing a pocketknife that was opened by someone else is bad luck.
It's unclear where the legend originated, however, the superstition has been making its rounds on social media for more than a decade now. It wasn't until March 2023 that the conversation blew up on TikTok.
Article continues below advertisement
"Gave a girl an open knife and she gave it back closed," a user named Blaise McMahon wrote in a now-viral TikTok video. "S--t hasn't been the same since."
It didn't take long for others to make their own adaptations of the trending TikTok, set to the sound of Rehab's "Sittin' at a Bar."
Article continues below advertisement
TikToker @lil.nichole also jumped on the trend with a video that quickly gained popularity on the app. "I learned what I call the knife rule from my brother and I believe it spoiled me," she captioned the video. "Because now I will not open or close a knife when there's a guy around."
While the unspoken rule has seniority, there were many TikTokers who didn't see the point. And we don't blame them …
"So like, question … why would u [hand] someone a pocketknife open? That seems like a hazard to me," TikToker @nevaehxdanielle wrote. And as a matter of fact, Neveah, it totally is.
At the end of the day, the choice is yours. Either you can follow the knife rule or be cursed with bad luck — clearly, there is no in-between.